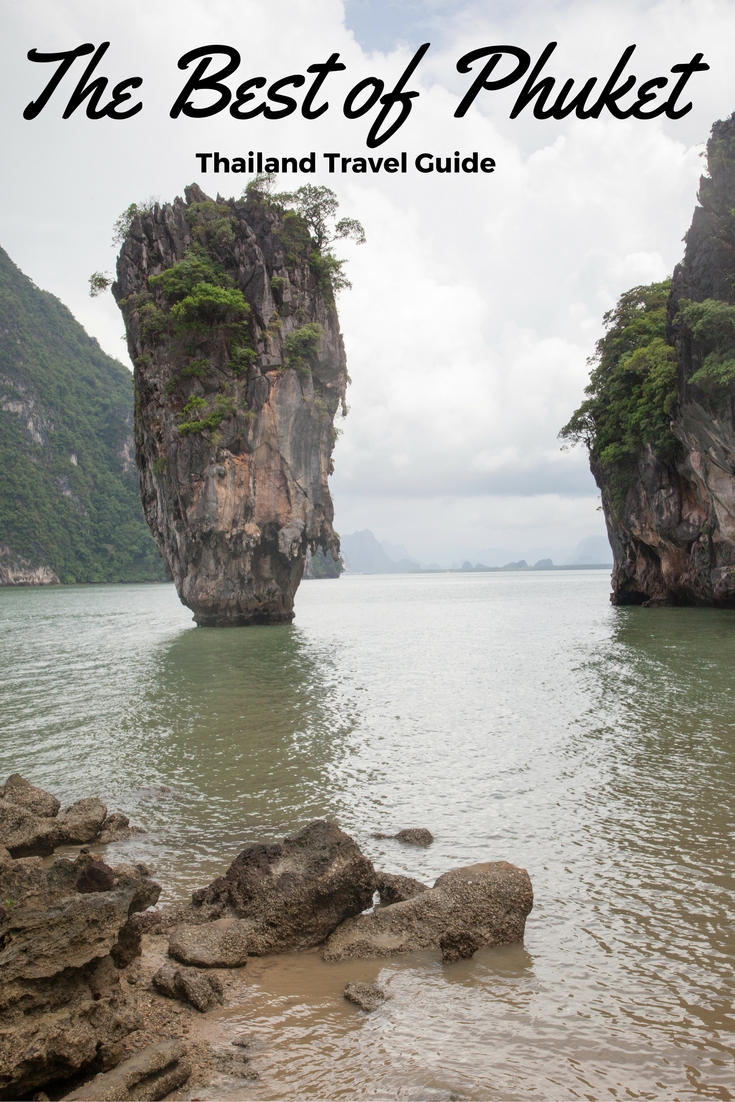 Phuket is a large island in the south of Thailand. It's so big, at 49km long, that it doesn't actually feel like an island at all. Famous for it's stunning beaches and tourists who love to party, the beautiful hospitality and rich culture of this part of Thailand can be overlooked.
Whether you spend a few days or a week in Phuket, here are five ways to spend your Thailand vacay that will leave you feeling refreshed, enriched and enlightened.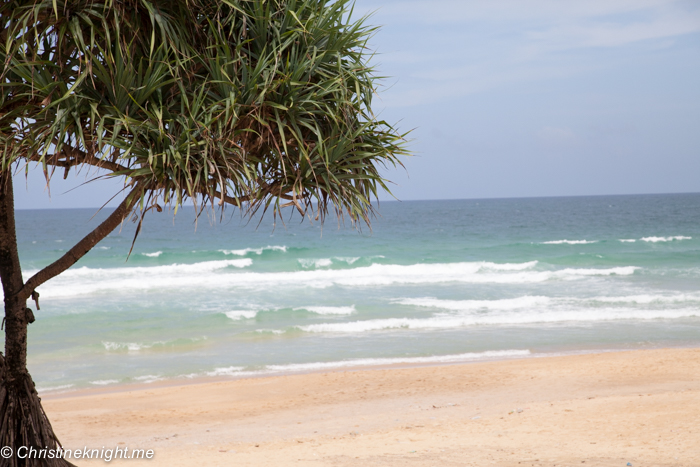 Beaches
There is no doubt that the beaches in Thailand are just stunning and you can't write a guide to Phuket without mentioning them. White sand and clear blue water – the beaches in Phuket are just heavenly. Depending on the time of year you visit swimming at the beaches may or may not be an option. During the wet season, box jellyfish are more prevalent, so keep a look out. Some of the Phuket beaches are also known for heavy rips, so be safe when you swim.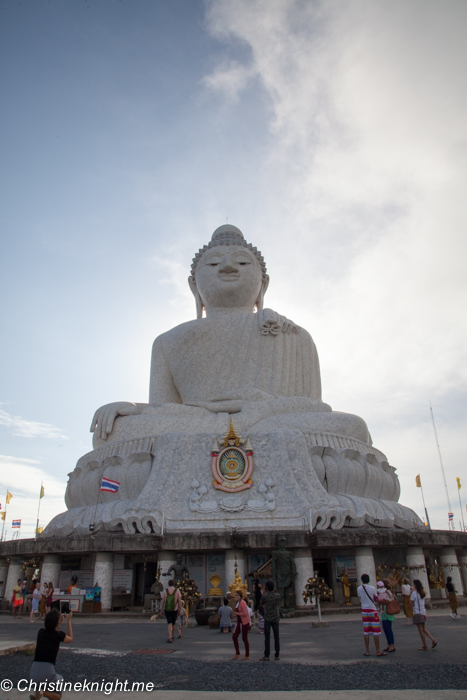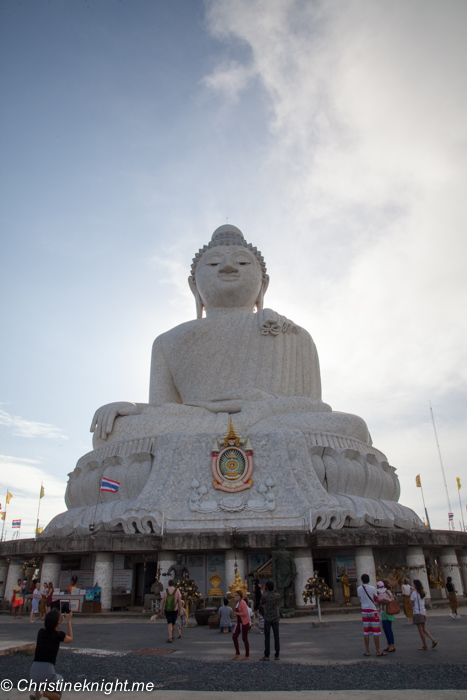 Big Buddha
It's hard not to notice Phuket's Big Buddha from around the island. The imposing 45 metre tall statue and temple sits on top of is one of the the Nakkerd Hills between Chalong and Kata and is one of the island's most important and revered landmarks.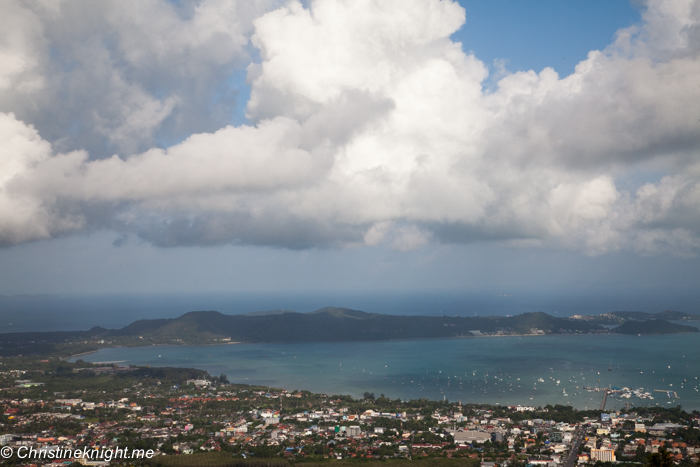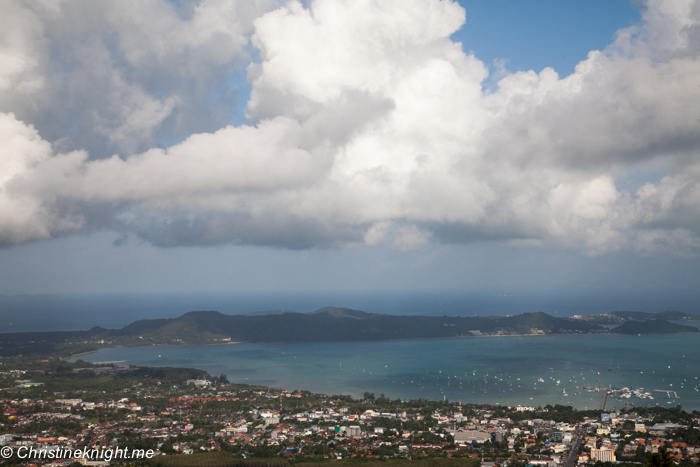 The view from the top of the hill is also stunning, making it a popular place to watch the sunset.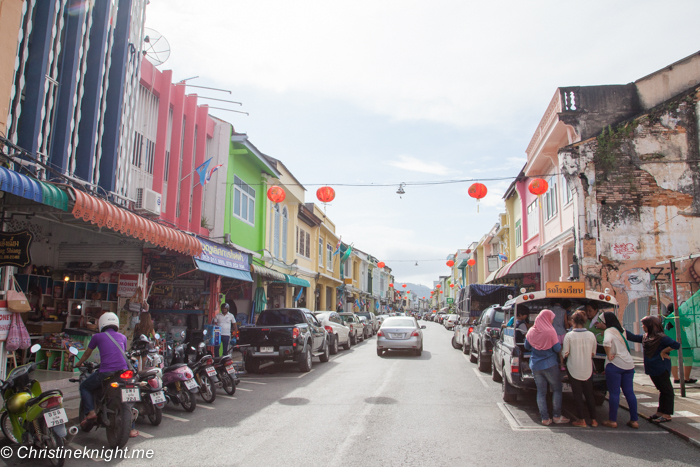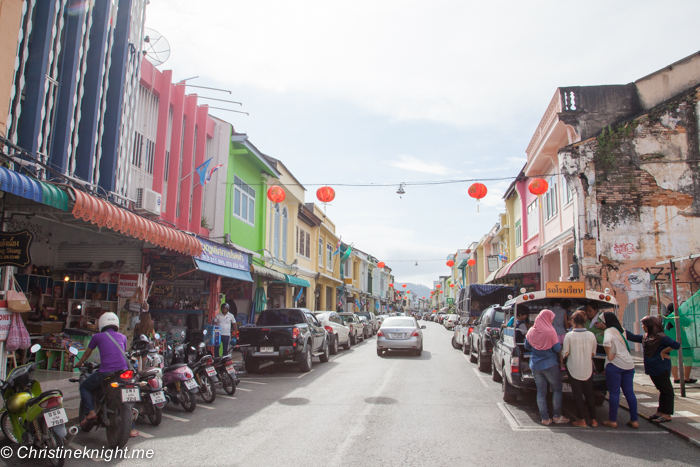 Old Phuket Town
Take a stroll through Old Phuket Town to discover shrines, temples (Buddhist and Chinese), beautifully preserved 'shophouses' and little cafés. The town was built during Phuket's tin boom of the 19th Century and has several excellently preserved, grandiose Sino-colonial mansions once lived in by the tin barons over a hundred years ago.
Read more about visiting Old Phuket Town here.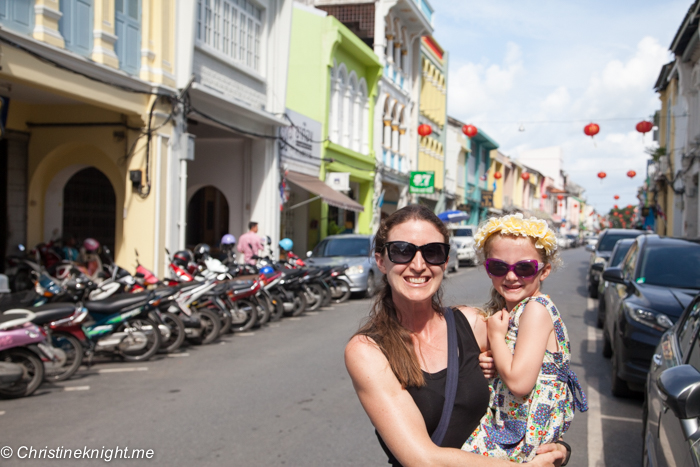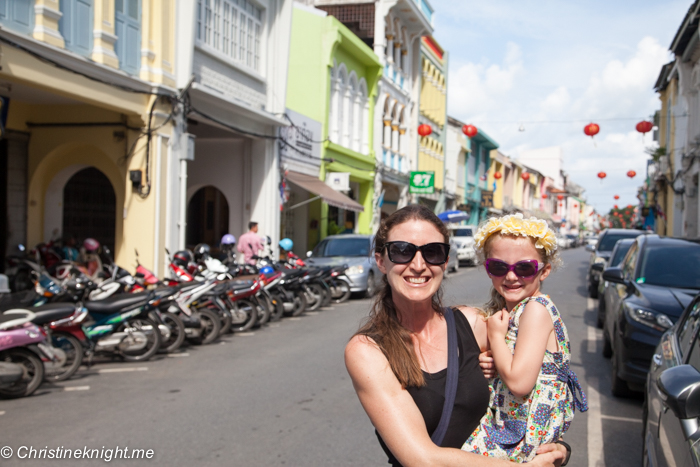 While you will need to hire a car to get to Phuket Old Town, it's small enough to walk around in when you get there. If it's raining or too hot, the Phuket Trickeye Museum is a fun place to stop by in Old Phuket Town with kids.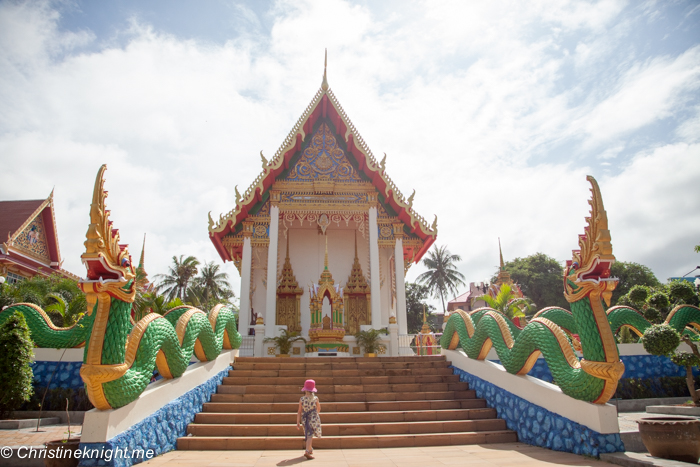 Wat Suwan Khiri Khet (Karon Temple or Wat Karon)
Wander through the main road in Karon and you'll find the stunning Wat Karon. This relatively new temple is a stunning place to visit any day of the week. We met kind monks who introduced us to one of their chickens, George.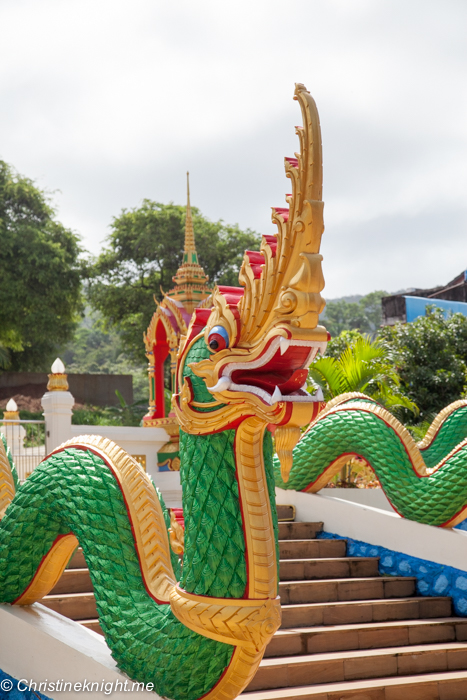 On Tuesdays and Saturdays, from 4pm the Karon markets pop up inside the compound.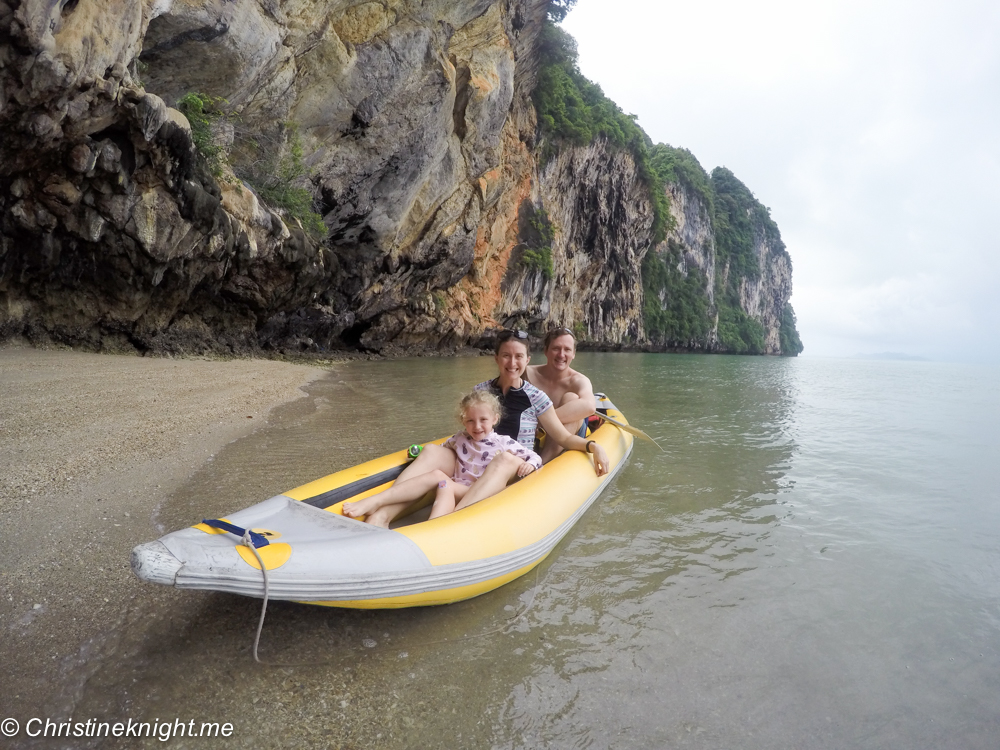 Day trip: Phang Nga Bay
The islands surrounding Phuket are just gorgeous. We took the Two Sea Tour sea kayaking around Phang Nga Bay. You can read more about it here.
What to avoid:
Please don't ride elephants, watch an elephant show or have your photo taken with an animal on the street (such as monkeys). These animals are treated cruelly and participating in these activities enables the businesses to continue to run. More info on animal cruelty in Thailand here.
When to visit Thailand:
We visited Phuket at the end of monsoon season (early October), and did experience quite a lot of rain. The rain was mostly in the mornings and late afternoon/evening, however, so there was still enough of the day that was try to get out and enjoy.
What to pack:
Mosquito repellant
Sunscreen
Scarf to cover shoulders if visiting temples
Loose, light layers
Hat, swimmers, sunglasses, goggles
Comfortable walking shoes
Get a comprehensive list of what to pack for Thailand here.
What to wear:
The Thai people tend to dress quite conservatively. Tourists can wear shorts and tanks tops, but avoid showing too much skin when you're not at the hotel. If you're visiting a temple, wear pants or a skirt that covers your knees. Some temples will also require shoulders being covered.
Money in Thailand
1AUD is about equal to 30THB. A plate of Thai food at a local restaurant will cost about 50-60THB.
Getting around: common forms of transport
Red buses: We caught one and it cost 40THB for the three of us. It's basically a small bus with the back area wide open. Please jump on and off when they need to.
Tuk-tuk: Around 100THB for a short distance. Ask for the cost in advance and wedge kids in the middle, tight.
Taxi: Arrange the amount in advance. Call for a taxi from hotels.
Hire car and driver: We hired a car and driver to take us to Old Phuket Town and Big Buddha. It was quite pricey, at 700THB an hour, with a minimum of three hours plus the fourth hour for free.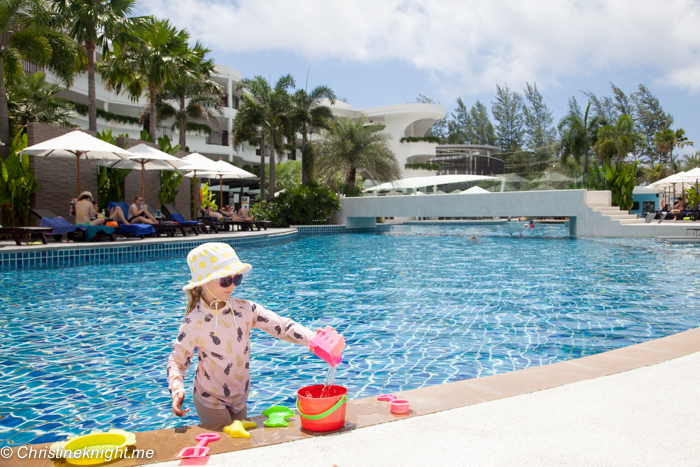 Where to stay:
In Phuket we were hosted at the Novotel Phuket Surin Beach Resort for three nights, and the Novotel Phuket Karon Beach Resort and Spa for three nights. Both hotels were gorgeous, 4-star properties.
Looking for more ideas for things to do in Phuket? Head this way!
Want to island-hop around Phuket? Here is a guide to the best islands in Thailand.
Looking for more things to do in Thailand? How about the Kru Kung Museum