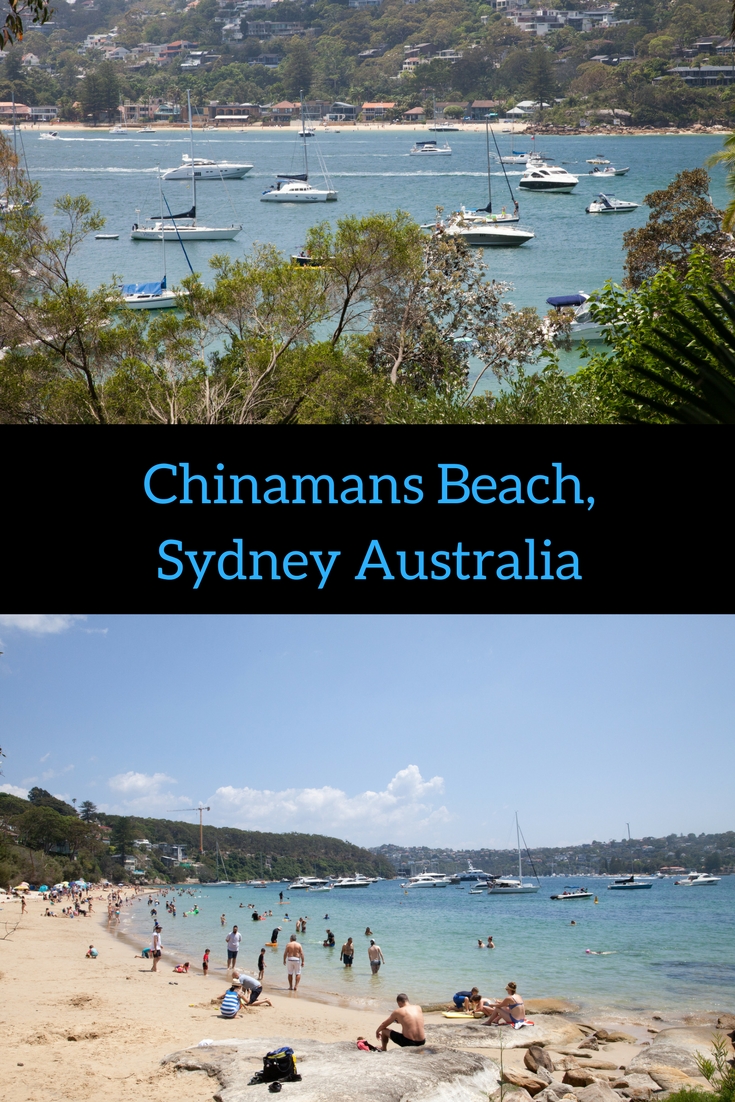 The beautiful residential suburb of Mosman, on Sydney's north shore, is home to several stunning beaches including Chinamans Beach. We happened upon this little gem on a hot summer's day, when we weren't able to find parking at nearby Balmoral and thought we'd give its smaller neighbour a try instead.
Chinamans Beach is a smaller beach, a 250m stretch of sand that sits inside Middle Harbour. The result is a quiet, calm beach with very gentle water, perfect for families with little kids.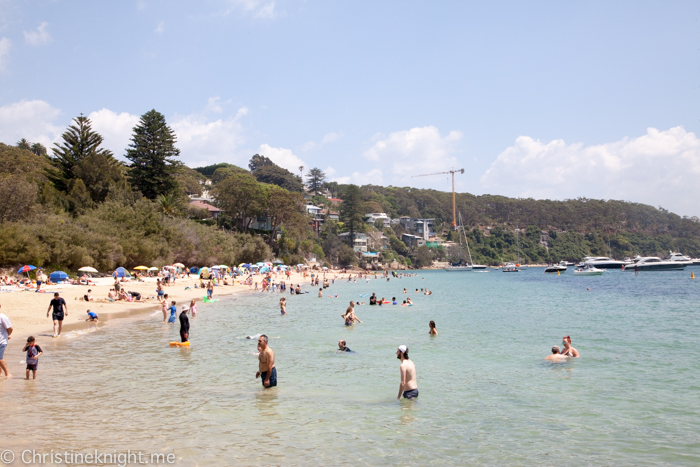 It was named after the areas local Chinese residents who once organised market gardens in the park.
If you want to visit both beaches, Balmoral is only a 1km walk around the rocks to the south. On the day we visited the water was too high so we didn't attempt it, but it is possible.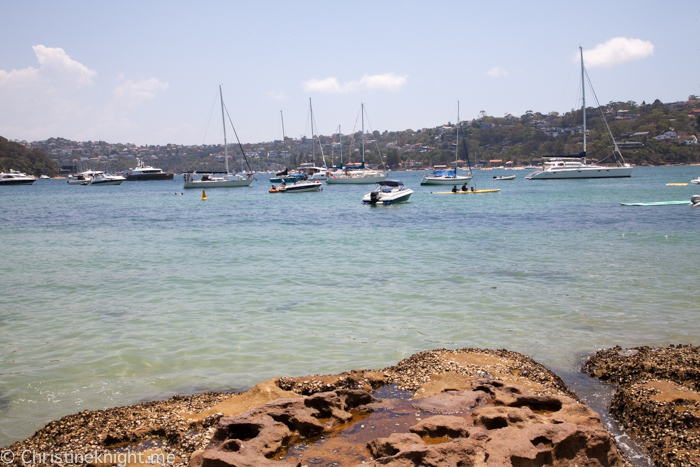 There is no shade on Chinamans beach, so bringing an umbrella or tent is advisable. We were lucky enough to score a spot at the south end of the beach under a tree up on some rocks near the path. Not an idea spot, but at least we had some shade.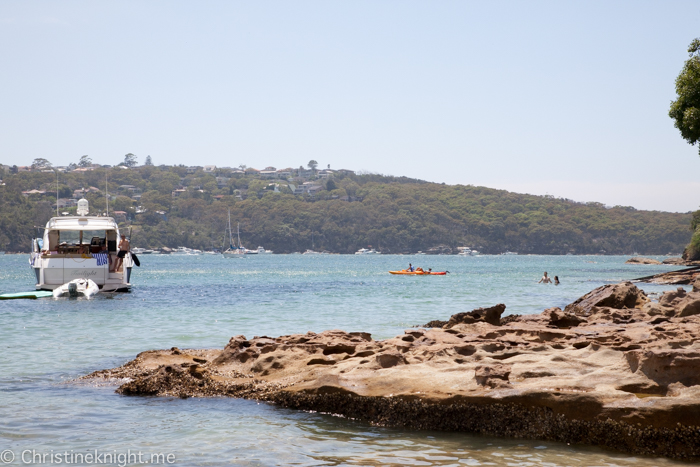 You also won't find any cafes or kiosks on Chinamans Beach, so bring plenty of water and food (and sunscreen!). A very enterprising person was selling beach patrons snacks and ice blocks from his little boat when we visited.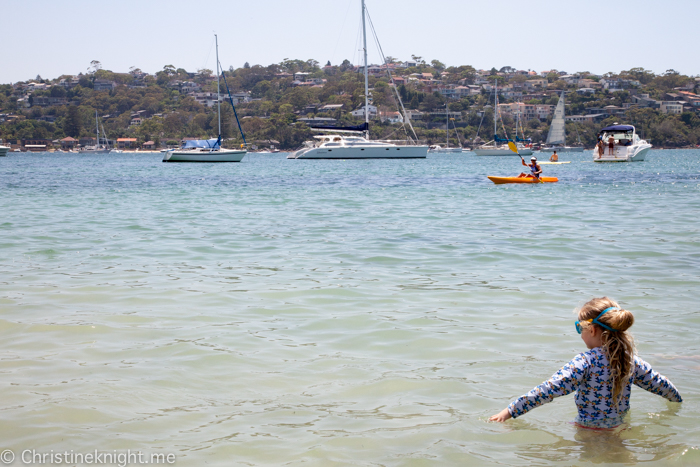 There are no lifeguards at Chinamans Beach, however the water is so calm that it's considered a very safe beach. It does, however, get quite deep as it goes out further into Shell Cove, the bay in front of the beach that is popular for yachts to park.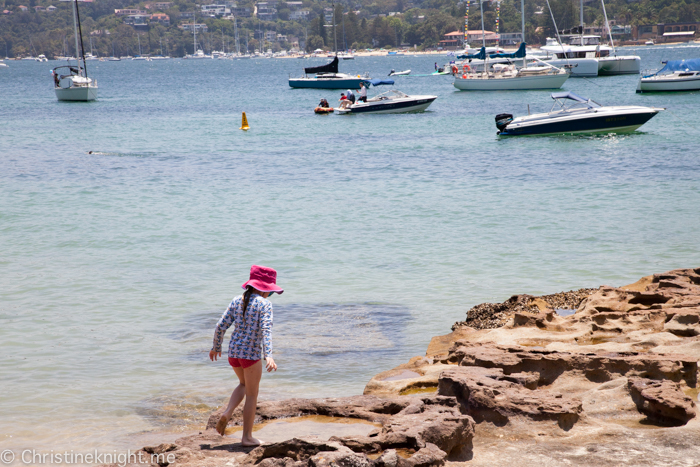 At the south end, the rocks that lead to Balmoral Beach are fun to climb on and have small rockpools with sea life in them. Be careful as the rocks are slippery and have sharp barnacles on them.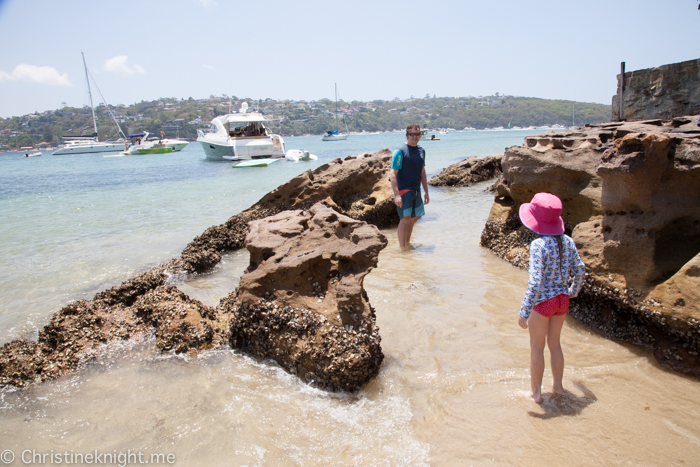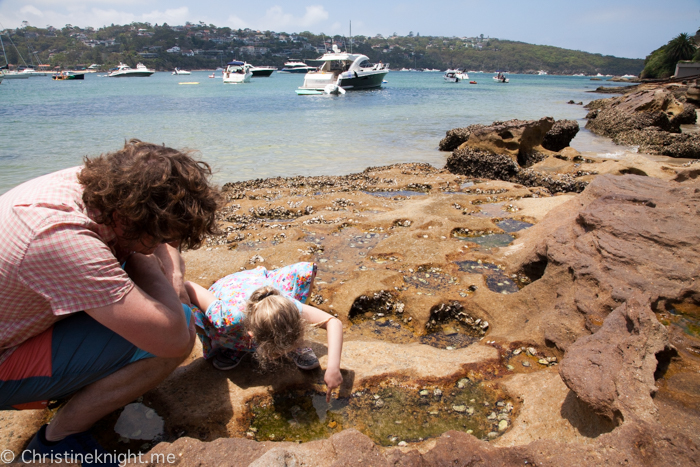 Behind the beach is Rosherville Reserve, a large, quiet park area, perfect for picnics or barbeques. It has plenty of trees and shade, a small playground and decent shower and toilet.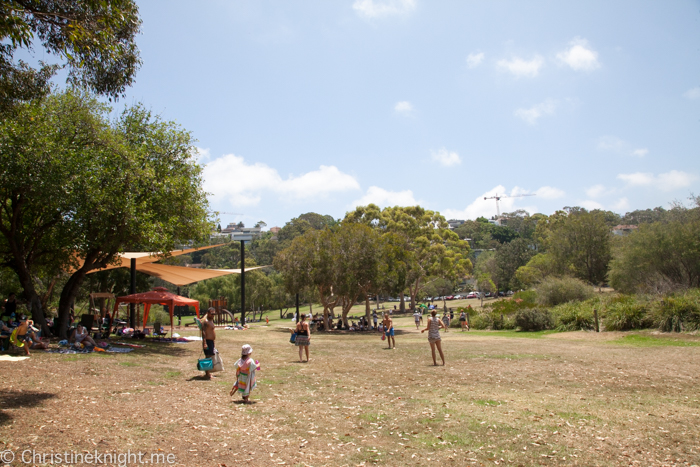 Getting to Chinamans Beach
CAR
The park has a very small car park which is metered (paid). You can also park for free on the streets surrounding Rosherville Reserve, which has a path to the beach.
PUBLIC TANSPORT
Catch a bus that goes through Mosman from the Sydney CBD and Neutral Bay. Check bus timetables here.
More things to do in Sydney
Find a list of the best things to do in Sydney with kids here.
Find things to do in Sydney for free here.
Get a list of the best kid-friendly beaches in Sydney.
Find the best animal experiences in Sydney here.
Visit the best kid-friendly restaurants in Sydney here.
Find the best high teas in Sydney here.
Head to one of the best museums in Sydney here.
Check out things to do in Sydney on a rainy day here.
Enjoy one of the best ocean pools in Sydney here.
First time visiting Sydney? Get tips for first time visitors to Sydney here.