Yay, Halloween! I didn't get into it until we moved to the US, and now we're all hooked, little Cheese in particular.
This year, we were invited to spend Halloween afternoon with our dear Canadian friends who also love the day. They went all out as you can see from the photos below.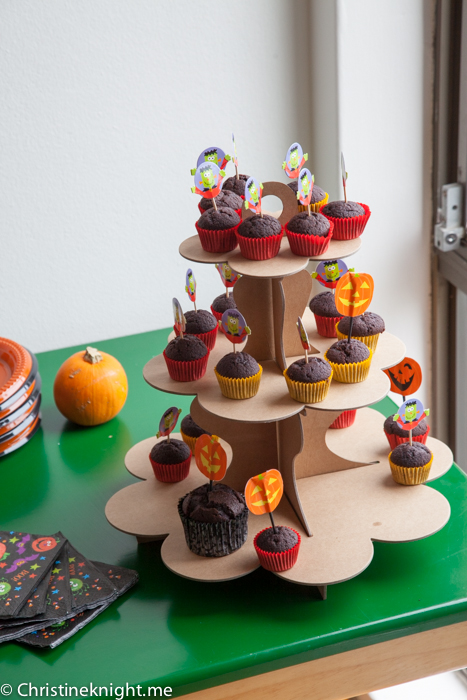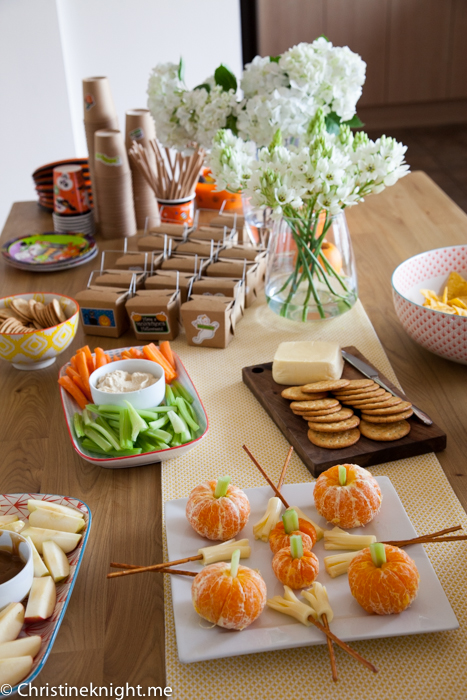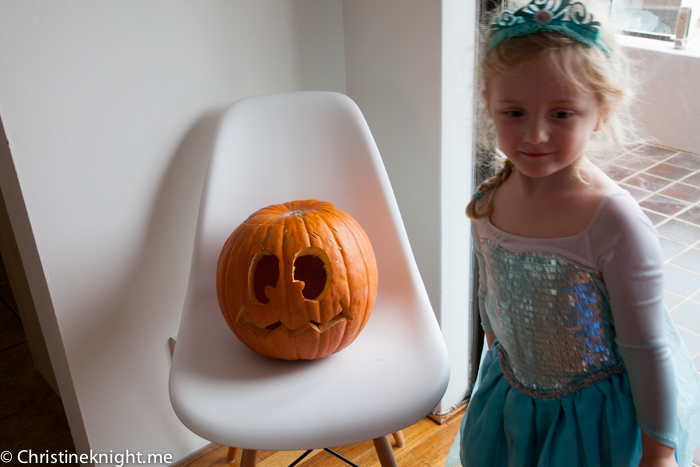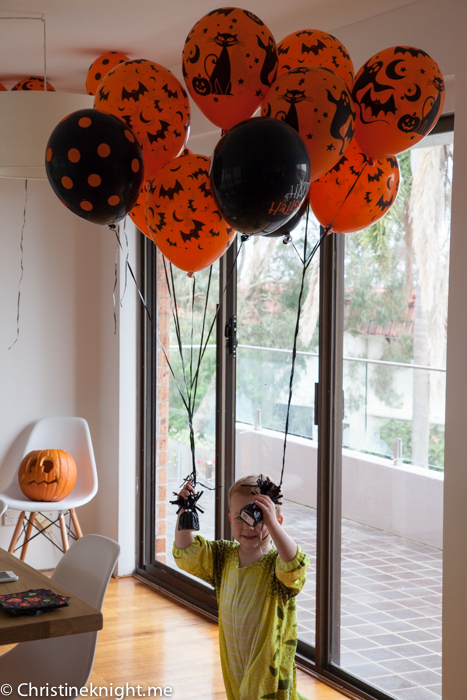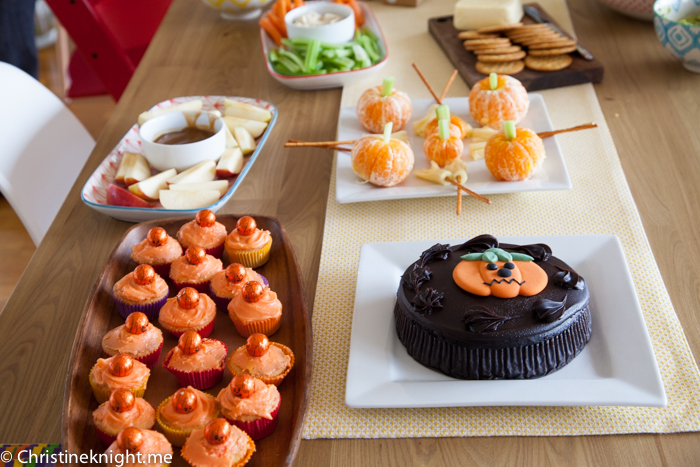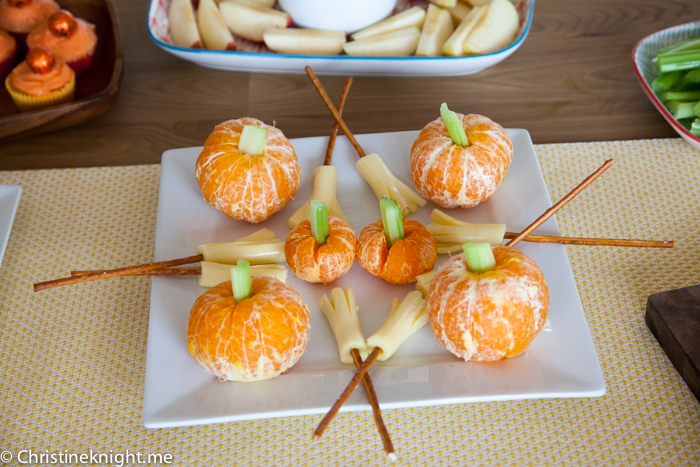 After the wonderful party, we head on our for trick or treating. This year, Cheese decided she wanted to go as Elsa, and wanted me to be Ana, so I obliged. We tried to find a Kristoff costume for Alec, but sadly we couldn't get one.
Halloween didn't used to be a big deal at all in Australia until a few years ago, I believe. I've really enjoyed the past two years now, heading out in different neighborhoods to trick or treat and seeing the houses all decorated and the locals really getting into the spirit of the day.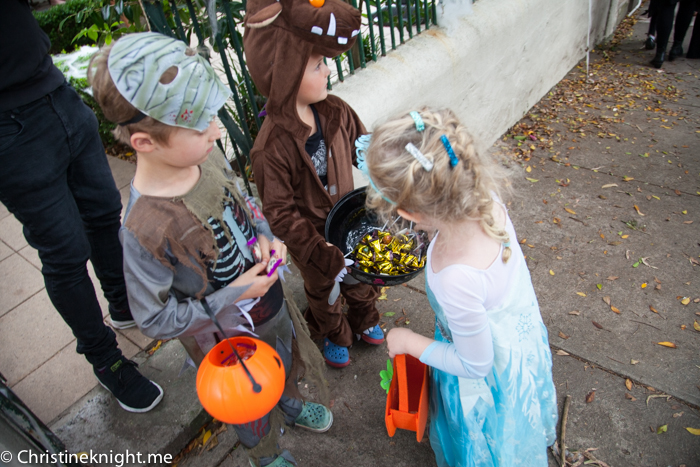 Something I did definitely notice was that most people were dressed goulishly. It makes total sense, but I was a bit surprised to see even little kids dressed as vampires and ghosts, with living dead-style make up. I remember out Halloweens in the US with the kids as being a bit more cutesy, like animals suits and creative costumes like a family dressed as the Impossibles rather than just witches etc. Cheese was the only Elsa that we saw – and one of only two princesses (the other was a toddler Aurora). So princesses were definitely not in style! That said, Cheese brought a smile to many a face in her cute dress – and my Ana dress was a hit with the preschool set too.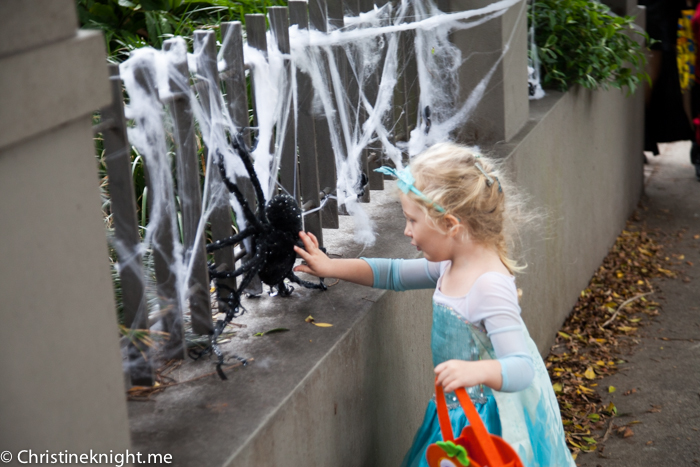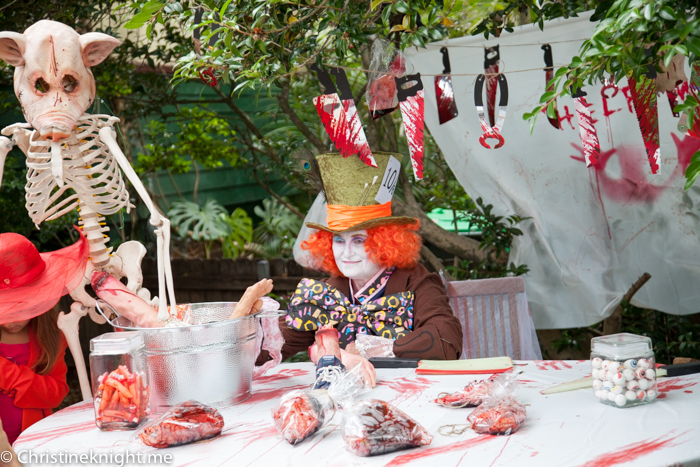 We visited a neighbourhood in Sydney called Bronte, where the locals are known to go all out. A few houses made a "tunnel of terror" like a haunted house-type thing, or filled their front or back yards with gory things. A few families set up barbecues on the street and had a party for themselves and their friends.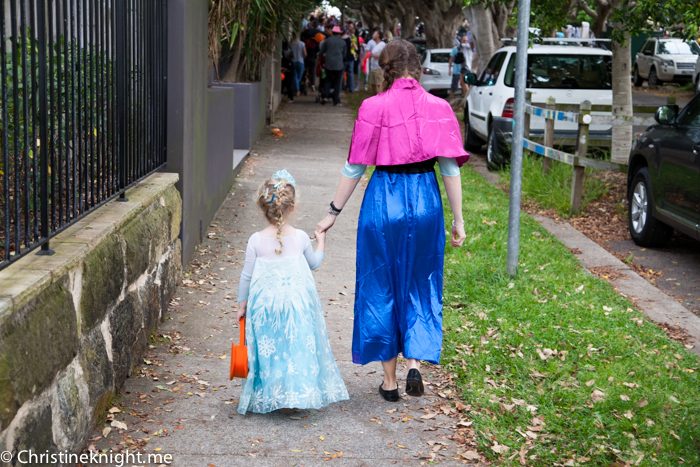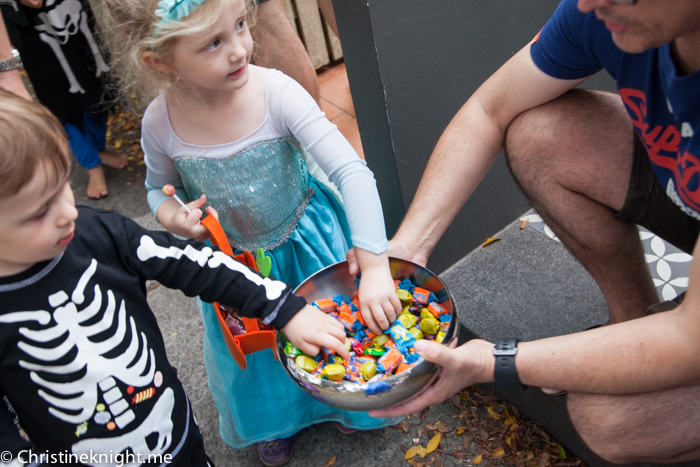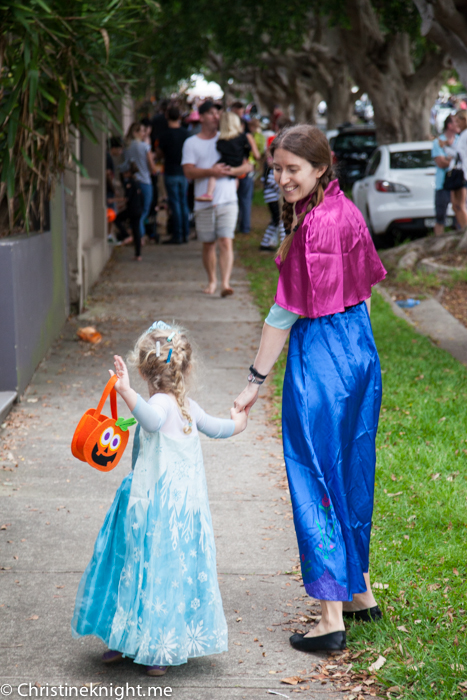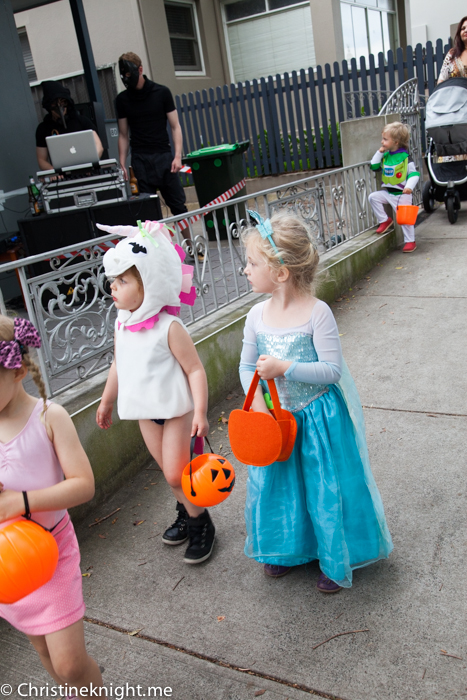 This entertaining house had a DJ spinning some creepy tunes out the front.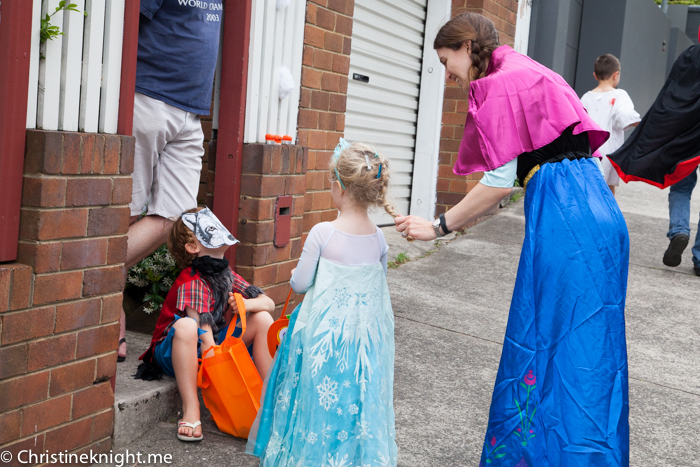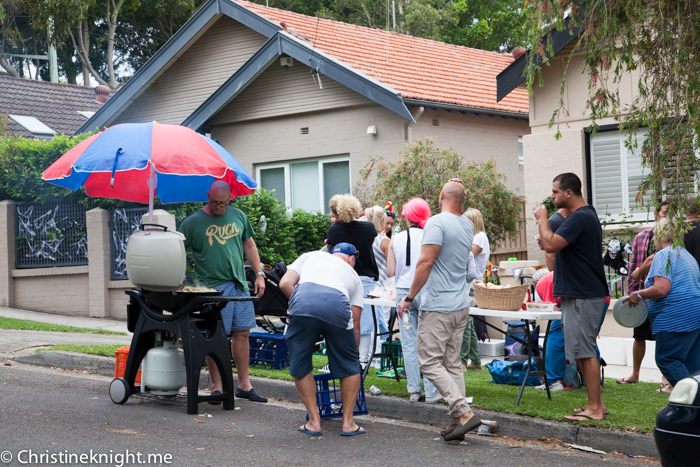 Barbecue in progress!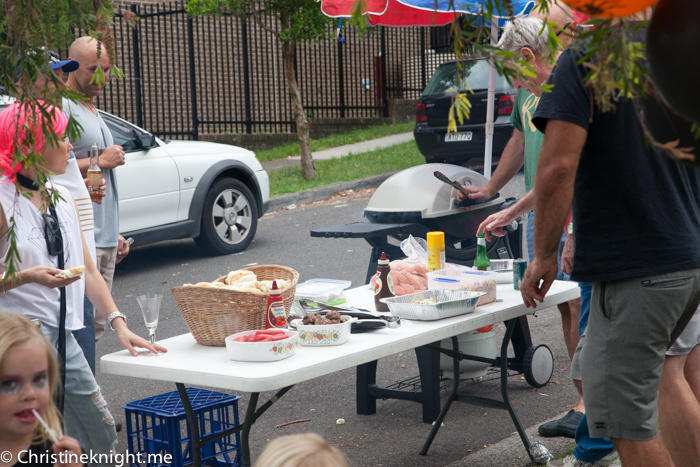 Halloween in Sydney was awesome! Can't wait till next year to do it all again. Now to get rid of all that candy the Cheese collected …