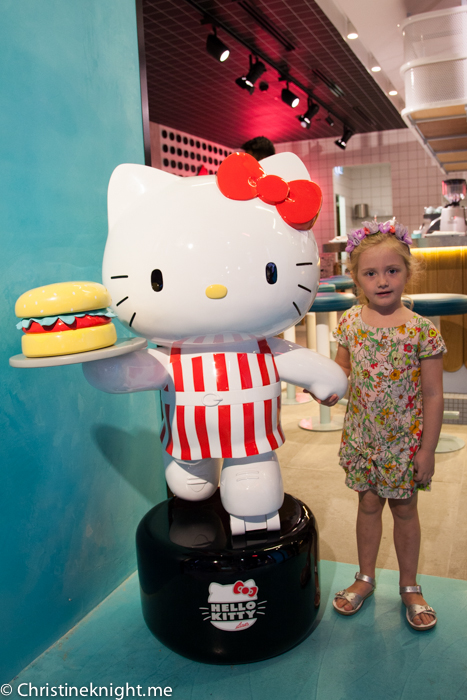 The internet has been in a flurry the past few weeks in Sydney over the news of a Hello Kitty Diner opening in Chatswood. I was incredibly lucky to be invited to the media opening of the diner to share an early look at their Hello Kitty experience.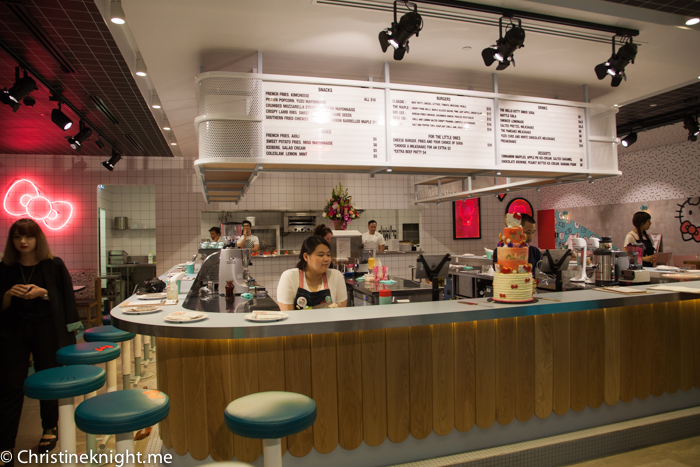 Inside the diner, it looks exactly like an upscale, retro diner mashed up with some Hello Kitty kawaii. I really liked the details such as the Hello Kitty neon bow on the wall, and the whiskers and bows on the counter stools.
This adorable merchandise was on display in the window. I don't know if there are plans to sell Hello Kitty merchandise in the diner or not.
The adorable Hello Kitty grand opening cake by the talented teams at Bakedown Cakery and Spoon and Fork. They also created cookies for the guests to take home.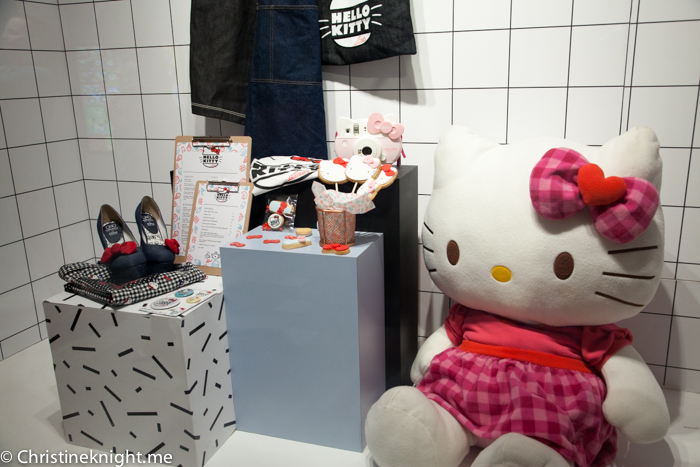 More incredibly cute merch in the window.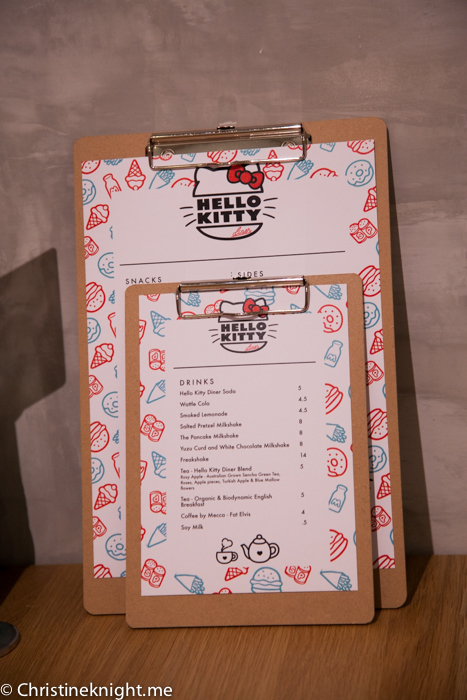 How adorable is the menu? The Hello Kitty Diner Soda is a special concoction exclusive to the diner, and is made from a secret blend of ingredients that Hello Kitty is partial to, including apples.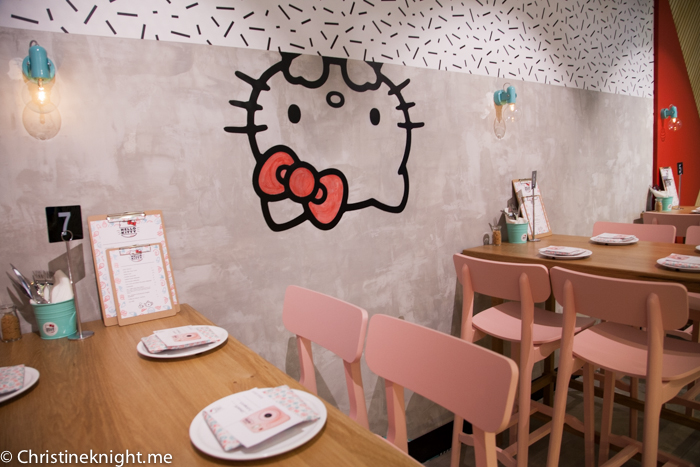 While our group was seated at these high chairs, there are also booths on the other side of the diner that area easier for kids to access.
The main menu. Kids' meal is a cheese burger and fries, plus soda or milkshake for $10 ($12 if you choose the milkshake). Decently priced dishes, but not a lot of main meal options for vegetarians like myself – lucky they have a lot of sides. The menu has been developed in collaboration with Warren Turnbull from Surry Hills' Chur Burger, resulting in traditional American diner food with an asian twist.
As guests at the opening, we were treated to the entire menu to sample. A seriously generous offering! Our favourites included the Pancake Milkshake, Mozzarella Sticks and Sweet Potato Fries. The burgers were a hit with the meat eaters, such as the Maple Burger, which was filled with crispy pork belly, maple glazed bacon, pink lady apple and green slaw.
Hello Kitty herself made a special appearance on the day, much to the delight of the kids and adults. What a celebrity!
The Hello Kitty Diner is supposed to officially to the public today if you'd like to check it out – please check their Facebook page for opening hours before heading in, as they might be delaying their public opening.
Highchairs: No.
Stroller storage: No.
Easy access: Yes.
Change tables: No.
Kids' menu: Yes.
CLOSED
436 Victoria Ave,
Chatswood NSW 2067
Phone:
Prices: $
Hours: Daily – check their Facebook page for details.
Get Directions