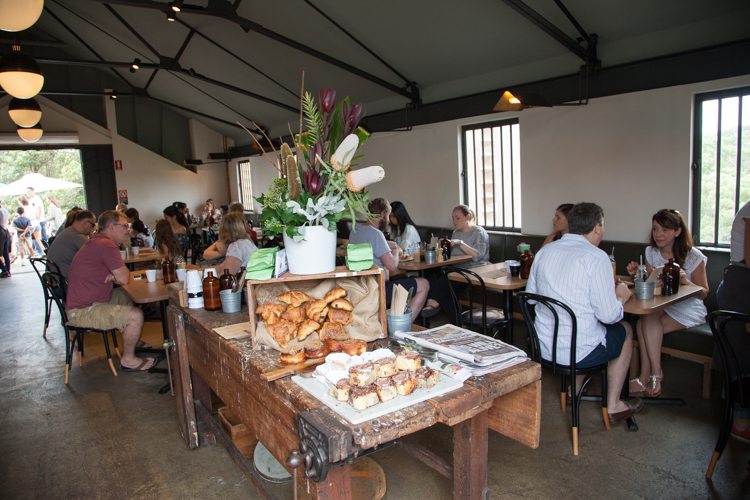 The Incinerator Cafe is, frankly, a haven for families who want to eat out somewhere decent. House on the ground floor of the Willoughby Incinerator building that was designed in the 1930s by Walter Burley Griffin, the cafe has become extremely popular with local parents who are after a relaxing brunch with friends where their kids are welcome, too.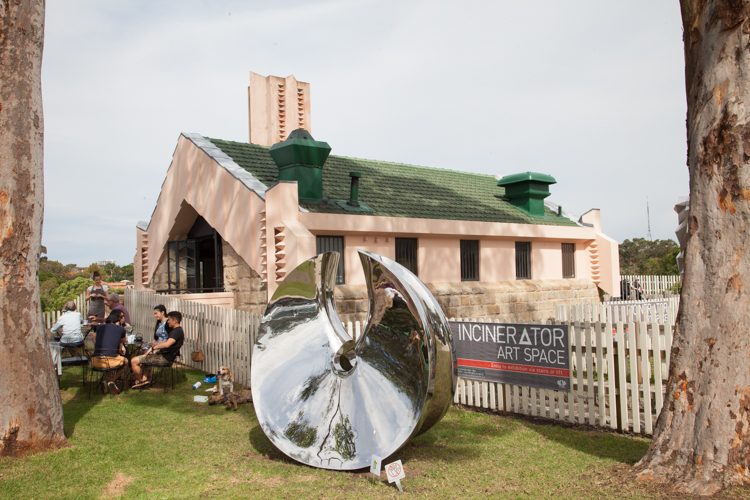 As well as being a cafe, The Incinerator is also an art space. Large works are around the entrance, and also on the lower level if you take the elevator down to see them. The elevator actually is an artwork itself.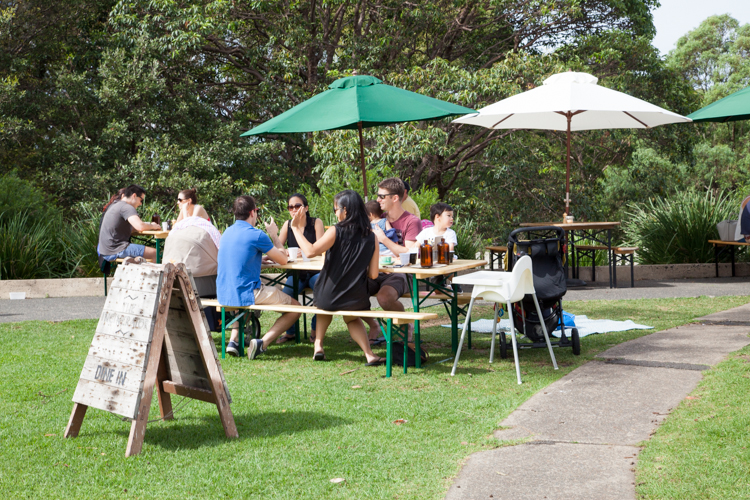 Around the Incinerator building lay picnic tables with small roof covering. Enough to beat off the hot summer sun and make dining outdoors possible without a sunburn. Families also throw down a picnic rug on the grass and grab coffee and a bite to eat from the takeaway stand.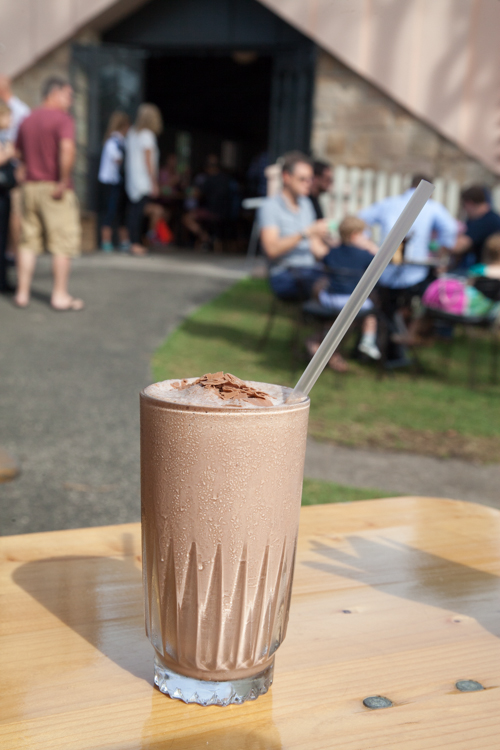 Drinks first: I ordered a Tim Tam milkshake ($8) and a kid's chocolate milkshake ($4). Mine came in a glass jar, and Cheese's came in a takeaway cup with a straw. Very thoughtful.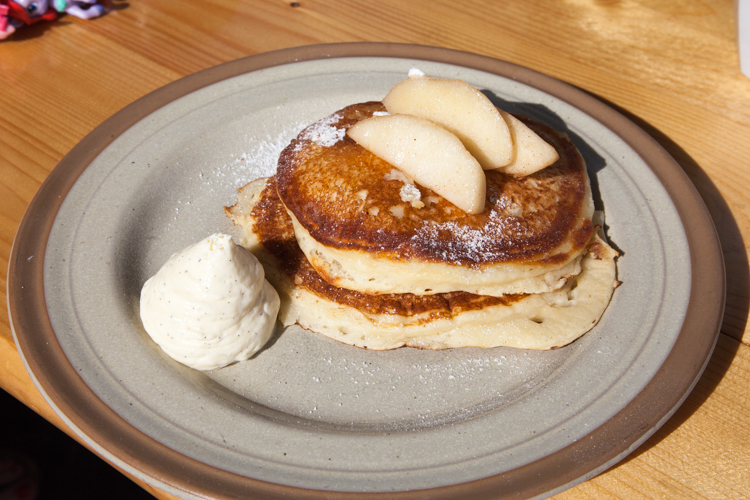 We ordered a Kids Pancakes (x2) with apple and ice cream ($8), the Sweet Potato Rosti (with haloumi, beetroot relish and poached eggs, $17.50), and a "Have It Your Way" 2 free range eggs poached with toast ($9), with sides of mushrooms ($4) and avocado ($5).
The food came quickly, and was well cooked. My egg dish was a delight to my tastebuds. The sweet potato combined with the eggs and beetroot was absolutely delicious. The Tim Tam shake was so good I could have drunk about 10 more.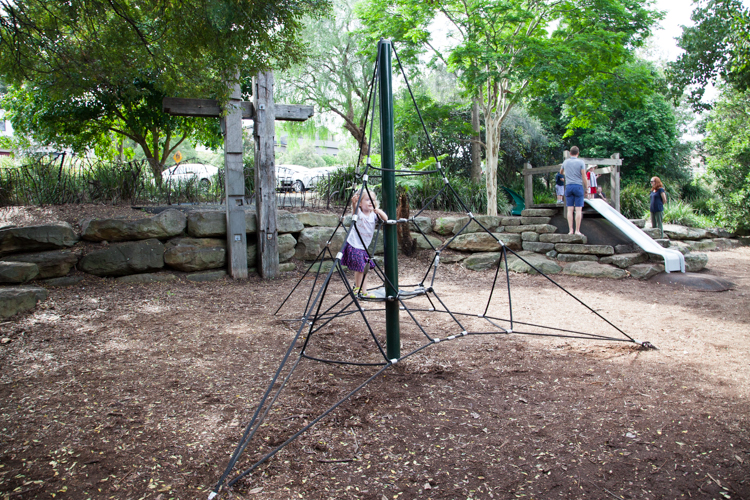 After we finished breakfast we walked down the path to Halstrom Park (about 10 metres away). I really like this park because it offers a lot of shade. It also has decent bathroom facilities.
Highchairs: Yes.
Stroller storage: Yes.
Easy access: Yes.
Change tables: Yes.
Kids' menu: Yes.
The Incinerator Cafe
2 Small Street,
Willoughby NSW 2068
Phone: (02) 8188 2220
Prices: $$
Hours: Daily 7am-4pm
Get Directions