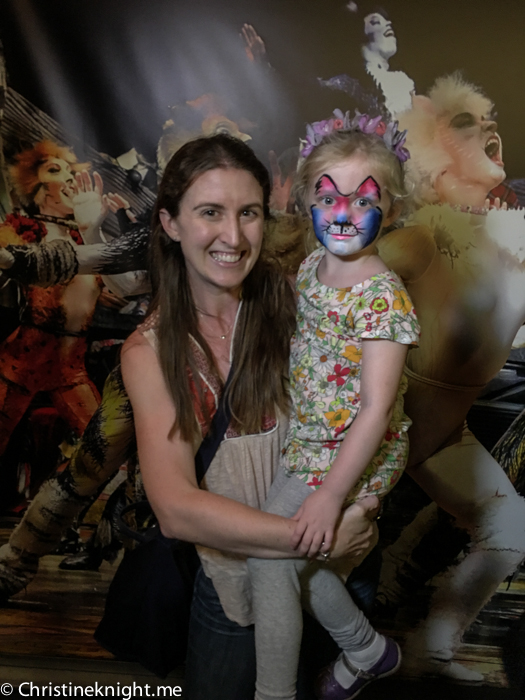 After the little Cheese turned four, I started thinking about taking her to see her first proper musical. My amazingly brave parents took me to see my first at the same age – Camelot, it was, with the beautiful Marina Prior in her first musical theatre role and Richard Harris as Arthur. It was magical and I've never forgotten the experience. It started what's become a life-long love of musical theatre for me, and I've been really excited about introducing my daughter to the theatre, too.
I decided Cats would be perfect for her first proper show because it's known for being extremely family-friendly. Nothing dark or nasty, no violence or bad words, just beautiful singing and dancing, with life-sized cats.
So off Cheese and I went to the opening night of Cats in Sydney. Inside the foyer the face painting was a great addition and really helped her get into the vibe of the show.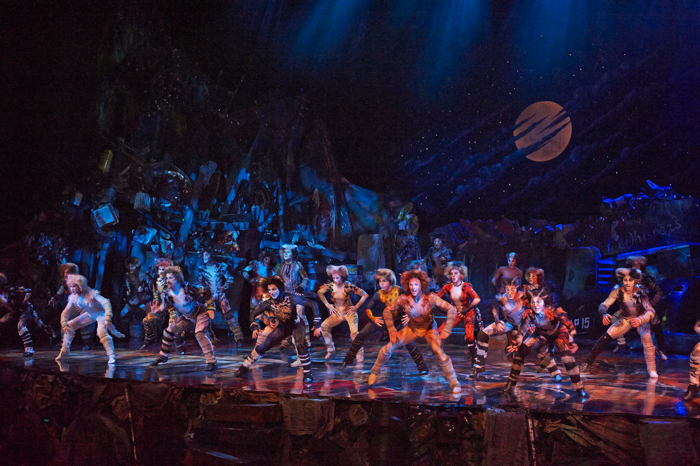 Cats is one of the few major musicals I'd never seen before, so I was equally excited to see the show. Briefly, Cats is a musical composed by Andrew Lloyd Webber, based on Old Possum's Book of Practical Cats by T. S. Eliot, and produced by Cameron Mackintosh. The musical has a very basic storyline, making it easy for kids to follow along – it tells the story of a tribe of cats called the Jellicles and the night they make what is known as "the Jellicle choice" and decide which cat will ascend to the Heaviside Layer and come back to a new life.
Cats is famous for being one of the longest-running shows in West End and Broadway history since its world premiere at the New London Theatre in 1981, where it played for 21 record-breaking years and almost 9,000 performances.
Since its world premiere, has been presented in over 30 countries, has been translated into 15 languages and has been seen by more than 73 million people worldwide. Both the original London and Broadway cast recordings won Grammy Awards for Best Cast Album.
The new revival of Cats has just arrived in Sydney following a season in London's West End. Notable in the cast is Delta Goodrem, Australia's fabulously talented singer, songwriter, performer, pianist and actress.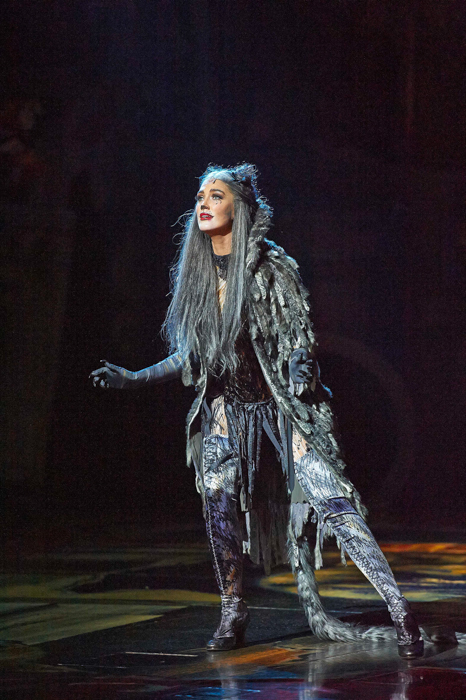 Ms Goodrem played the part of Grizabella, the cat who sings the famous song "Memory". She wasn't on stage much, but when she was, the moments were show stopping. After she belted out "Memory", Cheese turned to me and said, "She has the most beautiful voice!", which almost made me cry. Mission complete. My daughter was hooked.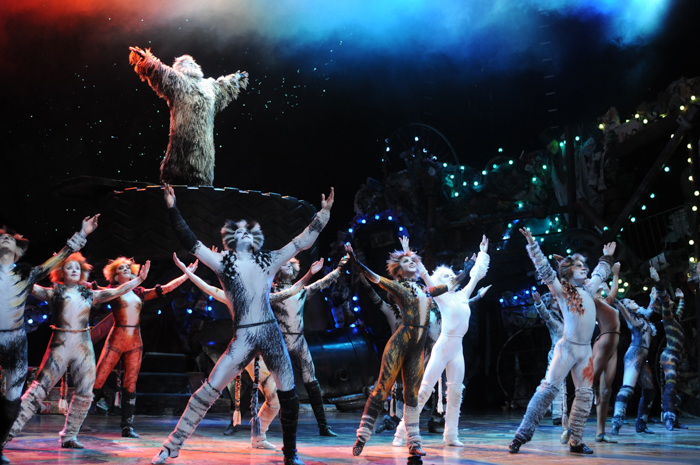 Cats is one of those shows that is superb in its staging, choreography and, oh, let's not forget the gorgeous music. This musical is award-winning for a very good reason – it's one of those experiences you'll never forget. From the moment the show opens with cats running down the aisles to the closing scene, it's a non-stop purr-iffic display of showmanship from every member of the cast and crew.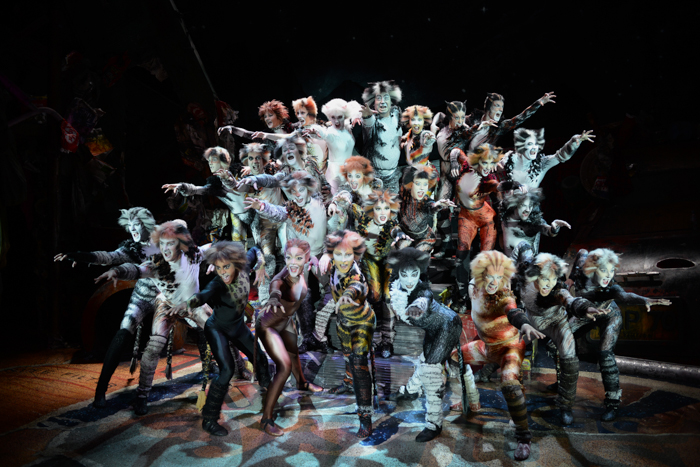 If you're wondering how my daughter went during her first show, she was a champion, despite it going well past her bedtime. I collected a booster seat for her at the cloakroom so she was able to see the stage better, and she spend most of the show perched on her seat, or sitting on my lap when she got tired. She wasn't used to the convention of applauding after every number, so for the first few songs she asked "Is that the end?" after each number. She did comment "This show is very long" when we were about 15 minutes in (yikes), but she was very happy to keep watching and, even better, during interval said how much she loved Grizabella ("She's so beautiful!") and the dancing white cat, who I read in the program was a professional ballet dancer.
I bought the program to add to our collection, and we looked through it together before the second half began, commenting on which characters we'd seen so far, and which ones were coming up next.
When the show was into their final number, gold confetti was shot into the air and all over the audience. This was much to the delight of Cheese, who thought it would be a great idea to bolt out of her seat and down the aisle to where the confetti was pooling on the floor. For a terrifying moment I thought she was going to keep going onto the stage, but thankfully she stopped at the pile of confetti glittering at the end of the aisle and started tossing it over her head and in the air just as the performers left the stage. It was one of those parenting moments where I wasn't sure of what I should do, and settled for doing nothing, crouching next to her to prevent any further craziness from ensuing.
If you're thinking of seeing Cats on your own, with friends or with your kids, do it. What a magical experience for any age. I know the memory of this special evening will stay in both mine and Cheese's hearts forever.
Cats the Musical Australia is currently playing at the Capitol Theatre, Sydney, until 29 Nov 2015. Check the website to buy tickets in a city near you.
Thank you to AB Publicity for facilitating our amazing experience at Cats.