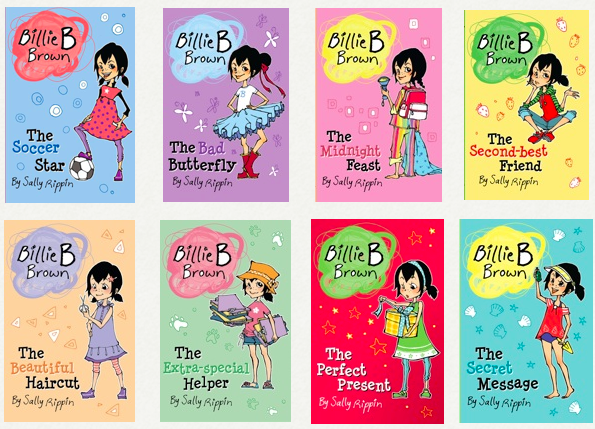 It's the time of year again where I get to interview an amazing children's book author as part of The Children's Festival of Moving Stories. Hooray! Today on the blog, I have interviewed author and illustrator Sally Rippin, whom you probably will know from her Billie B Brown books. Cheese is a huge fan, so we know these books very well in our house.
If you and your kids love reading too, be sure to check out the wonderful events happening around Sydney over November as part of The Children's Festival of Moving Stories, where high profile children's authors are brought to schools, libraries and theatres from Bankstown to Blacktown to nurture an interest in reading from an early age.
On to the interview with Sally Rippin: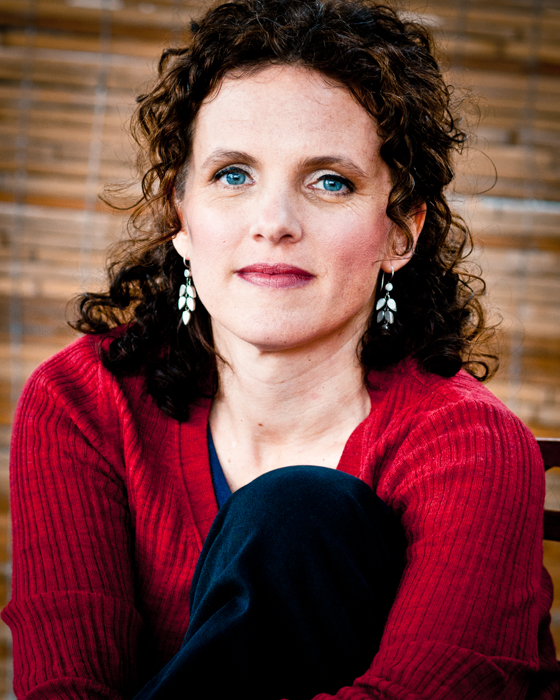 My daughter loves your Billie B Brown series! Can you please tell me a bit about how you came up with the idea and developed it into the series?
I met with a publisher in mid 2009 to discuss writing a series for them and she mentioned that she had found there was a gap in the market for young readers depicting strong female role models and asked if this was something I'd be interested in. I jumped at the opportunity and spent the next few weeks writing up some story ideas.
At the same time, my youngest son was in grade two and it was becoming clear he was experiencing difficulty in learning to read in a way that my other two sons hadn't. He noticed all his classmates were beginning to zoom ahead of him and were reading wonderful stories like the Tashi and the Andy Griffiths' books while he was stuck with boring school readers that had no character development or story lines. He started saying things like 'I'm dumb!' and 'I hate reading!', which, you can imagine, is like fingernails on a blackboard to a children's author!
So, the challenge, as I saw it, was to write a series of books that would be accessible enough for the most struggling or emerging reader, but interesting enough for kids of all reading abilities to enjoy. Then, as I wrote each story, I'd test it out on my son. If he listened right through (a rarity at the time) I knew I'd got it right, because I figured if I could get him hooked onto the stories, I could get any kid hooked on to them – something which turned out to be delightfully true! Six years later and the series is still going strong, having sold almost two million copies in Australia alone.
What was the first book you had published?
The first book I had published was a picture book I wrote and illustrated called 'Speak Chinese, Fang Fang!'. I had just returned to Australia after having studied traditional Chinese painting in Shanghai and Hangzhou for three years and could speak fluent Chinese, so I got myself some work tutoring Chinese-Australian students. One student was a young girl called Fang Fang who would complain to me about her parents wanting her to speak Chinese at home all the time. She saw no sense in this as all her friends at school spoke English and couldn't see why her parents wouldn't let her do the same.
Instead of trying to convince her of how useful it could be to be able to speak more than one language, I decided to write a book for her. I showed it to a librarian friend who suggested I should try to get it published as she could see how lots of children could benefit from reading such a book. I knew nothing about publishing or submitting manuscripts back then but fortunately a publisher I approached had been looking to diversify their list and was looking for stories that reflected our multiculturalism.
My book was published a couple of years later in 1996. It won an illustrator's award which then brought more work to me and since then I just haven't stopped! I realise how lucky I was that my path to publication was so easy as I know from teaching Writing For Children to adults that this is far from the norm. I guess that along with talent and a good worth ethic there is always a certain amount of luck involved.
What should people look for when choosing good quality pictures books for kids?
I think children often have very different taste to their parents – and that's OK. As an illustrator I will often buy books just for the pictures, even if the story isn't that strong, whereas when I am buying books for young children I would probably choose them more on their 'read-aloudness'. Sometimes, as a parent, you might be baffled as to why your child gravitates towards the same book again and again – especially if it's one you can't bear, but I think it's important children develop their own taste so I don't have a problem with this. A lot of award-winning picture books aren't always very child-friendly and often parents buy their children books they think they 'should' read, rather than what their child might pick out for themselves.
Obviously, there may not be much literary merit in a Disney tie-in picture book, but if it gets your kid hooked onto reading, who are we to judge? Imagine if you were only allowed to read books someone else picked out for you? When my own sons were young, I'd often find a compromise when choosing books with them, by letting them choose first then I would choose one for them, too. The agreement was that they had to at least try the book I picked out for them. A bit like convincing your kid to try new food, I guess!
My daughter loves our special time reading every night. Do you have any tips for raising voracious readers?
I think, as in all child-rearing, modelling is key. There is no use expecting kids to read books if all they ever see is their parents read are Facebook posts on their iPhones. (I am as guilty of this as the next person!) However, sometimes even if you do everything 'right' you may still never develop a voracious reader. My two older sons picked up reading by osmosis – they grew up in a household of books and with parents who were devoted readers and read to them every night. My youngest son grew up in the same environment – with the added bonus of having two older brothers who read – but he still finds reading a challenge. He is now twelve years old and I still read novels to him as the only thing he will read by himself are comics and manga. Some kids, despite all our efforts, will always struggle to read, but as well as modelling good reading habits, I think the other thing to keep in mind is not to make too big a 'thing' about it. Being forced to read can backfire horribly. The last thing you want is to bring up a child who associates reading with stress and pressure. Make sure reading activities are always a positive experience. Reading together is an ideal way to do this.
I'm sure you get lots of people telling you they want to write a children's book. What advice do you have for them?
Read a lot of contemporary children's books. Books you read as a child may still be relevant, but it's important to know what is being published and enjoyed by children today. Short courses can be helpful to learn some basics, but in the end if you really want to write – for any age group – you will already be doing it every day. The only way you can become a better writer is by writing.
What's next for you?
The last few years have been primarily taken up by Billie and Jack – writing the books and promoting them, here and overseas. I have just this week returned from a tour of the US, where the books have started to take off, and I will be in Sydney next month as a part of the Children's Festival of Moving Stories. I will be appearing alongside many fabulous children's authors and illustrators, including Emily Rodda and Gus Gordon, as well as local authors, running workshops and telling stories. This is a new initiative, created by the Sydney Writers Festival, in its second year, primarily created for children living in the areas of Greater Western Sydney, apparently the fastest growing and most culturally diverse area in NSW. For more information about the festival you can visit theses links here: https://www.facebook.com/swfchildrens and website here: http://www.swf.org.au/childrens-festival-of-moving-stories
Next year, I'm hoping for some quieter time where I can begin writing something new…
Sydney Writers' Festival's Children's Festival of Moving Stories runs 2-29 November.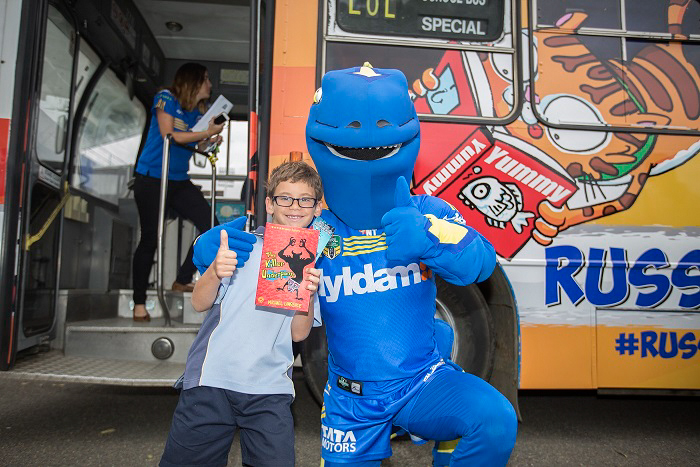 Two highlight events in this year's festival:
Author of Diary of a Wimpy Kid, Jeff Kinney, joins Australian superstar Andy Griffiths live on stage for two hours of laughter and mayhem at City Recital Hall on Sunday 8 November.
In an exclusive event for parents and teachers, Australia's leading picture-book author Mem Fox and award-winning illustrator Judy Horacek talk about the creative process behind their new book and explain fun ways to get kids interested in reading, at Bryan Brown Theatre 19 November.