When friends suggested we meet for breakfast at the Surf lifesaving Clubhouse in Rosebery, my first thought was, "huh?". Rosebery isn't known for its beaches but what awaited us at the Clubhouse was a fabulous, kid friendly surprise.
Right on busy Botany Road, the Clubhouse is hard to miss. It's got an inviting patio with lots of sun-safe umbrellas and comfy cushioned seating. Inside, however, you get more that you expect: a well-appointed wood interior with murals representing the great surf lifesaving traditional in Australia. It's one of those places that somehow strikes the balance between casual day eating and more sophisticated (but cozy!) night/bar eatery.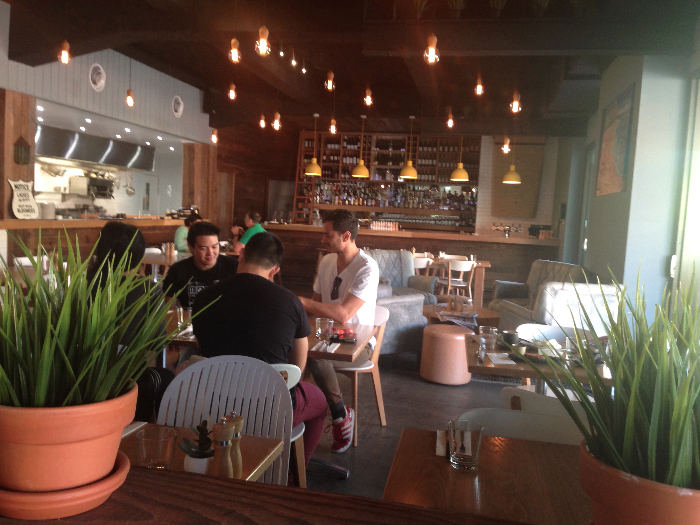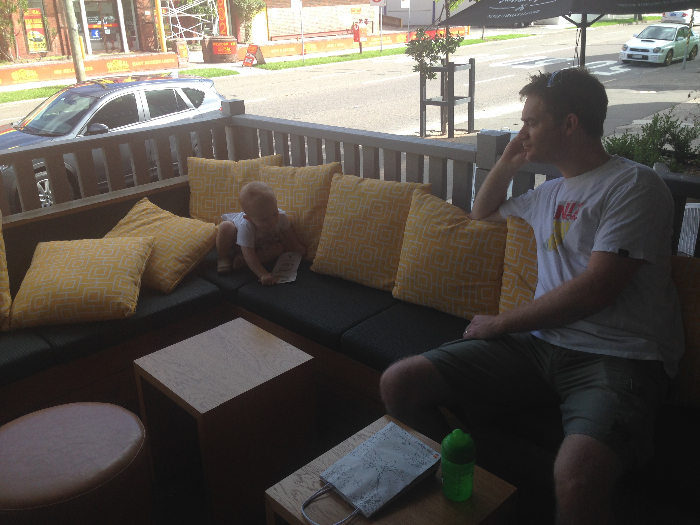 And then there's the menu. I ordered the B.R.A.T (bacon, rocket, avocado, fresh tomatoes, aioli, $14) which is pretty much the best BLT-esque breakfast sandwich I've had in years. Lorin ordered the Smoked ham & eggs Benedict on brioche ($20) and his only comment before he proceeded to devour the dish in under five minutes was that the eggs were poached to perfection. Baby Lukas ordered some banana bread ($4) which also managed to be a knock out being surprisingly light and fluffy. Echo after echo of "yum" from Baby Lukas confirmed this assessment.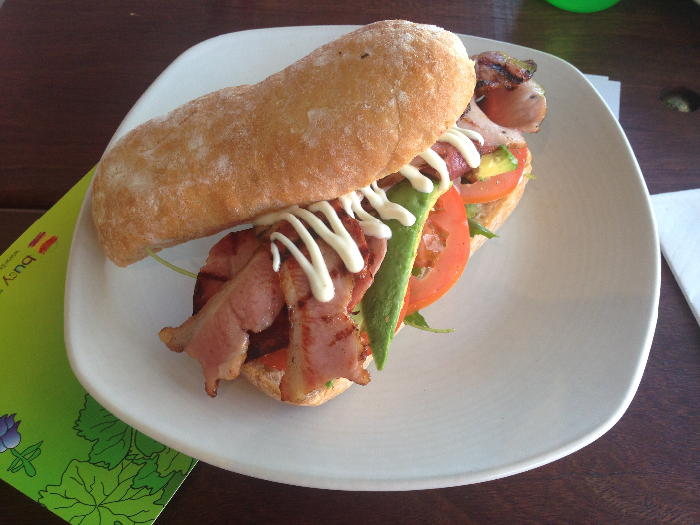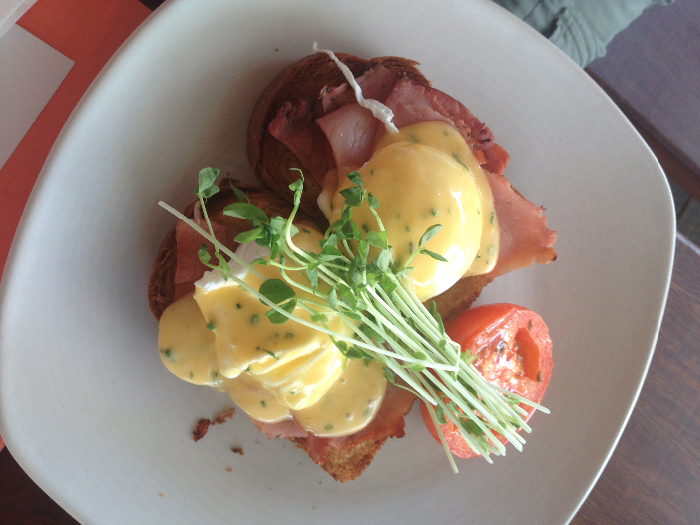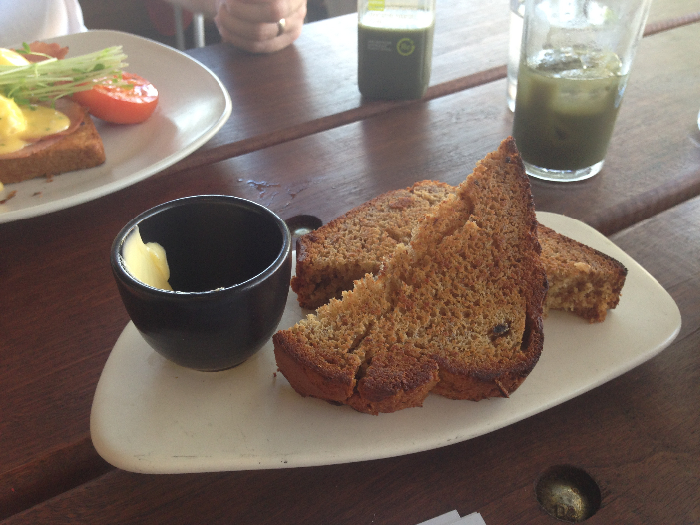 Another thing that blew us away was that upon arrival, Baby Lukas was given a "little nippers" goodie bag full of crayons, paper and stickers, which amused him for a good 15 minutes. Which, borrowing the concept of dog years, translates into roughly an hour in restaurant time.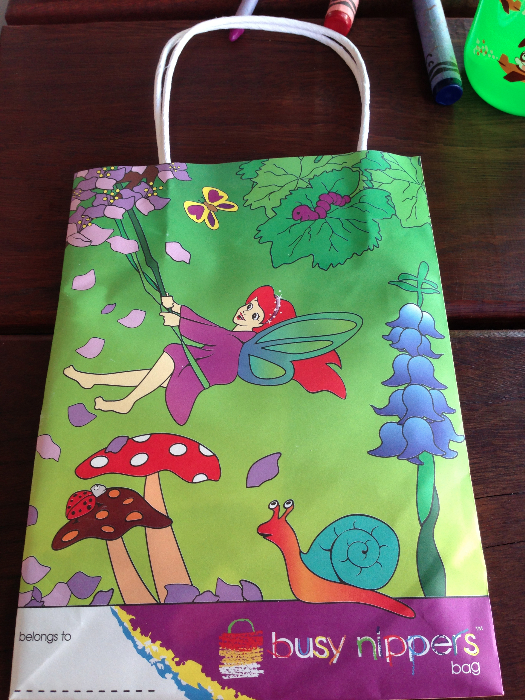 Last bite: If you're for a kid-friendly place for brunch and are bumping about the far Eastern suburbs, visit the Clubhouse . You and your children will leave happy.
Highchairs: Yes.
Stroller storage: Yes.
Easy access: Yes.
Change tables: Yes.
Kids' menu: No, but kids won't starve
Clubhouse 
789 Botany Rd, Rosebery NSW 2018
Phone: (02) 9669 2828
Hours: Mon-Sun 8am-late
Reservations
Get Directions