The rumour mill has been spinning with whispers that Nan's Place, a new café in Zetland, serves up food like your nan's but only (gasp) better and with a twist. Never one not to investigate a promising food rumour, Baby Lukas, my husband and I decided to check out Nan's this past Saturday.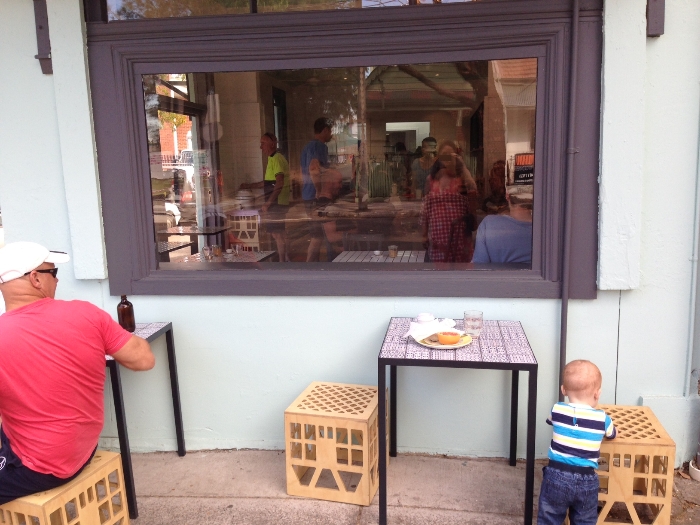 Expecting gaudy, lacy tablecloths on which comfort food like heavily buttered scrambled eggs are served, the first thing that strikes you as you walk up t0 the understated corner café, is a reminder that this is the inner-city: Nan-inspired it may be, but the décor is trendy with food offerings to match.
The interior is small, with a main circular table for communal eating. We decided to eat outside, next to a family enjoying what looked to be a dynamite breakfast.  Plus, we figured if Lukas started acting up, his noise would blend with the other kids'.
Looking at the menu, I was intrigued by the offerings and knew I had to try the Half Ruby Grapefruit, Coconut Sugar and Toasted Almonds ($6) with Brickfield's Sourdough Toast with Preserves ($5). Like any clever wife, I convinced my husband to order another dish I wanted to try: Poached Rock Chic Hen Eggs ($10) with Tuscan Kale, Green Garlic and Garden Herbs ($5).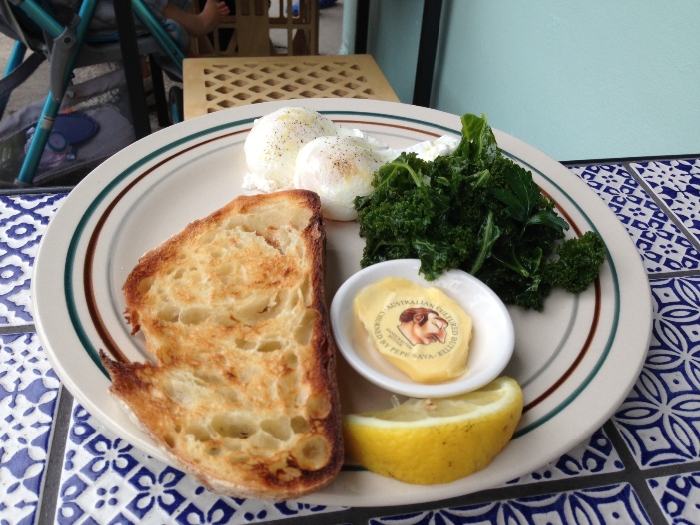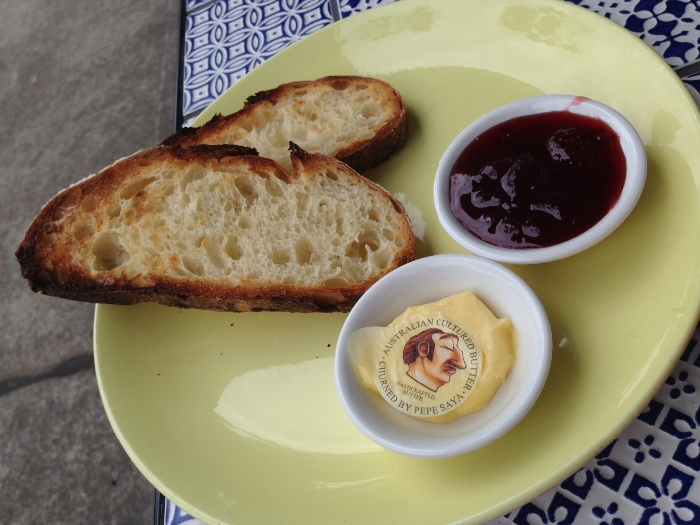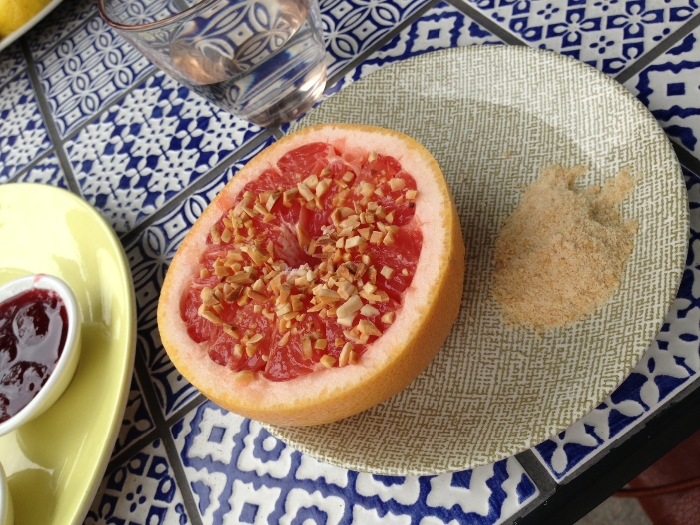 While we waited for our food, Baby Lukas made friends with the kids at the next table, as well as the dog tied to the post nearby. By making friends I mean stealing their toys, attempted food theft and pulling the poor dog's tail. The staff weren't phased by weaving between children to deliver breakfasts to patrons, which was nice to see, and were more than happy to interact with them in between orders.
Our food came, and I'm pleased to confirm the rumours were true: served on mismatched plates (just like at your grandma's!), the food was fantastic. The eggs were poached just right (runny but not liquid) and the strawberry jam had real chunks of berry. As for the coconut sugar on the grapefruit – well, let's just say there's no going back.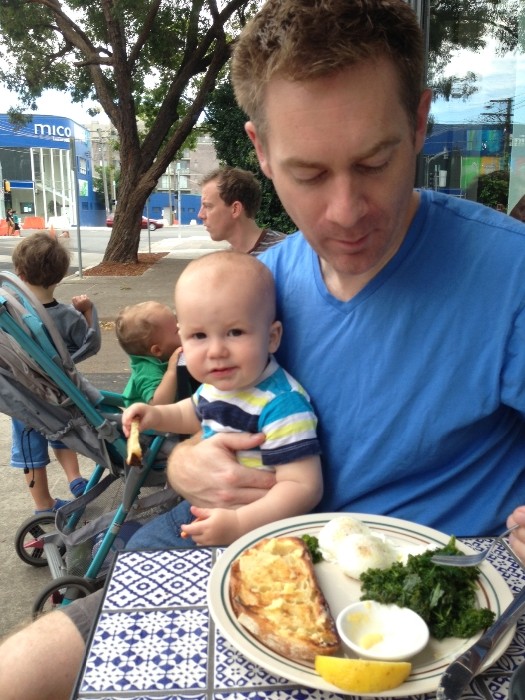 The one thing missing from making this a total coup was that there weren't any highchairs, which meant that we had to take turns eating. No big deal, as any seasoned parent knows, but worth considering if you can't do without one.
Last bite: if you're looking for a fabulous new kid-friendly café where the food is great and your kids are treated well, look no farther than Nan's Place.
Highchairs: No.
Stroller storage: Limited. If you don't need one, don't bring one.
Easy access: Yes.
Change tables: No.
Kids' menu: No, but kids won't starve.
Nan's Place
2a Portman Street, Zetland
Phone: (02) 8084 0731
Prices: $$
Hours: Tues-Fri 6:30am-3:30pm and Sat 8am-3pm
Get Directions