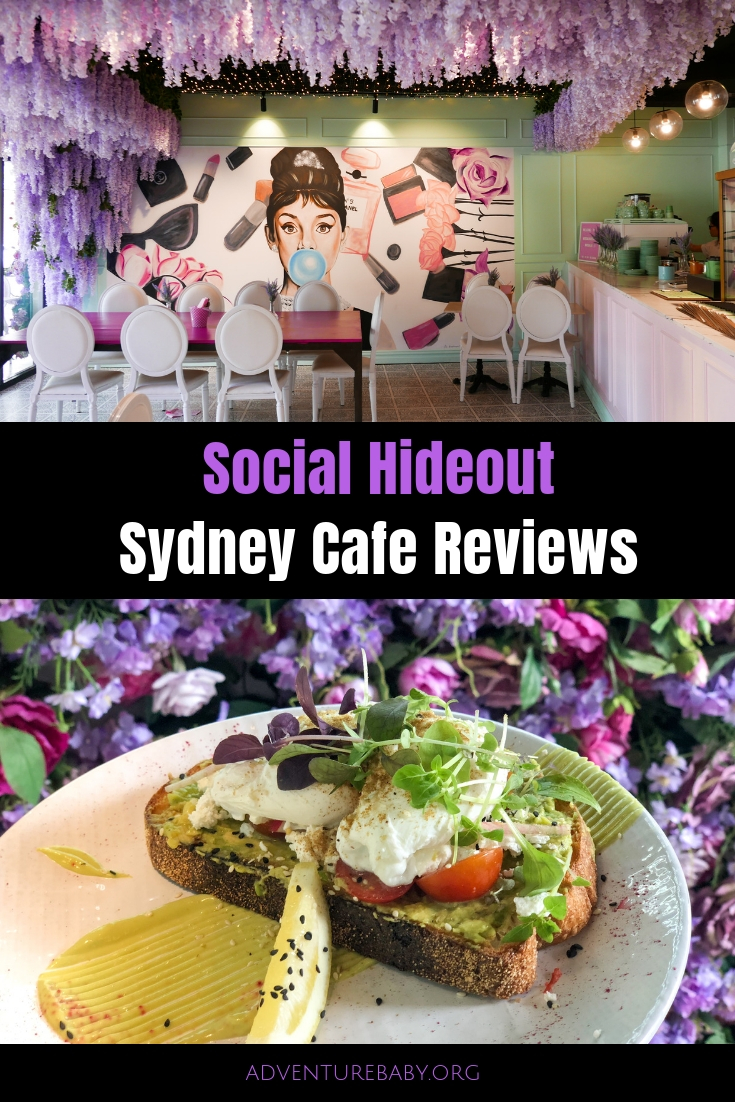 Could this be Sydney's most Instagrammable cafe? Social Hideout, located in Waterloo and Parramatta, delights the eyes and senses with its floral decor and beautifully designed dishes.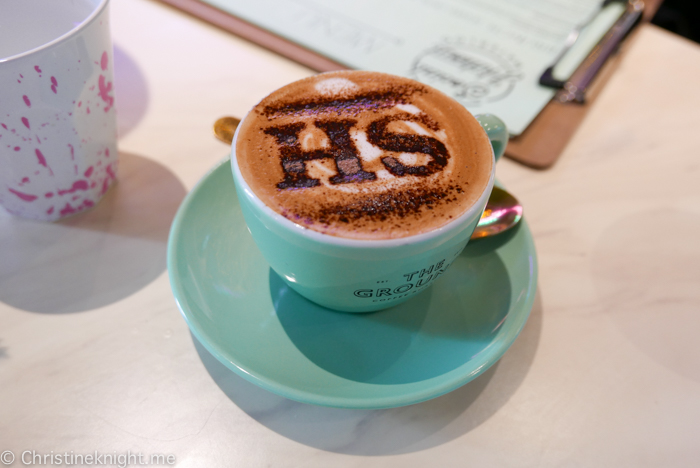 We visited the Waterloo cafe on a busy weekend around 11am. The cafe is a decent size with jam-packed indoor and outdoor seating. The indoor seating is where you want to be to take the pretty shots of yourself and your food (if that's your thing!).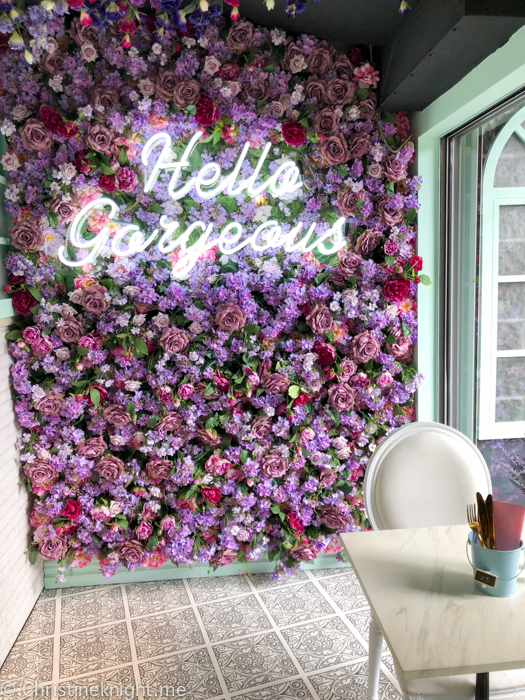 Outside the cafe is a set up with a pretty wall and bike in front of it for taking photos, as well as plenty of table where you can sit with your dog if you want to bring it along. There is even a pet menu for Fido.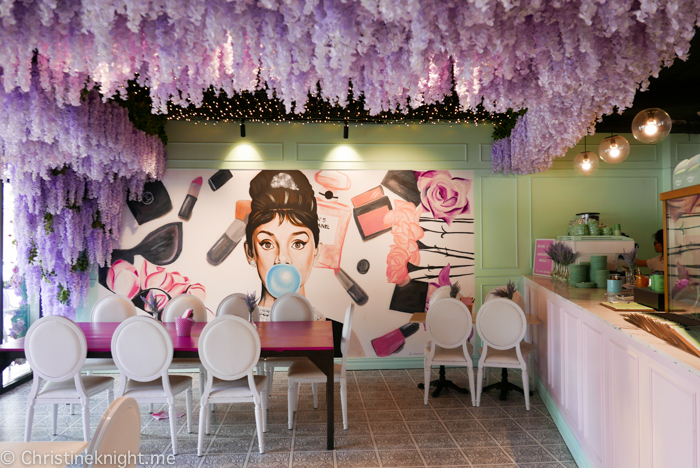 Inside is where the real magic happens, however. The cafes is decked out with 17,000 flowers, neon lights and a gorgeous Audrey Hepburn wall.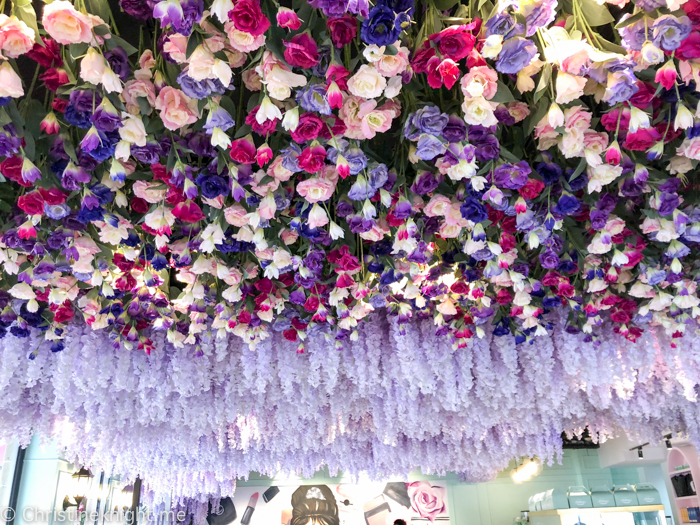 The menu is small but designed to bring the "wow" factor. We ordered the Avocado Smash (poached eggs, cherry truss tomatoes, danish feta, dukkah, basil, sourdough, $16.90), the Mafia Hot Chocolate and Red Velvet Eggs Benedict.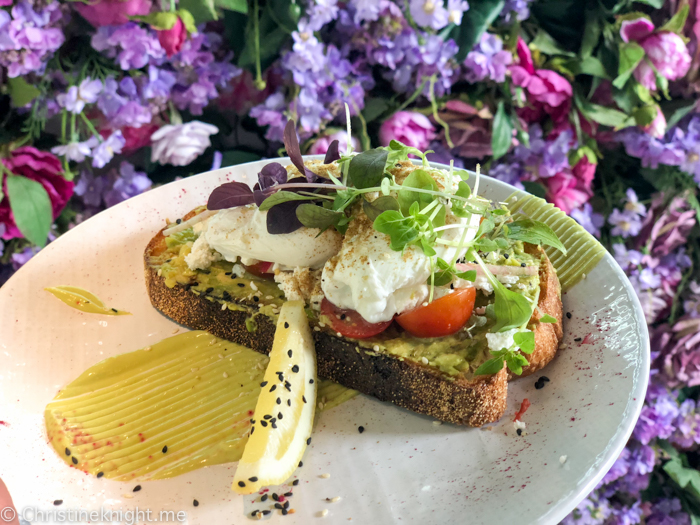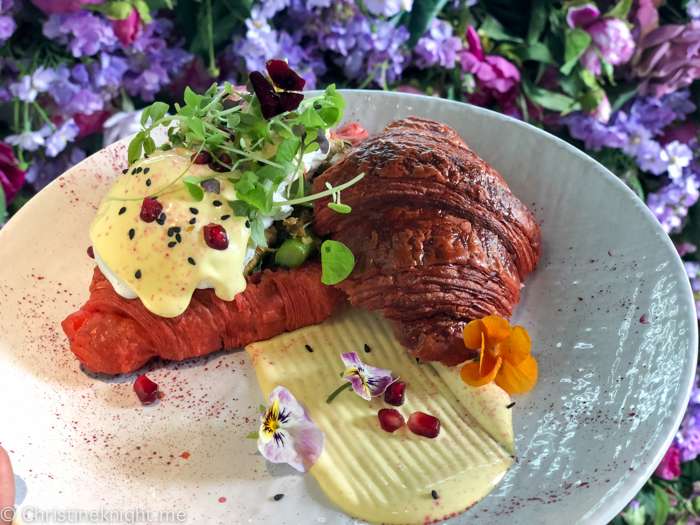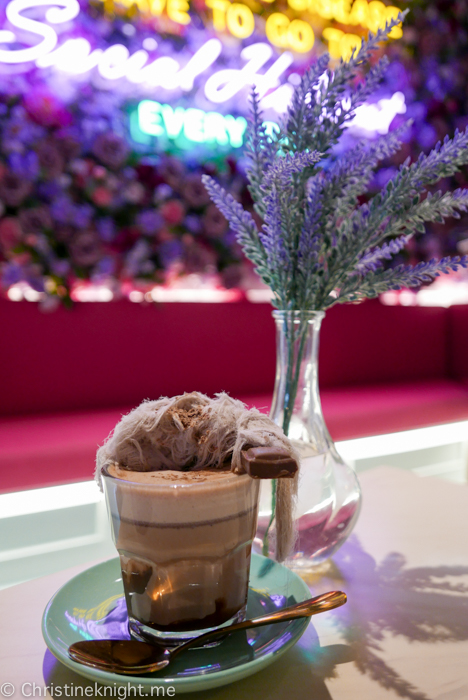 If you order The Green Frenchy, staff come to your table with a blow torch and caramelize the banana at your table.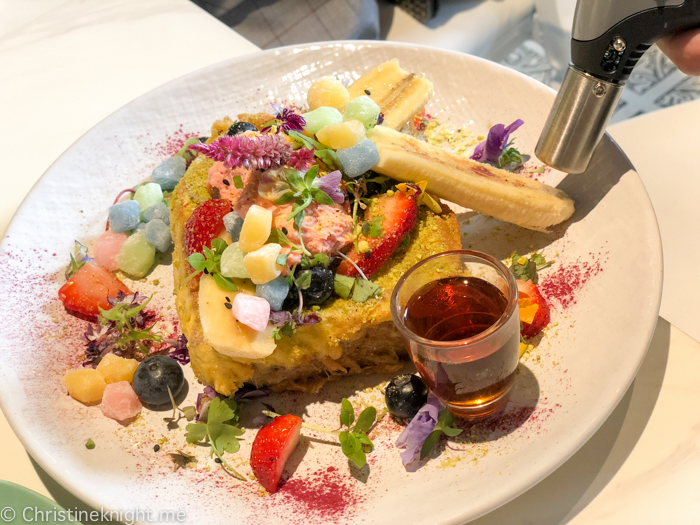 The colourful lattes are stunning, and the milkshake that comes in a bathtub is so cute.
My only negative about the cafe is how unfriendly it is for families. There's no kids' menu and while there are some ides they can order from on the breakfast menu, there is nothing on the lunch menu that kids can eat – the lunch menu is served from 11:30am onwards at Waterloo, while Parramatta has all-day breakfast.
We asked for a piece of toast and a side of avocado for Cheese fifteen minutes before the changeover of menu and had the staff come back to us a minute after changeover to say they couldn't do it as it was now the lunch menu being served. When I explained that we had ordered it before the changeover time and there was nothing else my daughter could eat on the lunch menu, the staff member shrugged and said, "Yes it's a real problem, we have nothing to serve kids, parents are always asking for a kids' menu", and that was it.
Since there is a dog menu, I'm not sure why there can't be a kids' menu too, particularly when there is a demand from their customers for it?
Social Hideout Waterloo
Shop 4/5/25-33 Allen St, Waterloo
Hours: Mon-Fri 7am-3:30pm, Sat & Sun 8am-3:30pm.
Social Hideout Parramatta
2a/20 Victoria Rd, Parramatta
Hours: Mon-Fri 6am-3pm, Sat & Sun 7:30am-3pm
socialhideout.com.au