The toys hit the road in "Toy Story 4" alongside friends—new and old—foes and, of course, Forky.
So what's happened since we last saw the Toy Story gang?
Woody (voice of Tom Hanks) has always been confident about his place in the world, and that his priority is taking care of his kid, whether that's Andy or Bonnie. So when Bonnie's beloved new craft-project-turned-toy, Forky (voice of Tony Hale), declares himself as "trash" and not a toy, Woody takes it upon himself to show Forky why he should embrace being a toy. But when Bonnie takes the whole gang on her family's road trip excursion, Woody ends up on an unexpected detour that includes a reunion with his long-lost friend Bo Peep (voice of Annie Potts). After years of being on her own, Bo's adventurous spirit and life on the road belie her delicate porcelain exterior. As Woody and Bo realize they're worlds apart when it comes to life as a toy, they soon come to find that's the least of their worries.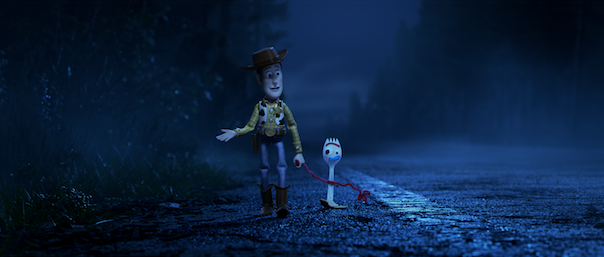 I'm excited to see some new faces in the latest Toy Story movie, including Gabby Gabby, a talking pull-string doll from the 1950s with a manufacturing defect in her voice box that has left her sounding somewhat interesting. Gabby Gabby is voiced by Christina Hendricks.
Duke Caboom is another new character, a 1970s toy based on Canada's greatest stuntman who rides a Caboom stunt-cycle but who is never able to do the awesome stunts advertised in his own toy commercial. Duke Caboom is voiced by Keanu Reeves.
Directed by Josh Cooley, and produced by Jonas Rivera and Mark Nielsen, Disney·Pixar's "Toy Story 4" ventures to cinemas on June 20, 2019.
Voice Cast: Tom Hanks, Tim Allen, Annie Potts, Tony Hale, Keegan-Michael Key, Maddie McGraw, Christina Hendricks, Jordan Peele, Keanu Reeves, Ally Maki, Jay Hernandez, Lori Alan, Joan Cusack, Bonnie Hunt, Kristen Schaal, Emily Davis, Wallace Shawn, John Ratzenberger, Blake Clark, June Squibb, Carl Weathers, Lila Sage, Don Rickles, Jeff Garlin, Maliah Bargas-Good, Jack McGraw, Juliana Hansen, Estelle Harris
Director: Josh Cooley
Producers: Jonas Rivera, Mark Nielsen
SEE BEHIND-THE-SCENES IMAGES FROM TOY STORY 4 AT VIVID SYDNEY
FRIDAY MAY 24 – SATURDAY JUNE 15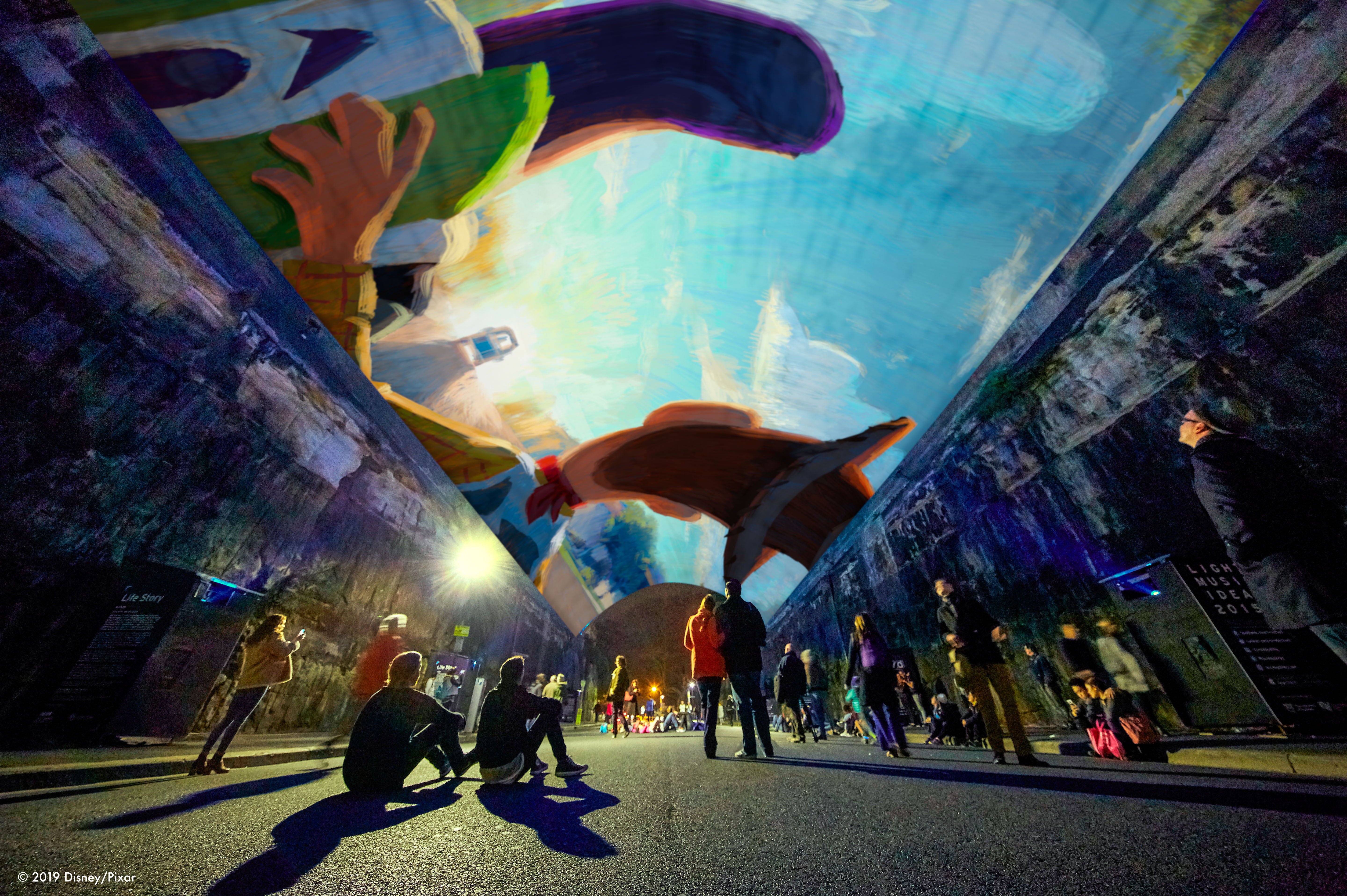 For the first time, Pixar Animation Studios proudly partner with Vivid to transform Sydney's iconic Argyle Cut tunnel with a montage of memorable Pixar moments and characters – Pixar 30 Years of Art & Animation.
This special project designed specifically for Vivid Sydney, takes audiences on a visual journey through Pixar Animation Studios' creative process – showing visitors stunning projections of images from the early stages of a film's development to the finished product. "Pixar: 30 Years of Art & Animation" showcases the beauty, emotion and evocative appeal of Pixar's films and the art of animation as a whole. Finally, visitors will get a behind-the-scenes sneak-peek at images from the upcoming Toy Story 4, which hits cinemas June 20, 2019.
Images courtesy of Disney.