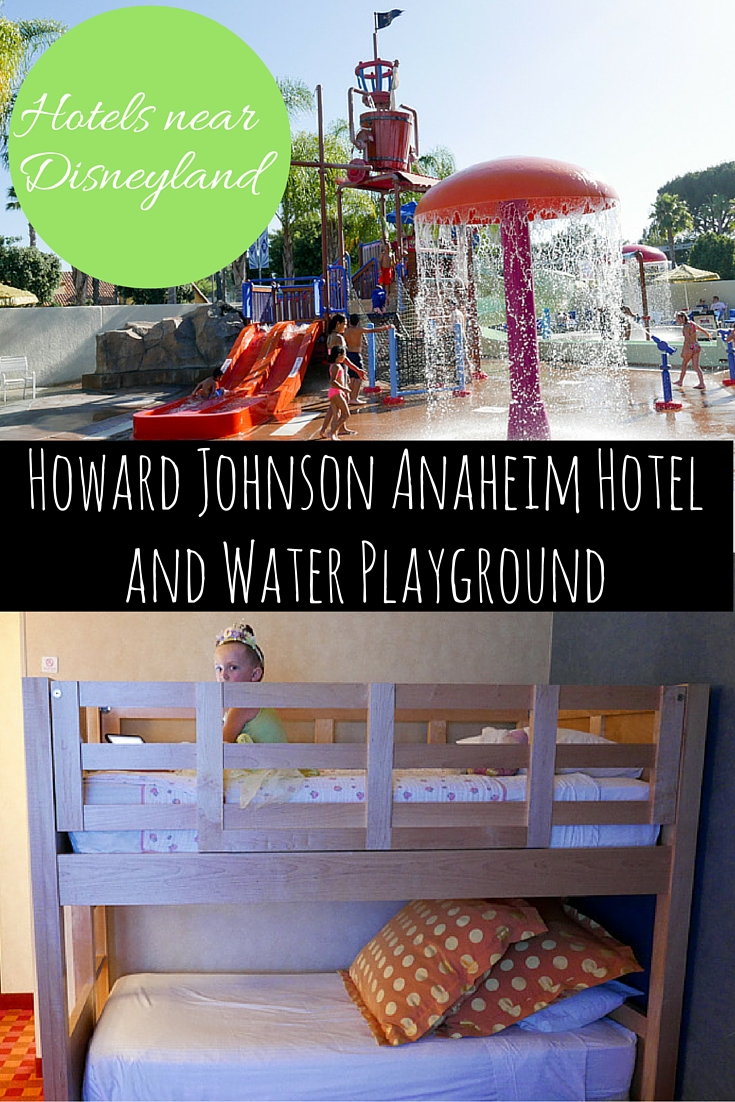 Choosing a hotel when visiting Disneyland is a big decision. To make the most out of an expensive visit to the theme park, I like to stay as close to the park entrance as possible.
My ideal location is somewhere I can wake up as late as possible, get the kid out of bed at the last minute and walk 500 metres or less across the road to the entrance to Disneyland, arriving well before the gates actually open.
The best time to visit Disneyland is first thing in the morning, as soon as the gates open and before the crowds descend, so it makes sense that the best place to stay is as close to the parks as possible and minimise your time travelling to and from the parks.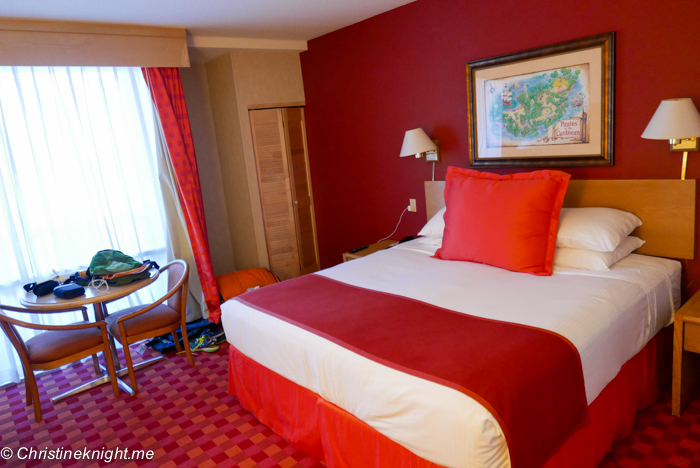 We decided to stay at the The Howard Johnson Anaheim Hotel and Water Playground on this trip. The hotel is extremely close to Disneyland – it's actually closer to the park than two of Disney's own hotels. On the Howard Johnson website it states that the hotel is an eight-minute walk away – I'm a fast walker though and I'm pretty sure I did it in five minutes or under. Fantastic location at a fraction of the cost of staying at a Disney resort.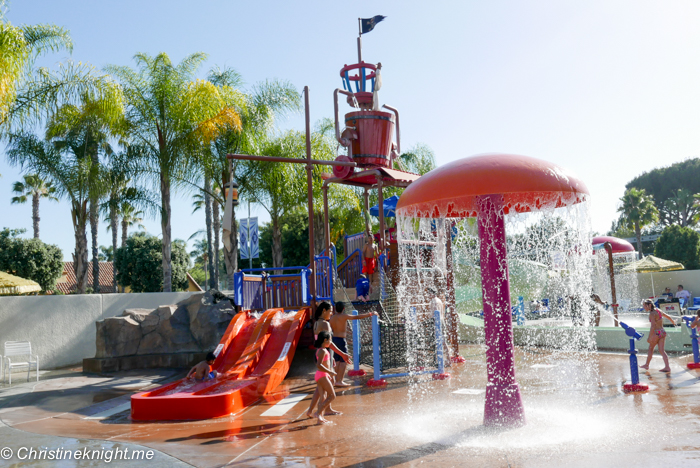 The Howard Johnson is renowned for their water playground. It's a huge, pirate-themed water area that includes a 30-foot pirate ship with slides, water cannons, fountains and toddler wading pool, plus a 15-person hot tub and a garden pool.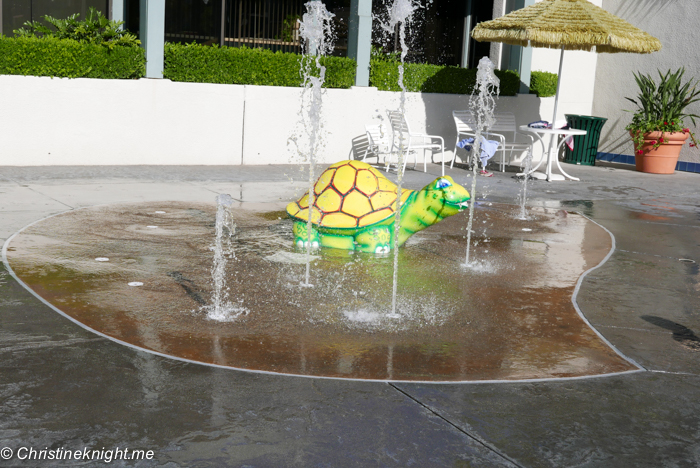 Having such amazing pool facilities is great for visiting the parks for an extended period. It's a good idea to leave the parks around midday when it gets busy and hot, return to the hotel for a rest and a swim, then return to the parks before the parades and fireworks – I find that this strategy really makes the stay that much more of a holiday than just a theme park visit.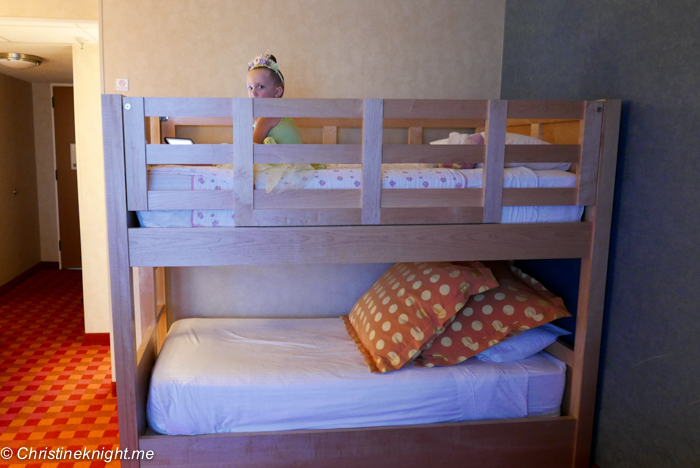 The rooms at the Howard Johnson are another reason to stay at the hotel. They are huge! Bigger than any other hotel we have ever stayed at now I think about it. We had two bedrooms with a king bed in one and bunk beds plus a fold out sofa in the other, plus two bathrooms. Yes, you could actually fit a family of five grown people in this single hotel room.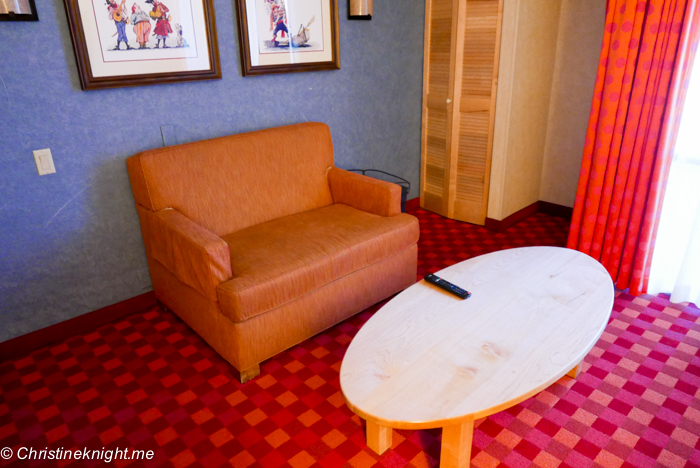 There was room for our mountains of luggage we collected along the way, which we had tripped over in every other hotel room. The added space just made us feel that much more relaxed as we had some real space finally to spread out.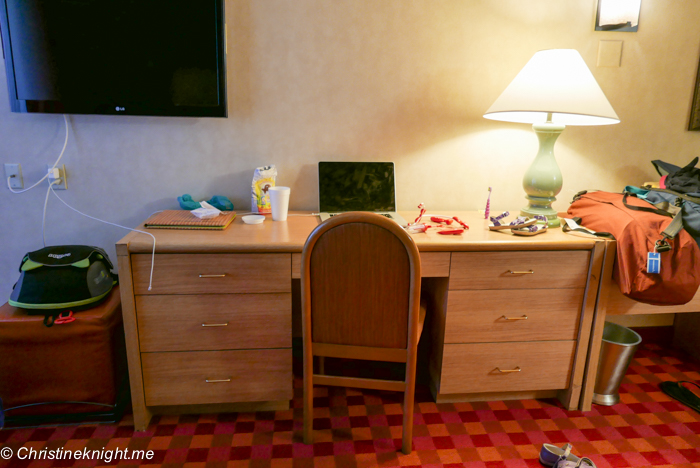 The Howard Johnson also features free WiFi, free parking and a free laptop-sized safe. We had a microwave, fridge and tea and coffee making facilities in the room, plus the Main Street Market downstairs next to the hotel lobby where we picked up a basic breakfast every morning as we walked to Disneyland.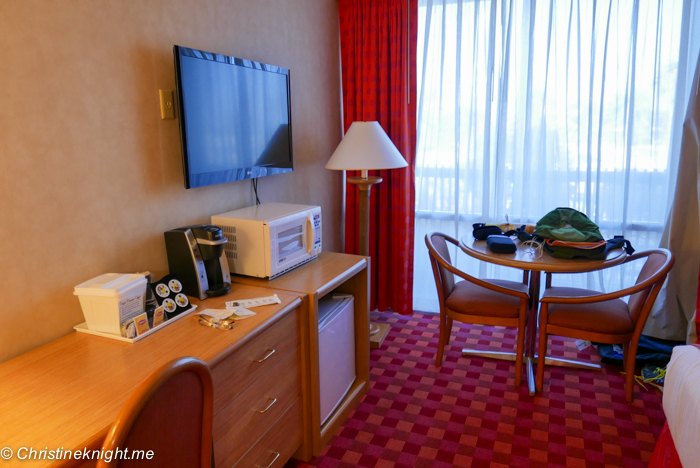 One of the problems we always face with visiting Anaheim is finding decent places to eat dinner – there is a lot of fast food, but that's about it. We were so happy to discover a really nice restaurant a few steps from the hotel, Mimi's Café Anaheim Restaurant and Bar, that offered affordable breakfast, lunch and dinner, including a decent kids' menu.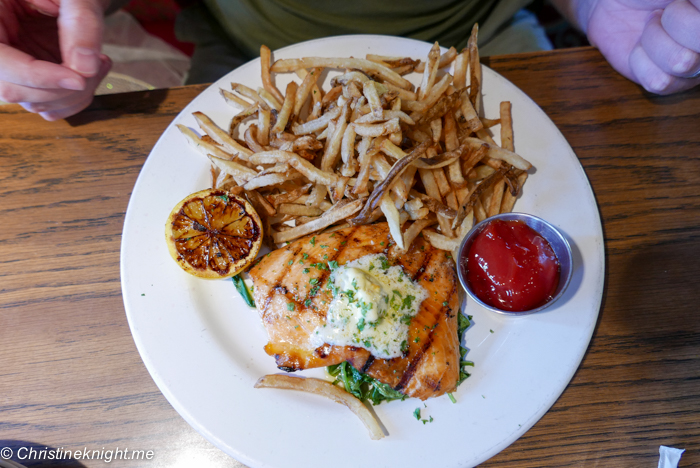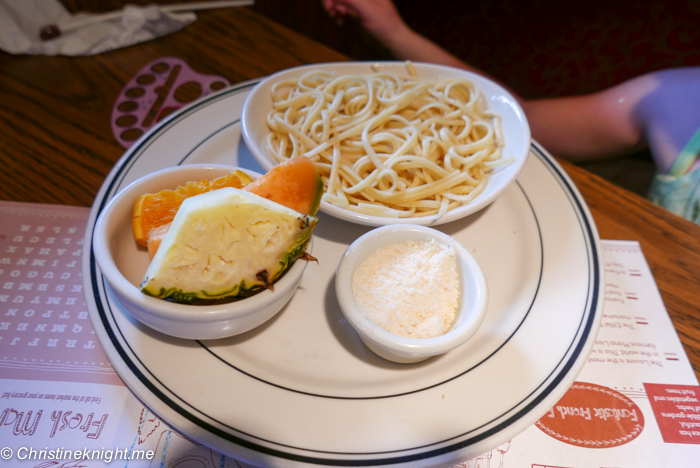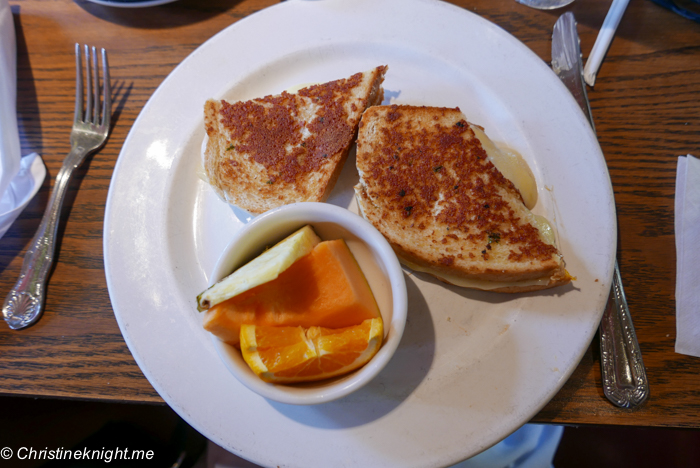 We highly enjoyed our stay at the Howard Johnson Hotel and Water Playground in Anaheim and will absolutely stay here again when we visit Disneyland.
Howard Johnson Anaheim Hotel and Water Playground
1380 S Harbor Blvd, Anaheim, CA 92802