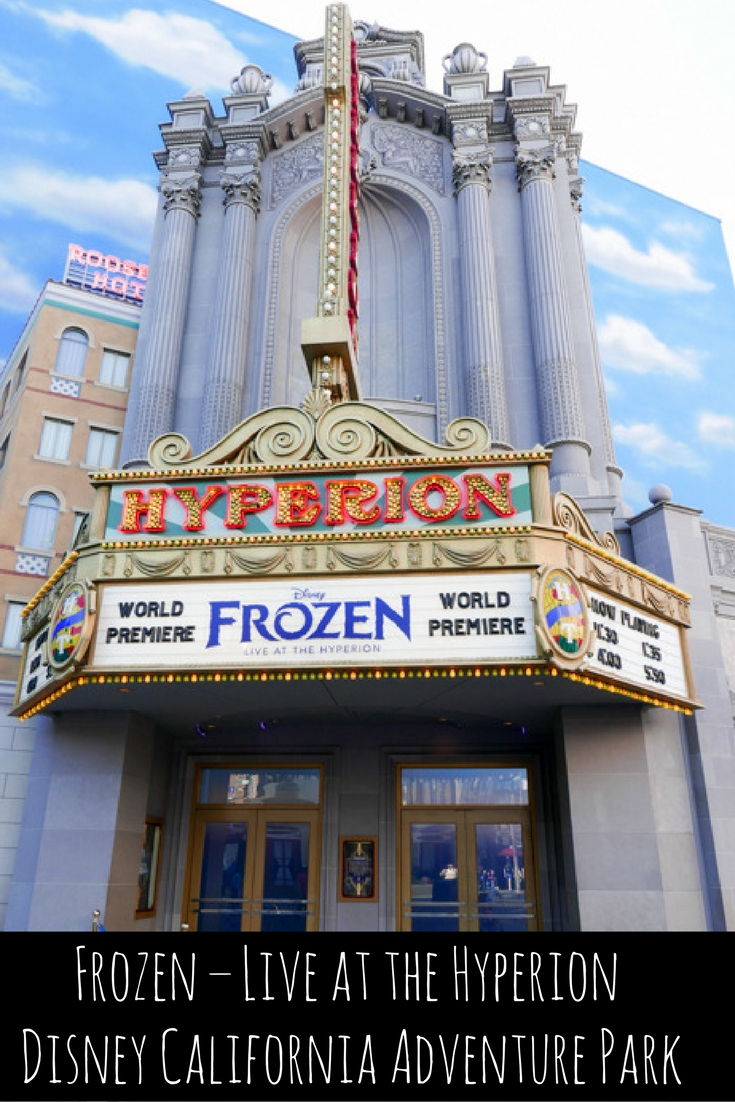 The hot ticket at Disney California Adventure Park this year is the brand new stage show, Frozen – Live at the Hyperion.
The show is exactly what you would imagine it to be: a very closely followed adaptation of the movie Frozen, performed live on stage by excellent performers on some seriously stunning staging.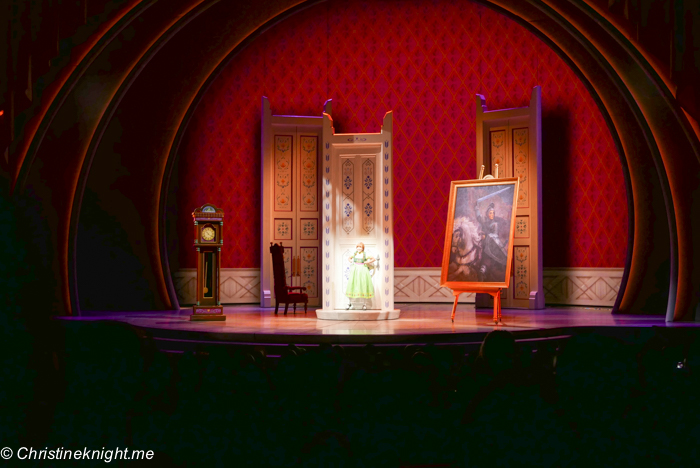 The show is one hour in duration (the movie is 1 hr 49 minutes) and as a result there are small cuts in places – a few minor characters are either missing or have their parts shortened significantly, but the changes I noticed the most were to take away anything remotely "scary".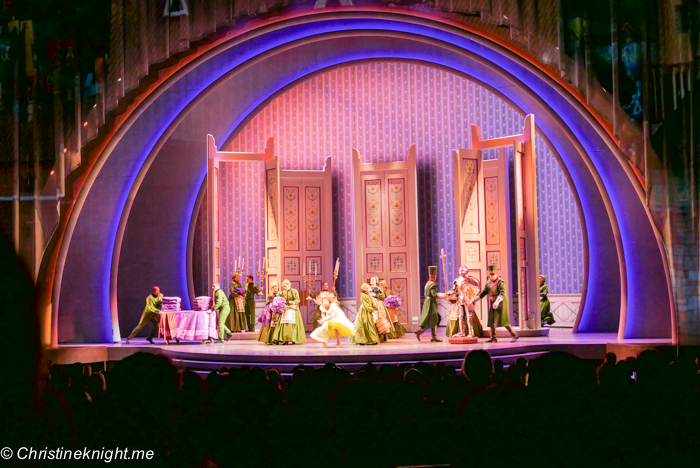 As a result, the show is billed as "suitable for all ages" – and I have to agree, it was extremely mild and even my scaredy cat Cheese who refuses to see the movie at the moment because she deems it "too scary", didn't find a single moment of the show anything other than thoroughly entertaining.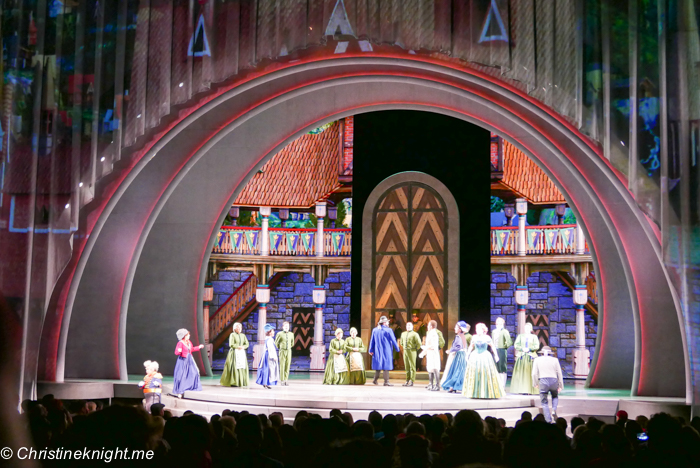 As per all of Disney's productions, Frozen – Live At The Hyperion is of the highest standard. I was particularly impressed with their Elsa, considering the difficulty of the song Let It Go, (which she nailed, by the way).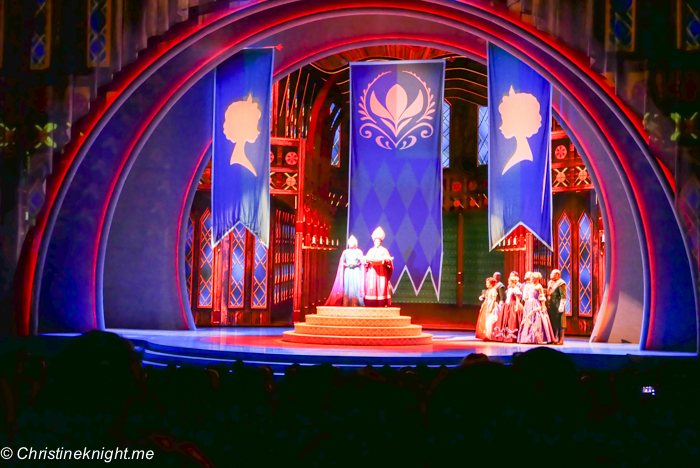 The set design for the show is incredibly impressive, particularly the scenes from the sisters' childhood, where the props are made larger than usual to make the "child" Anna and Elsa really look small, even though they are played by adults.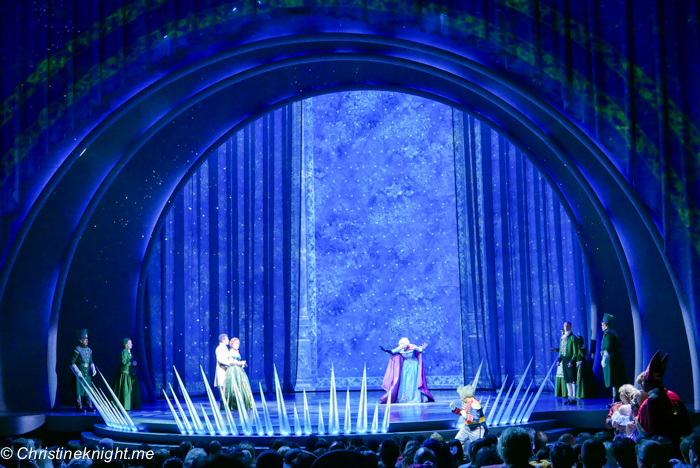 Even with the show significantly shortened from the original movie, it seemed a perfect length, with all the major songs and moments covered beautifully. It was also a great length for all of the small children in the audience, who were happily belting out the lyrics to each number and wiggling joyfully throughout the show.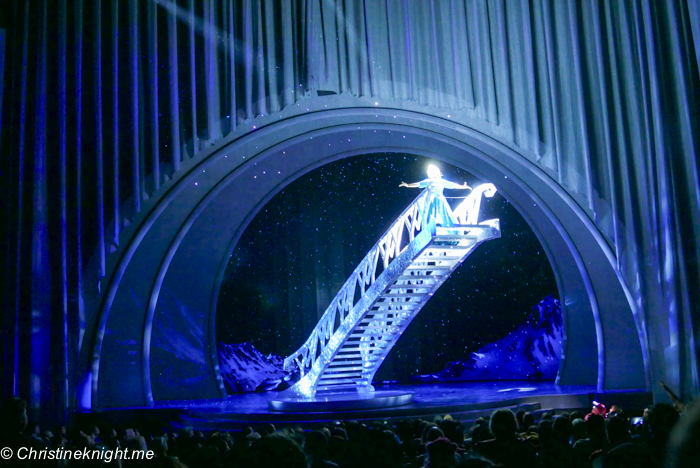 Tips on how to see the show:
When we went the show was new and popular and tickets were available through the Disney FASTPASS Service. As of September 2017, FASTPASS is no longer available for the show.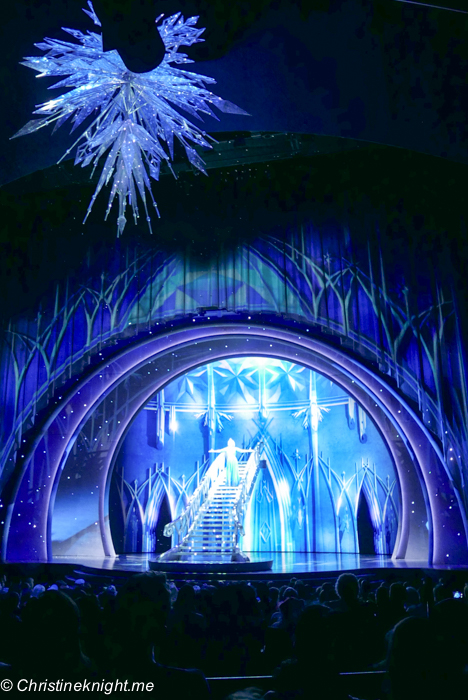 Line up for the show at least 30 mins before the show begins, earlier on really busy days.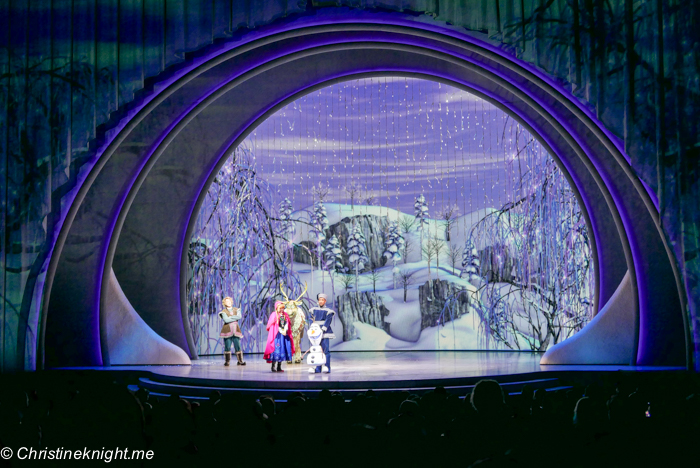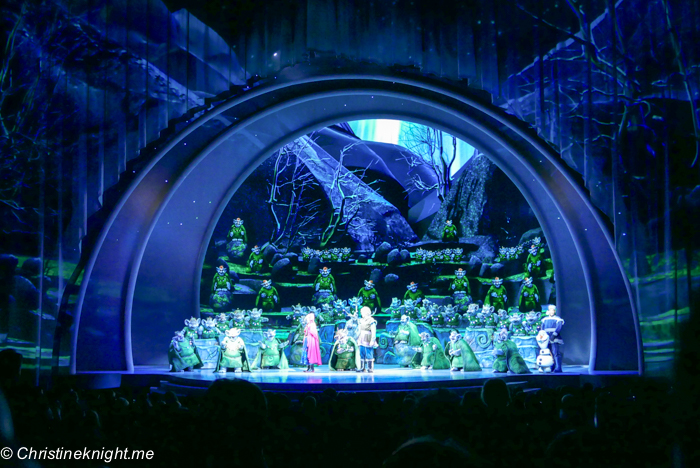 If you have a stroller with you, be very aware of where it is parked when you go into the show. Our stroller was taken from us and parked by a Disney cast member and we didn't see where it was taken. As a result, at the end of the show it took us a very long time to search for our stroller among a sea of about a hundred or so.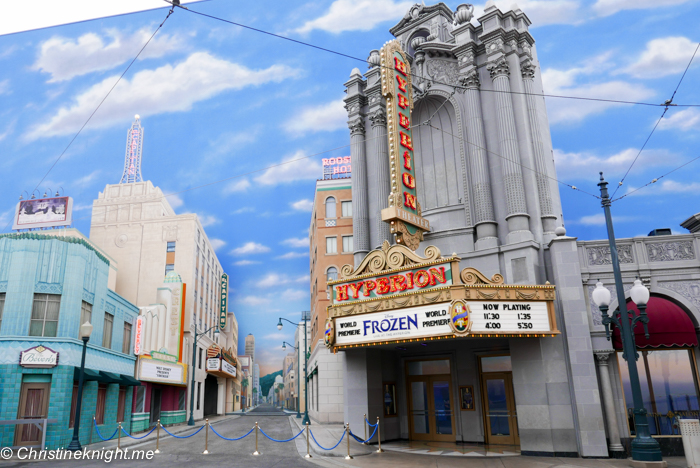 Get more information on Frozen – Live At The Hyperion and the latest show times here.