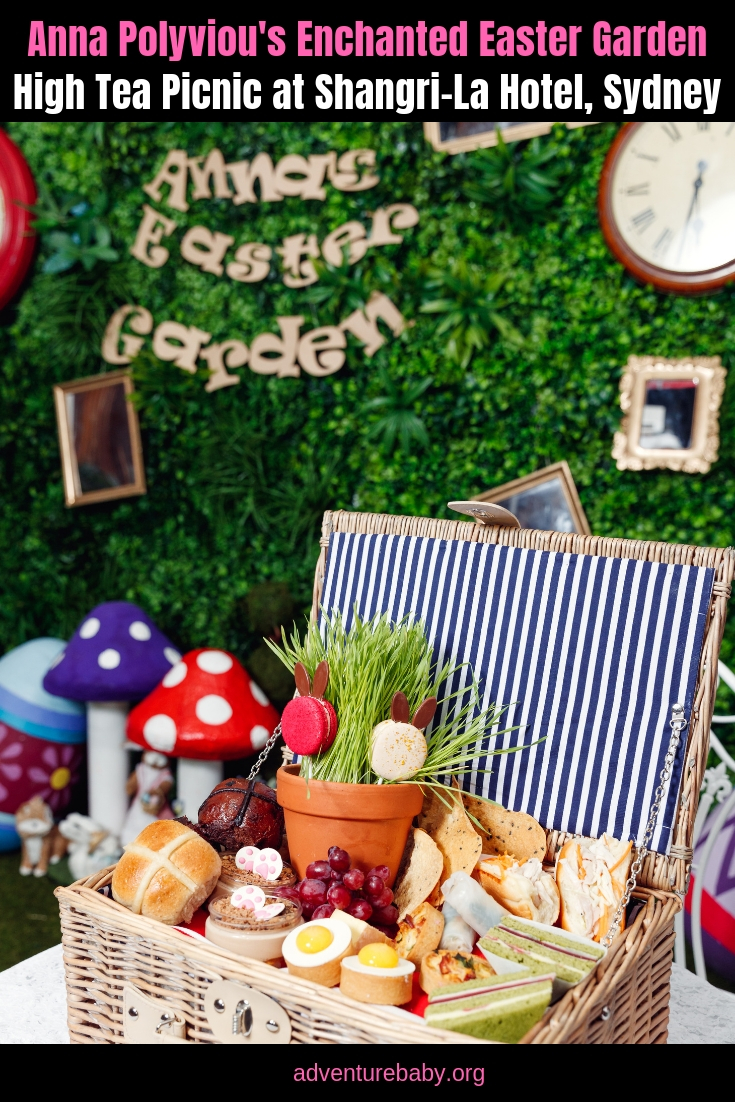 Anna Polyviou's Enchanted Easter Garden High Tea Picnic at Shangri-La Hotel, Sydney
Fall down the rabbit hole with Anna Polyviou at her enchanted Easter Garden with a delightful High Tea Picnic at Shangri-La Hotel, Sydney, from 30 March to 29 April, 2019.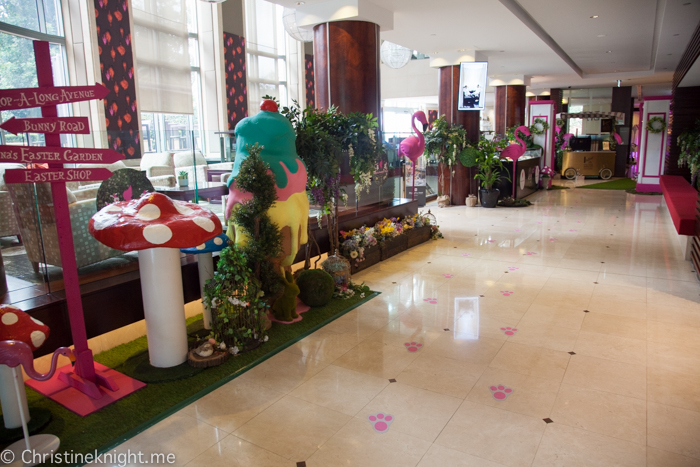 The pop-up garden is a fantastical world of colour with delightful treats to match, created by our fave pastry chef, the Punk Princess of Pastry, Anna Polyviou.
Follow the bunny feet in the lobby and hop on down to the Easter garden to enjoy the immersive experience. There's a mini maze with flamingoes straight out of Alice in Wonderland, giant mushrooms, towering and tiny bunny rabbits, mad hatter clocks and white tables and chairs set up for "al fresco" dining.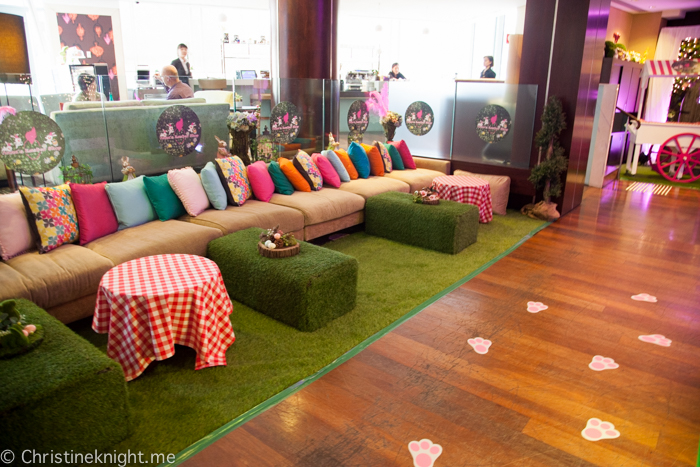 Tiny details are set amongst the garden for those who look carefully. A little sheep, a fox, Easter eggs in abundance. It's an absolute delight to dine in such a whimsical setting, with amazing attention to detail.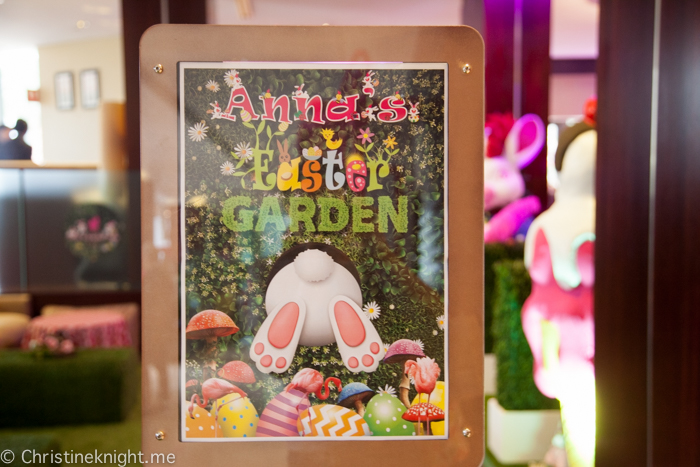 The Easter High Tea Picnic is something special. It comes in a hamper and includes a decadent menu which features:
"Club Cake"
Matcha sponge, vanilla chantilly, strawberry gel
"Lemon Meringue Pie Macaron"
Lemon zest, meringue pie, macaron
"Cracked Egg"
Mandarin POP, mascarpone creme, mango compote
"Chocolate Pot"
Roasted milk chocolate, hot cross bun crumbs, banana jam
"Quiche"
Flaky pastry, bacon, onion, egg mixture (our vegetarian version contained only onion)
"Roast Chicken Roll"
Roast chicken, mixed herb stuffing, milk bun, coleslaw (our vegetarian version contained only coleslaw)
"Rice Paper"
Vegetable, tofu, rice noodles
"Cheese & Crackers"
Blackall Woombye cheese, quince paste, flat bread
"Hot Cross Buns"
Hazelnut spread, salted butter
"Mrs Whippy"
Milk whippy, waffle cone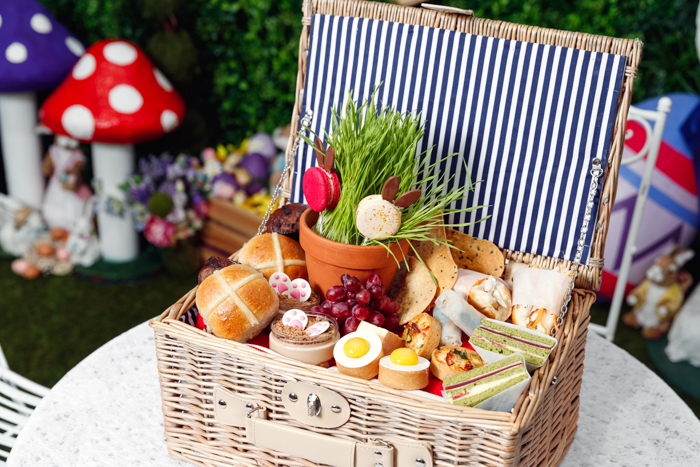 The menu is the same for adults and kids, with a discounted price for ages 0-11. I would say it's an adventures menu for little kids so would recommend it for those willing to try new things or older kids. I did really enjoy the unusual additions to a traditional high tea, such as the inclusion of cheese and crackers, the matcha Club Cake, hot cross buns and milk whippy.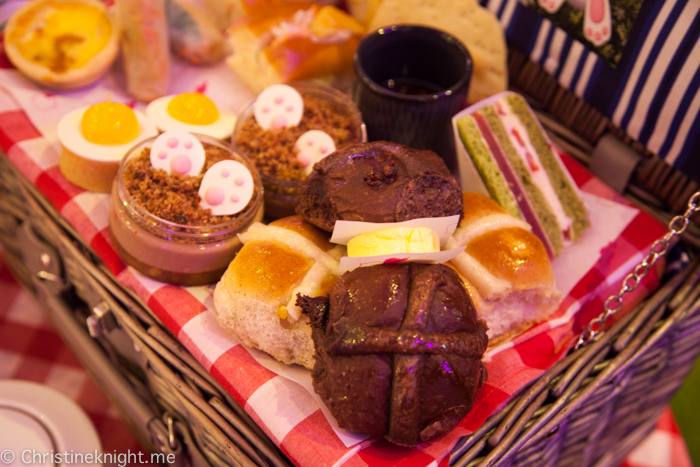 Cheese's favourite items were the matcha cake (she ate both pieces), mandarin pop on the "Cracked Egg" and the "Mrs Whippy" which I thought tasted a bit like Japanese milk soft serve, but with the consistency of ice cream. Really delicious!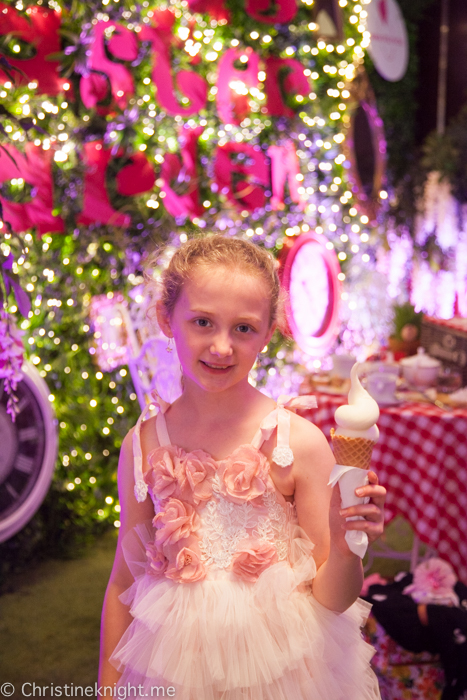 As always with the Shangri-La Hotel, everything in the basket was just delicious. Fresh, light, perfectly cooked. The hot cross buns were some of the best I've ever tasted and the macaron was not only adorable with cute bunny ears, served in a garden pot along with hidden Easter eggs, it was absolutely was heavenly and melted in my mouth.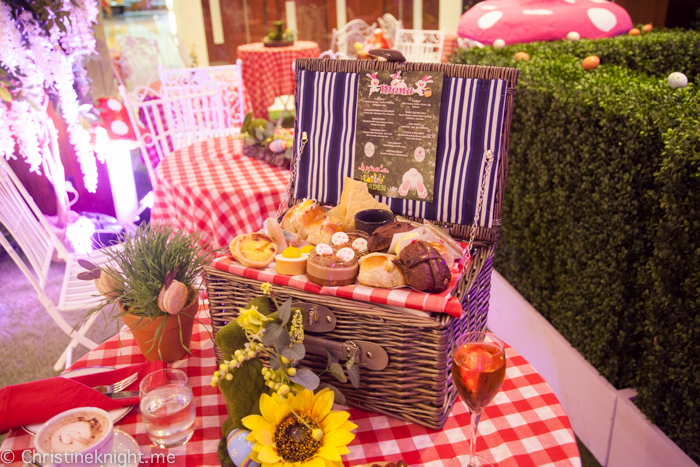 I thought the serving size was generous and left absolutely stuffed even though I didn't eat everything that came in the basket.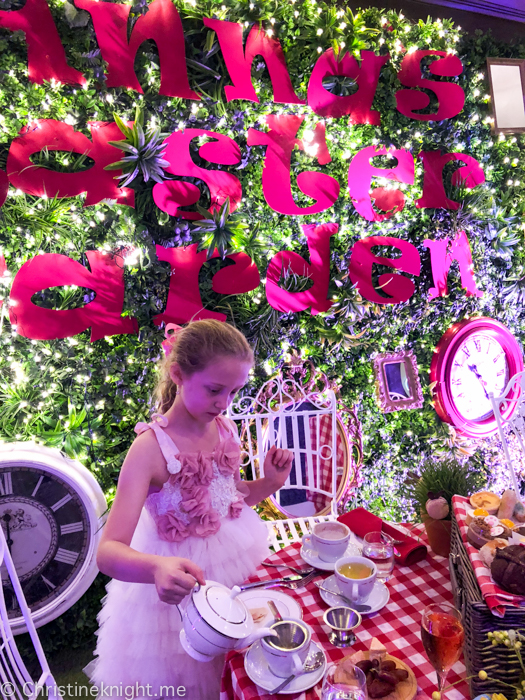 Also included is your choice of tea or coffee. We chose the chamomile flowers, which comes in a pop big enough for 2.5 cups of tea, and a hot chocolate for the little lady (two marshmallows! Score!).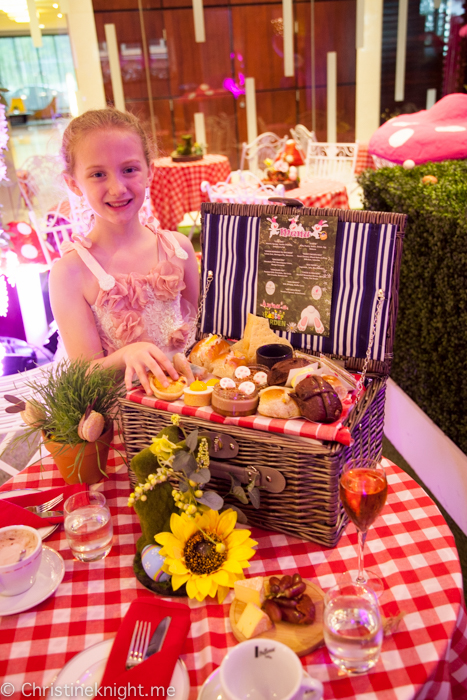 Add a Belvedere Spritz for $14, Chandon Rose for $14/glass or Chandon Spritz for $12/glass. You can also try the Popcorn Caramel Martini.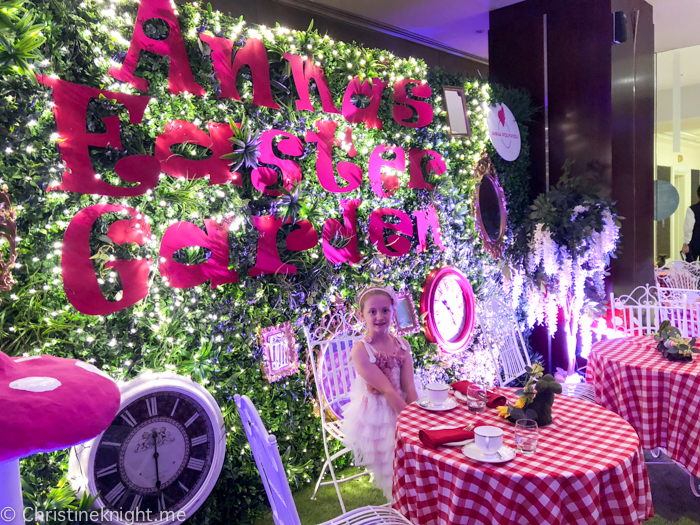 At night the garden caters to grown-ups with a cocktail picnic basket for two, and food including cured meats, Australian cheese, olives, fluffy quiche, and the fresh fruit (pictured below).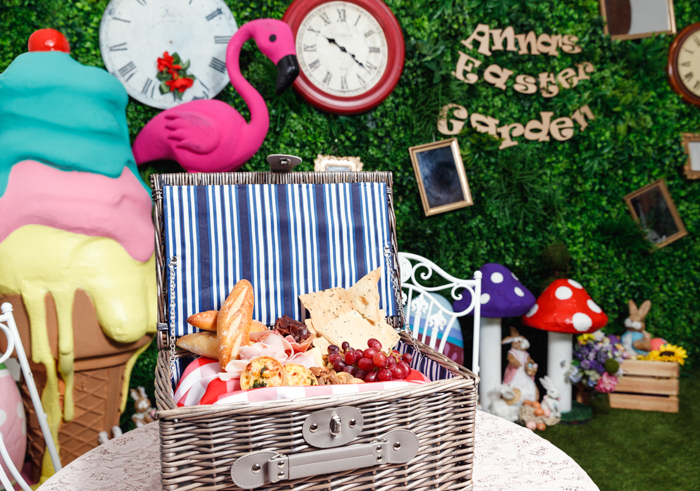 Anna's Easter Garden is open at the Lobby Lounge, Shangri-La Hotel, Sydney, 176 Cumberland Street, The Rocks, from 30 March to 29 April 2019.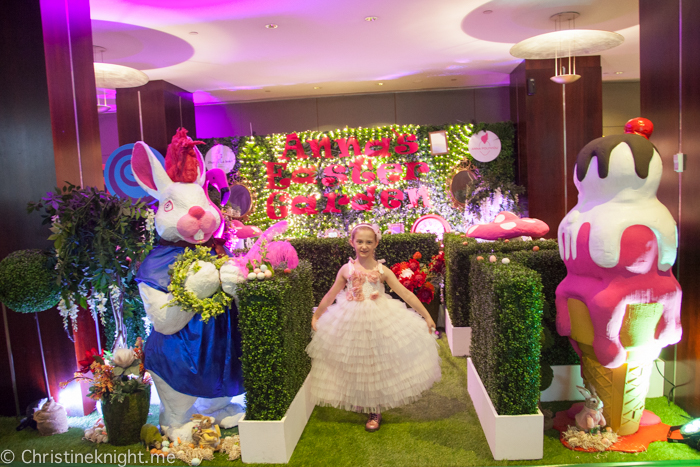 The Easter High Tea Picnic is available daily from 11am-12.45pm, 1pm-3pm, and 3.15pm-5pm, and is priced from $75 per person, and $55 per child (0-11 years).
The Cocktail Picnic Basket is available from 6pm-9pm, and is priced from $55 for two.
Sweet devotees can also enjoy an Easter Escape stay package including High Tea from $420 per night.
Easter Garden High Tea at the Lobby Lounge, Shangri-La Hotel
176 Cumberland Street,
The Rocks, Sydney, NSW 2000
Phone: (02) 9250 6000
Prices: $$$
Bookings are essential. Please call (61 2) 9250 6000 or email dine.slsn@shangri-la.com
Online: shangri-la.com/sydney/shangrila/offer-detail/dining/easter-garden-high-tea/
Get Directions
We were hosted for this magical high tea. All opinions are my own. Additional images courtesy of the Shangri-La Hotel.