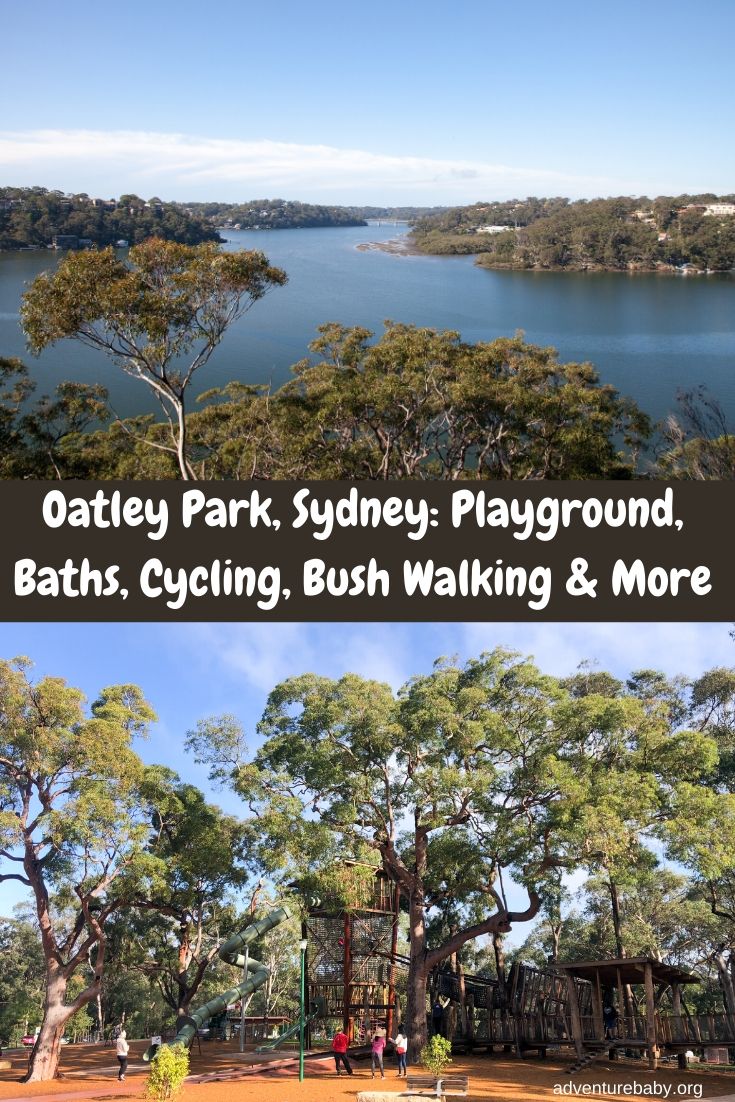 Oatley Park: Playground, Baths, Cycling Tracks & Picnic Facilities
Oatley Park is a 45-hectare bushland reserve on the northern side of the Georges River. It is bounded by the Georges River, Lime Kiln Bay, and Jew Fish Bay. Oatley Park features an inclusive adventure playground, a netted swimming bath, short, easy bush walking tracks, picnic areas and other free amenities for the local community to enjoy.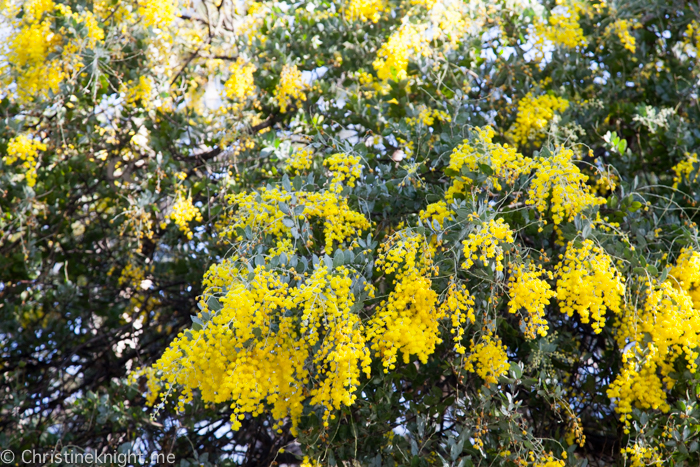 The park was created on the headland in 1887, and over the years has been upgraded to create a spot for locals to enjoy recreational sports, cycling, walking, swimming and playing.
Navigating Oatley Park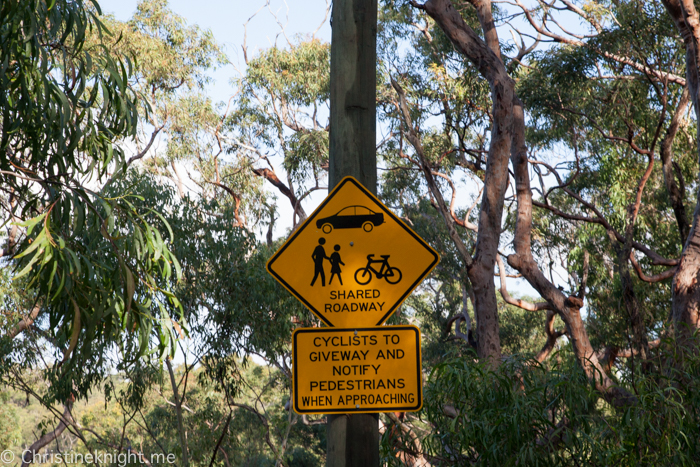 There is a one-way driving loop around the park that is shared by cars, cyclists and pedestrians. The maximum speed of the road is 20km/h. Free all-day car parking is available
Oatley Park Inclusive Adventure Playground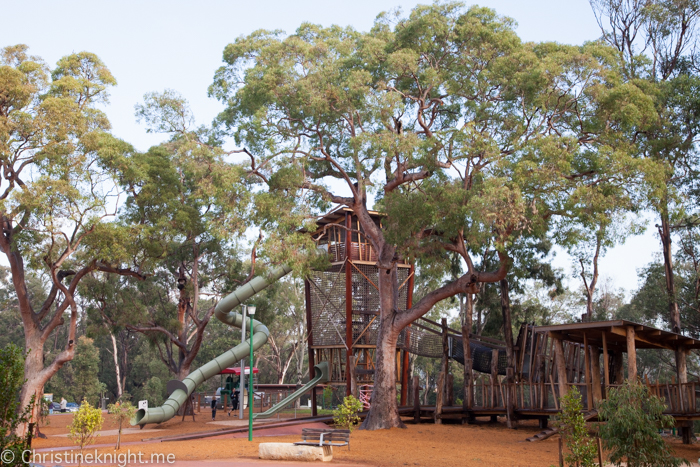 The Oatley Park Inclusive Adventure Playground is an adventure playground designed to blend into its bush setting, incorporating nature-based play elements and built with predominantly natural materials.
The Oatley Park Adventure playground design incorporates community feedback and ideas and follows the NSW Government's 'Everyone Can Play' inclusive play space guidelines to create accessible play elements for children of all abilities in over 80 per cent of the playground.
Read more about the Oatley Park Inclusive Adventure Playground.
Oatley Park Bird Life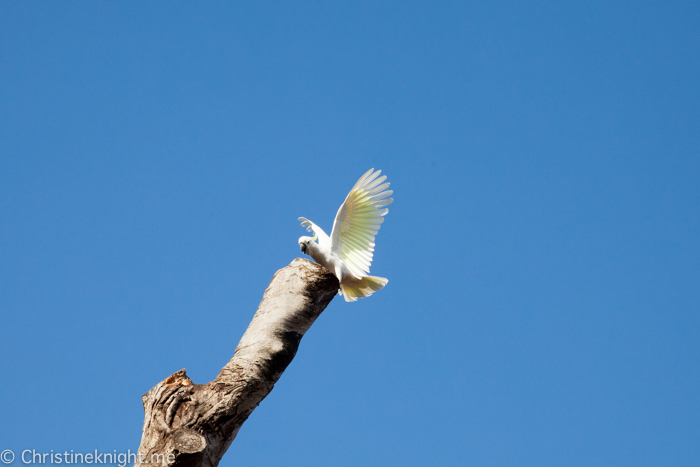 There have been 145 species of birds recorded in the bushland of Oatley Park, including its tidal mud flaps, mangroves and Lime Kiln wetlands. We spotted a huge amount of sulfur-crested cockatoos but keep your eyes peeled for the many other species that live in this sanctuary.
Websters and Hills Peak Lookouts
The lookouts are accessed by the road (you can pull your car over and hop out to take a look) and feature stunning views over Jew Fish Bay and Lime Kiln Bay.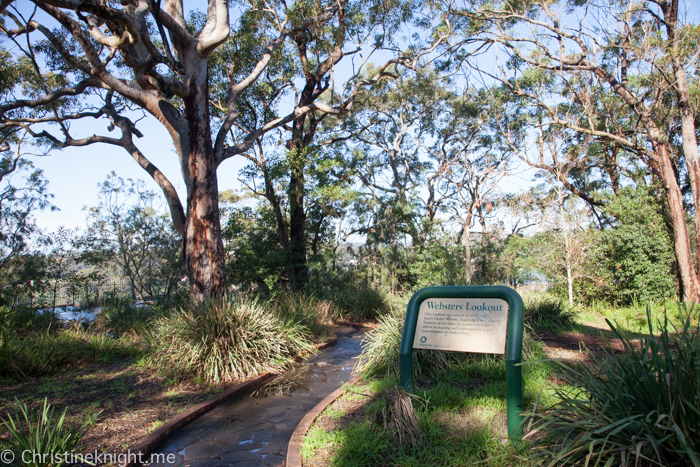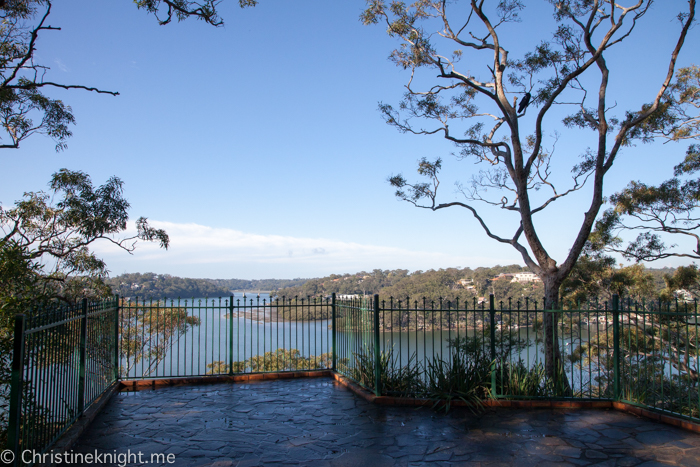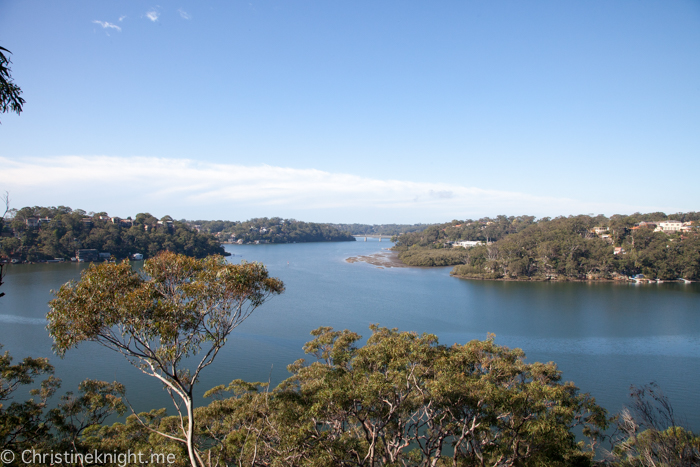 Oatley Castle
Oatley Castle is a surprising feature of Oatley Park. Built around 1935, the castle was created as a kind of "beach house" that would resemble an old British castle, give views over Oatley Bay and become an attraction for visitors to enjoy.
The castle is accessed by walking/cycling from the playground, or driving. There is a car park next to the base of the castle for easy access, and a ramp from the base of the castle to top for wheelchairs/strollers.
Oatley Castle has bbq facilities inside it and can be hired for events.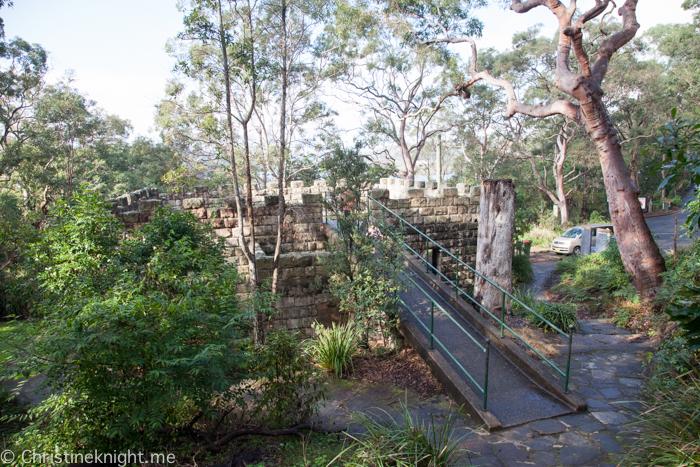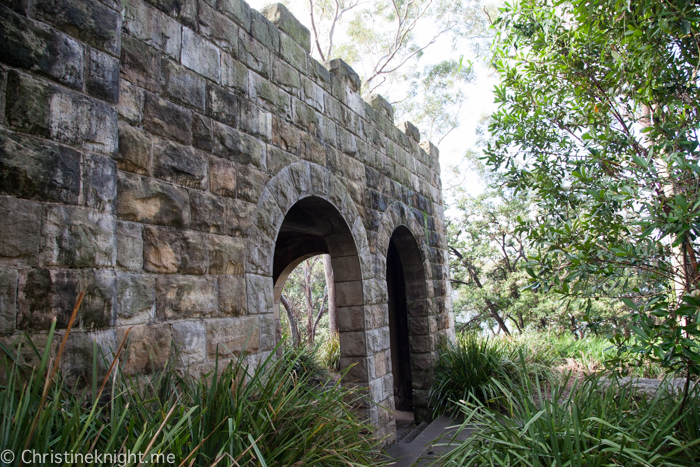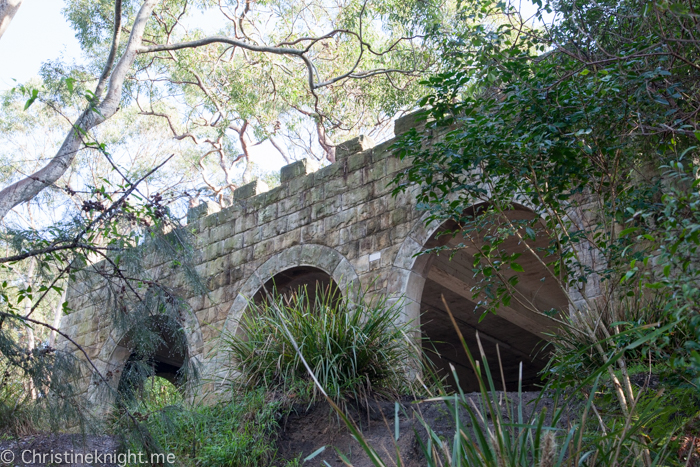 Oatley Park Walking Tracks

Oatley Park features seven walking tracks of varying length and difficulty, and a 2km cycling/driving/walking loop on paved road in a shared car/bike/pedestrian zone. The road is one direction only, so if you overshoot a spot where you want to park/turn off, you will need to keep driving around the loop and return to the spot again. There is a maximum speed of 20km/h around the park.
The Myra Wall Garden has a wheelchair accessible bushwalking path.
You can read about the walking trail options here.
Sandy Bay – Oatley Park Baths – Jew Fish Bay Baths
On the easterly section of the headland is Jew Fish Bay. Featuring a 320m long shark-proof net, the bay is home to an area called Sandy Bay, featuring Oatley Park Baths / Jew Fish Bay Baths. Oatley Baths was constructed in 1909 and has been the home of the Oatley Amateur Swimming Club since 1927. A popular swimming spot in warmer months, the baths feature one of only a few suspended net enclosures in Sydney, and are one of only two baths/pools in the region to be formed by enclosing a natural shoreline.
The water is a bit muddy when shallow, but is a calm, serene place to swim, with stunning views over the Georges River. The original change rooms are still in operation on the site of the baths.
To reach the baths, drive down to the carpark and walk the rest of the way. There is a ramp and stairs to access the baths.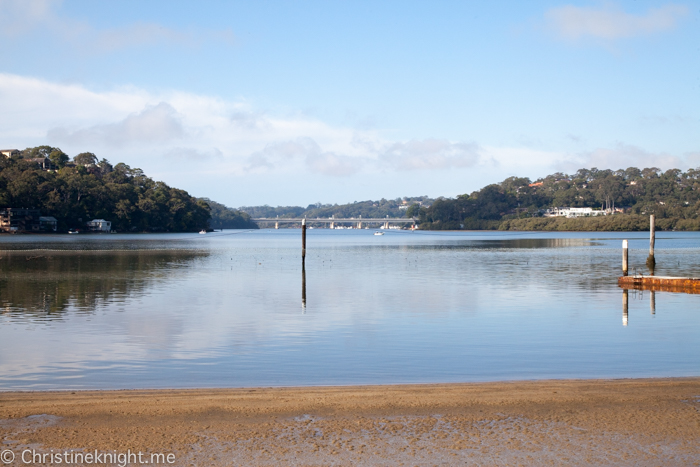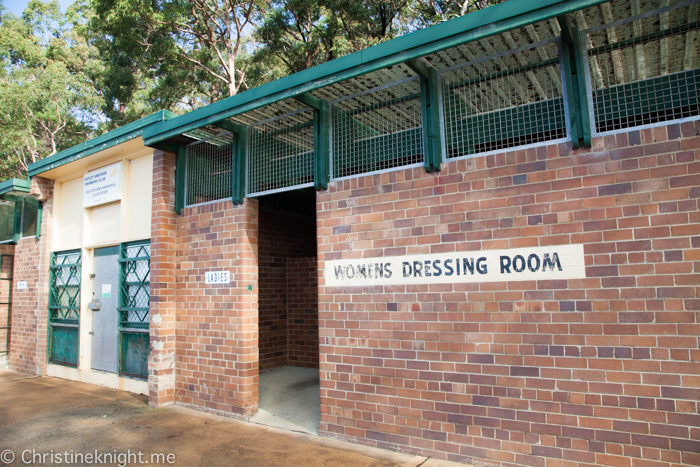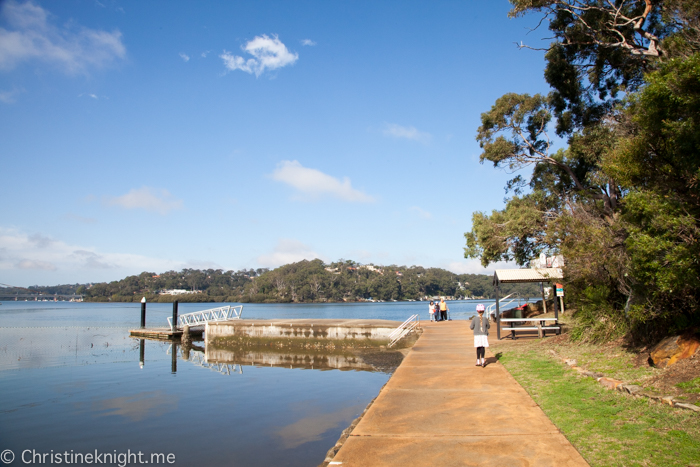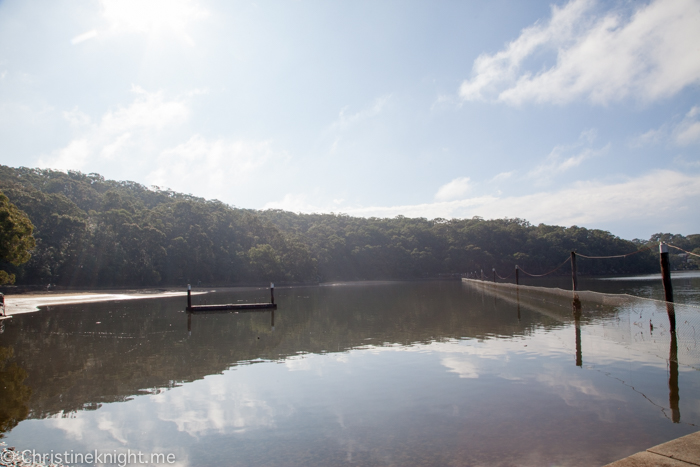 Myra Wall Garden
The circular Myra Wall Garden was constructed in 1964 to honour a local conservationist. Parking is beside the garden which is located 300m on the left from the main entrance, along
the main road.
Oatley Park – Important Information
There are no direct public transport links to the park. It is a 1.7km walk from Oatley Station. The 954 bus service from Oatley Station drops you 700 metres from the entry to Oatley Park.
Entry to the park via Oatley Park Avenue is narrow and means that often, only one car at a time can pass through. AVOID entry and exit to the park during school drop off and pick up. You can also drive in via Douglas Haig St.
There is a car park at the playground. If this is full, try Myra Wall Garden, Frog Hollows and the Oval – they function as overflow carparks.
The park closes at sunset and the vehicle gates are locked. Make sure if you have driven in, to leave before the gates are locked as there is a fee to retrieve your car.
There are free BBQ and picnic facilities available throughout the park, including next to the playground.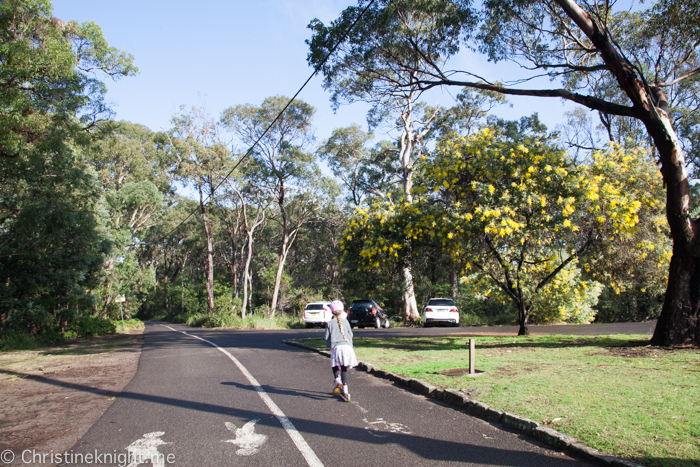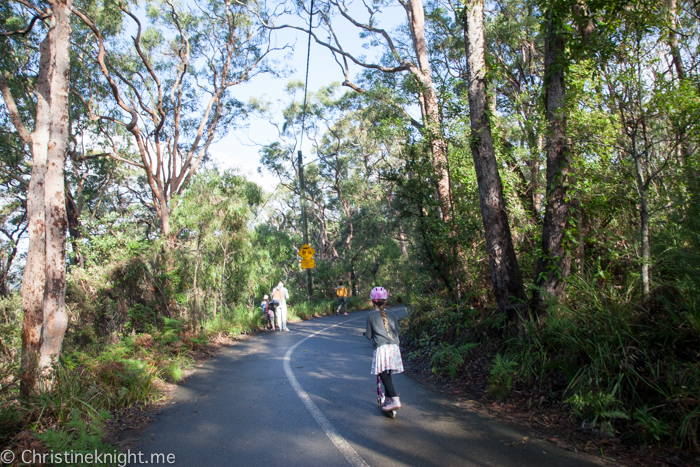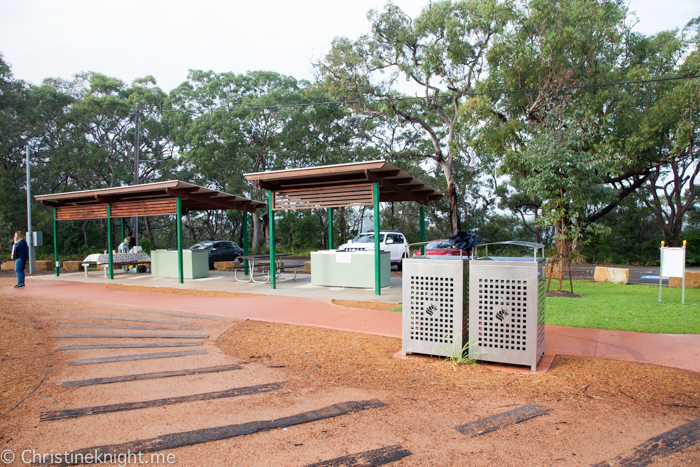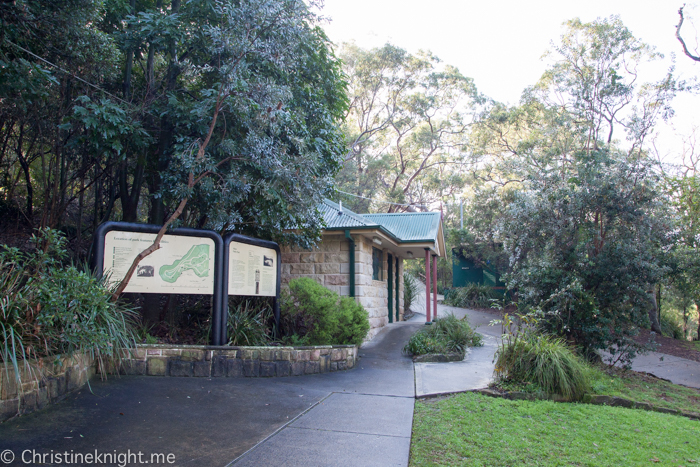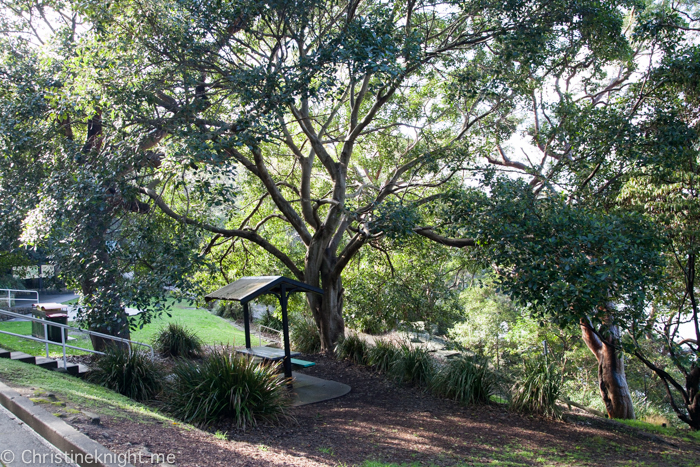 Oatley Park
1 Dame Mary Gilmore Drive, Oatley NSW
Get Directions
More things to do in Sydney
Find a list of the best things to do in Sydney with kids.
Find things to do in Sydney for free.
Get a list of the best kid-friendly beaches in Sydney.
Find the best animal experiences in Sydney.
Visit the best kid-friendly restaurants in Sydney.
Find the best high teas in Sydney.
Head to one of the best museums in Sydney.
Check out things to do in Sydney on a rainy day.
Enjoy one of the best ocean pools in Sydney.
First time visiting Sydney? Get tips for first time visitors to Sydney.
Cool down at one of these free water parks in Sydney.
Find the best vegetarian and vegan restaurants in Sydney.
Get a list of the best playgrounds in Sydney.
Find the best ice cream and gelato in Sydney
Things to do in the Blue Mountains.
Plan amazing NSW road trips.
Pick your own fruit: fruit picking Sydney.
The best things to do in Western Sydney and Parramatta with kids.