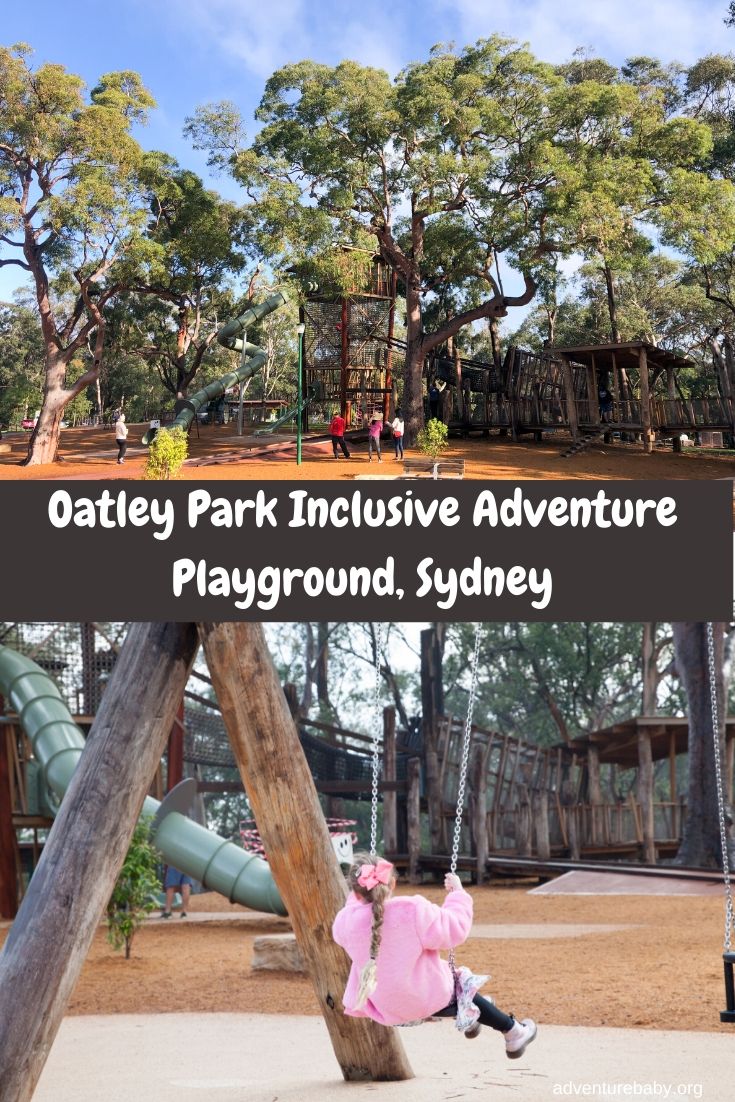 Oatley Park Inclusive Adventure Playground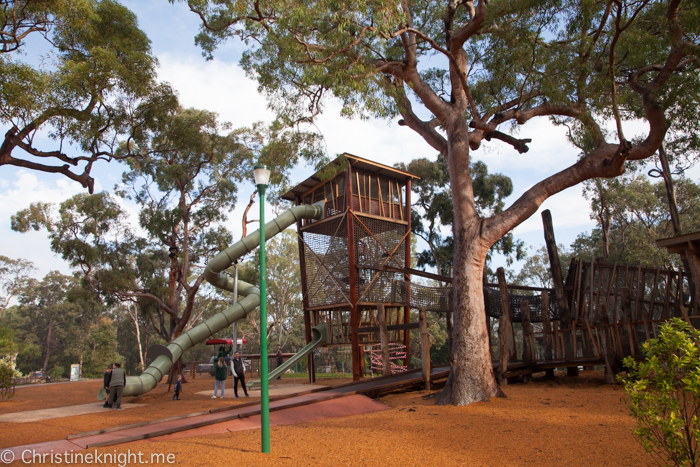 The Oatley Park Inclusive Adventure Playground is an adventure playground designed to blend into its bush setting, incorporating nature-based play elements and built with predominantly natural materials.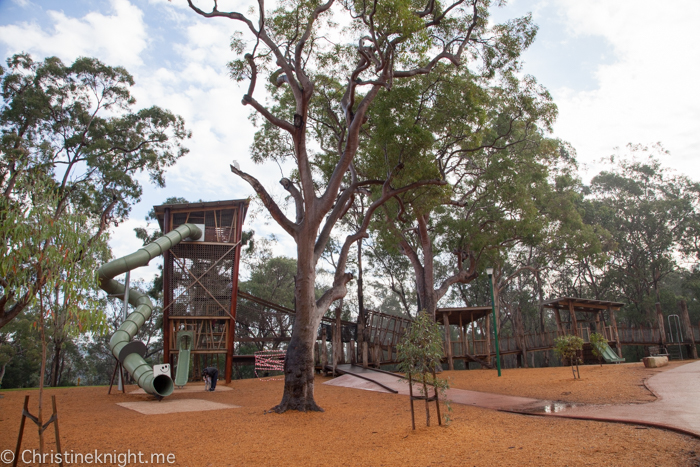 The new playground is located in Oatley Park, a 112 acres reserve on the Georges River in the southern Sydney suburb of Oatley. The park is bounded by the Georges River, Lime Kiln Bay, and Jew Fish Bay.
The Oatley Park Adventure playground design incorporates community feedback and ideas and follows the NSW Government's 'Everyone Can Play' inclusive play space guidelines to create accessible play elements for children of all abilities in over 80 per cent of the playground. (Note: whether this level of accessibility has been achieved or not remains to be seen.)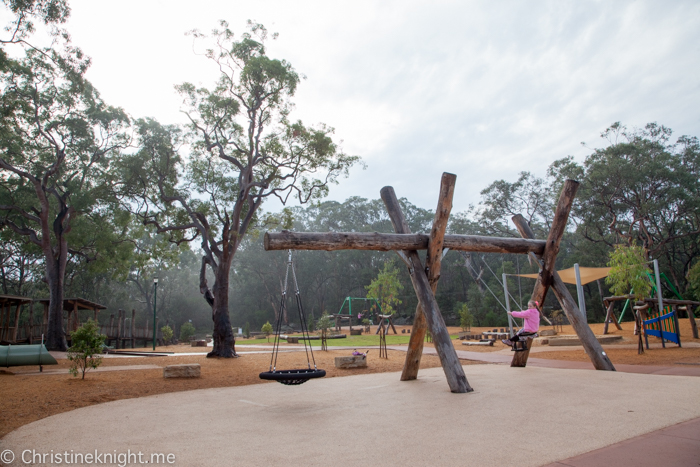 We visited the playground on a warm winter morning, and were thrilled with the many nature-themed play activities it offered.
The park features seperate play zones with a toddler play area, a flying fox with river views, an active play zone, giant tube slides and a teen zone.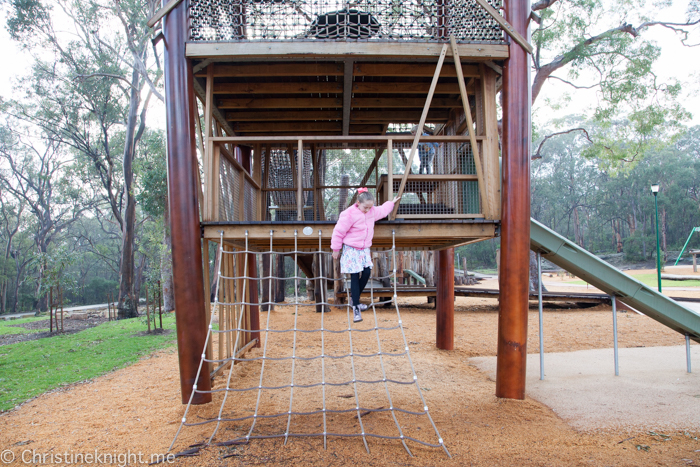 There is a smaller slide and climbing net area for younger or less confident kids.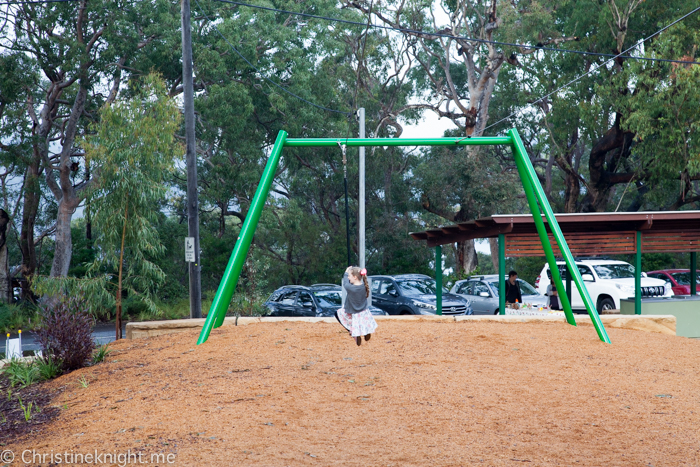 The flying fox has a regular seat and a bucket seat.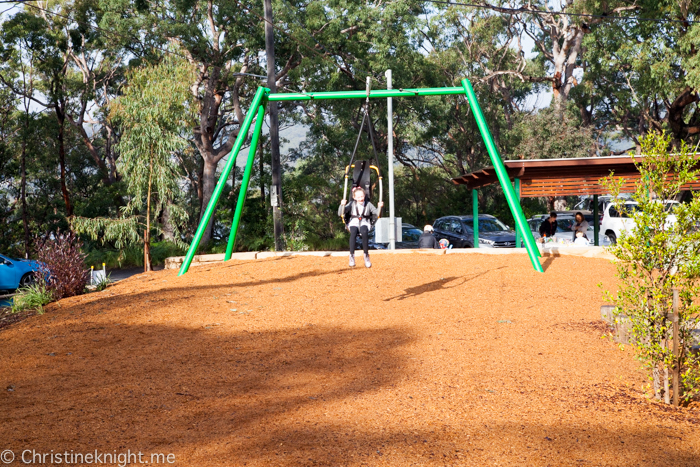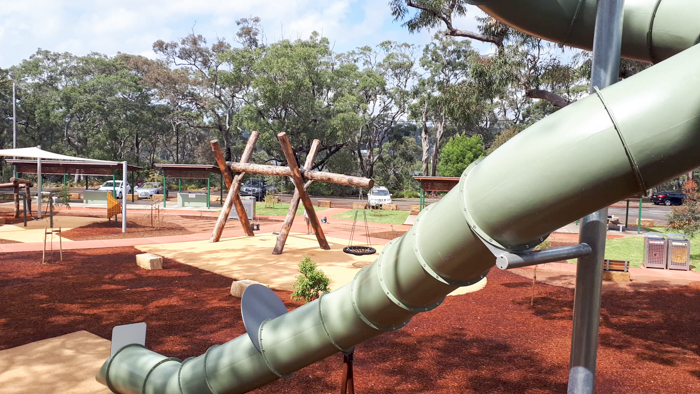 The nest swing is a great inclusive addition. There are also regular and toddler swings.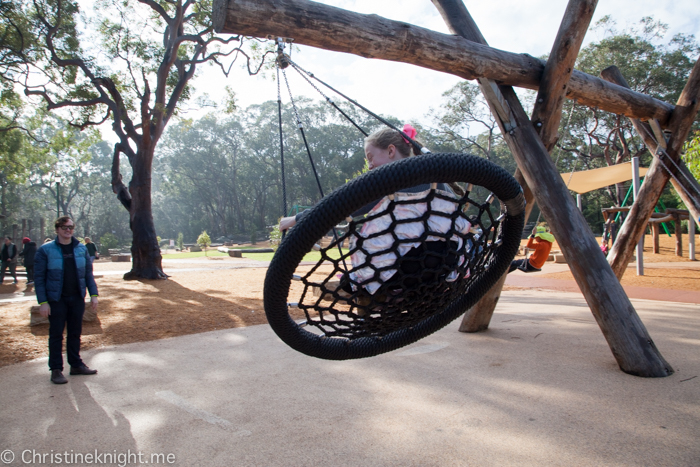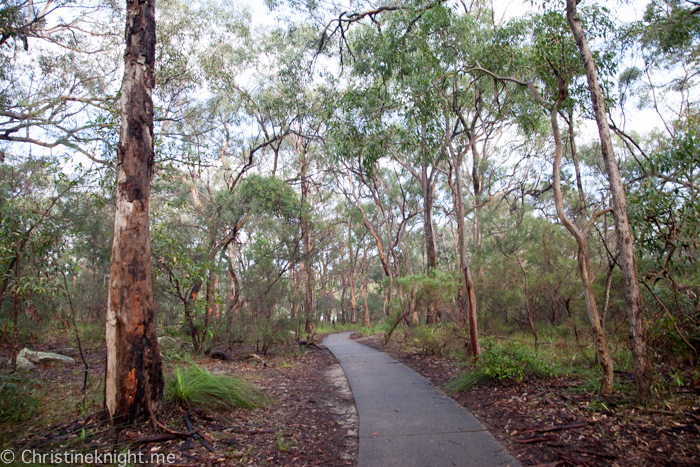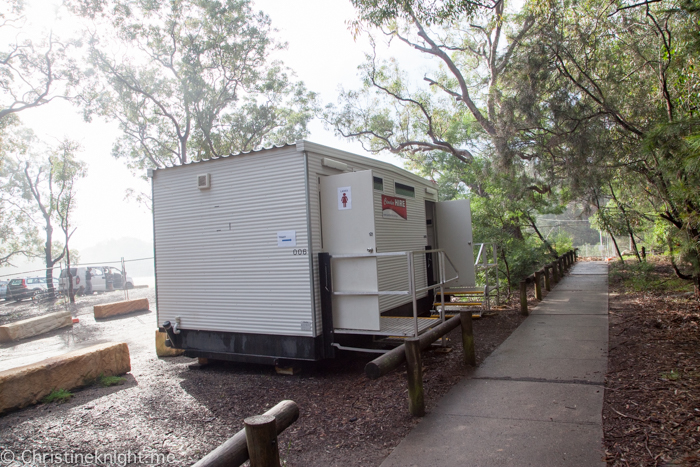 New picnic and barbecue facilities have also been built. The toilets are a 200m walk from the main play area, up the path through the bush, towards the oval. They are currently the portaloos while new toilets are built.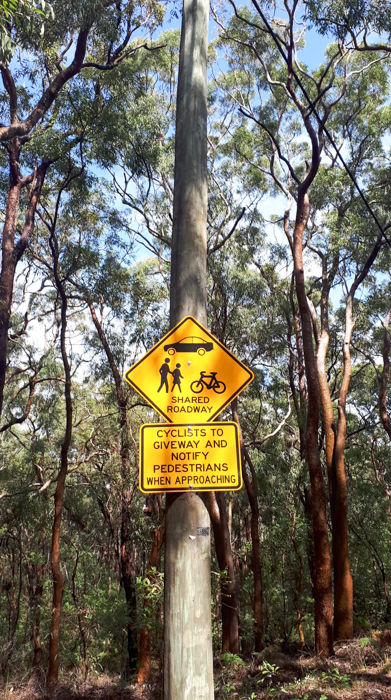 The paths in Oatley Park are shared by pedestrians, cyclists and cars, and the maximum speed limit is 20km/hour. Navigating the parking areas involves reversing across shared paths, so please check twice before reversing.
When visiting Oatley Park playground, please be kind to the new shrubs that have been planted and stay out of the garden beds to enable these plants to grow.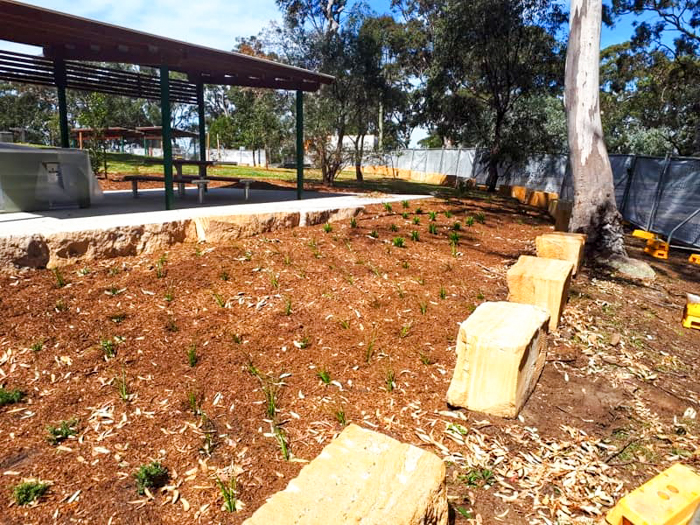 There are rubbish bins in the park but no recycling bins, so be prepared to take your rubbish with you. There has been lots of rubbish left in the park already, so please be responsible with your rubbish!

Oatley Park is home to many beautiful creatures: wallabies, echidnas, tawny frog mouths and king parrots to name a few. You might see a few on a quiet day.
Oatley Park is also home to various bushwalking tracks. Many of these tracks criss cross over the shared path. Oatley Flora and Fauna Conservation Society has developed bushwalking maps and flora and bird guides to Oatley Park.
Try the Headland track, which has water and bush views that just sparkle on a sunny day. It starts or ends at the Baths.
The Myra Wall Garden has a wheelchair accessible bushwalking path.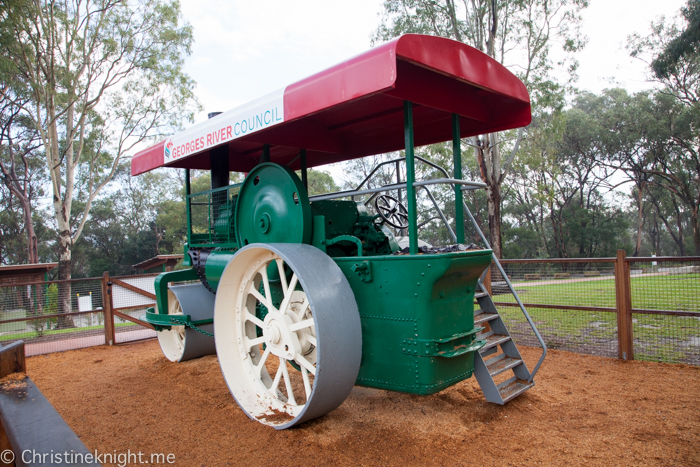 The original steamroller that has been park of the park for decades remains in the new design. It is an excellent place for kids to let their imagination run wild.
The park features lots of nature play areas for kids to get imaginative and close to nature.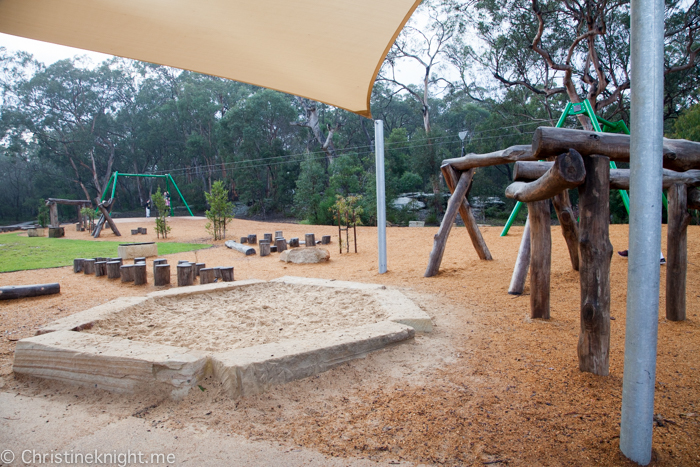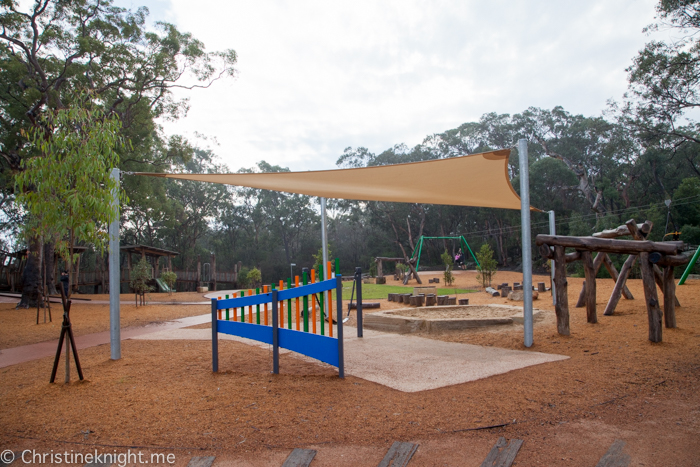 Getting to Oatley Park Adventure Inclusive Playspace Playground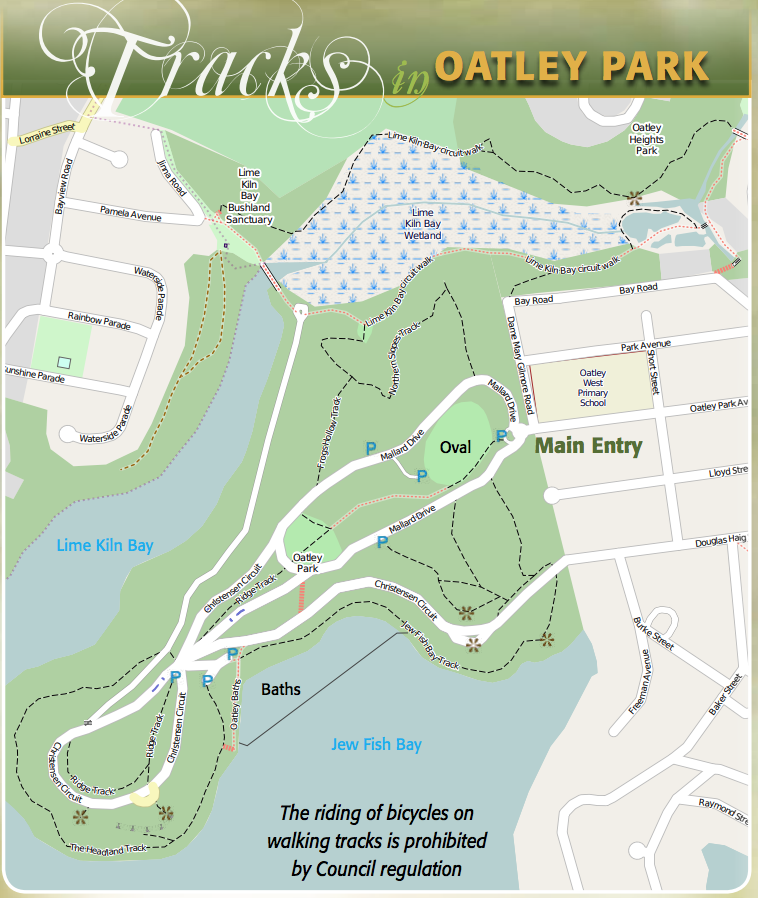 There are no direct public transport links to the park. It is a 1.7km walk from Oatley Station. The 954 bus service from Oatley Station drops you 700 metres from the entry to Oatley Park.
Entry to the park via Oatley Park Avenue is narrow and means that often, only one car at a time can pass through. AVOID entry and exit to the park during school drop off and pick up. You can also drive in via Douglas Haig St.
Myra Wall Garden, Frog Hollows and the Oval are overflow carparks.
The park closes at sunset and the vehicle gates are locked. Make sure if you have driven in, to leave before the gates are locked as there is a fee to retrieve your car.
Oatley Park is a gorgeous place to visit – get info on the Oatley Park Baths, walking tracks and more.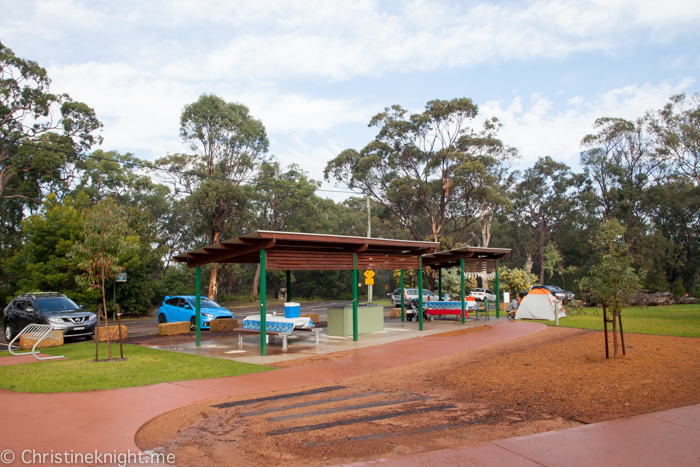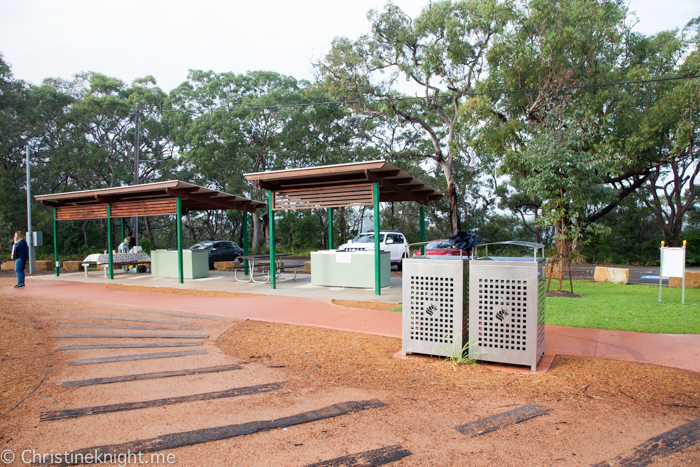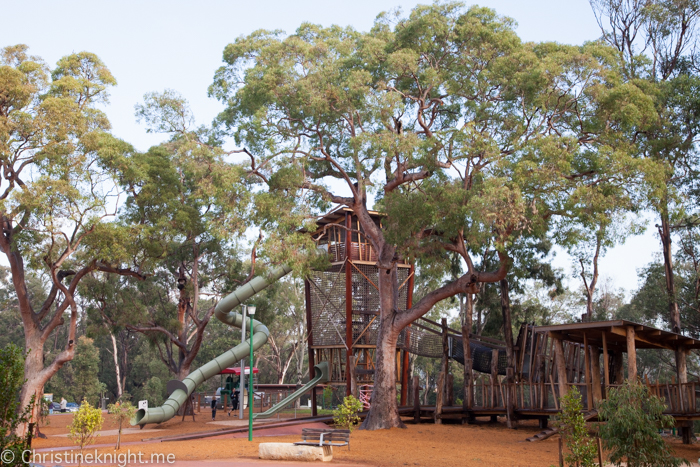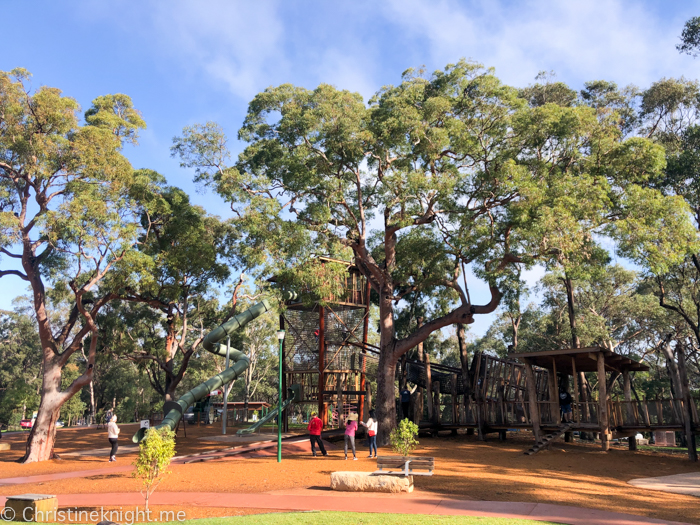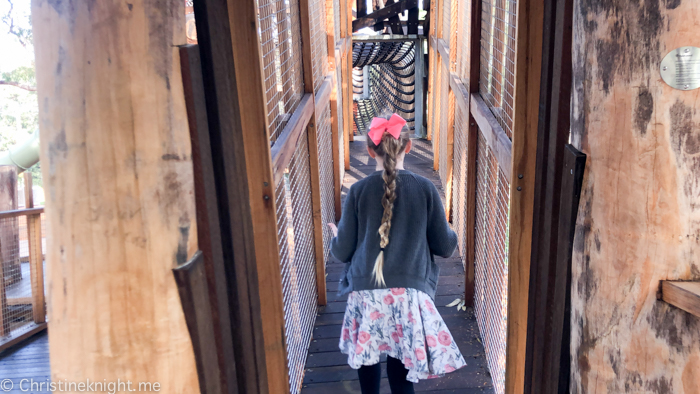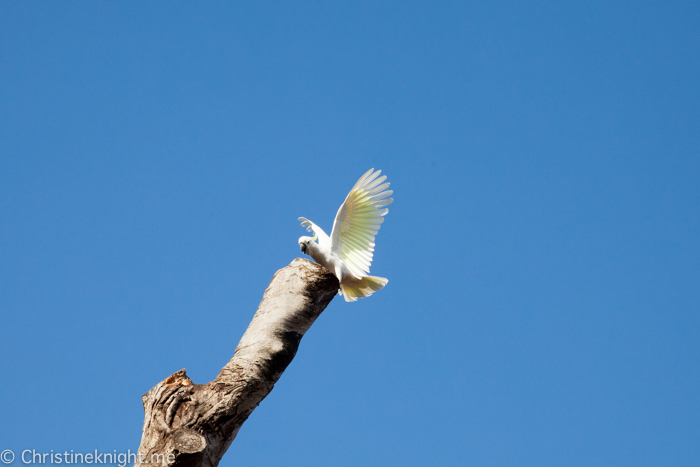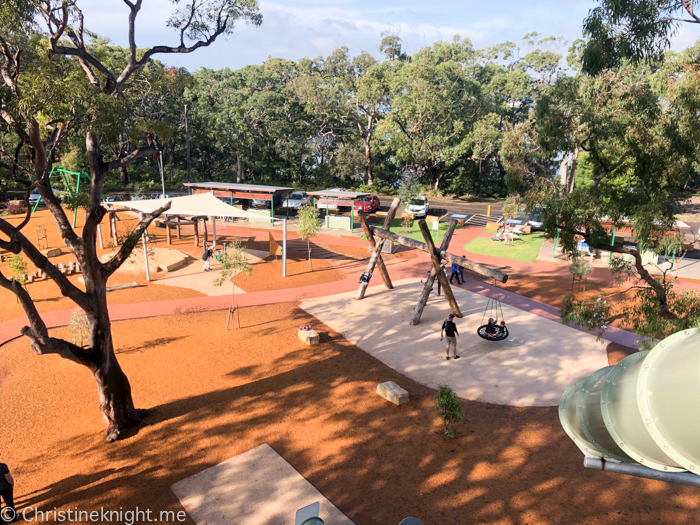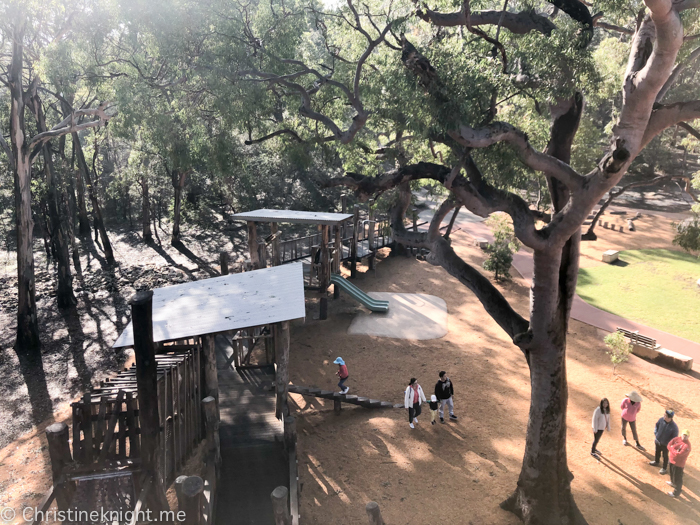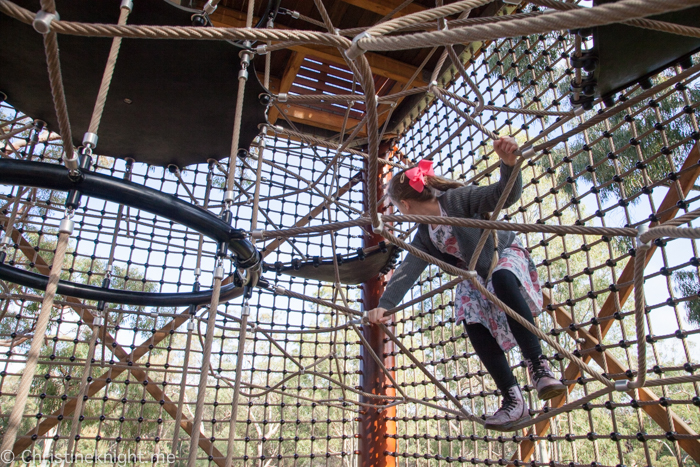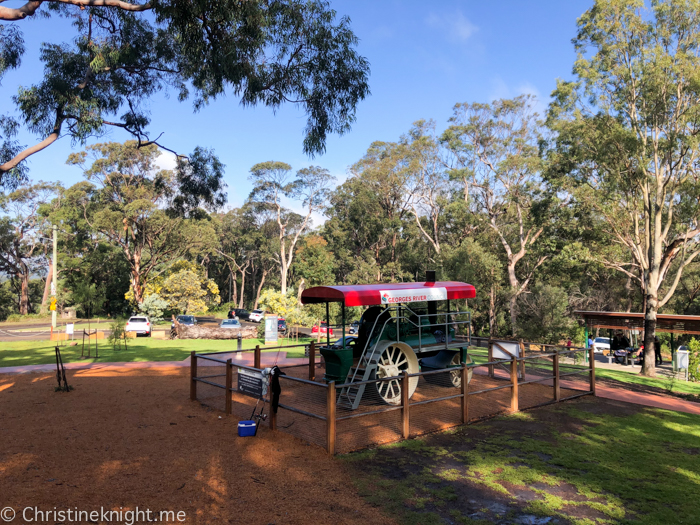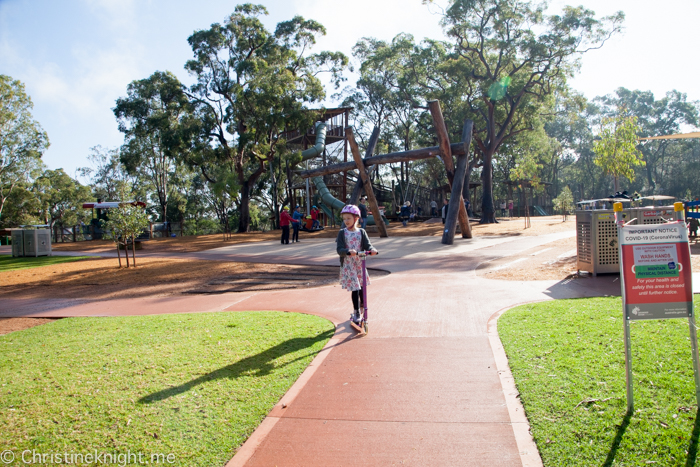 More things to do in Sydney
Find a list of the best things to do in Sydney with kids here.
Find things to do in Sydney for free here.
Get a list of the best kid-friendly beaches in Sydney.
Find the best animal experiences in Sydney here.
Visit the best kid-friendly restaurants in Sydney here.
Find the best high teas in Sydney here.
Head to one of the best museums in Sydney here.
Check out things to do in Sydney on a rainy day here.
Enjoy one of the best ocean pools in Sydney here.
First time visiting Sydney? Get tips for first time visitors to Sydney here.
Cool down at one of these free water parks in Sydney.
Find the best vegetarian and vegan restaurants in Sydney here.