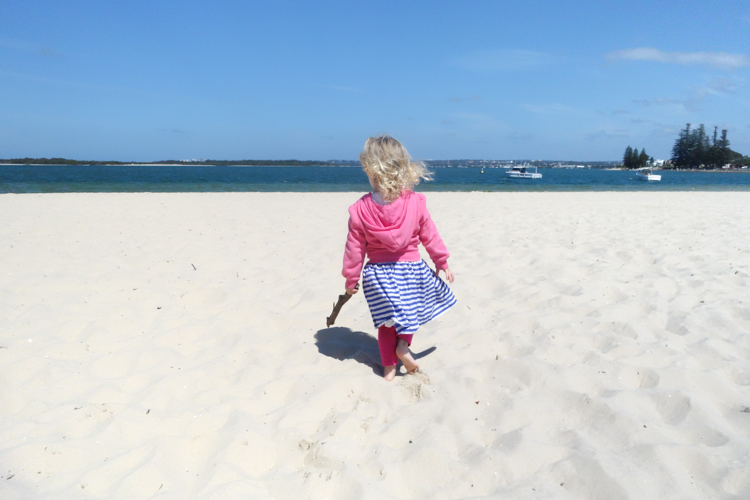 Sydney living is at its best when you spend a day at the beach. A dear friend lives with her two kids in the Sutherland area, so I particularly love getting over to her part of Sydney to explore her favorite places to take kids to eat and play.
On this particularly warm spring day, we ventured over to San Souci beach, starting at the large playground behind the surf club.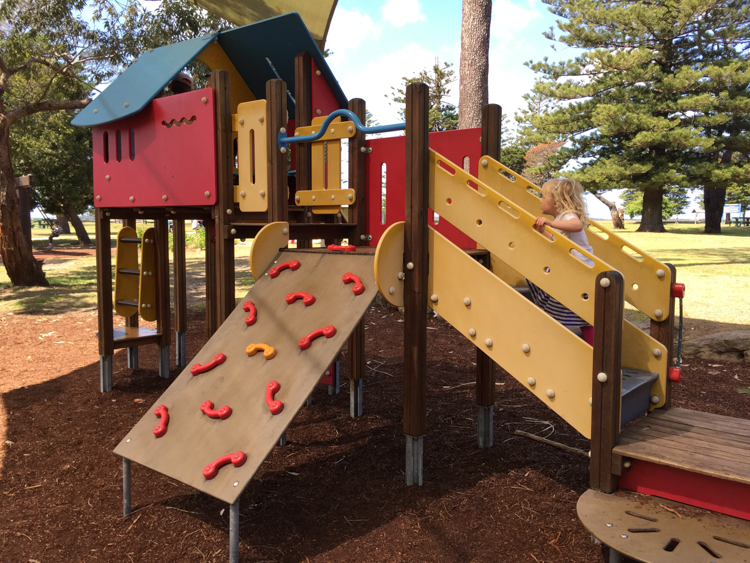 I've always found it's best to let my kid run off as much steam as possible before sitting down for lunch, so we had a long play session on the equipment, which includes a climbing play set, swings, slides, a play boat and even a pretend water ski.
After we were all played out and starving, we walked back to the cafe nearby, Kiss The Barista, for lunch overlooking the pristine white beach.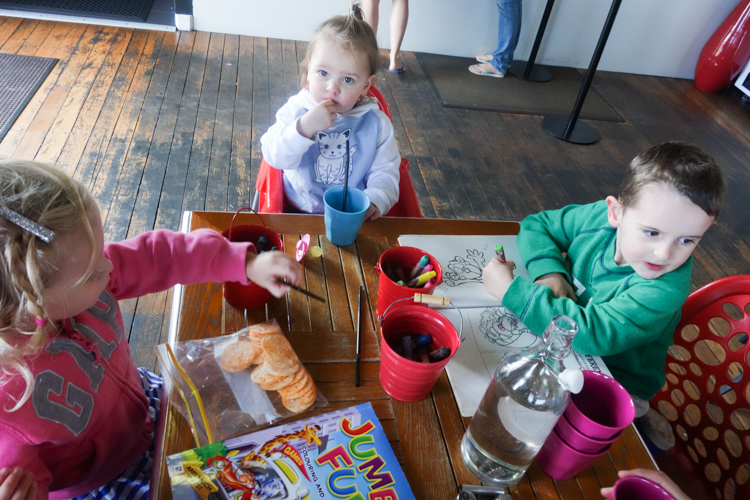 We found colouring books and tubs of crayons at the entrance so each of our little ones could entertain themselves while we waited for lunch. We didn't see a separate kids' menu so we ordered them meals off the main one: a croissant with jam, a toasted ham, cheese and avocado sandwich, poached eggs on toast with haloumi and spinach for me, and a fruit salad with yoghurt and cereal for my friend. The kids also received a babyccino and kids' milkshakes, all of which came in takeaway containers for easy drinking and no spills.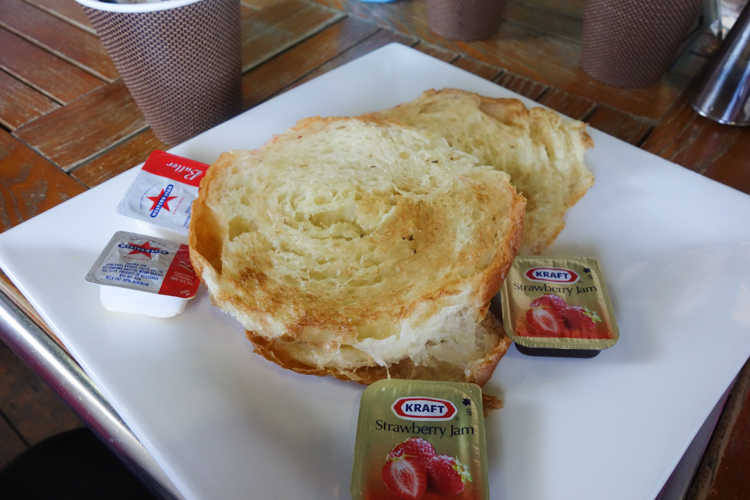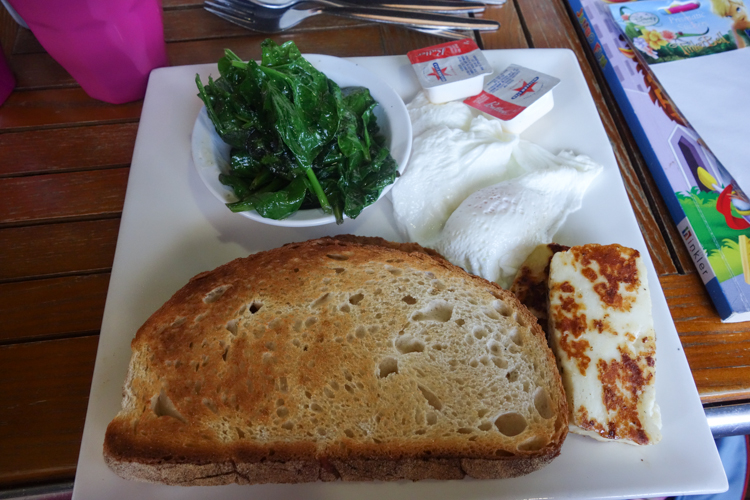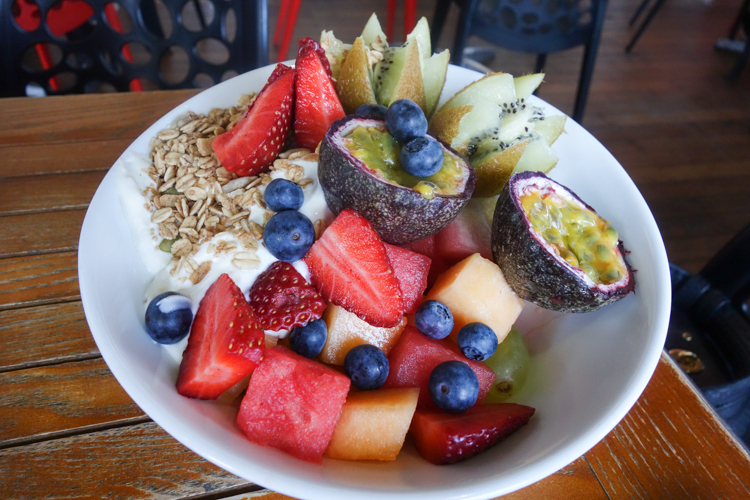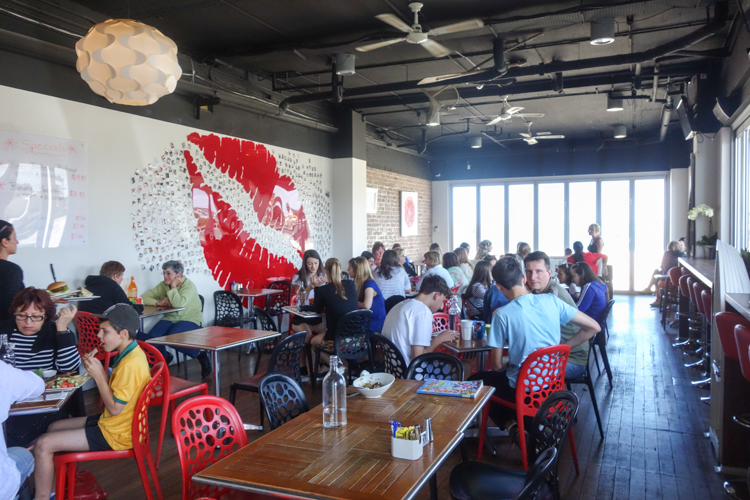 The cafe vibe was relaxed, with lots of families and little kids also dining there. Our food arrived pretty quickly and was all very tasty. My eggs and toast were delicious, and the haloumi was a great addition to add a bit of extra taste to the dish.
After lunch, we walked out the front door to the beach for more play time. Be sure to bring your sand toys and plenty of sun screen!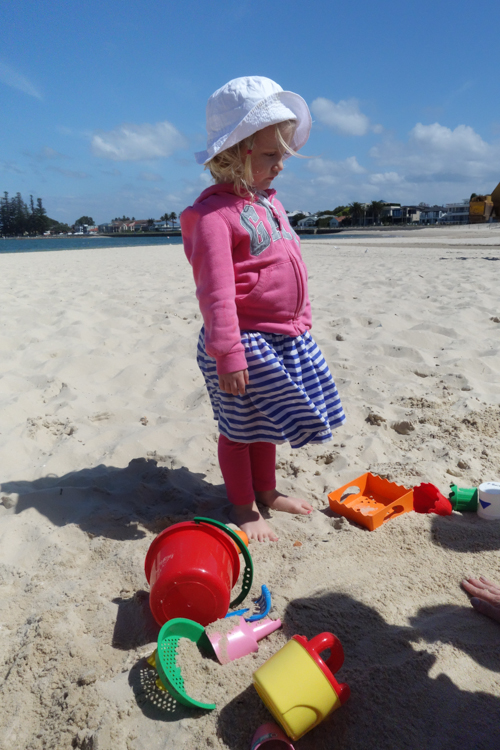 Highchairs: Yes.
Stroller storage: Yes.
Easy access: Yes.
Change tables: No.
Kids' menu: No.
Kiss The Barista
Sanoni Avenue
Sans Souci, NSW, 2219
Ph: 0433 582 582
Prices: $$
Hours: Daily, 6am-5:30pm