When meeting friends who lived in opposite corners of Sydney, the most central place to meet with our three children was Brighton-Le-Sands. Bay Vista was chosen for our venue due to the delectable menu — desserts galore. We met for breakfast on one glorious winter's day, on a quiet Tuesday morning.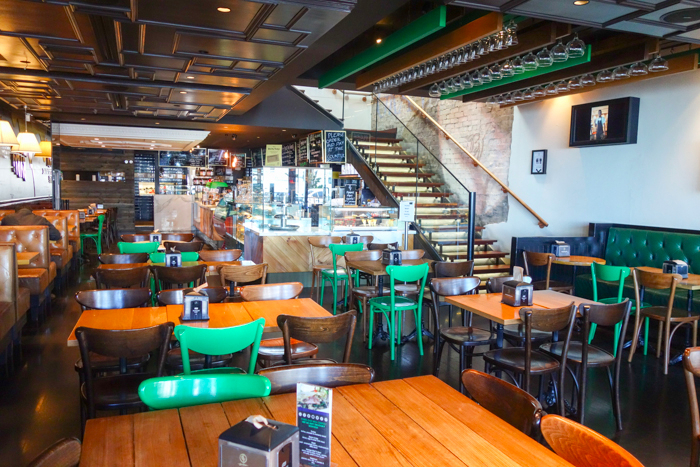 Bay Vista opened in Brighton-Le-Sands in 1991 by Bill Mougios, a restauranteur who dreamed of creating a restaurant where young and old could enjoy simple treats in a casual environment. The cafe is now famous for their dessert menu, featuring ice cream, pancakes, sweet crêpes, waffles and a huge selection of cakes.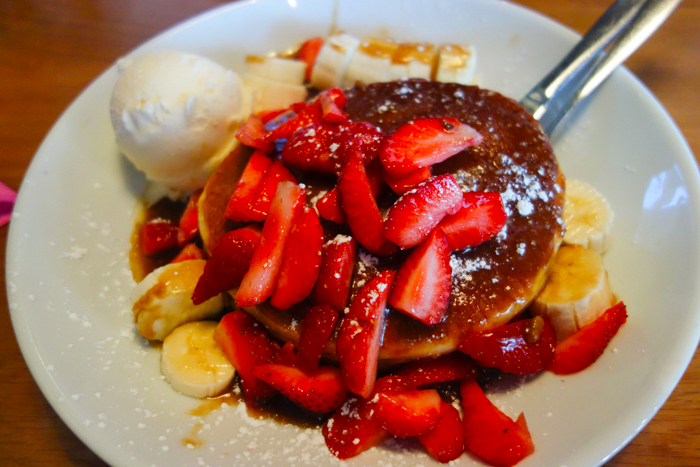 On our visit, we ordered the Strawbana Pancakes (two buttermilk pancakes with a scoop of vanilla ice cream, strawberries, banana and your choice of sauce – I chose butterscotch), Strawberry Waffles, and the Traditional Cinnamon Scroll with Canadian maple syrup. The pancakes were light and fluffy, with a huge amount of fruit. The kids shared our dishes, plus a Kids Strawberry Milkshake and Babyccino. The milkshake was a great size for kids, serves with a large straw for easier drinking. The babyccino came with two (!) marshmallow and looked like a perfect tiny coffee. Cute!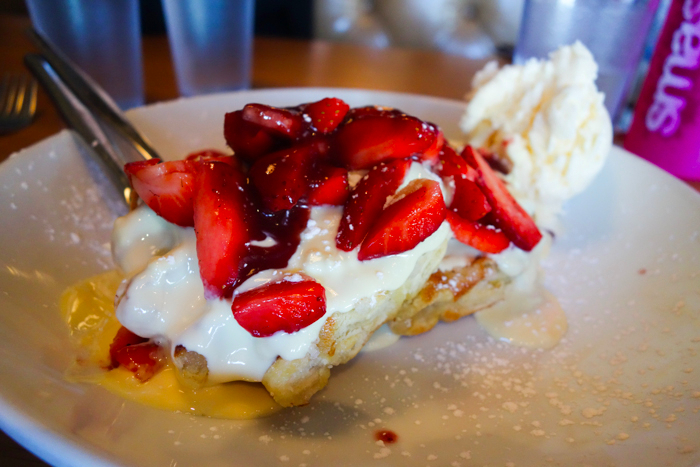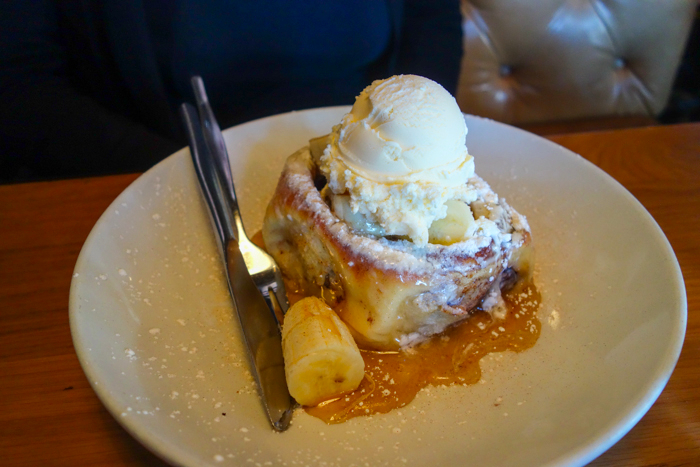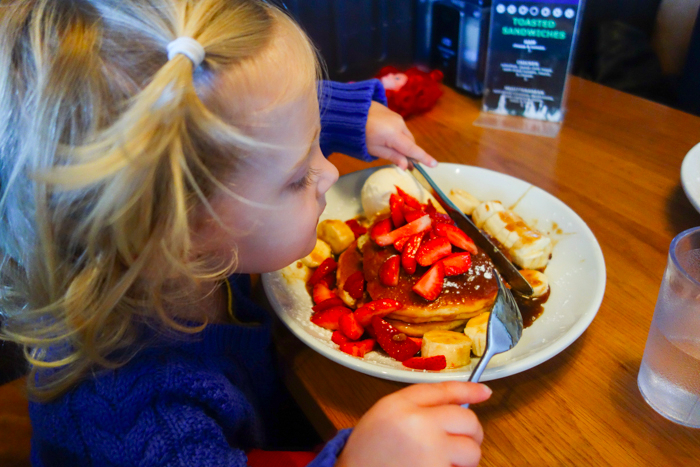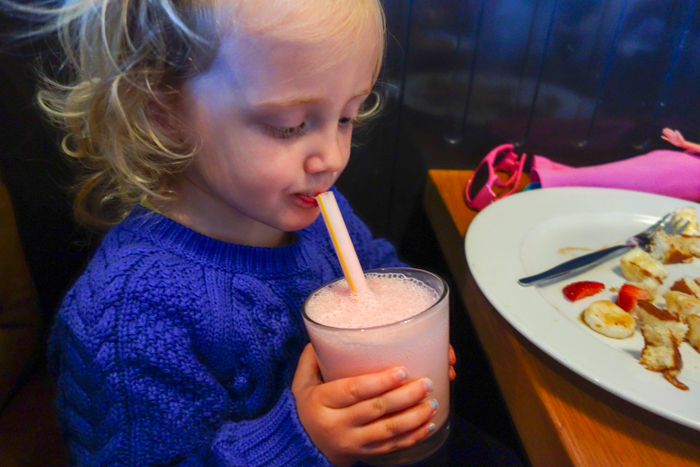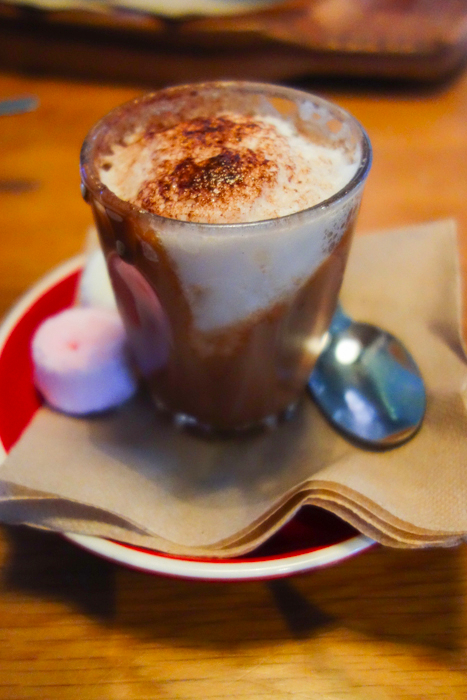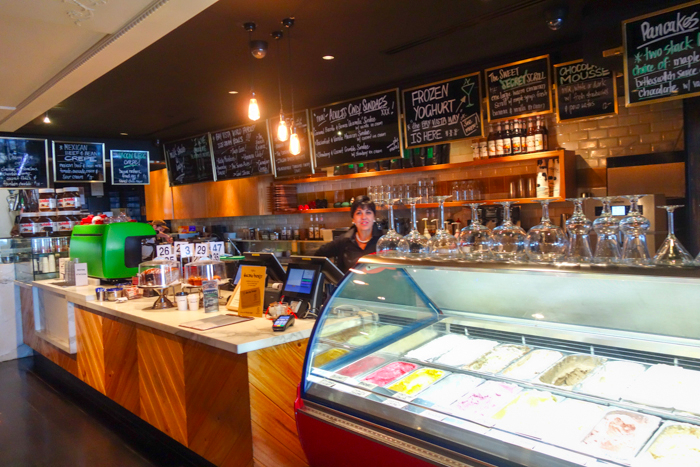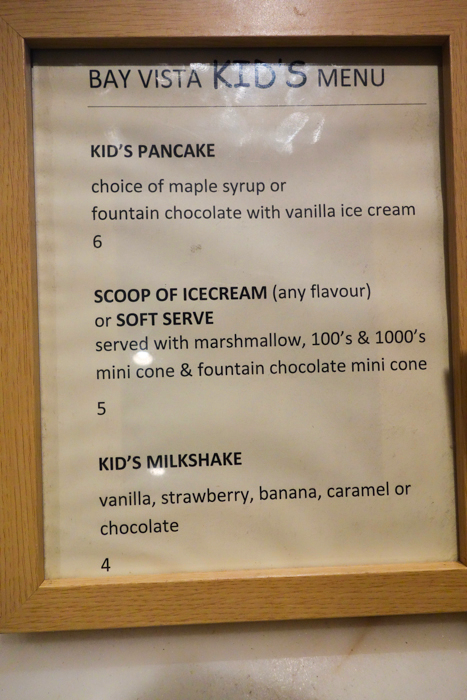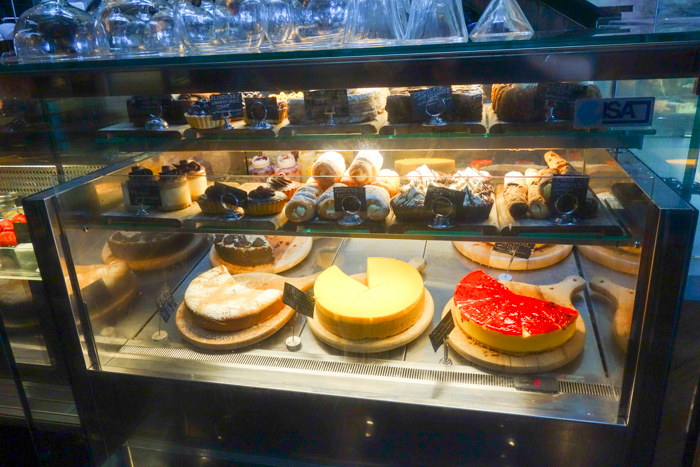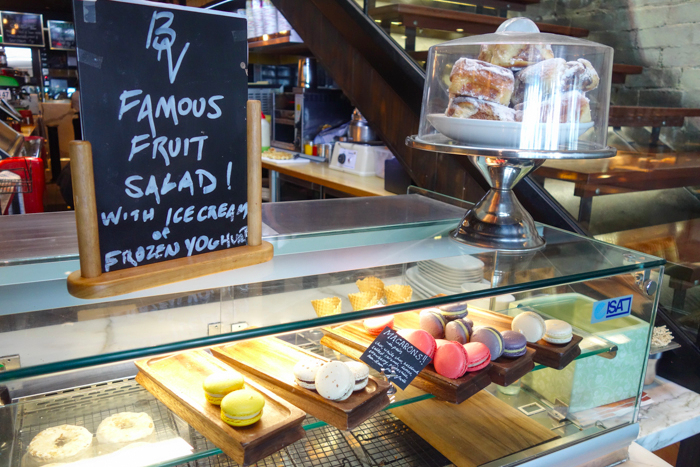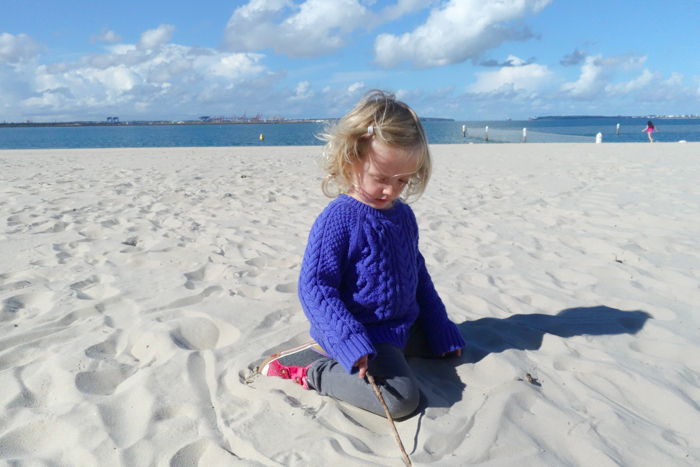 After breakfast, we took the kids right across the road to the beach. Miss E happily played in the sand for about an hour and a half with no other toy than a few sea shells and a stick. A successful outing for us all!
Last bite: A dessert heaven made for kids and adults alike. Take kids to the beach afterwards to run off their sugar-high.
Highchairs: Yes.
Stroller storage: Yes.
Easy access: Yes.
Change tables: Yes.
Kids' menu: Yes.
Bay Vista
83 The Grand Parade
Brighton-Le-Sands, NSW
Phone: (02) 9556 1727
Hours: Sun-Fri 10am-1am Sat 10am-3am