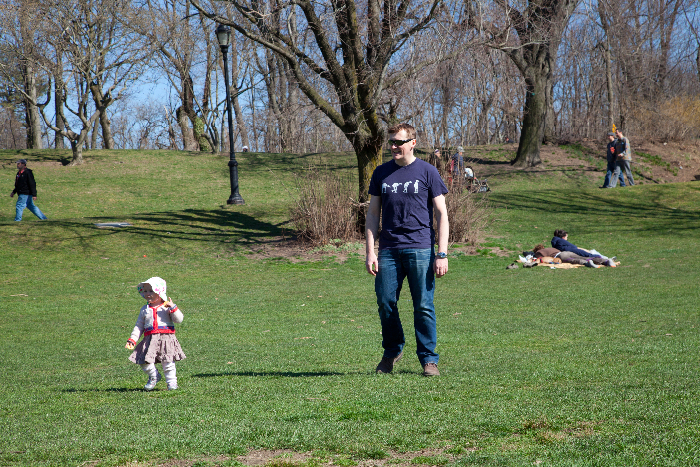 Prospect Park is an oasis of lush greenery for Brooklyn families. The park opened in 1866, and is 585-acres in size, containing Brooklyn's only lake, a zoo (Prospect Park Zoo) and a carousel. Prospect Park makes for a great center piece to a fun family day out, and we're here to give you the perfect itinerary.
Breakfast: Bergen Bagels
This tiny bagel shop makes fantastic bagels, fresh with a thick layer of cream cheese. Grab one to go as you're walking up Flatbush towards the park.
Bergen Bagels: 473 Bergen St, Brooklyn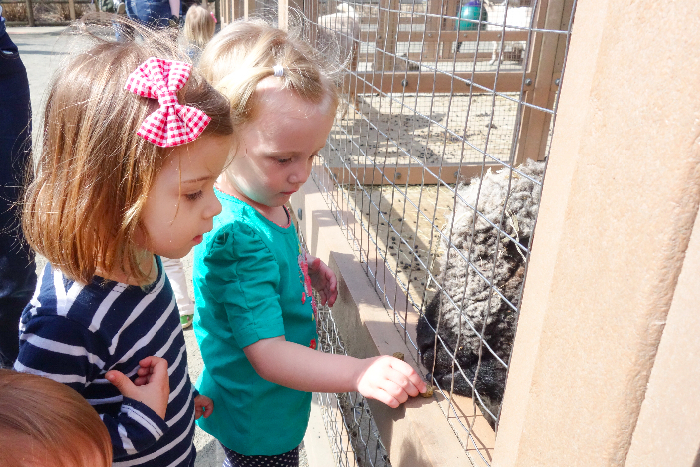 Morning Activity: Prospect Park Zoo
The Prospect Park Zoo opens at 10am. Hit up the sea lions first (daily feedings at 11:30am, 2pm and 4pm), then the barnyard animals to feed some goats and sheep, and check out if there are any new baby animals. Save the nature trail for the very end to wear everyone out before lunch.
Prospect Park Zoo: 450 Flatbush Ave, New York
Quick Pre-Lunch Activity: Prospect Park Carousel
As you're exiting the zoo, take a spin on the carousel, newly re-opened for the season. The carousel was carved in 1912, and is one of only 12 remaining carousels created by master carousel creator Charles Carmel.
Prospect Park Carousel: Willink Entrance, Prospect Park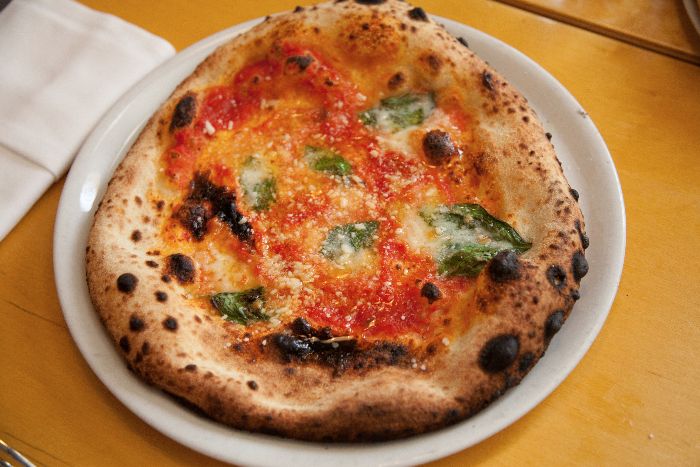 Lunch: Franny's
Exit the park and take a two-block walk down Flatbush to Franny's, a pizza restaurant committed to sustainable agriculture. All of the vegetables, fruits, eggs, dairy, and fish are largely sourced from local and/or organic producers, while all the meats at franny's are from sustainable sources, containing no hormones or antibiotics. The pizzas are absolutely delicious. Order a no-frills Tomato, Basil and Buffalo Mozzarella and either eat in, or walk back to the park and enjoy your pie while sitting in the sun.
Franny's: 348 Flatbush Ave, New York
Afternoon Activity: Play In Prospect Park
Right inside the entrance to the park is a huge field, where on any given day you'll find families playing ball sports and chasing small toddlers. Bring a ball to kick around or stroll around the path to enjoy the natural beauty of the park.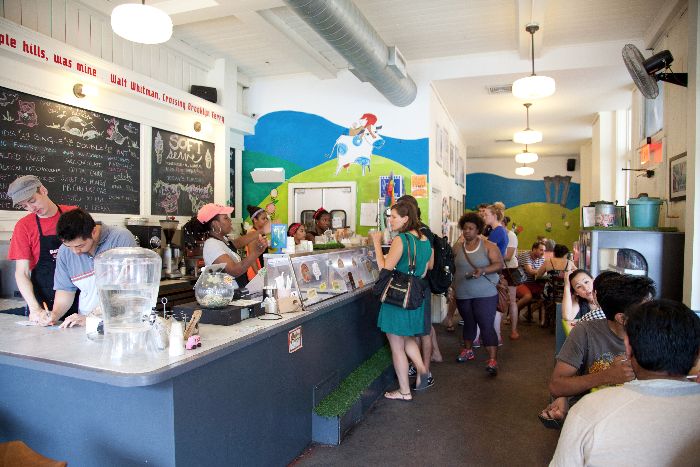 Afternoon Treat: Ample Hills Creamery
A trip to Prospect Park isn't complete without ice cream, and it doesn't get any better than a cone of salted caramel or sweet cream and cookies from Ample Hills. The ice cream is made in small batches, using fresh, local, all-natural milk, cream and eggs from local farms. The portions are generous and reasonably priced (kids $2.75, single $4.36). Order a single cone and choose two flavors.
Ample Hills Creamery: 623 Vanderbilt Ave, Brooklyn