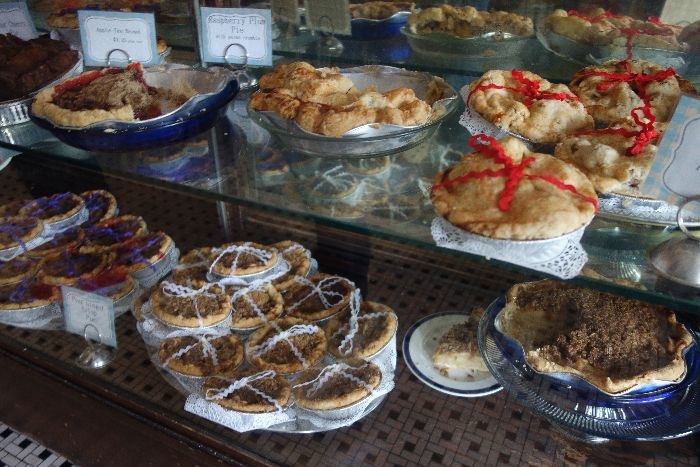 Here's a good generalisation for you. Aussies love their pies. After two years living in the US, my husband and I really crave the occasional savoury pie, ala Aussie-style.
We finally ventured to Williamsburg to test drive The Blue Stove, after hearing that they might satiate our pie cravings.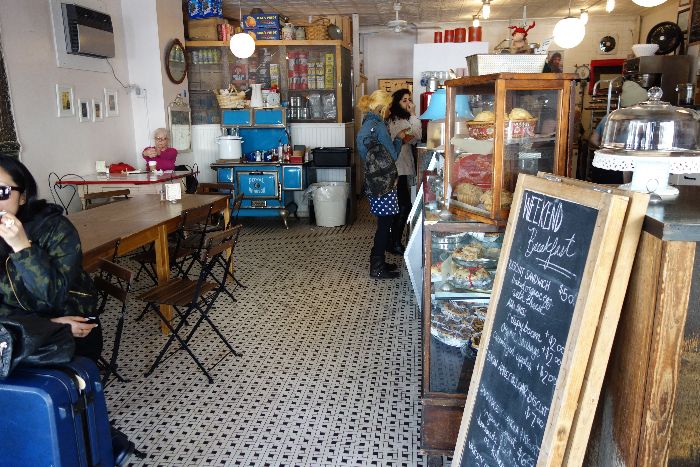 The Blue Stove is such a sweet, old-fashioned store, with a serious hipster edge (hey, it's in Williamsburg! Of course it's a hipster pie store!). We loved the rustic wood, long communal dining bench, and pies tied up with string.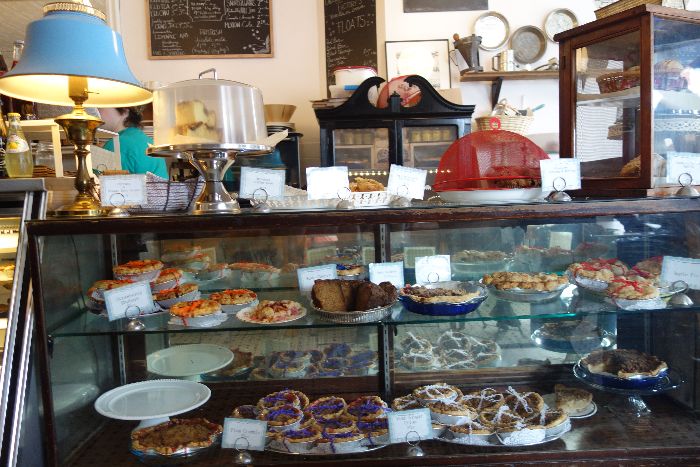 The pot pie range is wide – savouries like vegetable, pulled pork and chicken. They also have a wide range of seasonal fruit pies, such as apple, strawberry rhubarb and key lime. Our advice – you need to try both, so go with friends so you can share both savoury and sweet.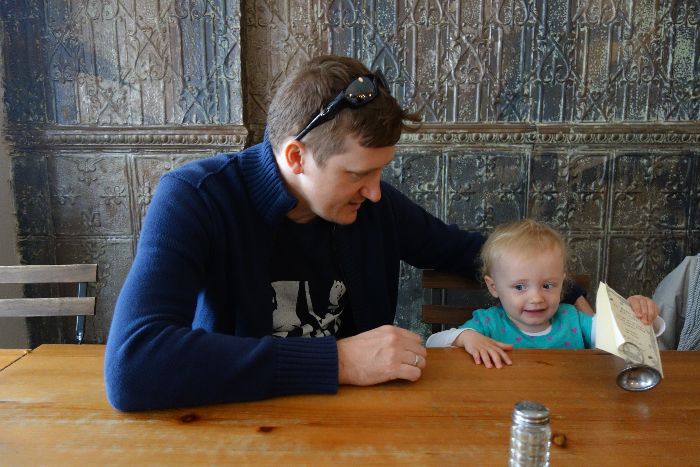 I ordered a vegetable pot pie, and it was delicious. Root vegetables delicately seasoned with flaky pastry. The only thing it was missing was a good dousing of tomato sauce (that's ketchup, US friends). Or maybe this is just how Aussies eat it. Anyway – if you love your pies with tomato sauce/ketchup, BYO.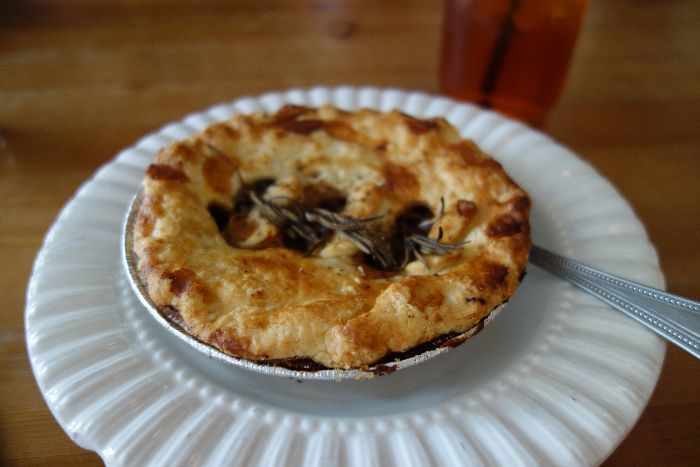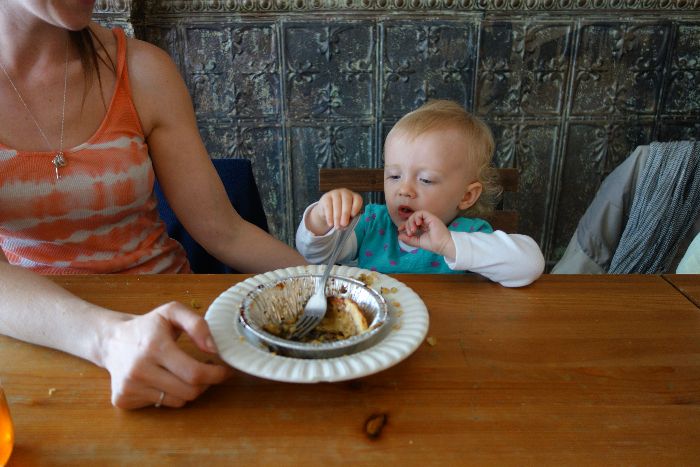 I also ordered an iced tea. I wasn't a fan of the flavour they had already brewed, so the helpful staff offered to make me my iced tea of choice from scratch. Yay!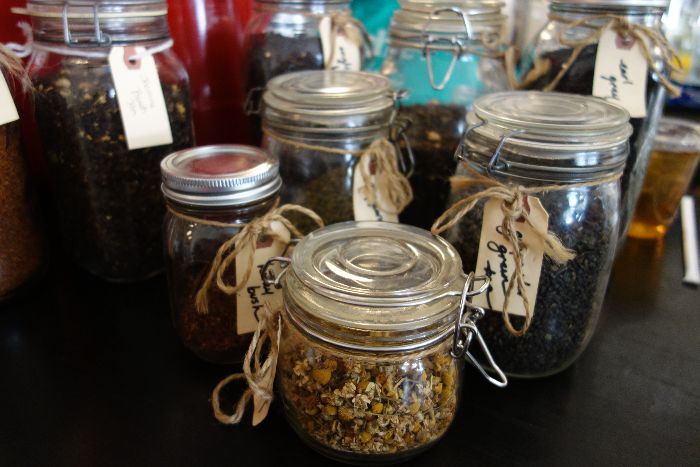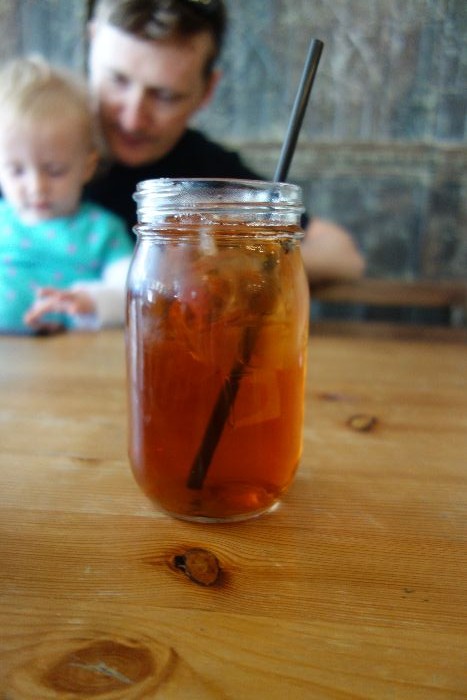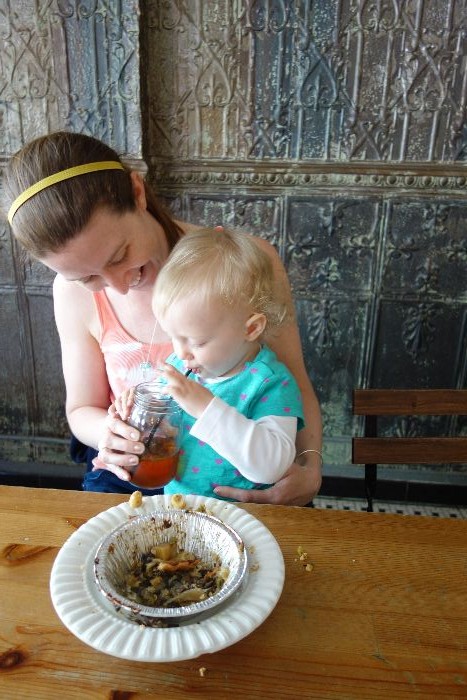 Moving on to the dessert round, we split a strawberry rhubarb pie (make sure to ask for ice-cream on top). It was everything a pie should be – stuffed with fruit and bursting out of the pastry. Yum. We will all be back for more!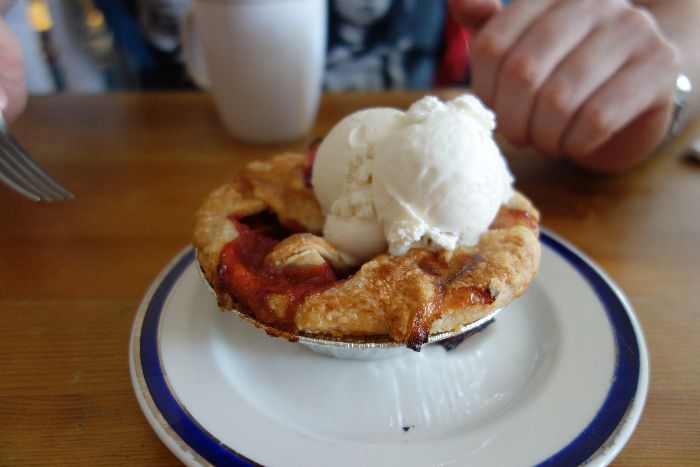 Last bite: The Blue Stove is all about pies – so come hungry and be prepared to eat your fill. Park the stroller and balance your little ones on your lap while they dig into your delicious pie.
Highchairs: No.
Stroller storage: Yes.
Easy access: Yes.
Change tables: No.
Kids' menu: No. But pieeeeees!
The Blue Stove
415 Graham Ave
Williamsburg, Brooklyn, NY
Phone: (718) 766-7419
Hours: Mon-Fri 8am-9pm, Sat-Sun 10am–9pm