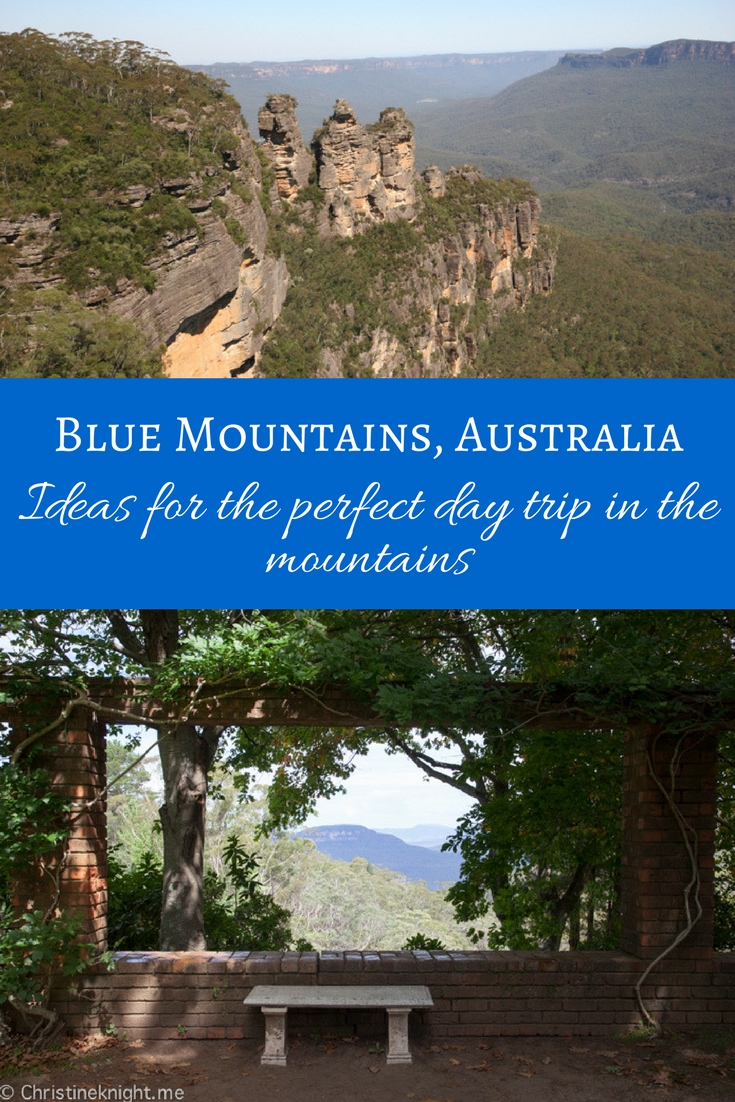 Take a day trip from Sydney to the World Heritage-listed Blue Mountains National Park. A quick 90 min drive or two hours by train will take you to a region full of art, history, thriving cafes and spectacular natural beauty. Your Blue Mountains Day Trip awaits!
9 Ideas For A Blue Mountains Day Trip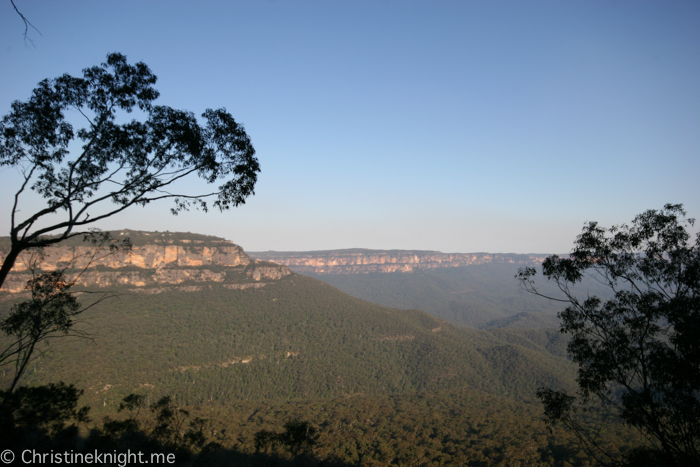 Scenic World and Katoomba Cascades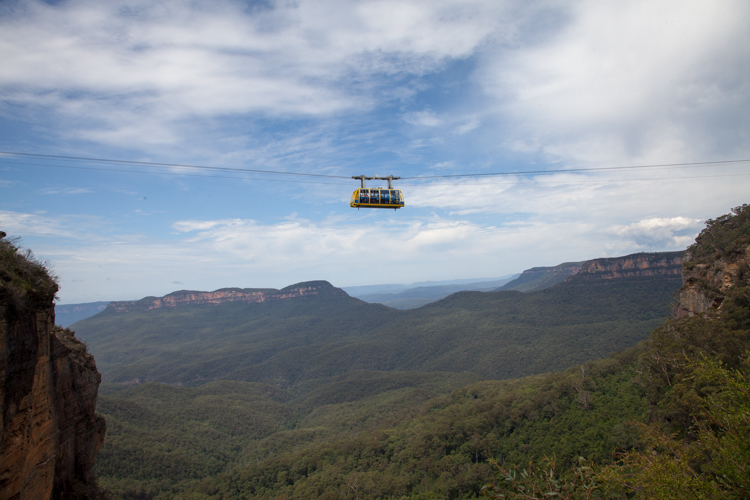 The perfect way to experience the beauty of the mountains. Scenic World consists of four activities: the Scenic Skyway, the Scenic Railway, the Scenic Cableway and the Scenic Walkway. The Scenic Skyway is suspended 270 metres above the Jamison Falls Valley and glides two cliff tops. On the other side, the beautiful Katooma Cascades waterfall is a short walk.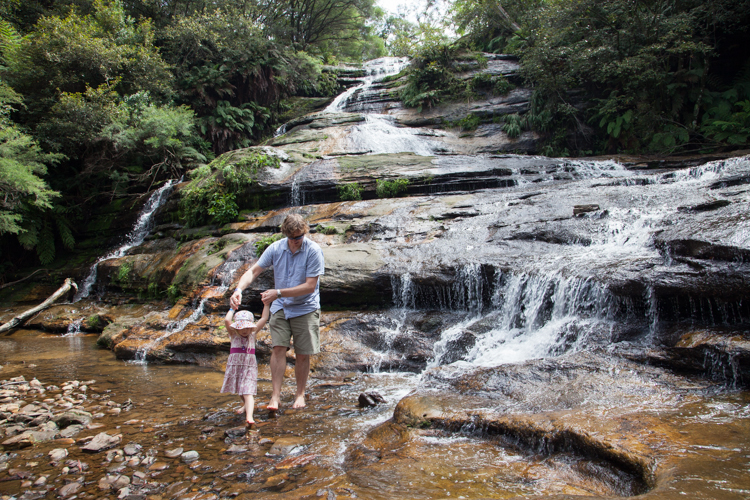 An absolute must is a thrilling ride on the Scenic Railway. With its 52 degree incline, this is the steepest passenger railway in the world.
Get more info on Scenic World and Katoomba Cascades here.
High Tea at the Hydro Majestic in Medlow Bath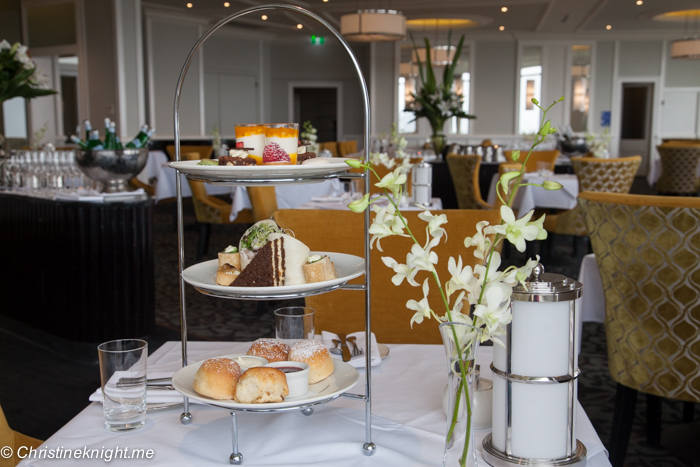 Take your high tea with a side of history at the iconic Hydro Majestic hotel. Since opening its doors in 1904 the hotel has been a place of luxury to visit for a relaxing stay, or to simply stop by for an elegant afternoon tea.
Read more about visiting the Hydro Majestic here.
The Three Sisters Rock Formation in Leura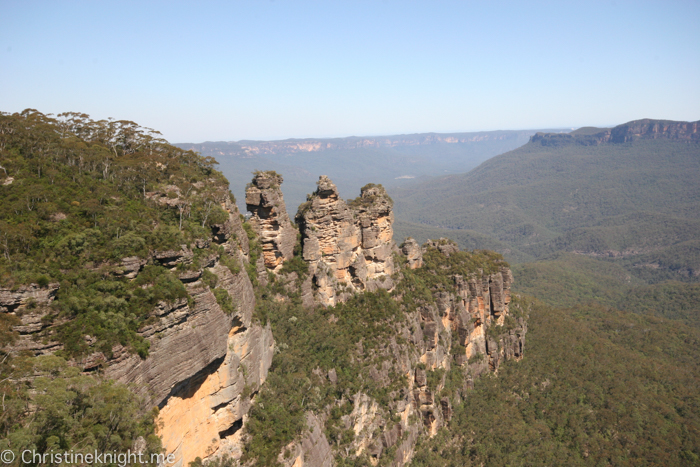 A towering rock formation located at Echo Point in Katoomba, the Three Sisters is a popular Blue Mountains day trip. This unusual rock formation represents three sisters who, according to Aboriginal legend, turned to stone.
While the Three Sisters is a beautiful sight from the lookout, we love to take the bush walk that starts at the rock formation and heads down into the valley. It takes you past the sisters and beyond into the bush. Wear good walking shoes and pack plenty of water!
Get more info on visiting the Three Sisters here and on bushwalking in the Blue Mountains here.
The Minni Ha Ha Falls in Katoomba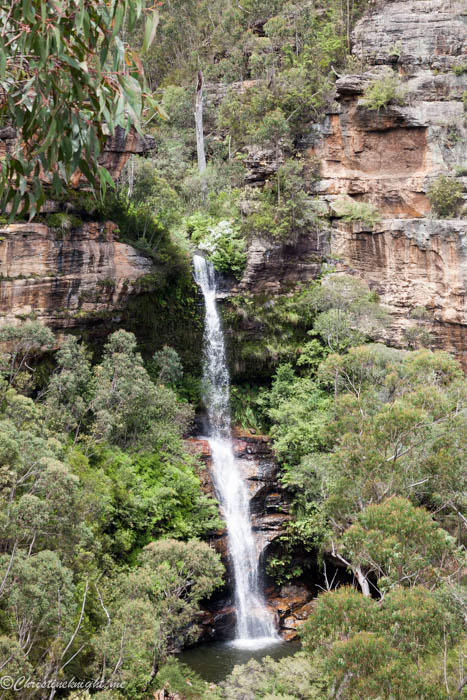 The beautiful Minni Ha Ha Falls (also known as Minniehaha Falls and Minnihaha Falls) are the reward hikers receive for taking the 1.3km trail down to the bottom of the valley floor. You can swim in the waterfall (be warned – it's cold!) or just enjoy the serenity.
Get more info on visiting the Minni Ha Ha Falls here.
Gingerbread House Cafe in Katoomba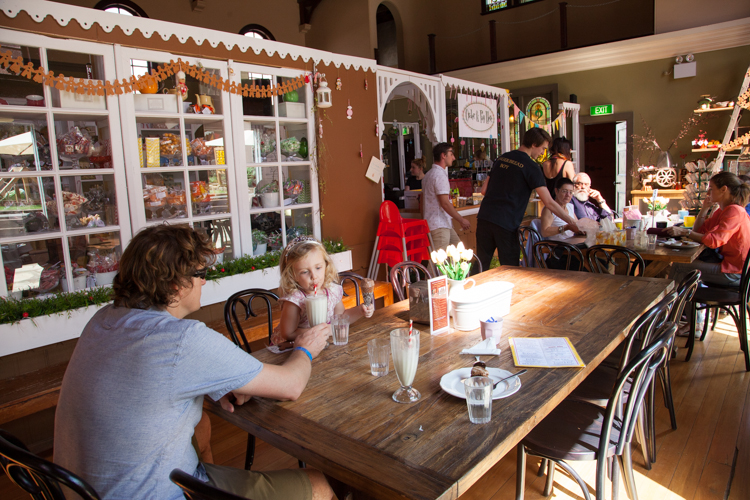 Housed inside a resorted 100-year-old church, the Gingerbread House Cafe is all about the sweet stuff! Milkshakes, Serendipity ice-cream, cakes, cookies and gingerbread abound.
Get more info on visiting the Gingerbread House Cafe here.
Norman Lindsey Gallery in Faulconbridge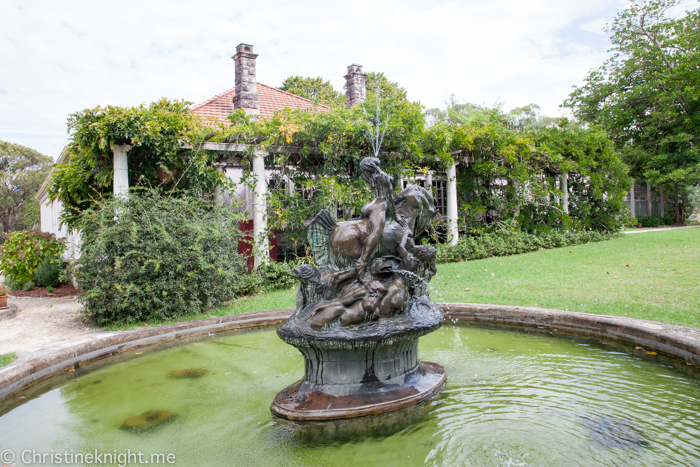 Visit the home and studio of Norman Lindsey (1879-1969), an Australian artist, cartoonist, and writer. Famous for his Magic Pudding books and voluptuous nudes, Norman Lindsey's house and the surrounding gardens have been maintained by the National Trust.
Get more info on visiting the Norman Lindsey Gallery here.
Everglades House and Gardens in Leura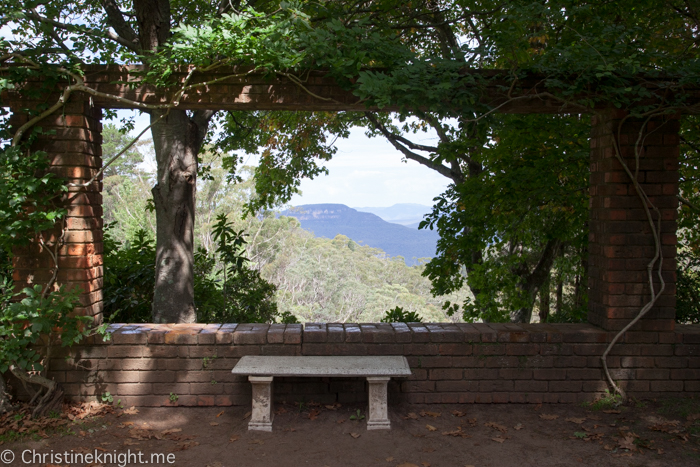 This beautiful 1930s, Art Deco home will transport you to a bygone era of grace and charm. Set aside a few hours to wander the 5.2 hectares of stunning gardens and enjoy a Devonshire tea inside the old house itself.
Get more info on visiting the Everglades House and Gardens here.
Cafe 2773 in Glenbrook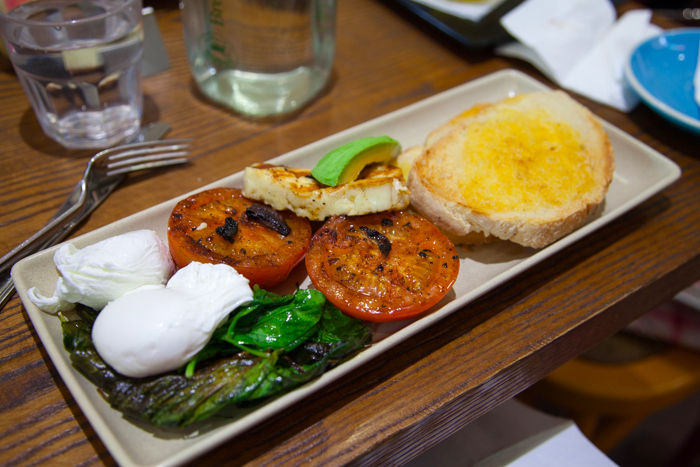 Break your journey into the Blue Mountains with brekkie at one of our fave spots, Cafe 2773 in Glenbrook. The menu at 2773 focuses on use of local organic produce, with an extensive selection of local beer and wine. There's a little play area for kids and farm animals to meet, too.
Get more info on visiting Cafe 2773 in Glenbrook here.
Mayfield Garden in Oberon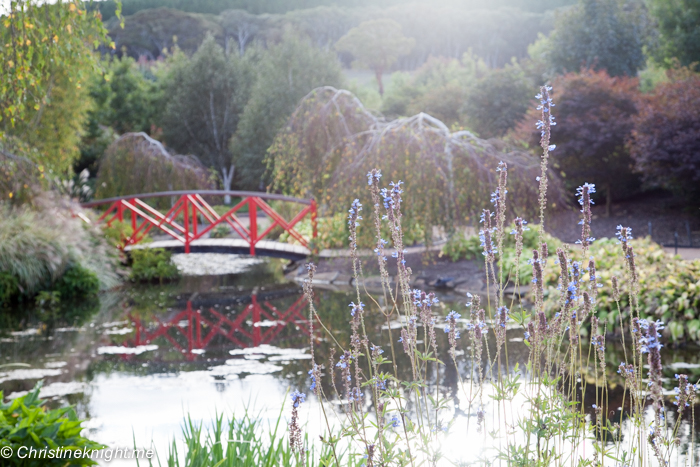 Mayfield Garden is one of the world's largest privately-owned cool climate gardens. It's a gorgeous spot to visit year-round, with waterlilies in summer, colourful foliage in autumn, raw structure of plants in winter and fragrant blooms in spring. Look up their calendar of events and plan your visit around one of Mayfield Garden's special festivals.
Mayfield Garden is quite a drive from Sydney, making it a bit of a stretch for a Blue Mountains day trip. You might want to consider staying the night nearby.
Get more info on visiting Mayfield Garden here.
More things to do in Sydney
Find a list of the best things to do in Sydney with kids here.
Find things to do in Sydney for free here.
Get a list of the best kid-friendly beaches in Sydney.
Find the best animal experiences in Sydney here.
Visit the best kid-friendly restaurants in Sydney here.
Find the best high teas in Sydney here.
Head to one of the best museums in Sydney here.
Check out things to do in Sydney on a rainy day here.
Enjoy one of the best ocean pools in Sydney here.
First time visiting Sydney? Get tips for first time visitors to Sydney here.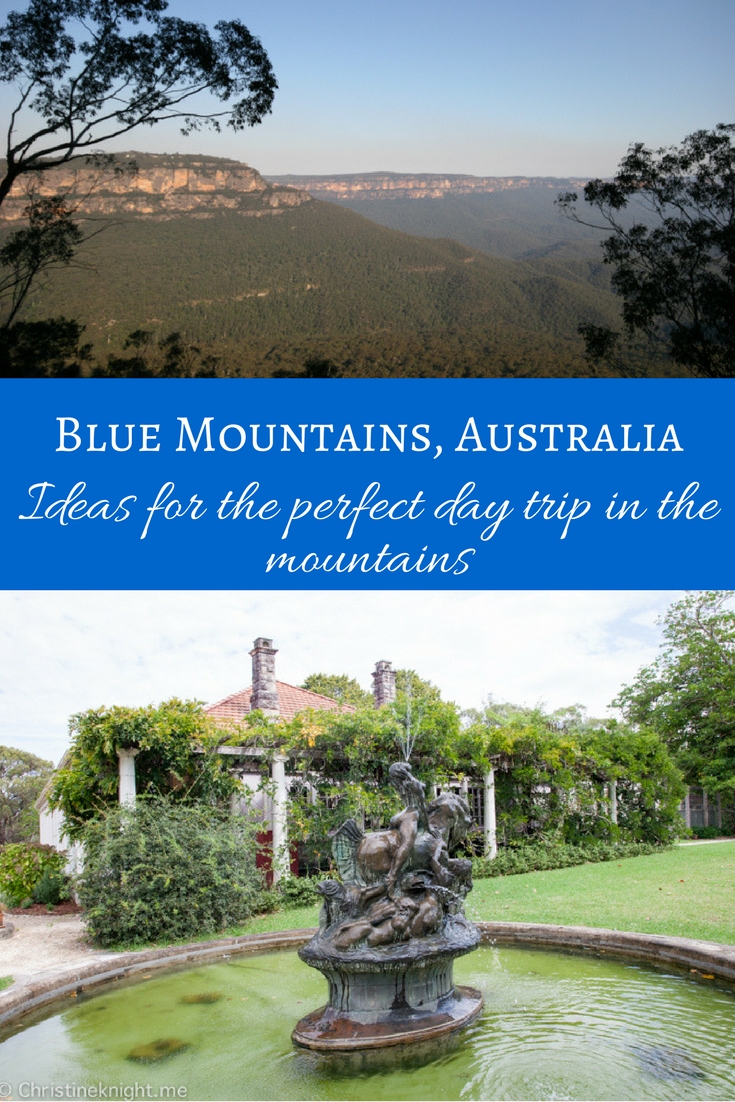 Christine is the editor of Adventure, Baby!