One of the absolute best things about living in Australia is the stunning natural environment we live in. A hour and 15 minutes south of Sydney is a gorgeous spot called Wattamolla, located in the Royal National Park.
Wattamolla Beach Royal National Park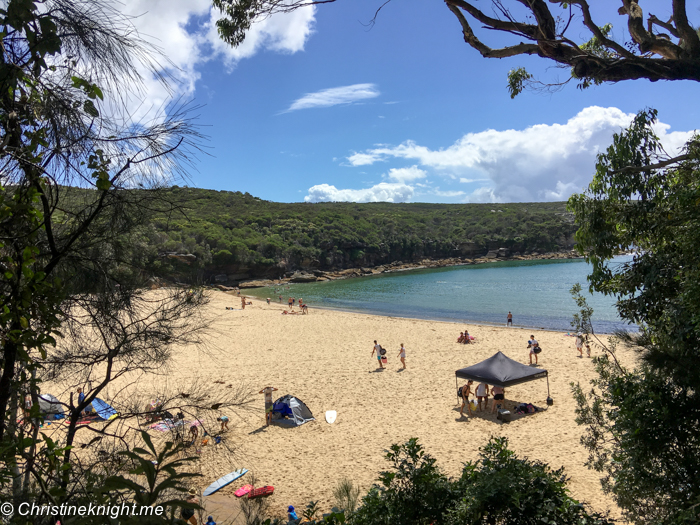 While it's well-known as a spot to swim, snorkel, picnic and generally laze about, it's also an historic area, with "Wattamolla" being the name the local Aboriginal people gave it many years before Europeans arrived.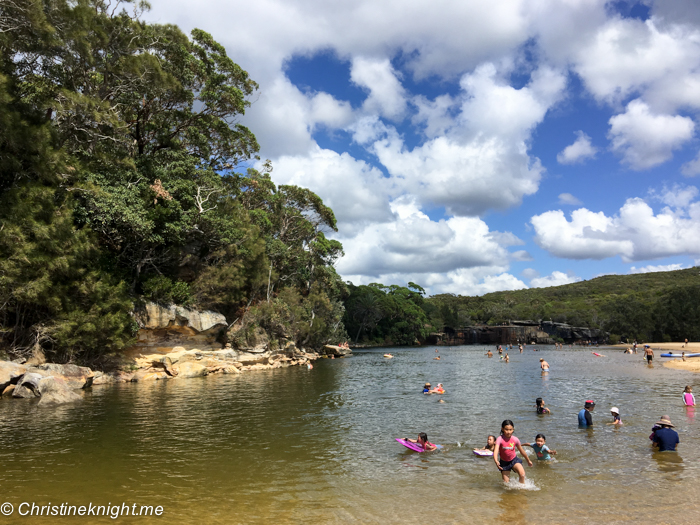 "Wattamolla" means "place near running water" – a highly appropriate name for an area that is a cove, lagoon and beach. In 1796 Matthew Flinders, George bass and William Martin came across the cove while exploring, and recorded its name as "Watta-Mowlee", but is today spelt Wattamolla.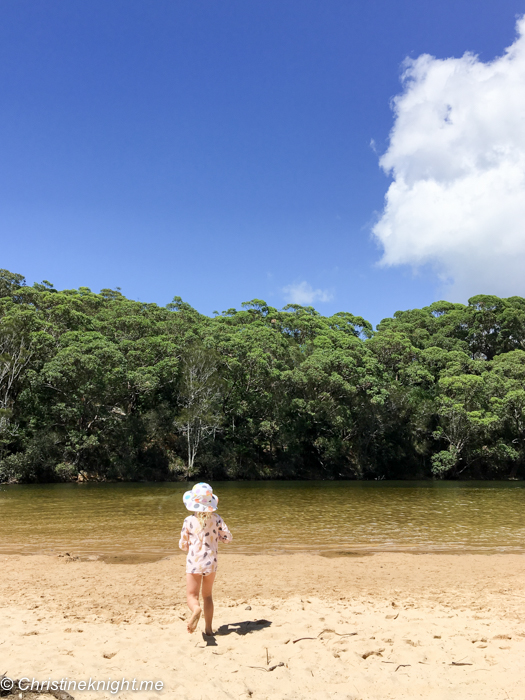 Today, Wattamolla is a popular spot for families, as well as groups of all ages, due to the wide variety of activities to do there. The beach has sparkling clear water, edged by rocks that are fun for climbing.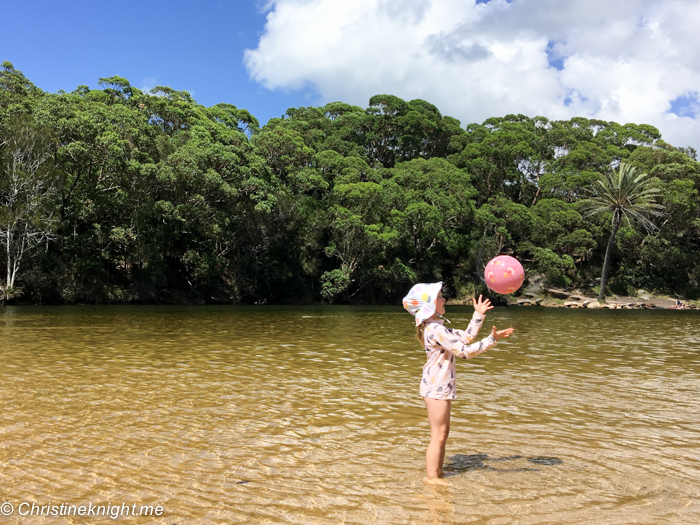 Then there's the Wattamolla lagoon deeper into the cove, which is perfect for little kids to swim in. It's shallow and calm, so kids of all ages can paddle, swim and play at its shore safely. Adults love to bring giant floats and canoes to the lagoon and wile away the day floating around.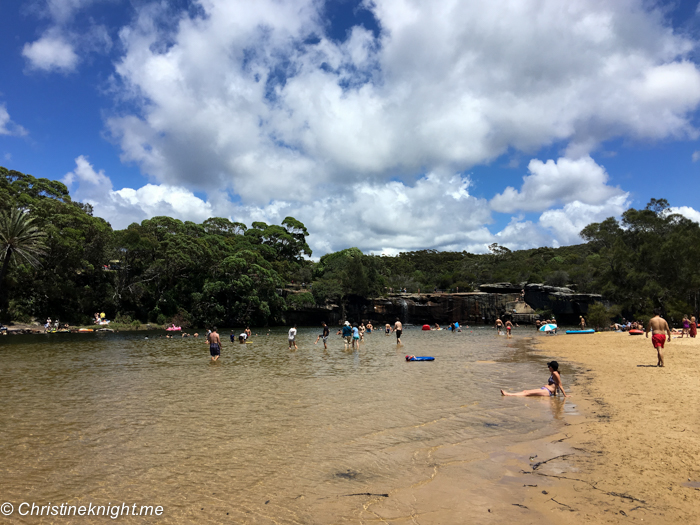 The pretty Wattamolla falls flows over the rocks at the back of the lagoon, and is a popular spot for daredevils to jump from into the water below, despite a large fence being erected and big warning signs cautioning people not to dive or jump from the rocks.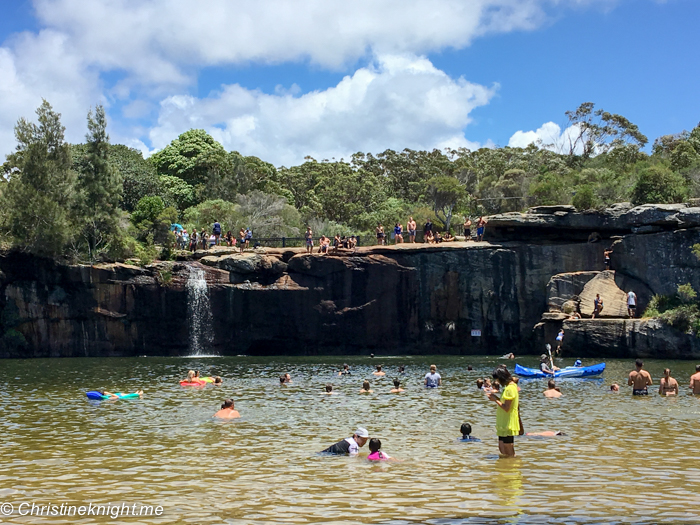 Tips For Visiting Wattamolla
Arrive early! Wattamolla is extremely popular and there is limited parking near the beach. We arrived at 10:30 and the parking lot was almost completely full. I would suggest arriving no later than 9:30 to enjoy the beach with few people there.
It's a 250m walk from the car park to the beach along a narrow rocky path with lots of stairs.
There is no stroller access or paved path on the beach.
The lagoon is edged with plenty of trees to set up a blanket and picnic spot, but many visitors choose to bring their own tents with them.
There is no food available at Wattamolla, so bring a picnic with you down to the beach, or use the free barbeque areas near the parking lot to make your own lunch.
There is also no water available, so bring plenty with you.
While there are bathrooms at Wattamolla, they are located next to the parking lot so go before you walk down.
The beach is free to visit but entry to the Royal National Park costs $12 per vehicle per day and payment is cash only.
There is little to no mobile reception at Wattamolla.
The Royal National National Park is open 7am to 8.30pm but may have to close at times due to poor weather or fire danger.
Beaches in this park are not patrolled, and can sometimes have strong rips and currents.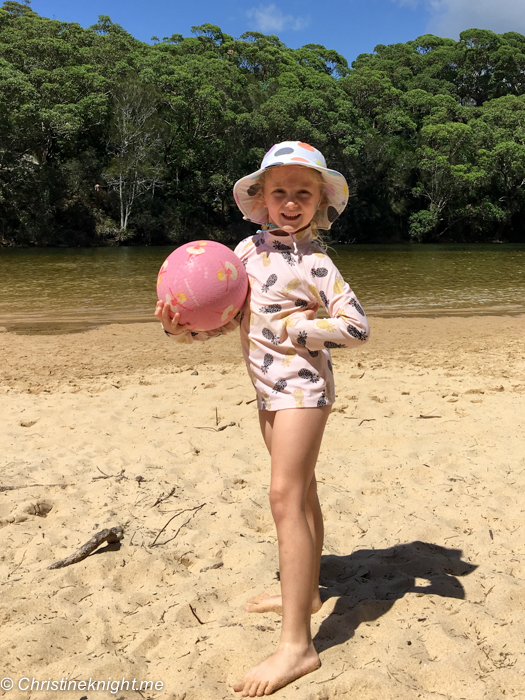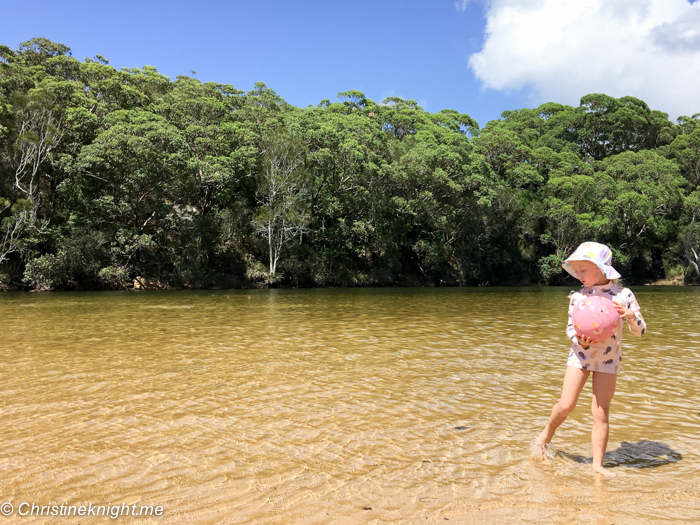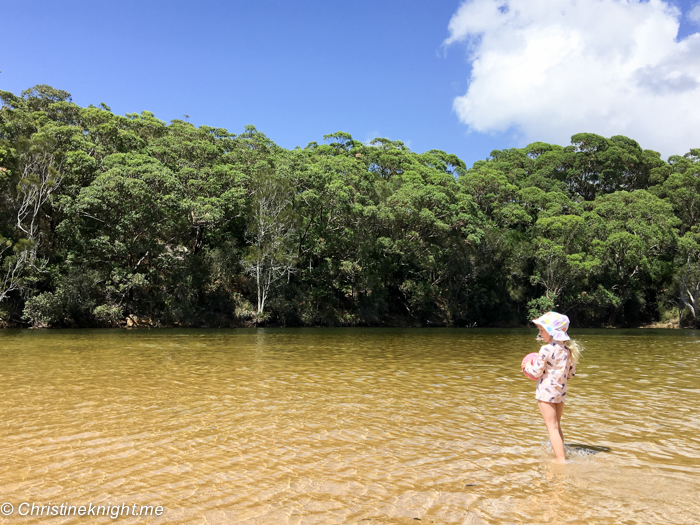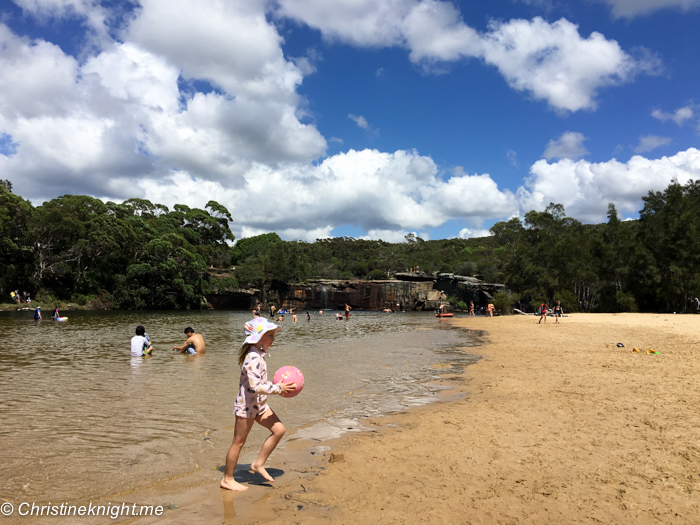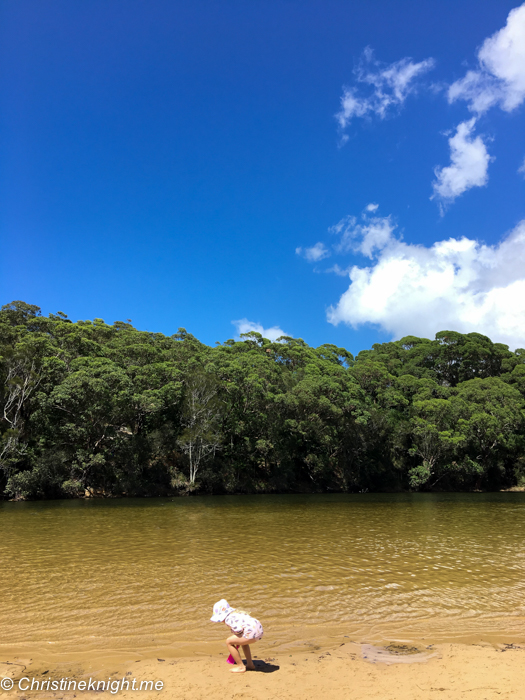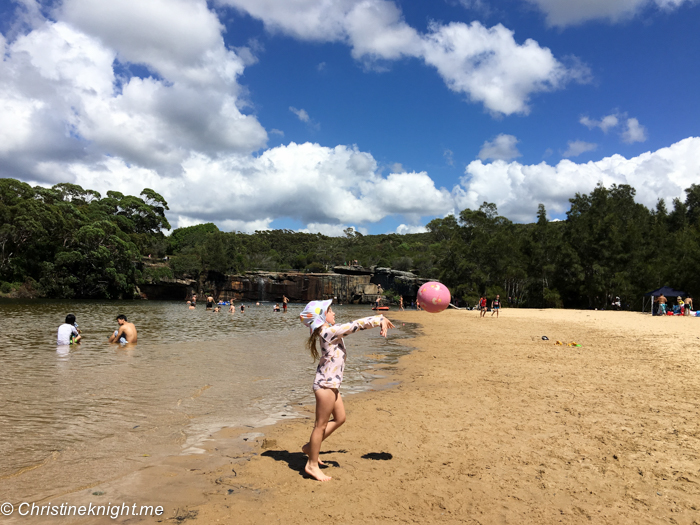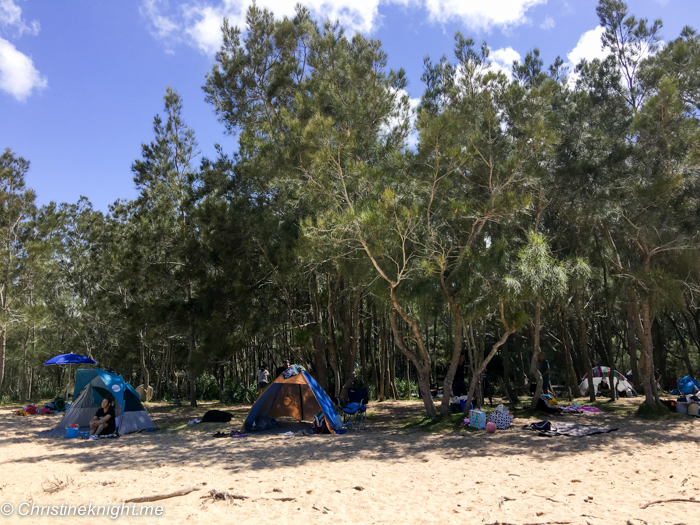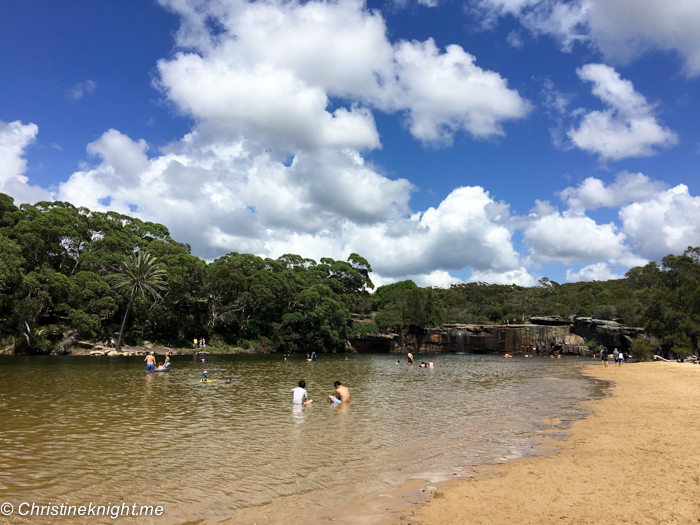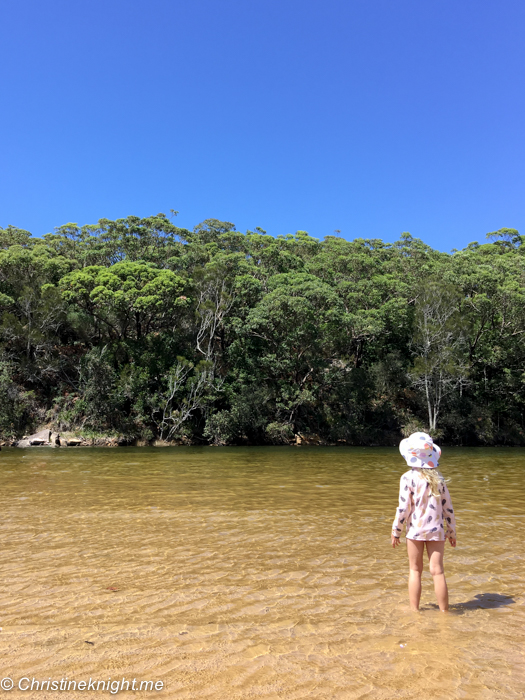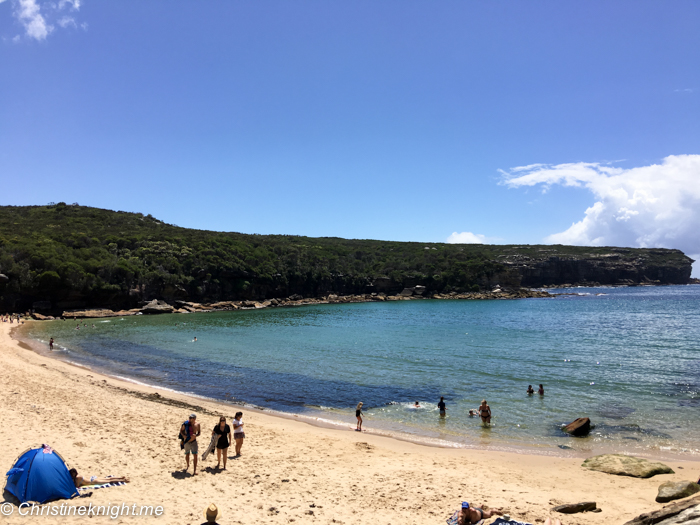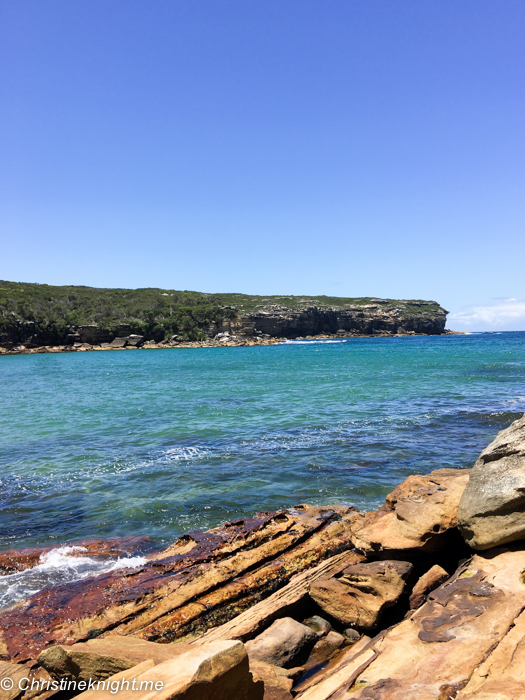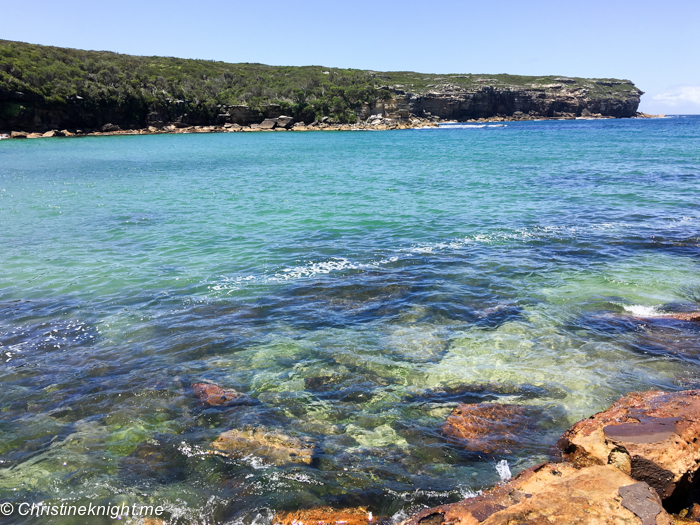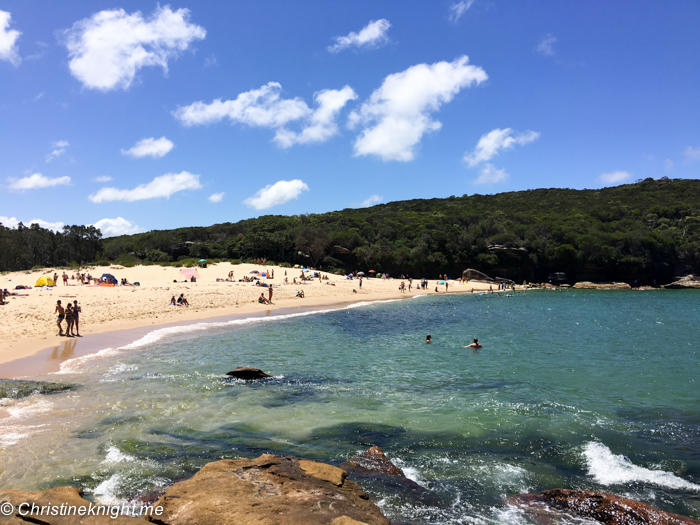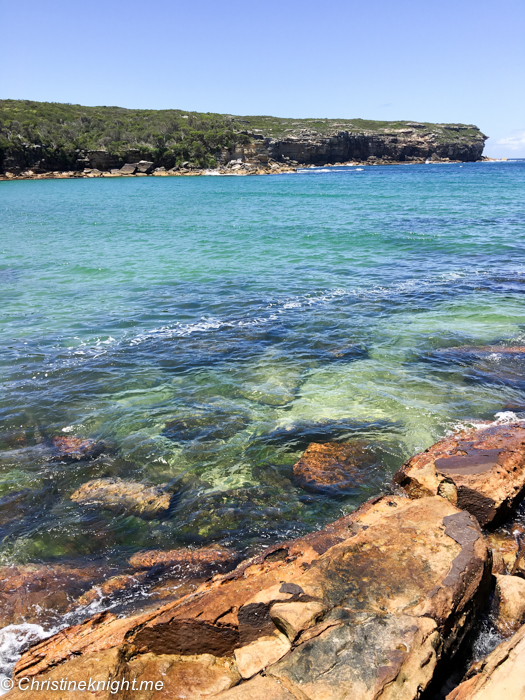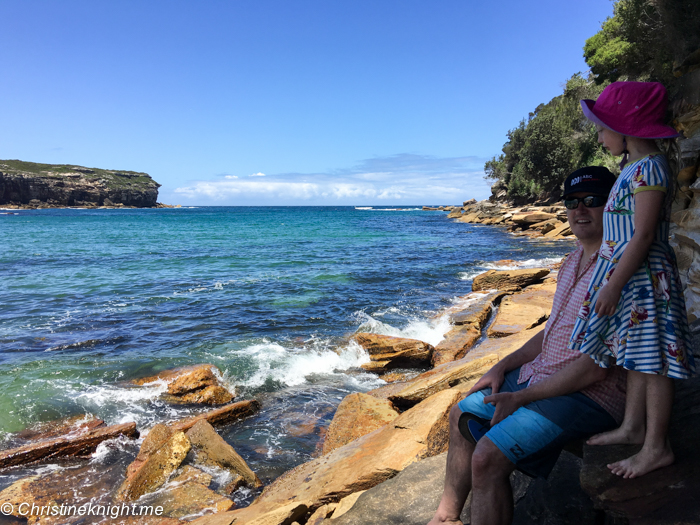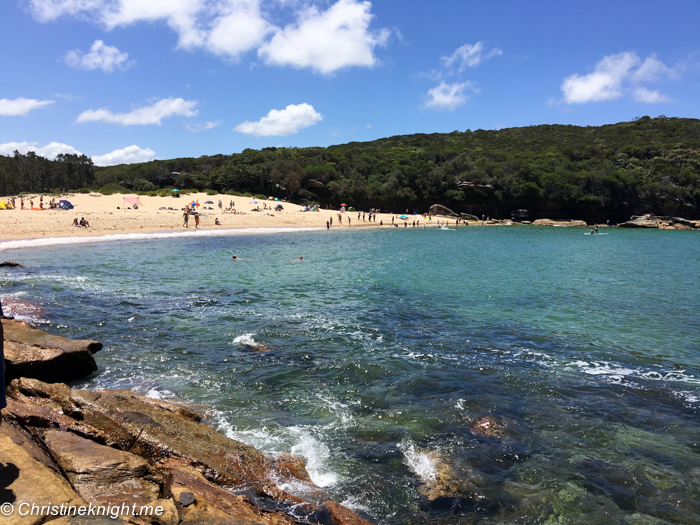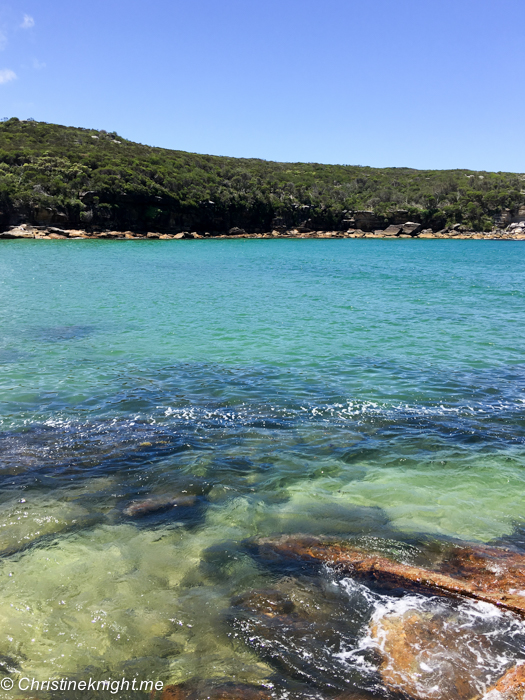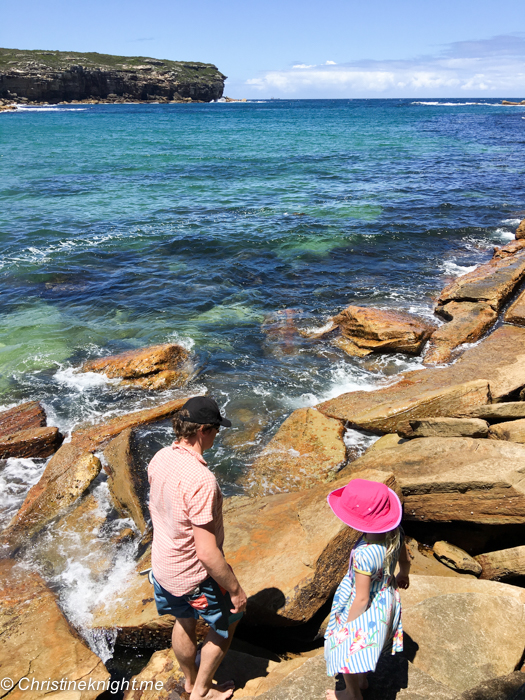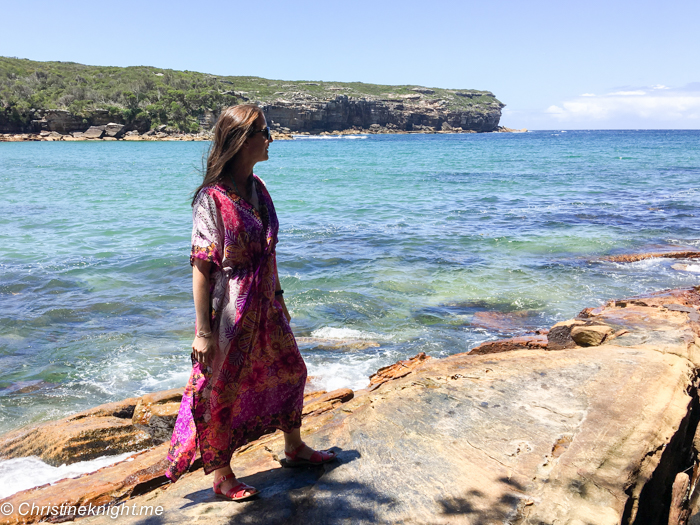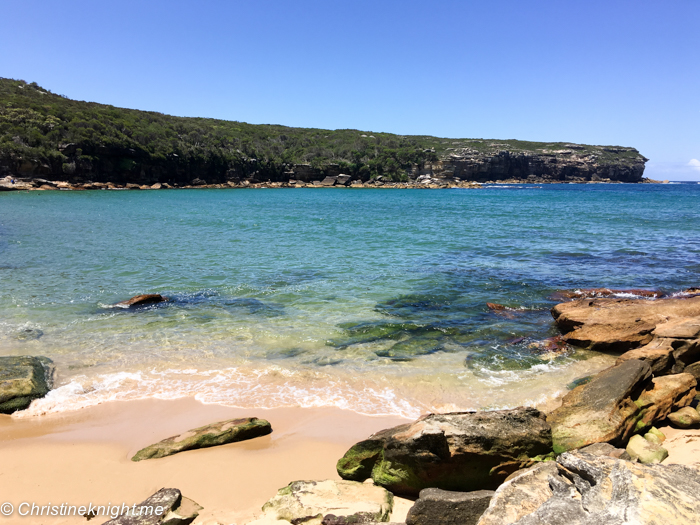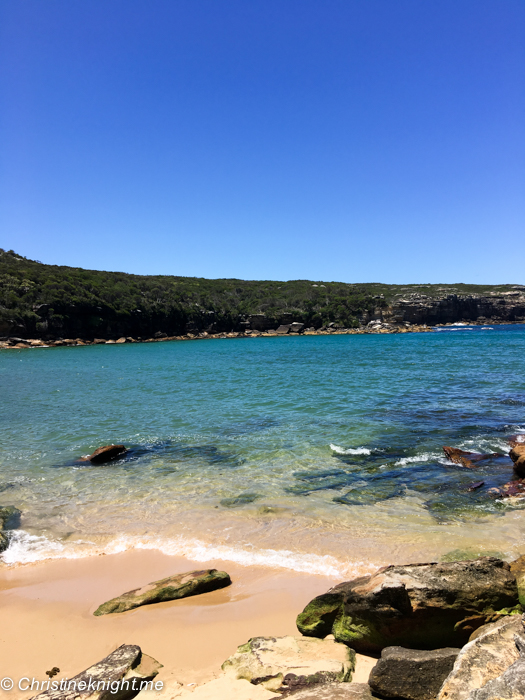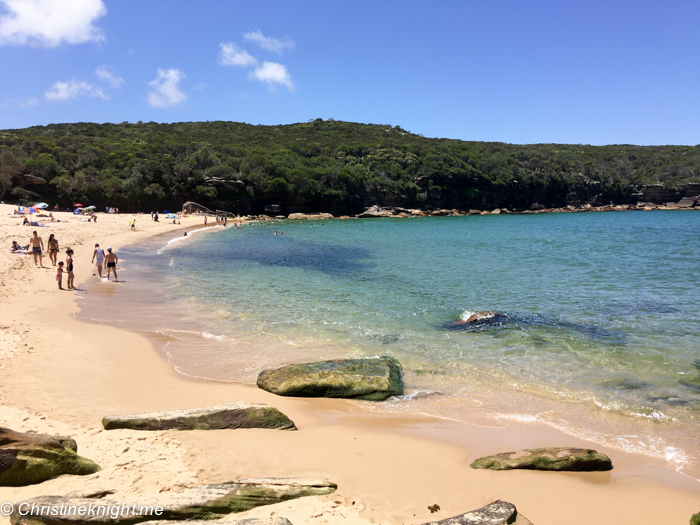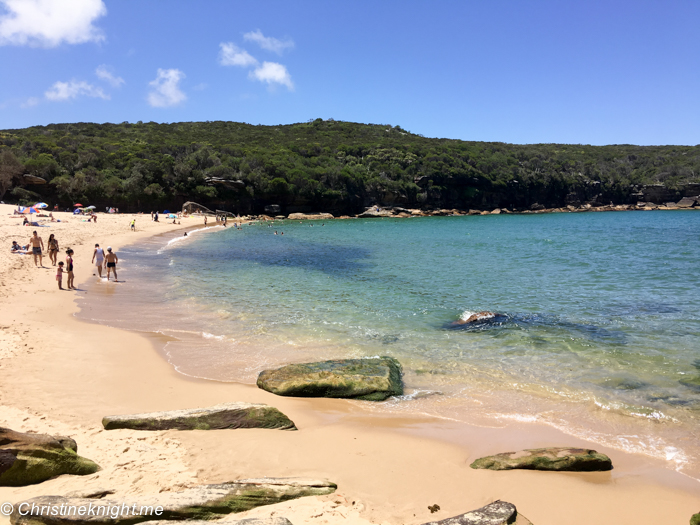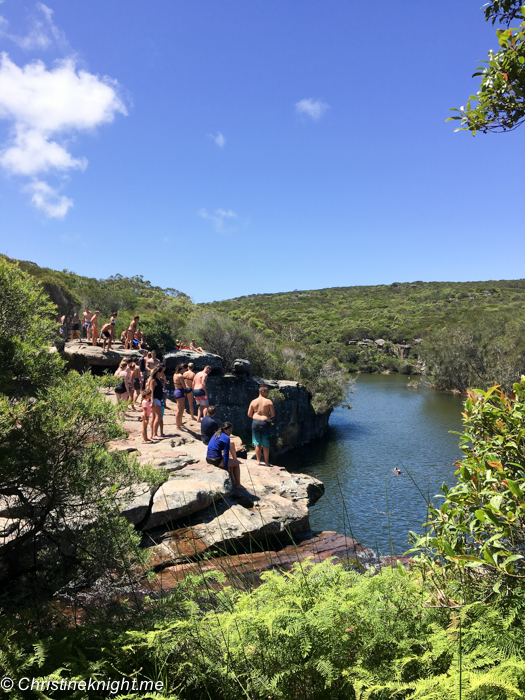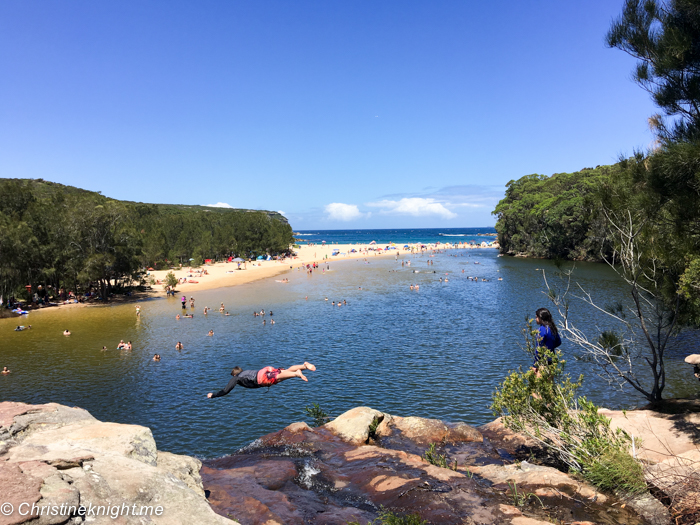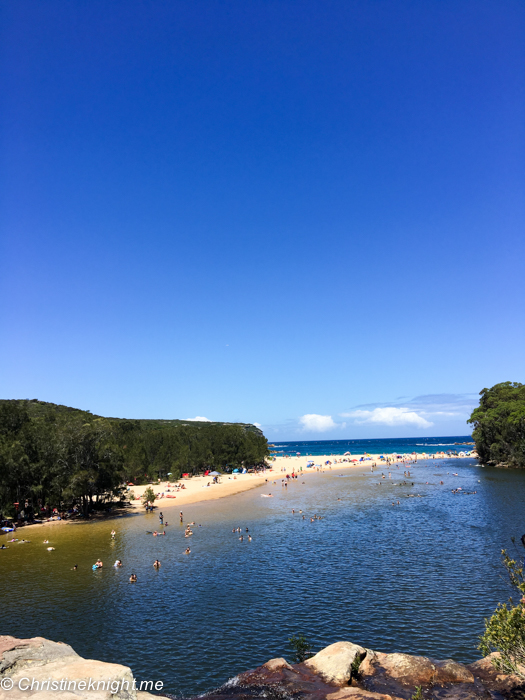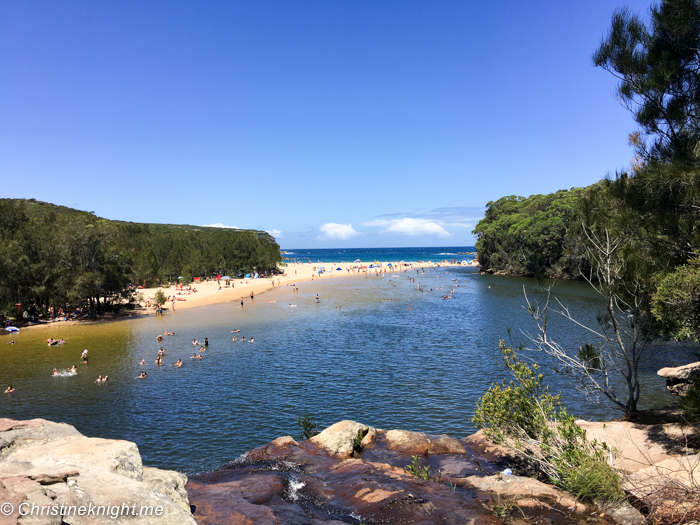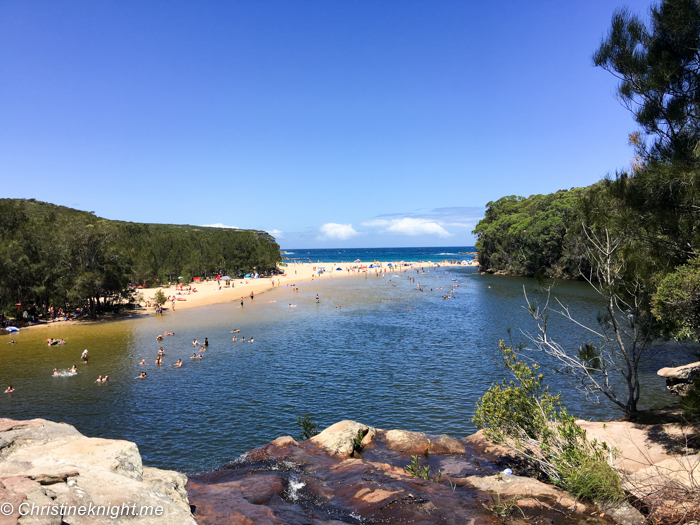 Royal National Park Wattamolla Beach
Royal National Park, Coast Track, Sutherland Shire NSW 2232
More info on visiting Wattamolla here.
Get more info on Royal National Park beaches here.
How to get to Wattamolla Beach
Driving is your best bet, although parking is tricky.
Get Directions here
Find more beautiful Sydney beaches to visit here.