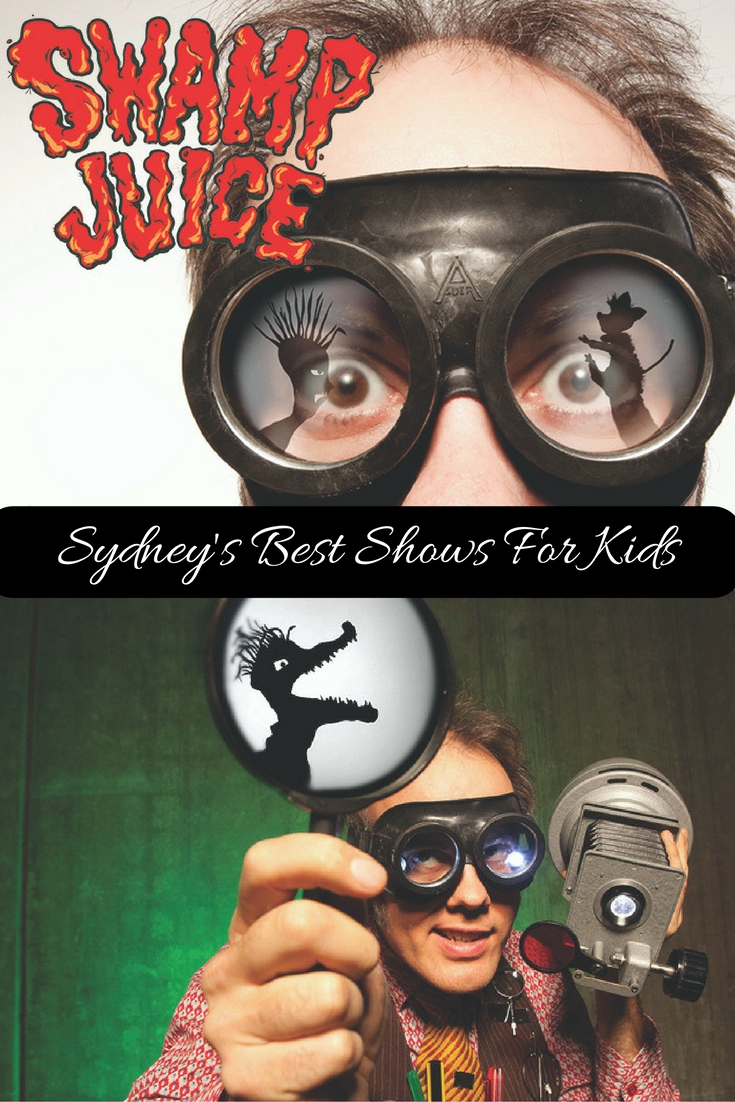 These school holidays, treat the kids to Swamp Juice, the award-winning show that's toured the world and is now coming to Sydney this January.
Swamp Juice is a ridiculously fun shadow puppetry show for kids aged seven and up. It was a sell-out hit at the Edinburgh Fringe Festival, with theatre critics calling the show " Innovative" and "memorable", from the Times, and "Breathtaking… Wonderfully enchanting… A heartwarming, funny show for children of all ages", from the Evening Standard.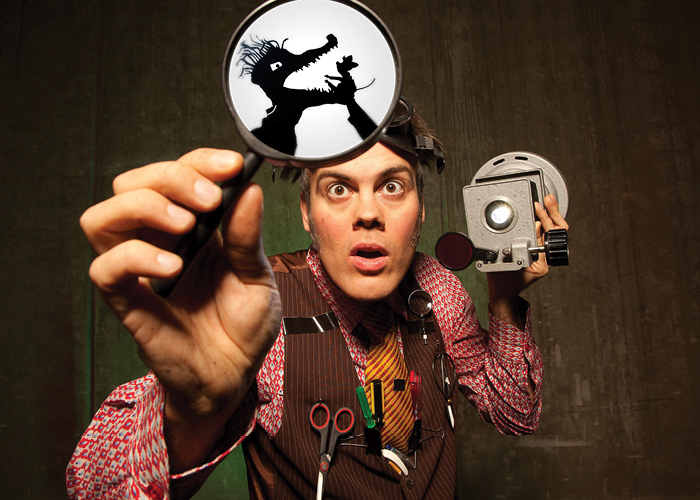 The show creatively makes shadow puppets out of bits of rubbish and household objects to tell the story of bickering snails, a neurotic snake and an opera singing mouse with a jaw-dropping 3D finale! This is a swamp like no other!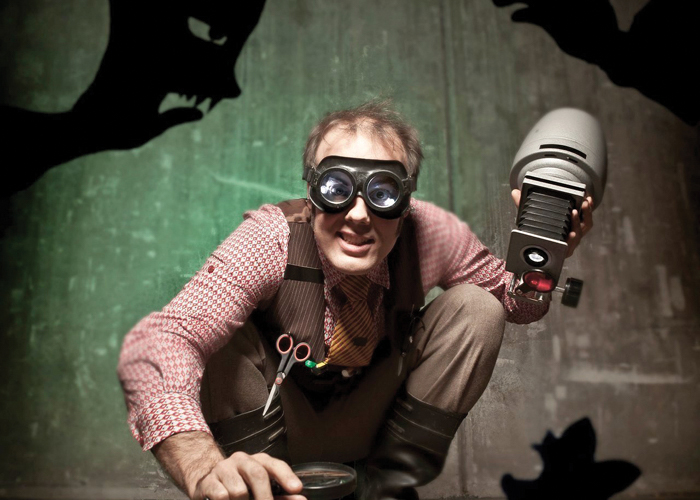 Swamp Juice is presented in Australia by Monkey Baa Theatre Company, based at the Lendlease Darling Quarter Theatre in Sydney. We've been seeing their excellent productions for the past two years, and are always impressed by the exciting, inventive and fun shows that they put on for kids.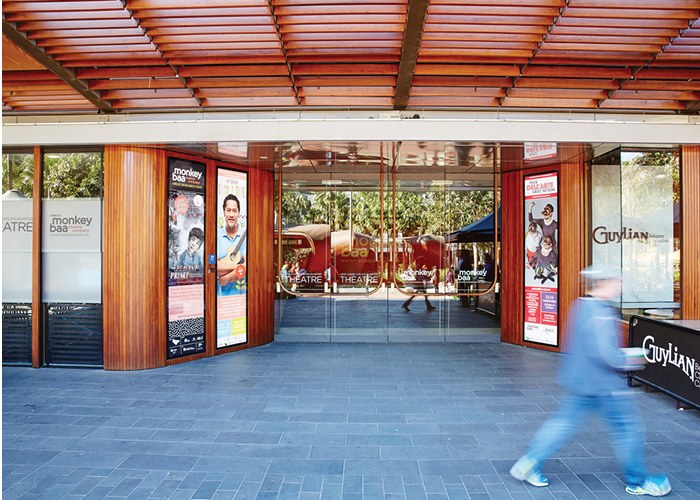 Monkey Baa is actually Australia's widest-reaching touring company, having conducted over 25 national tours to 135 regional and remote communities across every state and territory of Australia, 3 international tours and over 2,500 performances, and engaged with 1.2 million young people. It's Monkey Baa's goal to provide young people with fantastic theatre experiences no matter where they live or what their economic situation might be.
The company is also passionate about showcasing Australian cultures and stories, and work hard to create shows that offer young people a truly multifaceted reflection of the world we all inhabit.
SWAMP JUICE
A Bunk Puppets production, presented by Monkey Baa Theatre Company
Where: Lendlease Darling Quarter Theatre, Terrace 3, 1-25 Harbour Street, Sydney (opposite the Darling Quarter children's playground)
When: 17 – 21 January, 10.30am & 12.30pm
Suitable for: ages 7+
Duration: 55 minutes
Tickets: $29 adult/child; $104 family of 4; $125 family of 5
More info: http://www.monkeybaa.com.au/shows/swamp-juice/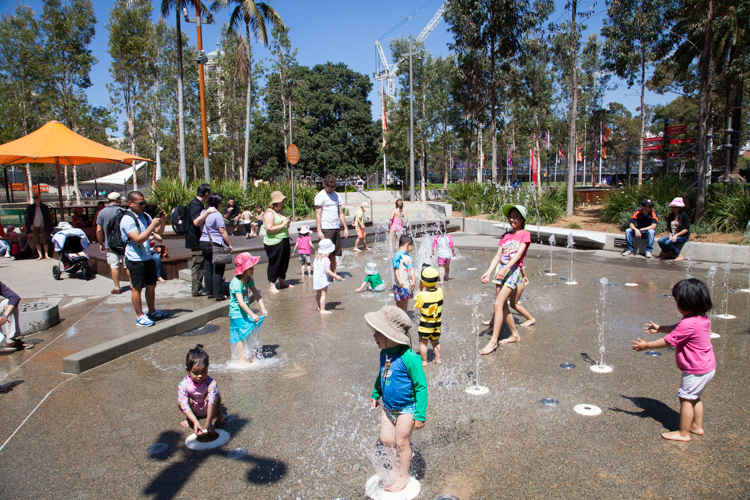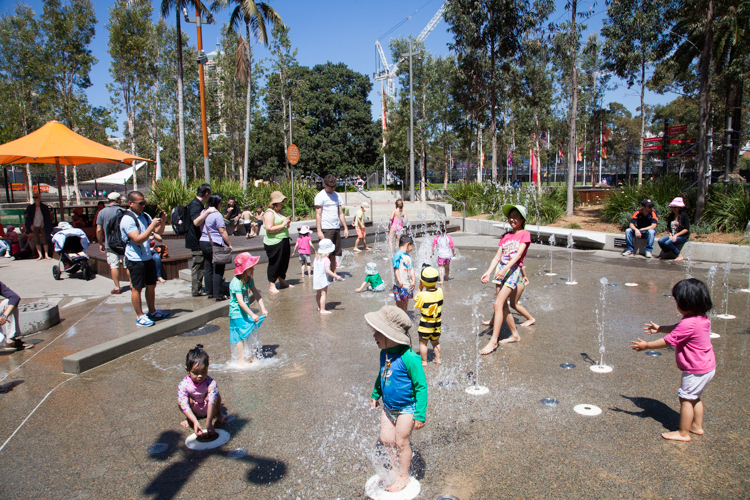 What's nearby?
After the show, check out the Darling Quarter playground directly opposite the theatre and enjoy lunch in one of the area's many cafes, or bring a picnic and enjoy it in the sun on one of the many green areas.
This article was produced in conjunction with the Monkey Baa Theatre Company. All opinions are, as always, my own. We genuinely love their productions and think readers will enjoy their new show.
More things to do in Sydney
Find a list of the best things to do in Sydney with kids here.
Find things to do in Sydney for free here.
Get a list of the best kid-friendly beaches in Sydney.
Find the best animal experiences in Sydney here.
Visit the best kid-friendly restaurants in Sydney here.
Find the best high teas in Sydney here.
Head to one of the best museums in Sydney here.
Check out things to do in Sydney on a rainy day here.
Enjoy one of the best ocean pools in Sydney here.
First time visiting Sydney? Get tips for first time visitors to Sydney here.