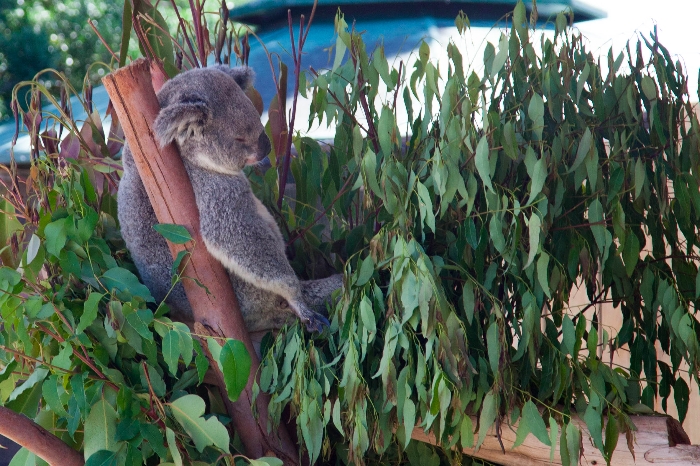 Nestled in the quiet suburb of Helensburg lies Symbio Wildlife Park,  a tiny zoo that makes for a great afternoon of wildlife encounters — particularly for little kids. Symbio boasts "we'll get you closer", and there are indeed opportunities to get up close to lots of animals. The grounds are spacious and well-kept, and the animals all healthy and happy looking. No sad depressed animals in tiny enclosures here.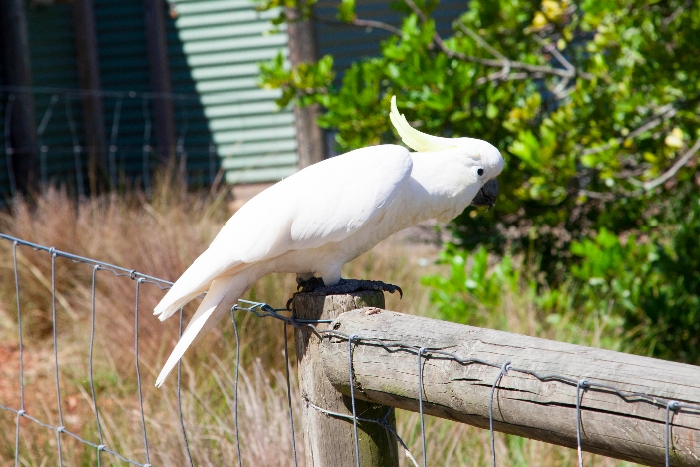 We arrived just in time for the koala talk. It was an informative session with lots of great info that I didn't know about the koala. It was a little over the heads of the littler kids though — better for older kids and adults, as the tiny tots were getting restless. The talk usually ends with the opportunity to touch a koala, but our koala was a newbie and people-shy, so no pats for our sad toddler, despite her repeated exclaimations that "he's so cuuuuuuute!".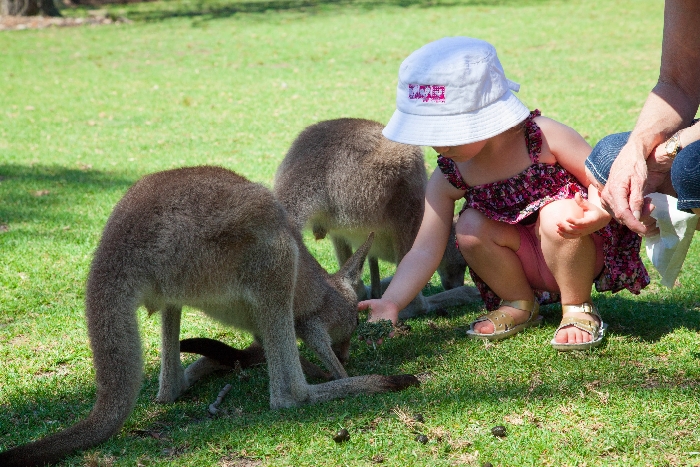 The biggest hit for all of us was the walk-through kangaroo enclosure — a large paddock filled with kangaroos. We had bought bags of animal feed at the entrance so we were ready to get up close and personal with some Aussie icons. The kangaroos were extremely docile — I would imagine because they're so used to lots of people being around them. They were very happy being touched and would munch the grass off your hand, tickling your palm with their teeth. We showed Miss E how to feed them carefully, and pretty soon she was able to feed them on her own.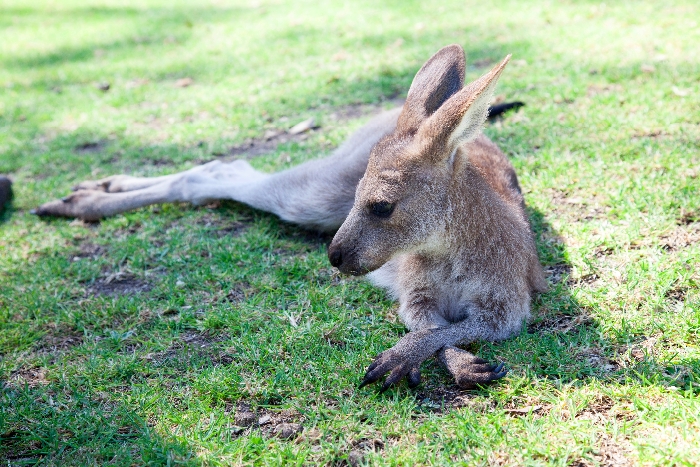 The goats also were excited to be hand-fed — they were in an enclosure that they were desperate to escape in their enthusiasum for our grass-like food. These super friendly goats were actually very gentle, and E was able to feed them without loosing any fingers.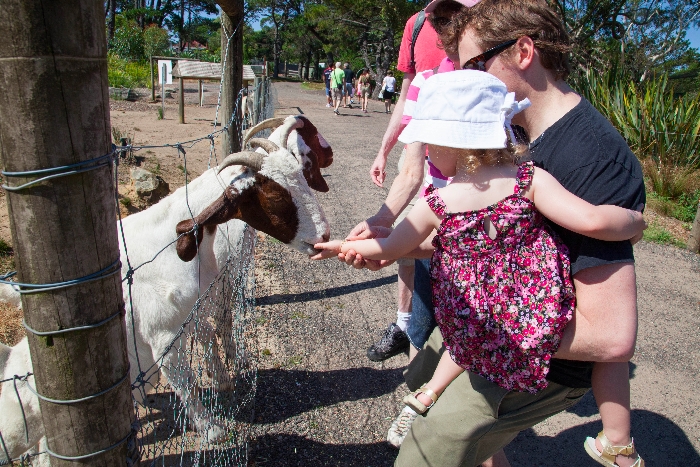 There were actually a lot of animals roaming wild, but they kept their distance from us (good call, toddlers are notorious animal-chasers). We spotted peacocks, ducks and cockatoos cheerfully roaming the grounds.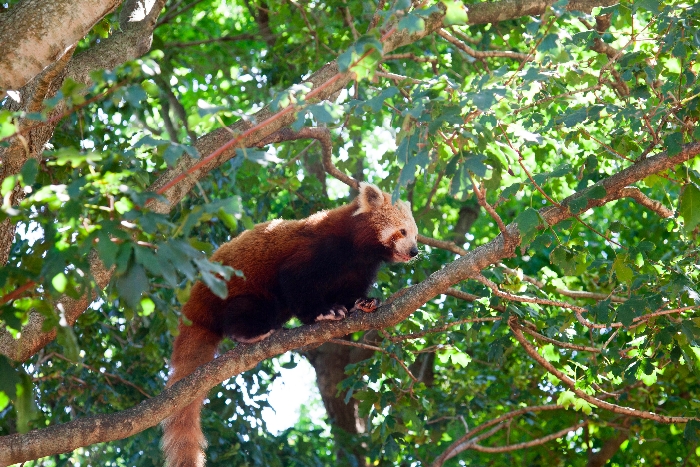 As well as having standard farm animals, the zoo is home to a few exotic creatures like a Sumatran tiger (who was MIA when we visited his enclosure), red pandas, crocodiles, adorable marmoset monkeys and meerkats.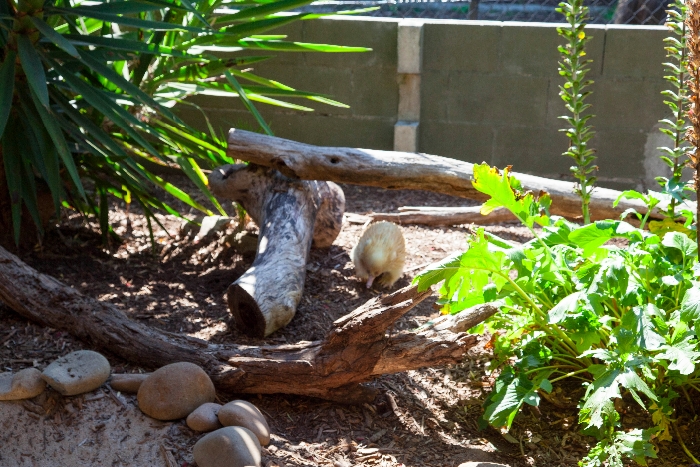 A surprise standout was an albino echidna — something none of us had ever seen before.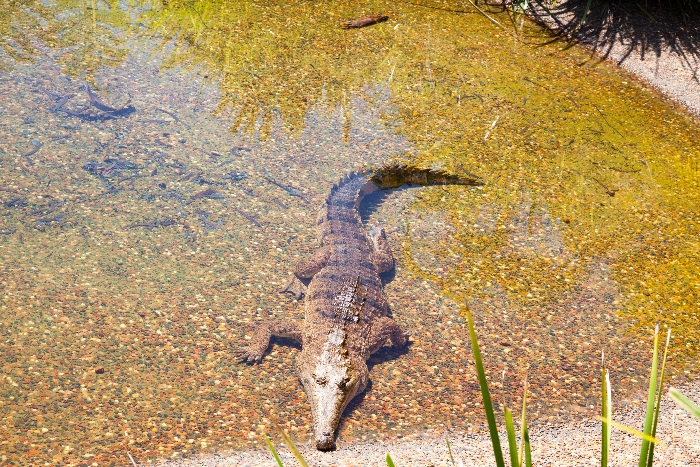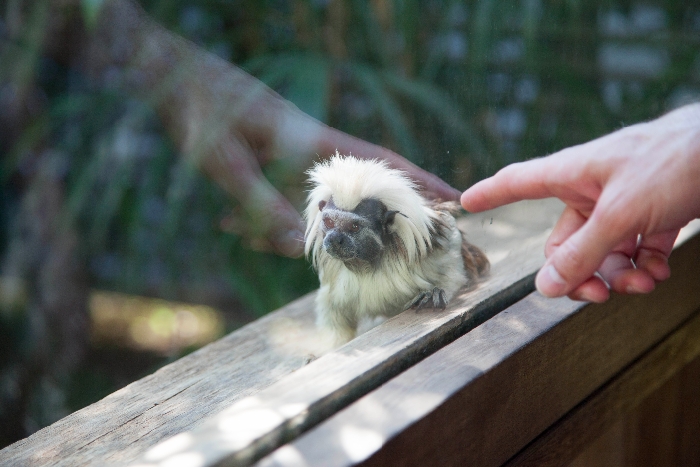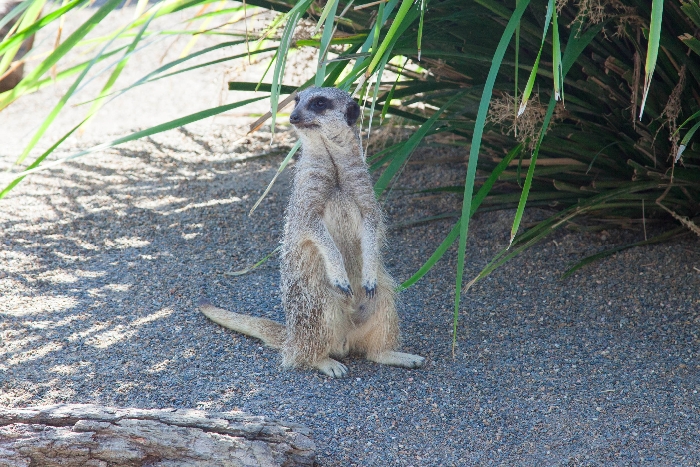 Symbio Wildlife Park is a great way to spend a few hours entertaining kids. I would recommend lunch at a nearby fave, The Palms Cafe, for delicious food before exploring the park.
Symbio Wildlife Park
7-11 Lawrence Hargrave Dr,
Helensburgh NSW 2508
Open daily, 9:30am-5pm
Phone: 02 4294 1244
Prices: Adults $27, children 3-15 years $15.