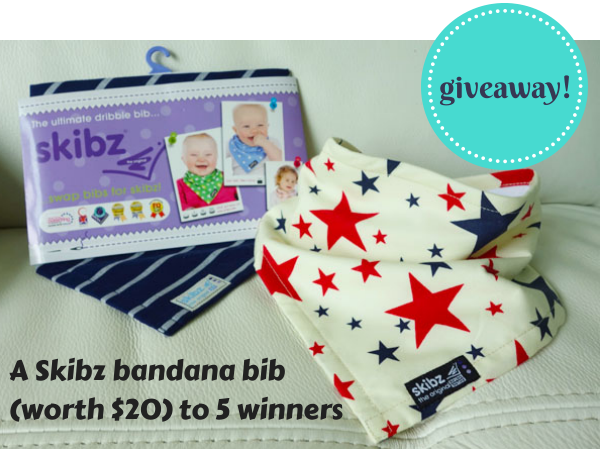 Hailing from the UK, Skibz bandana bibs are really blimmin' good.
Let me explain..
If you've seen Carter in real life, you'll know he's got some sort of…… drool issue.
He was an epic drooler since 4 months old. He's drooled every day since (he's now 15 months), a constant free-flow leaking tap, at every waking moment. And it shows no signs of abating. Frankly, I'm impressed he has that much liquid in him! I'm also surprised he hasn't shrivelled up like a prune.
Because of this, I have an entire drawer stuffed to the brim with bibs. About 90% of them are really insanely cute, but are not usable – he soaks through them in an hour, tops. The remaining 10% of bibs are those double-sided ones or have the waterproof backing… except they're all the regular U-shaped bib and look, well, baby-ish.
I was pleased with Skibz because:
Skibz look good. I fully admit I like nice-looking stuff. The bandana style is just so *rockstar*! Plus, the adjustable press stud fastening works well for a growing kid.
Skibz soak like crazy. The double-layer backing is highly absorbent and Carter wears this for a TEN-HOUR DAY without the back side getting damp. It's impressive.
Skibz look good. Oops. I said this already. But really, they're so freakin' cute!!!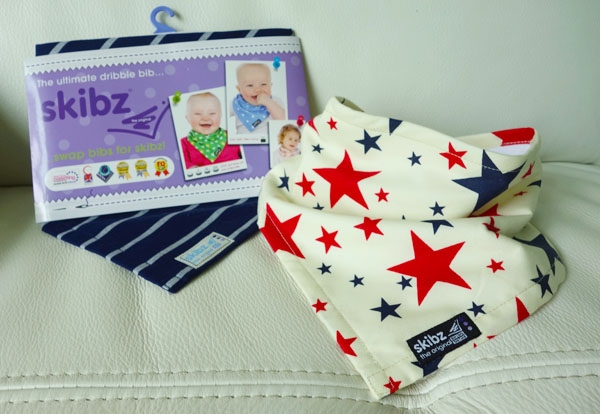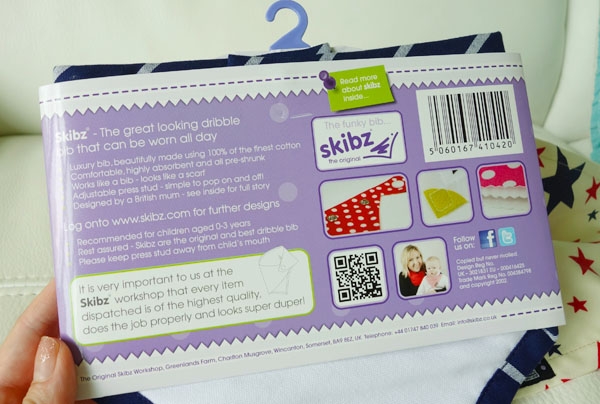 Rockabye lane are giving away FIVE winners a Skibz bib in your choice of design
(worth $20 each)
a Brunch with my baby giveaway

You can submit some of the entries more than once a day, so come back tomorrow to get more entries in the draw.
Giveaway will run from 6 Dec to 12 Dec 2013 inclusive.
Winner's entry(s) will be verified according to the entry criteria(s).
Rockabye lane will send each of the five winners a Skibz bib of their choice from available stock, to their nominated Singapore address.

So here's Carter in his Skibz Red & Blue Stars Bandana Bib. The vibrant star print had me sold! I like pairing it with a solid coloured top, so it really shows off his bib. You have no idea how many times I've been asked by strangers "Is that a bib? Really? Where is it from?!" whenever he wears this out…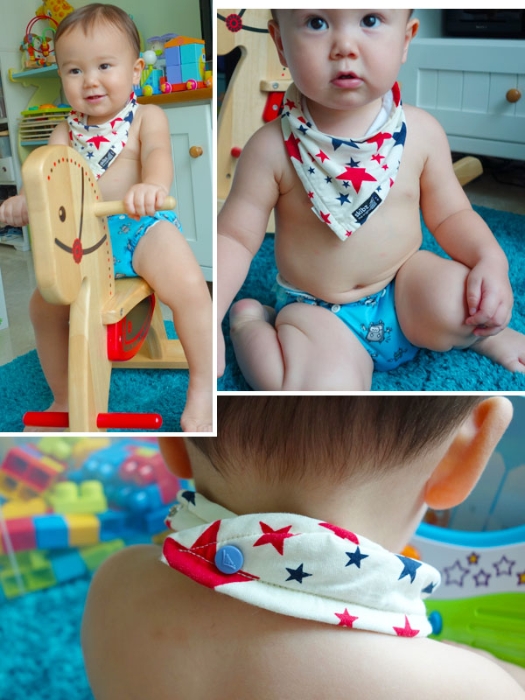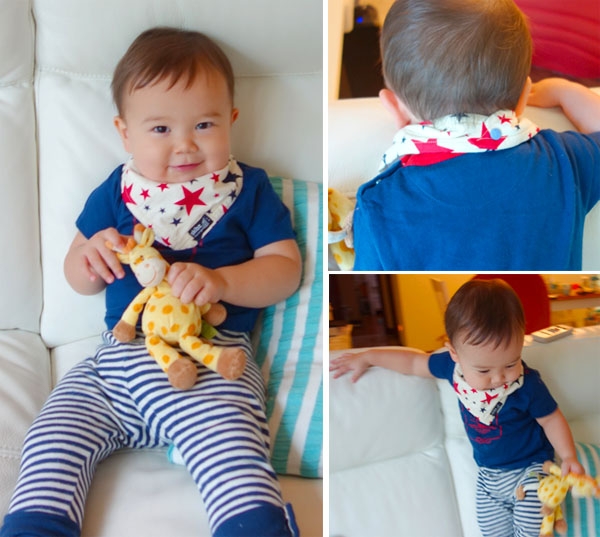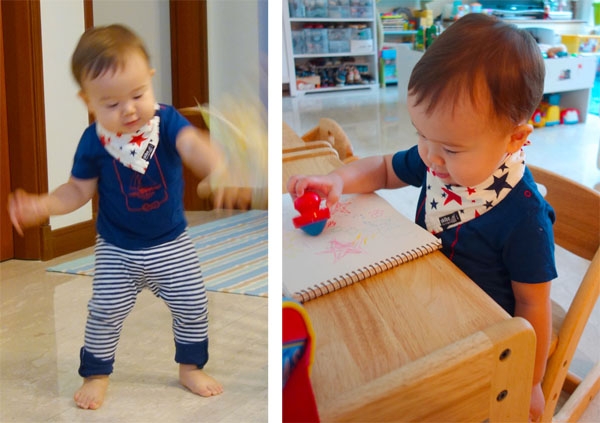 And the more understated but very dude-ish Skibz French Stripe Bandana. I reckon this looks nice paired with printed tops, because it doesn't clash and just looks like a cool lil bandana!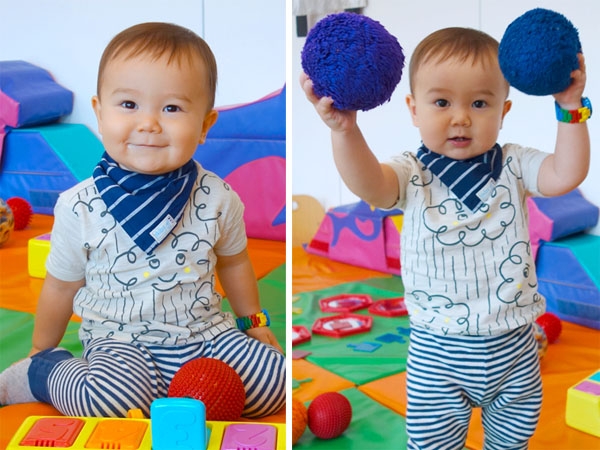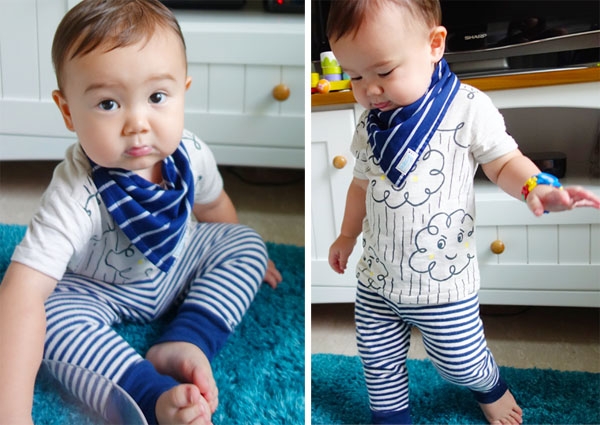 There's a variety of designs, which you can check out below. I just noticed they even have an organic version – oooooh!!!!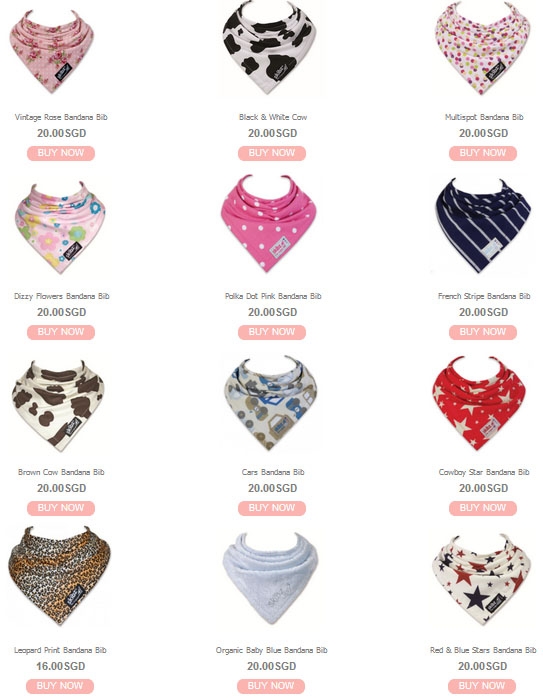 Thanks Rockabye lane!