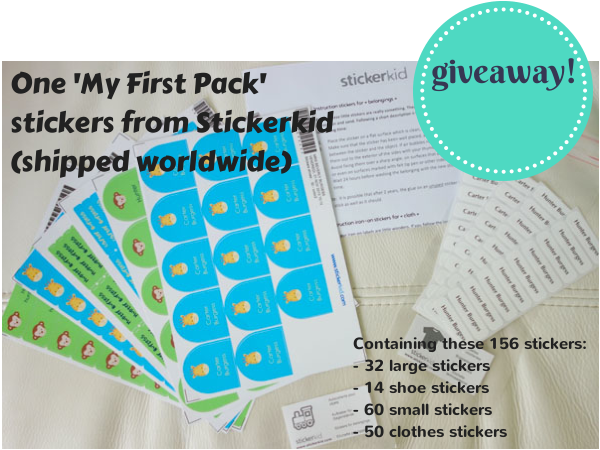 (psssst! Read on for a discount code to Sickerkid)
Both my kids start their unaccompanied playgroup in the new year!
They'll be attending 3x a week, for 3 hours each time. HELLOOOOOO kid-free mornings for me, for three glorious days a week!! Seriously, I won't know what to do with myself.
Because of their close age gap (18 months apart), they'll be in the same classroom. There'll be just 6-8 kids in the class (including them) with 2 teachers
Despite the small class, the teachers told me to make sure they have all their belongings labeled, or they risk getting their stuff mixed up with other kids.
I've never purchased labeling-things before, because I've been dubious. Kid things go through a LOT of rough handling and a LOT of washing – how can something so simple as a sticker that you slap on last through all that??
Turns out, they really do last. 
My kids' stickers are by a Swiss company called Stickerkid, that make personalised stickers and labels. They are Swiss-made and ridiculously durable. As in, they last so well that it can't even be normal. Key example? The stickers on their waterbottles are in PERFECT condition – with no nicks or peeling bits – despite the waterbottles being washed and scrubbed daily. They've been stuck on for 6 weeks now (I wanted to give it time to make sure Stickerkid labels really do work!), and they are still PERFECTLY stuck on. Freaky!!
Stickerkid are giving away one 'My First Pack' of 156 stickers (worth $55), shipped worldwide.
 My First Pack contains:
– 32 large stickers
– 14 shoe stickers
– 60 small stickers
– 50 clothes stickers
a Brunch With My Baby giveaway

You can submit some of the entries more than once a day, so come back tomorrow to get more entries in the draw.
Giveaway will run from 27 Dec 2013 to 2 Jan 2014 inclusive.
Winner's entry(s) will be verified according to the entry criteria(s).
Any person from any country may participate – Stickerkid will ship worldwide!
And for those of you that want to order RIGHT NOW, before the new school year starts…
Stickerkid are offering a 10% STOREWIDE DISCOUNT with code: brunchwithmybaby
Valid until 31 March 2014.
Discount is valid on all merchandise storewide, but excludes shipping cost.
So these are my kids' stickers, that arrived swiftly in the mail. I did spend ages trying to decide on the pictures, because they are so many option sto choose from! Stickerkid also have just launched the option to upload your own photo – coolness!!  The stickers come on various sheets and with accompanying instructions (though it's kind of a no brainer).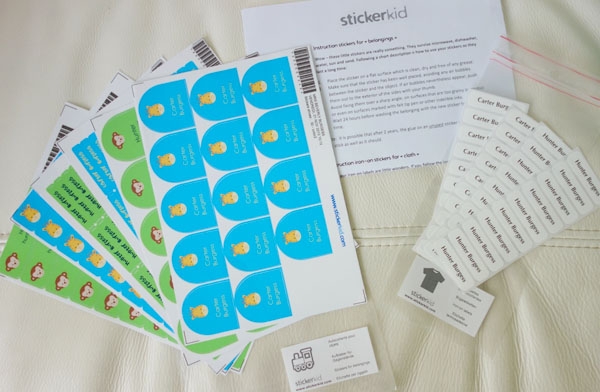 The stickers aren't made of paper, but some sort of vinyl(?) material… that makes the stickers extremely flexible and durable. They feel good. 
This is the back of the Shoe Stickers: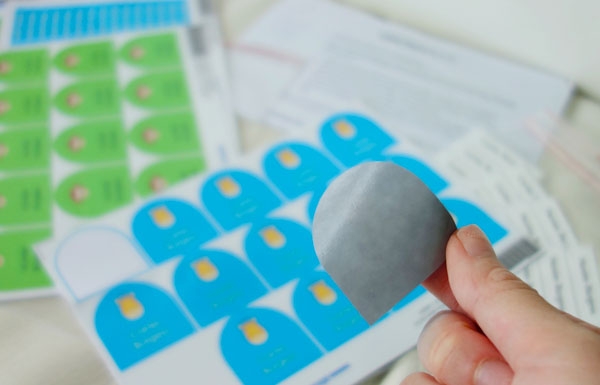 The Shoe Stickers fit nicely in kids shoes, and don't peel off or come loose, to annoy little ones. My kids are pretty amused whenever they see their favourite animals stuck inside their shoes when they're putting them on.
Incredibly, I stuck on a sticker (NOT the iron-on label) on the back of Hunter's hat.. and it's been through a bunch of washes… but the sticker is still there!! In perfect condition.
And as I mentioned before, the stickers on their water bottles have lasted 6 weeks of daily washing and rough daily use. Zero peeling edges, zero nicks, zero colour fade.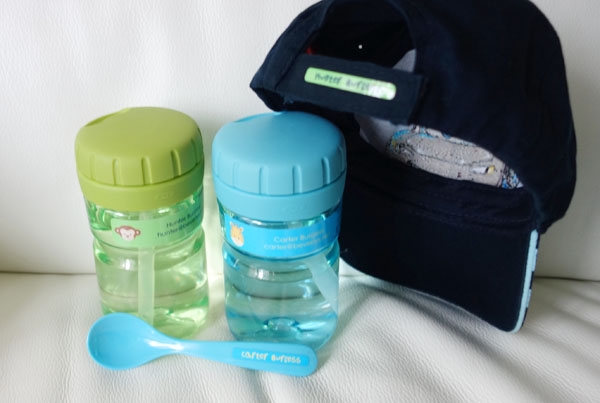 I regressed into a kid and went on a sticker slapping frenzy! Popped them on all their belongings, including their Buono desks. I figure it's a good way to get them to recognise and read their own names, right??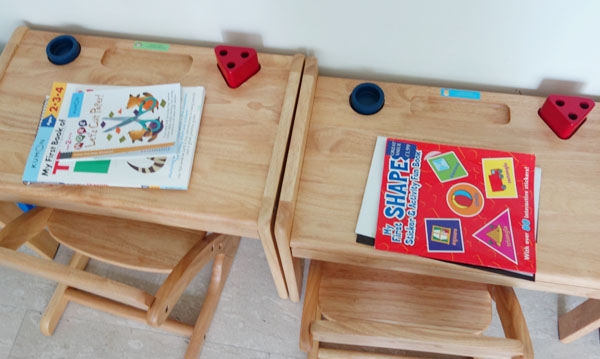 And also on Hunter's Y Velo bike. Because the green is identical and looked too cool!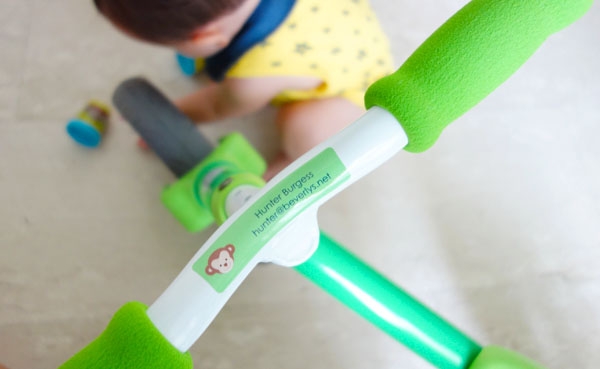 These babies are really, freakily, durable. They last through so much – both physical man-handling, and washing. I'm also impressed with their thin-ness (so it doesn't annoy and get in the way) as well as their flexibility (they wrap around odd-shapes very well with no bubbles or peeling).
This is what Stickerkid is proud to offer in their stickers:
Thanks Stickerkid!