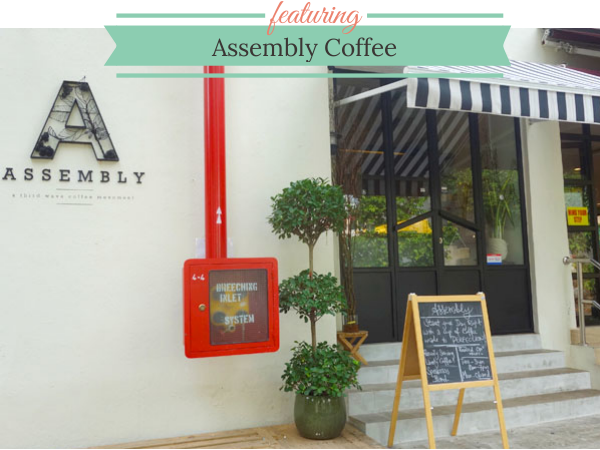 Assembly Coffee has gotten coffee aficionados and cafe-hoppers into a bit of a tizzy. They are fairly new and doing the rounds on social media right now. I'm not surprised. They manage to pull off that lovely trifecta of ambience-catered-for-cafe-hoppers (or people that consider themselves coffee connoisseurs), very decent coffee and food, and also very decent prices.
The interior is pretty tiny, and gets surprisingly packed toward lunchtime on a weekday. I'd imagine there would be a queue on weekends. Because of its small and contained area, I actually thought it was fairly kid-friendly – they can't really escape!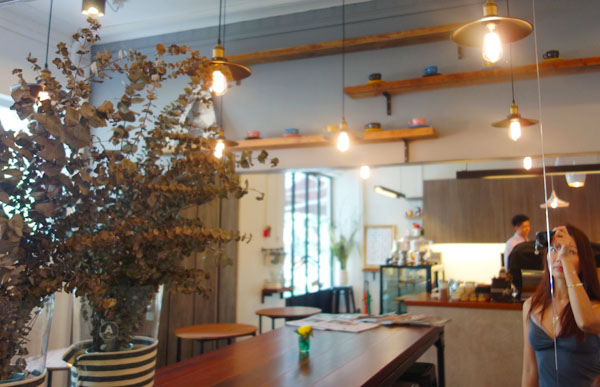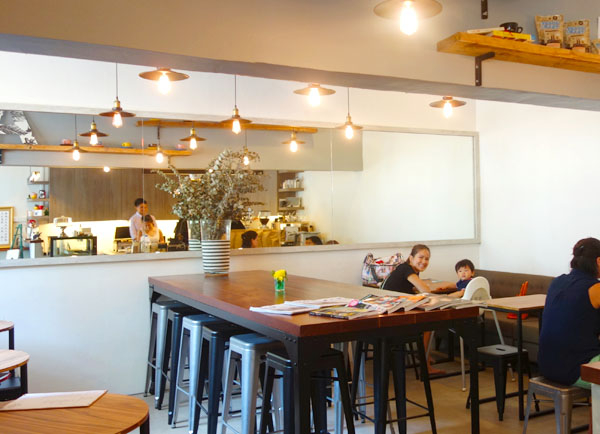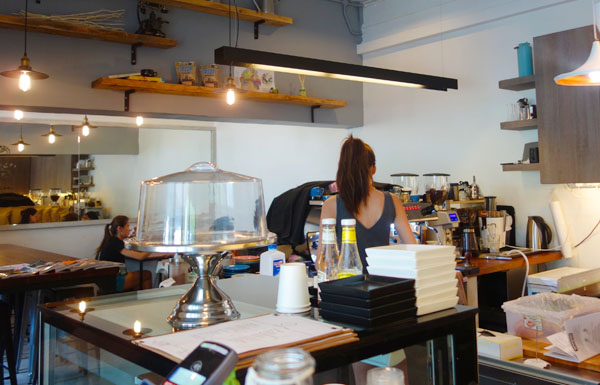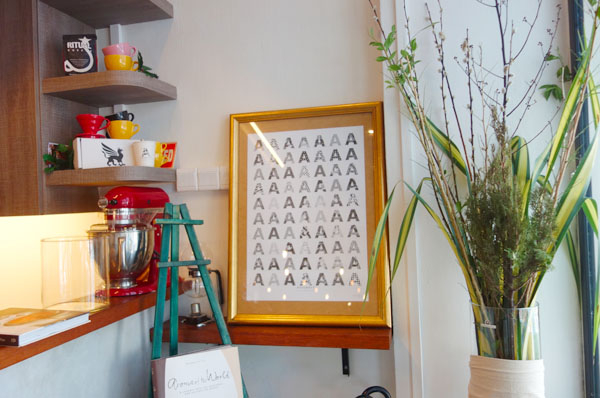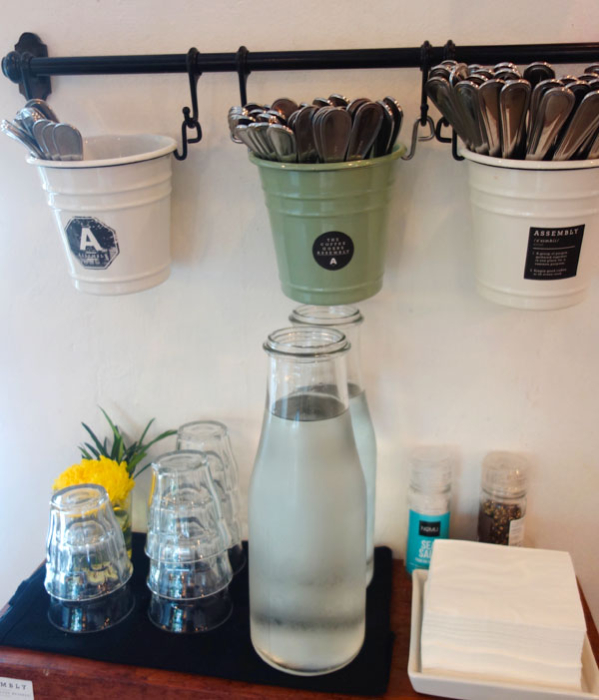 Assembly Coffee brew up a robust and creamy coffee. I thoroughly enjoyed my Latte ($4.50), but lamented at how tiny it was.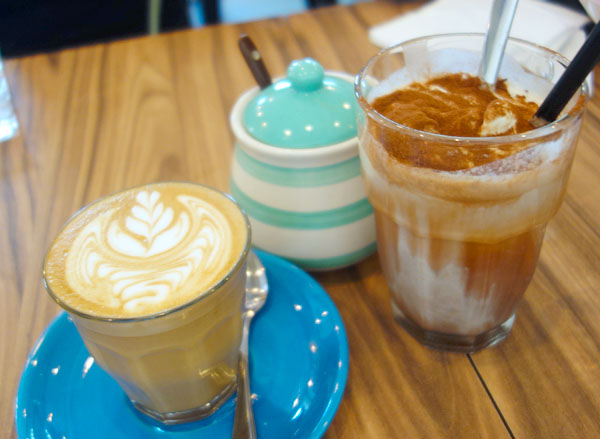 I was dubious about whether the Pulled Pork Sandwich ($14.90) would be good, as their kitchen was tiny. We were thrilled when we discovered the pulled pork to be moist and juicy and tender, with a robust BBQ flavour that wasn't overpowering. The fresh green apple slices cut through the pork flavour very well and the sesame-encrusted bun was fluffy and soft. This was top notch.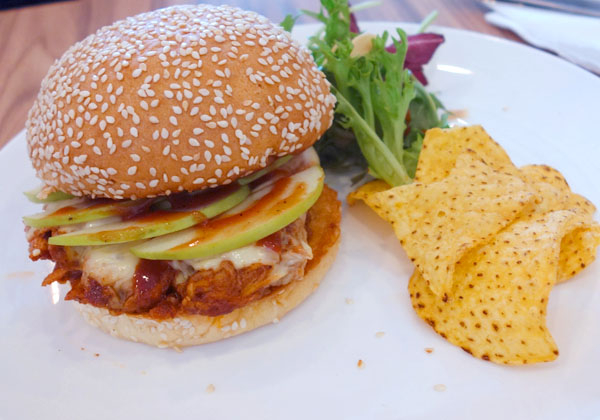 We were equally impressed with the Salted Caramel Buttermilk Waffles ($11.50). These were AMAZING. The waffles were moist and fluffy, but with a crisp golden-brown exterior. The salted caramel drizzled on top took it to a whole new level, and the rich vanilla ice cream topped it all off perfectly. A must-order.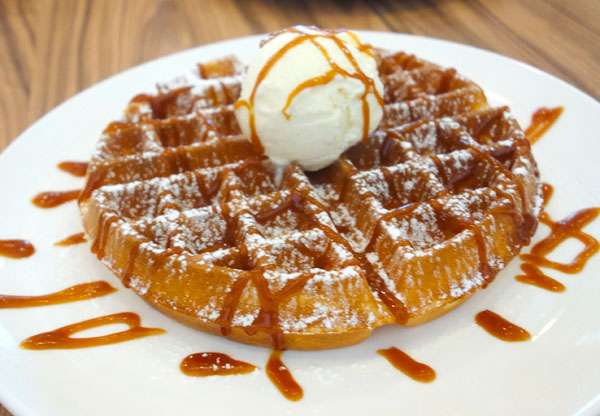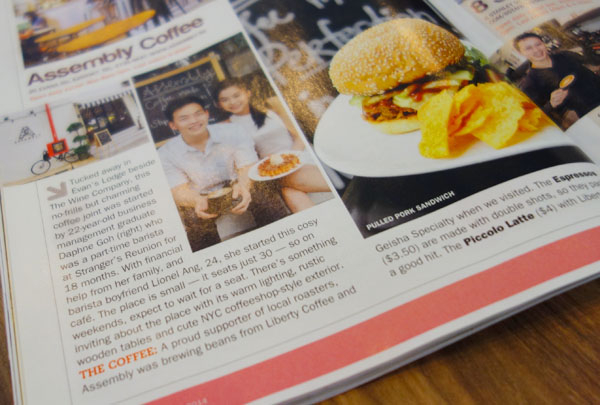 Last Bite: Assembly Coffee boast a cozy ambiance, as well as terrific food and coffee at reasonable prices. Their Salted Caramel Waffles are a must!
Highchairs: Yes
Easy access: No (a few steps up to get in)
Change tables: No
Kids' menu: No
Assembly Coffee
26 Evans Road
Singapore 259367
Phone: 6735 5647
Prices: $$
Hours: Tue – Thu: 10:00 am – 9:00 pm, Fri – Sun: 9:00 am – 10:00 am