Today, we have one of those super mums where you wonder how they can do it all yet look so put-together (ie. not a frantic mess). Delphine Tan of the popular blog Life In The Wee Hours has 2 kids, with a 3rd on the way, works, and still finds the time to go out brunching. Some people are just overachievers, you see.
She has taken the time to write us a fantastic review an adorable cafe. I am soooo going to check it out asap!
The following review is by guest reviewer Delphine Tan: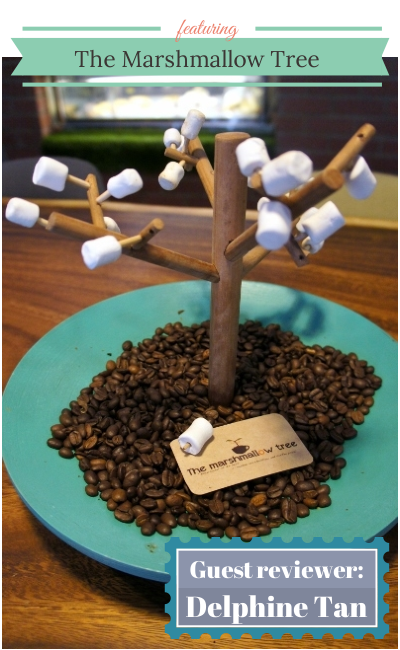 The Marshmallow Tree is a little café in the quiet housing estate of Telok Blangah, just a short distance away from the hustle and bustle Vivocity and Harbourfront.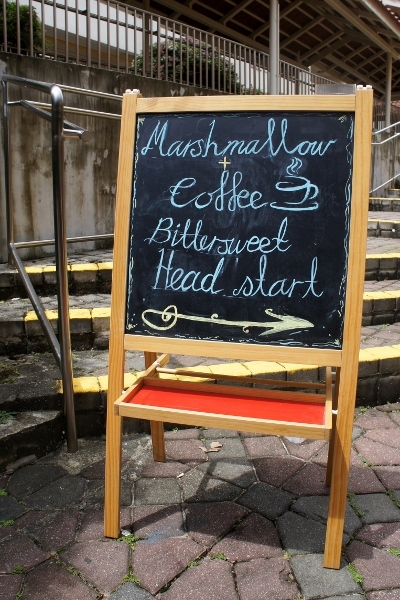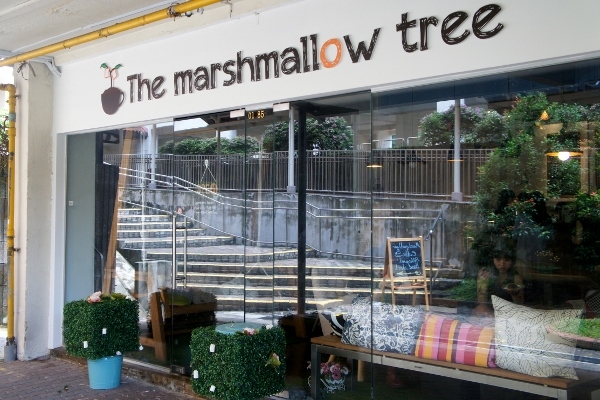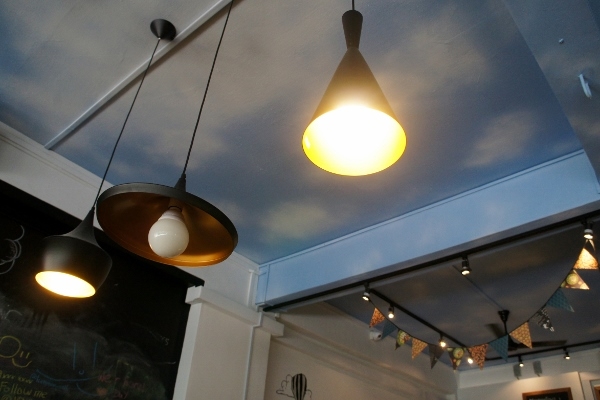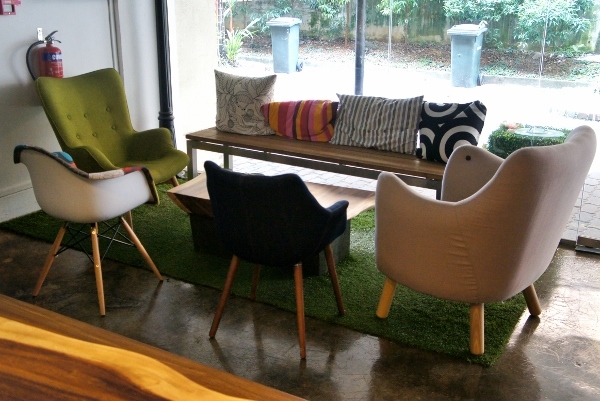 The Marshmallow Tree is a whimsical place: a swing in one corner, cozy mismatched chairs, a chalkboard wall, street lamps, a ceiling painted like the sky and a huge Domokun plush. Anya made a beeline for the brown creature and harassed it (him?) for a bit before settling down to draw at the chalkboard wall.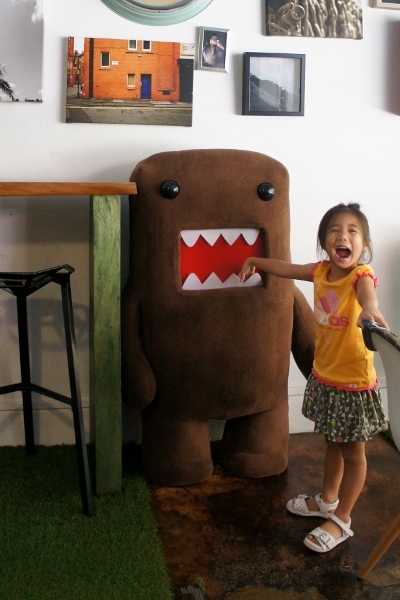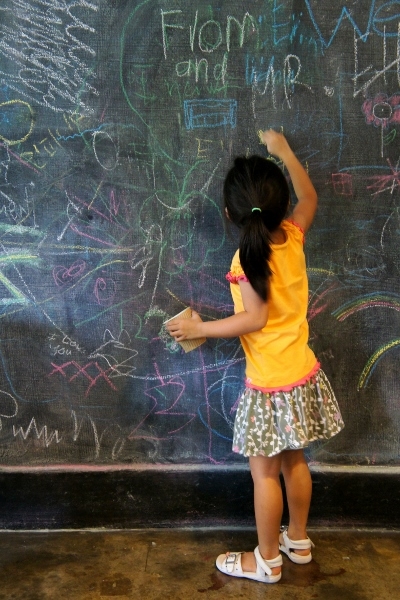 We weren't particularly hungry so we ordered a chicken pie and a domo cup. There's no real hot meal on the menu and savoury items consist mainly of pies, wraps and sandwiches. As the name of the café indicates, the focus here is on marshmallow-based desserts. Every drink ordered also comes with a complimentary toasted marshmallow on a stick.
The café latte ($4.50) was very decent. Those who prefer a drink without caffeine may want to try the pretty pink rose latte which I saw quite a few diners ordering.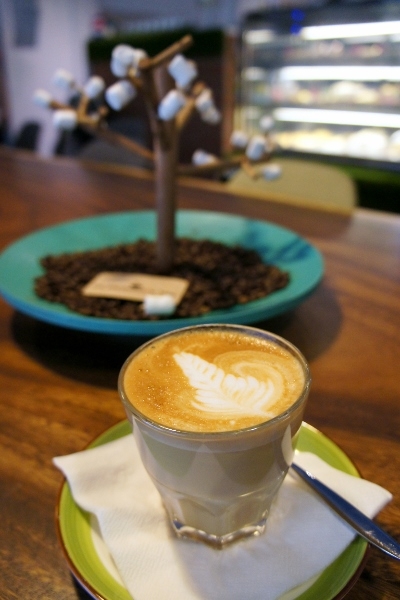 The chicken pie ($4.50) was quite ordinary but Anya enjoyed it. It makes a good snack for the kids.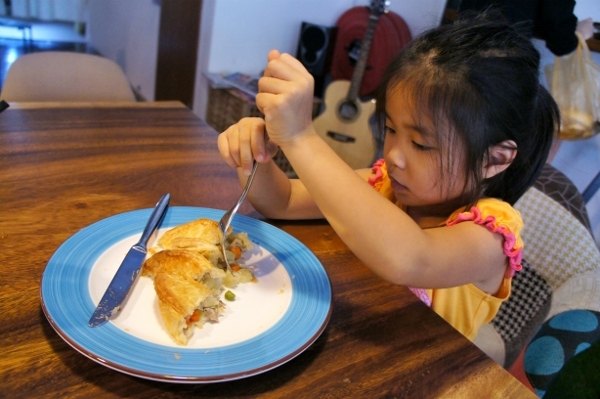 The domo cup ($4.80) was a yummy and decadent dessert of toasted marshmallows, cream cheese, Mars bar with a biscuit base. Some people may find it a bit too sweet but Anya and I were quite happy to eat it all up.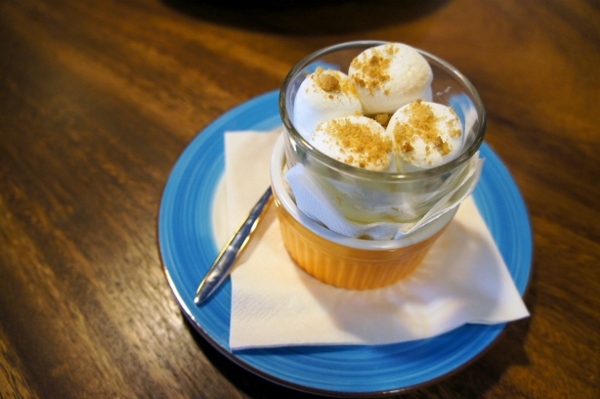 Anya kept herself entertained by annoying giant Domokun, swinging on the swing and drawing on the chalkboard wall so I could enjoy my latte and dessert in relative peace. I am quite fond of toasted marshmallows so I wouldn't mind dropping by again for coffee and dessert after I've had a proper meal somewhere else.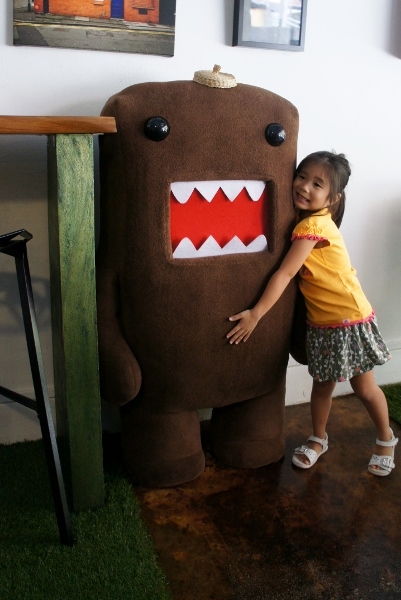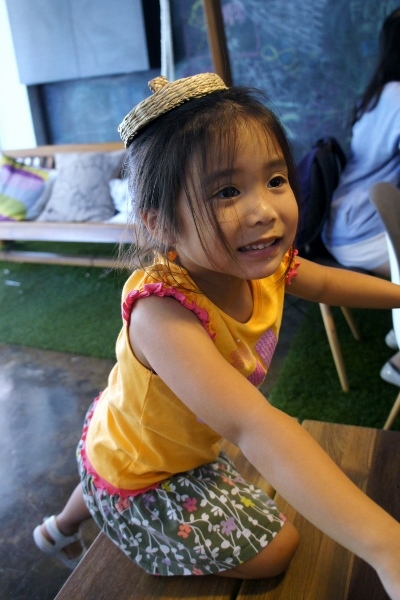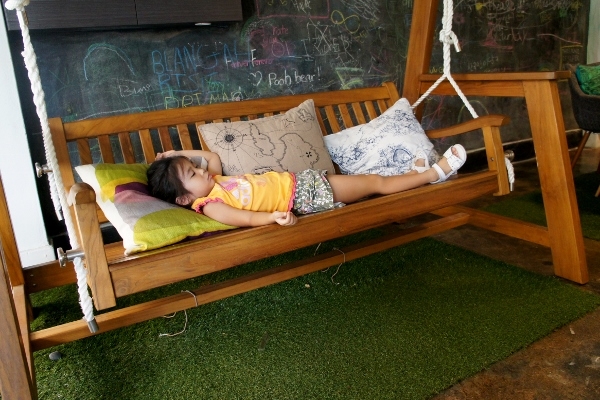 Last Bite: The Marshmallow Tree is great for those with a sweet-tooth but doesn't offer much in the way of proper meals. Kids won't be bored though!
Highchairs: No
Easy access: Yes
Change tables: No
Kids' menu: No
The Marshmallow Tree
46 Telok Blangah Drive #01-82
Singapore 100046
Phone: 98521210
Prices: $$
Hours: Tue – Fri: 10:00 – 22:00, Sat, Sun & PH: 09:00 – 22:00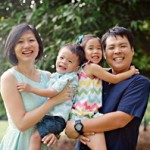 Delphine is married to Adrian and mother to Anya & Adam (with another kiddo on the way). She spends her free time reading and collecting matryoshka. Besides being addicted to caffeine, Delphine also suffers from the compulsive need to Instagram every single plate of food that she eats. Read her ramblings at: http://intheweehours.wordpress.com