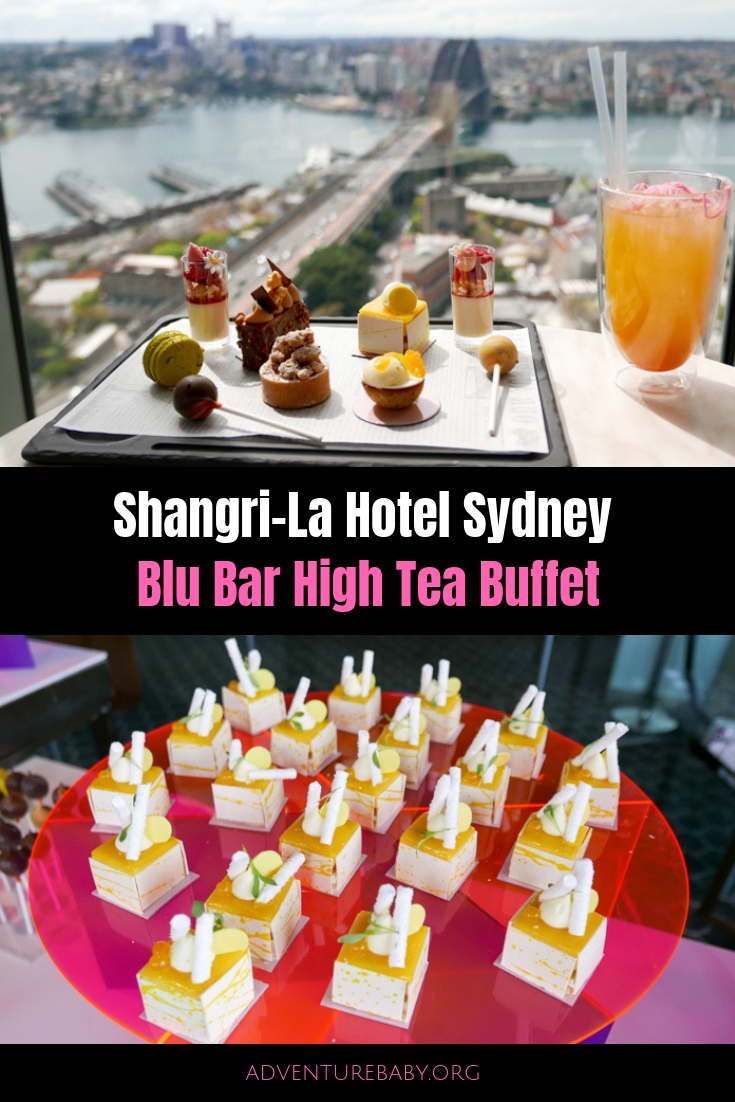 Is there anything sweeter than high tea in the sky? The new Blu Bar High Tea Buffet at the Shangri-La Hotel Sydney is a decadent indulgence that is the perfect way to mark a special occasion.
Currently on offer until Dec 31st, 2018, the Blu Bar High Tea Buffet takes high tea to the next level. We have enjoyed the standard Shangri-La high tea on numerous occasions and always enjoy the colourful creations by Executive Pastry Chef, Anna Polyviou, so adding a view to die for to an already incredible food offering makes this experience an absolute must for any fellow lovers of a traditional high tea.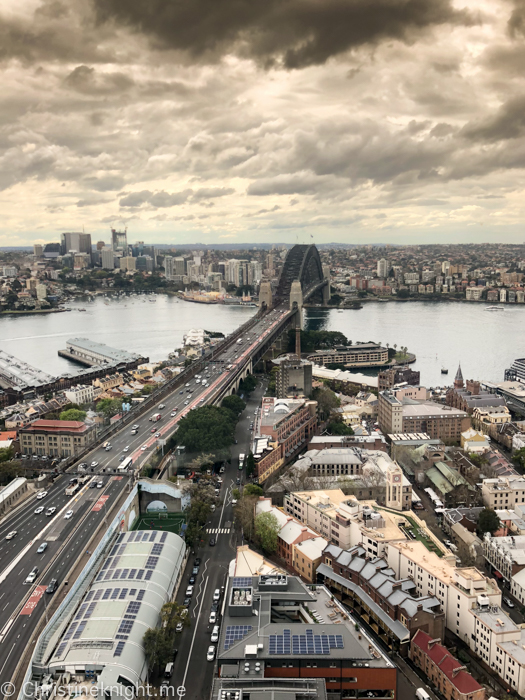 The Blu Bar High Tea Buffet runs from Friday to Sunday in two sessions, 11.30am- 1:30pm and 1:45pm-3:45 pm. They are very strict with the timings so if you arrive before 11:30am you will find the elevator lifts locked for level 36 – pull up a comfy seat in the lobby while you wait for the time to arrive.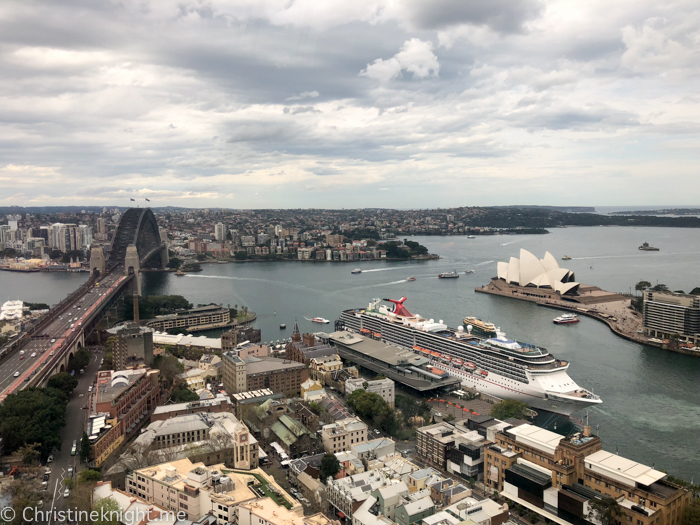 Level 36 offers a spectacular view of Sydney's harbour and icons. While there are no bad seats, I suggest requesting a window table if you have a small party so there is nothing between you and the view but a piece of transparent glass. Warning – the sun comes streaming in these windows, so you might find yourself in a literal hot seat as the weather warms up.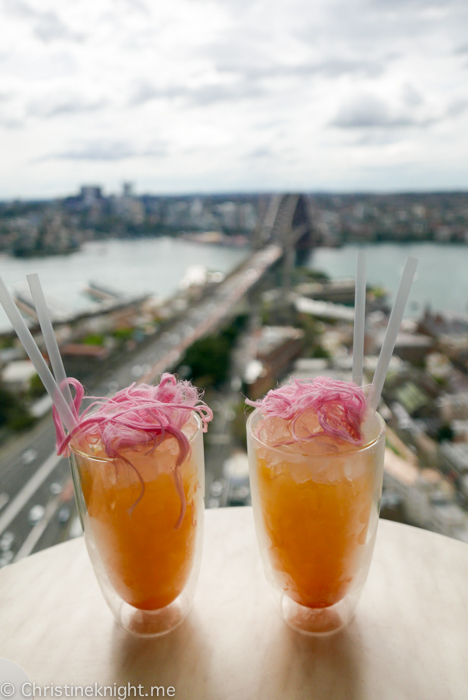 Included in the high tea buffet are two alcoholic drinks; one sparkling wine and one cocktail or mocktail, plus your choice of teas as usual. We had the tequila cocktail topped with pink Persian fairy-floss reminiscent of Anna Polyviou's fabulous mohawk, and it was as delicious as it was beautiful.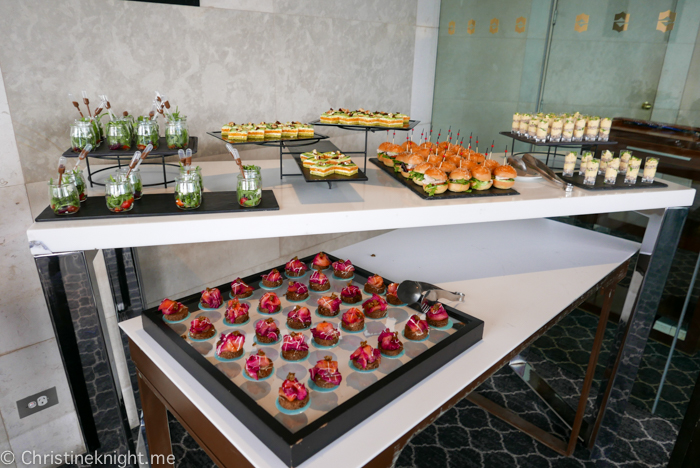 The buffet offers a wide selection of sweet and savoury options. If you have dietary requirements, please let the staff know in advance so they can bring you suitable alternatives. I didn't think to let them know I was vegetarian ahead of our visit, which was a shame as I then saw another vegetarian being brought their own veggie platter (see pictures below).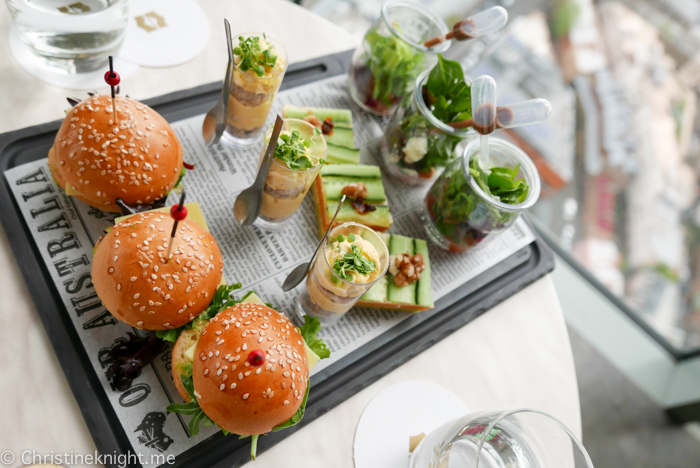 I did however find enough vegetarian items that I could eat on the buffet, so it wasn't a problem at all. I did however find the lack of information for the dishes a challenge. With no signage on the savoury items it was difficult to know what contained meat. If you have dietary requirements I suggest asking staff to walk you through the buffet selection.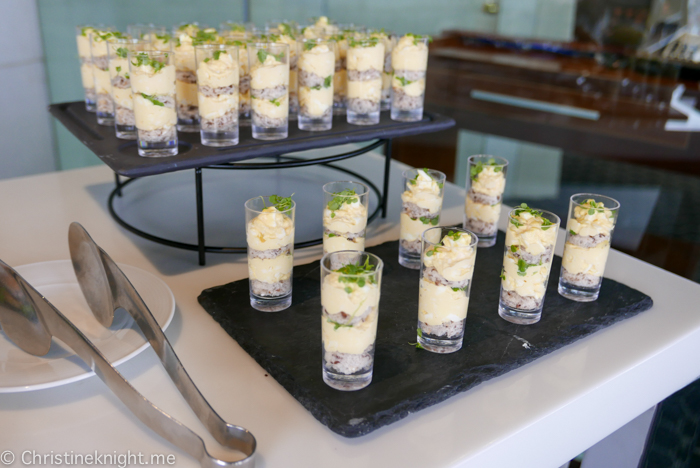 Savoury selection
Quiche: roast vegetable and lorraine
Egg deconstructed sandwich with mayo and watercress
Chicken brioche sandwich
Salmon with beetroot and capers
Salad with Goats cheese, vegetables, olive oil
Cream cheese and cucumber sandwich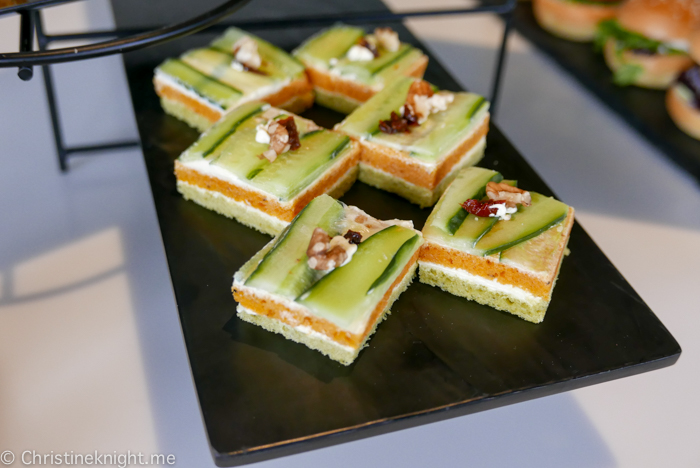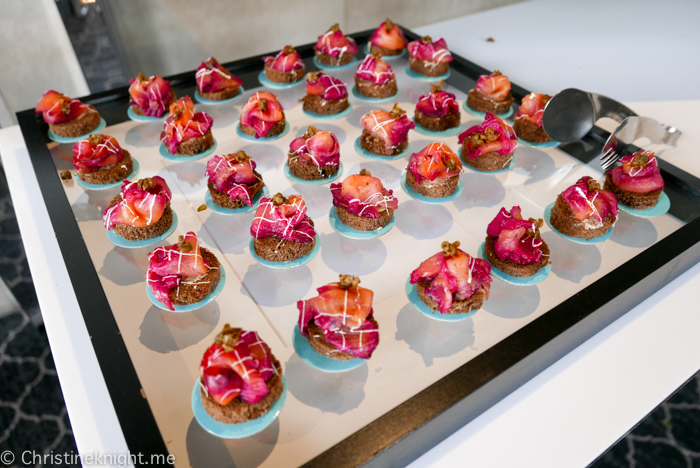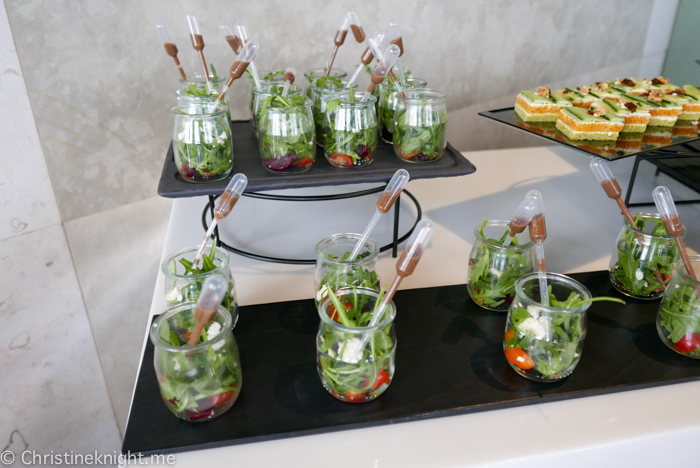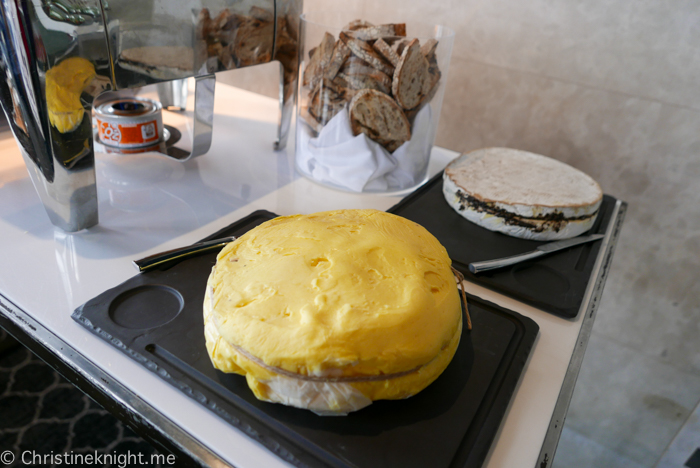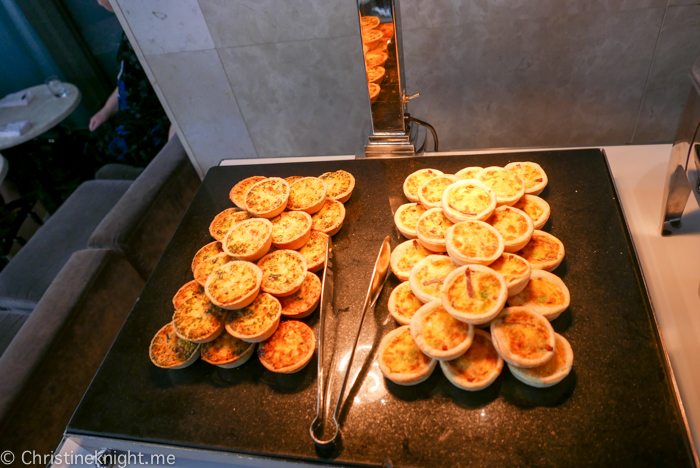 Scones
Buttermilk & tea-raisin scones
Clotted crème, pepe saya butter
Rose red berry jam
Pineapple marmalade
Apple cinnamon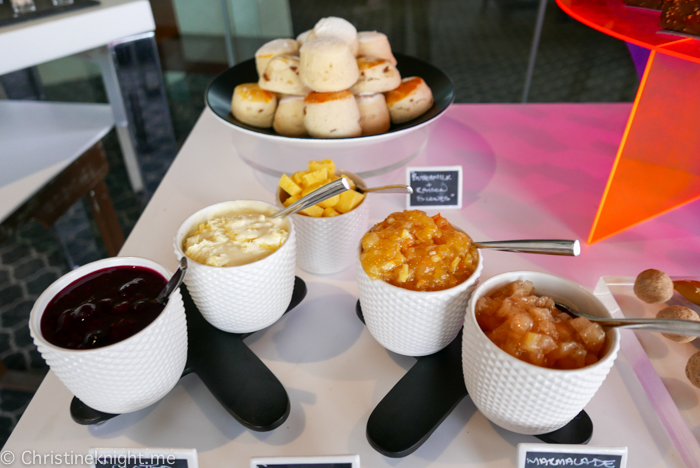 Sweet selection
"Pina-Colada" – a slice with coconut, pineapple, lemongrass and Malibu
"Popping" – a chocolate slice with caramel and popcorn
"Tea Cake" – a cake with apple, rhubarb
"Strawberries 'n' creme" – a delicious mix of fresh strawberries, mascarpone and vanilla
Chocolate lollipops
Chocolate assortment
Cheesecake
Lemon and poppyseed mini cakes
Macarons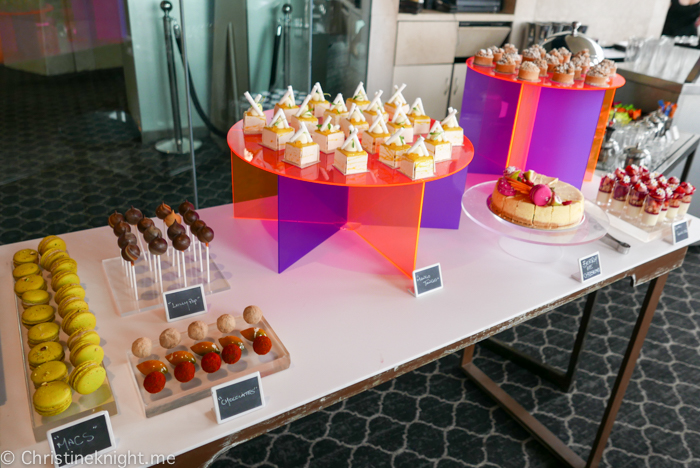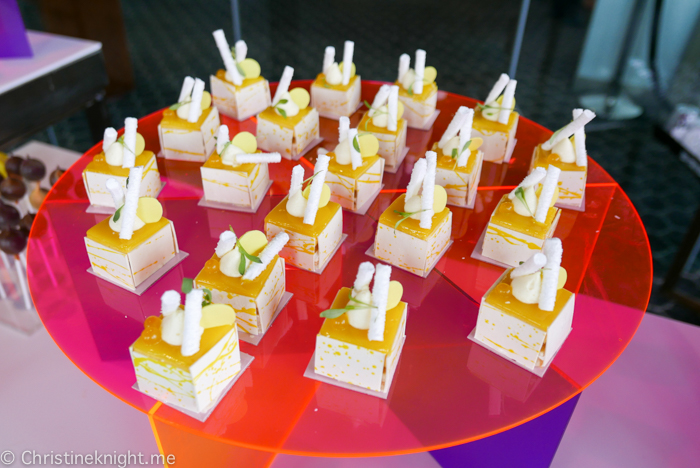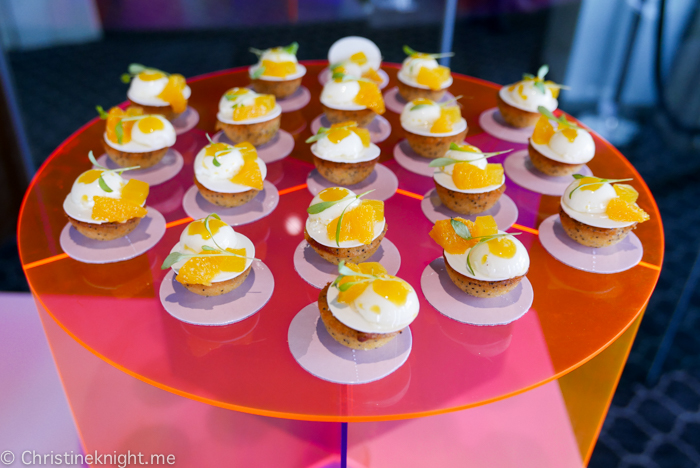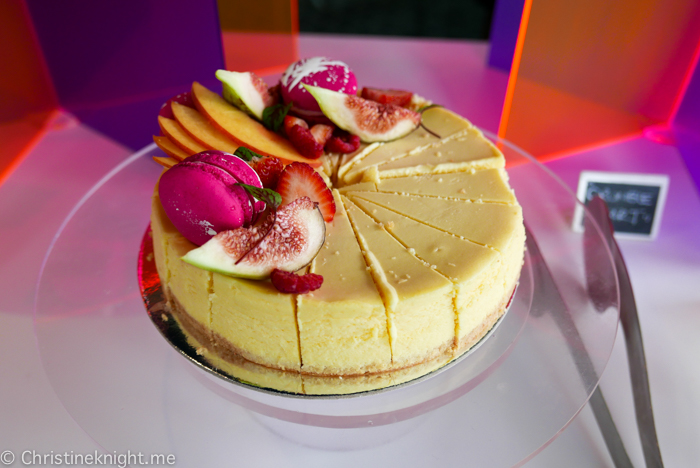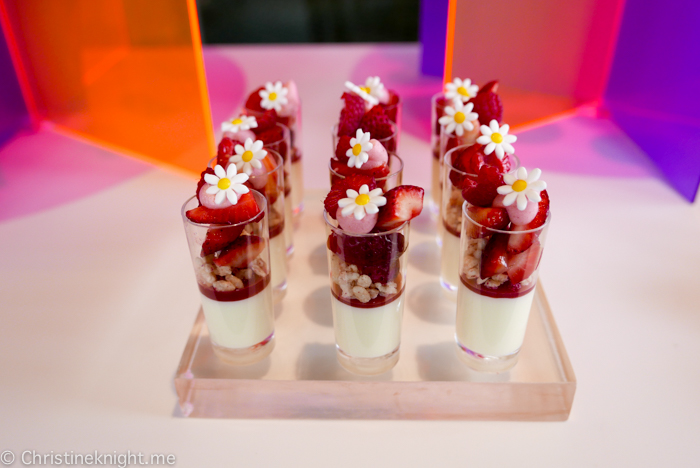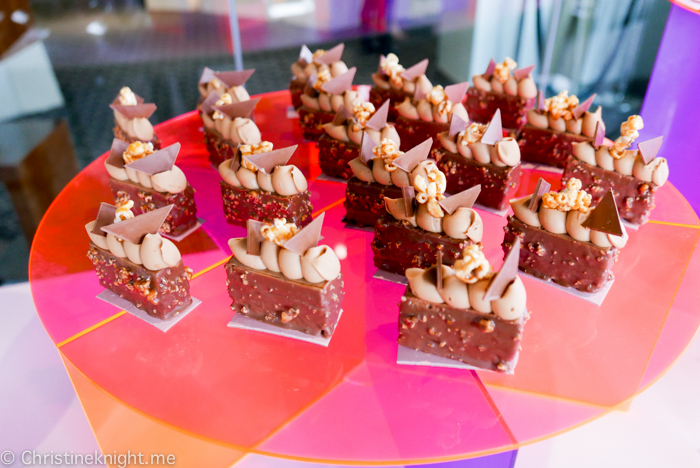 The savoury food is replenished throughout the high tea but not all of the sweet selections are. Some of the items, particularly the handmade chocolates, vanished quickly and weren't replaced.
The quality of the food, as always, was spot on. Fresh, bright ingredients and creative displays made for a very visually attractive as well as delicious meal.
I do particularly like that with a buffet you can choose only the kinds of food that you like, so if you are feeling savoury more than sweet, you can select plenty of those items and just have one or two pastries. A great option for those who don't necessarily want one of everything!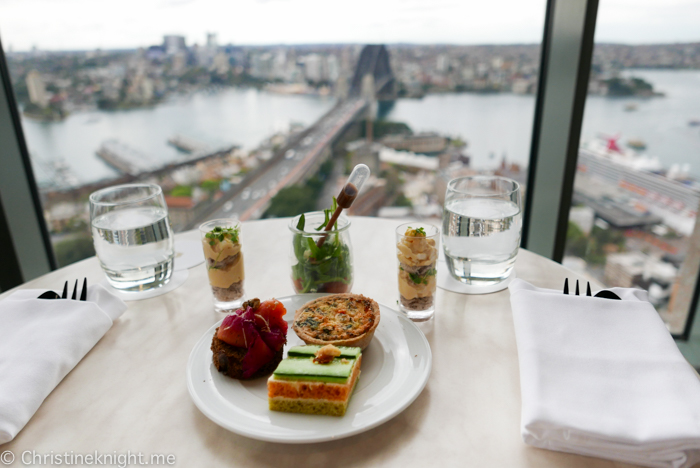 Kids are welcome at the high tea however there is no discounted price for kids. They cost the same as an adult to dine at this particular high tea.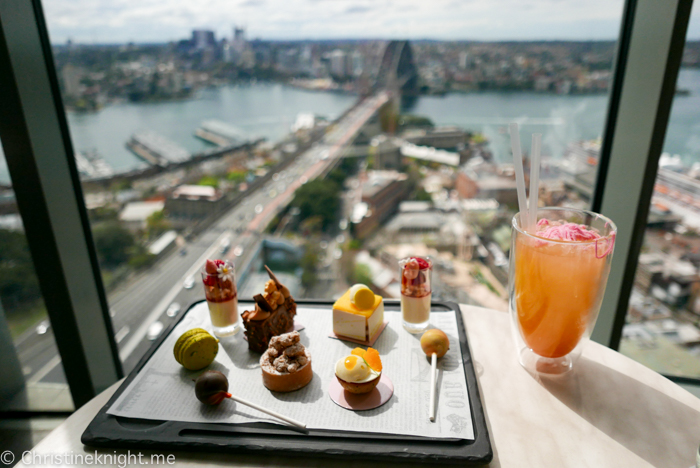 High Tea will take place at Blu Bar on 36, each Friday, Saturday and Sunday, 11.30am- 1:30pm and 1:45pm-3:45 pm.
Priced at AUD 75 per person, Friday-Saturday, and AUD 95 per person on Sundays. Sunday price is inclusive of a glass of champagne upon arrival, which is a $15 upgrade.
Shangri-La Hotel Sydney
176 Cumberland Street,
The Rocks, Sydney, NSW 2000
Phone: (02) 9250 6000
Prices: $$$
Bookings are essential. Please call (61 2) 9250 6144 or email dine.slsn@shangri-la.com
Get more information on the Blu Bar High Tea here.
Get Directions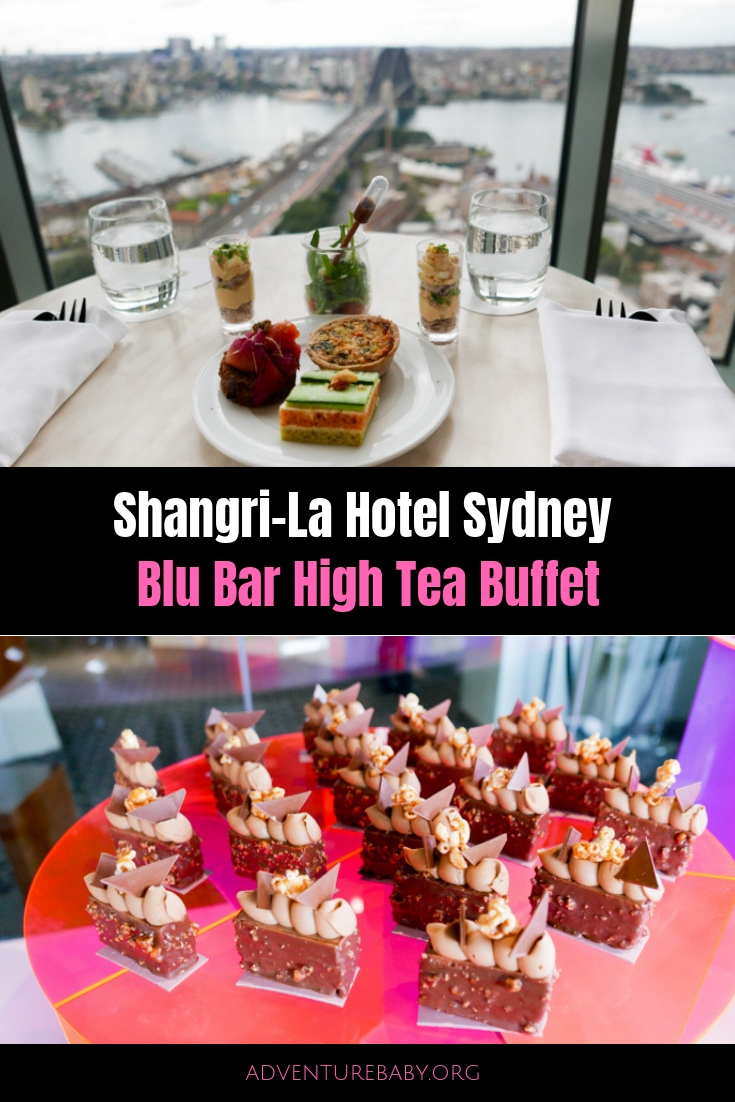 More things to do in Sydney
Find a list of the best things to do in Sydney with kids here.
Find things to do in Sydney for free here.
Get a list of the best kid-friendly beaches in Sydney.
Find the best animal experiences in Sydney here.
Visit the best kid-friendly restaurants in Sydney here.
Find the best high teas in Sydney here.
Head to one of the best museums in Sydney here.
Check out things to do in Sydney on a rainy day here.
Enjoy one of the best ocean pools in Sydney here.
First time visiting Sydney? Get tips for first time visitors to Sydney here.