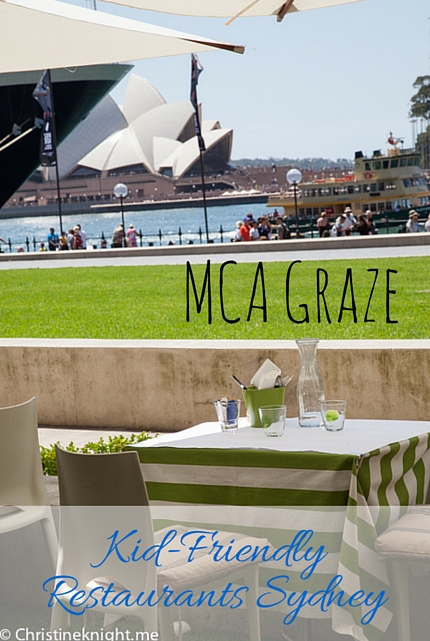 On a sunny day in Sydney, the best place for brunch is a cafe with a harbour view. GrazeMCA has one of the best views in Sydney, right on the ground floor of the MCA, looking out at the Sydney Opera House. Local or tourist, this view is just stunning.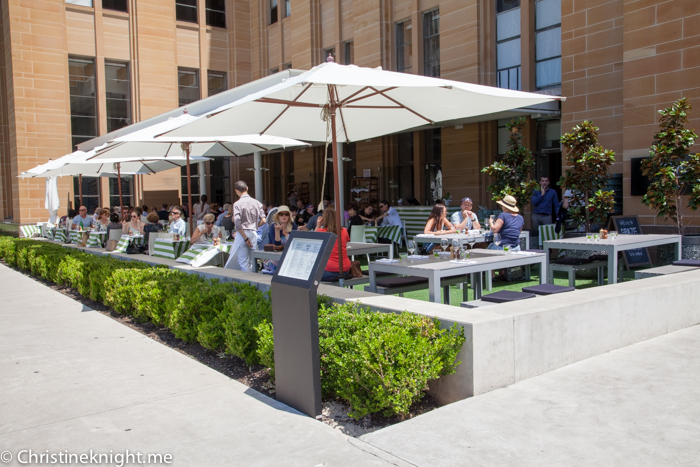 With our reservation made in advance, it was great to arrive and know our table was ready for us. All of the GrazeMCA tables are outside under umbrellas – some more in the sun than others. Request a particularly shady spot if you're sun sensitive like we are.
I love outdoor dining for two main reasons: 1. The view. How amazing is it to be breathing in fresh air and looking out at the harbour? 2. I don't worry about the kid as much. When we're dining outdoors, the noise is less of a problem thanks to all the ambient sounds around, and there is also the space for my ever active daughter to run around outside the cafe if she gets too antsy sitting down.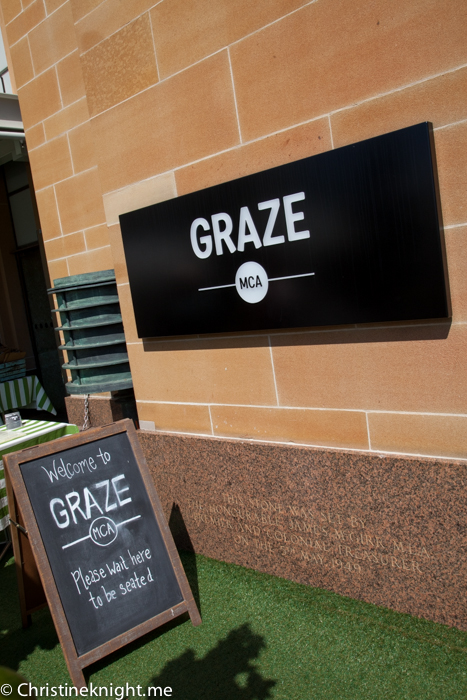 GrazeMCA is situated in a part of town where it's tough to get a good meal. Tourists abound, and so do overly priced tourist traps as a result. GrazeMCA stands out as one of the few high quality restaurants in the area. It's the kind of place you'd go for a nice brunch or lunch out with the family and friends, which is exactly what we did on the day we visited.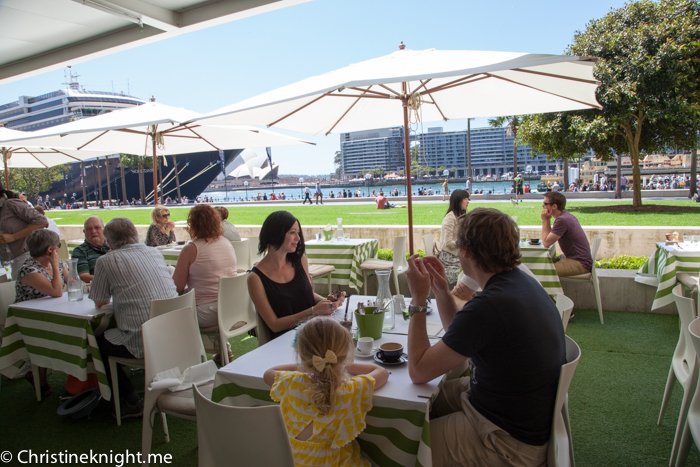 Our dining companions were two of our close Australian friends who lived in New York at the same time that we did. Back in Australia together again, we love to get together and dine out in gorgeous Sydney locations such as this. A world away from our old New York haunts!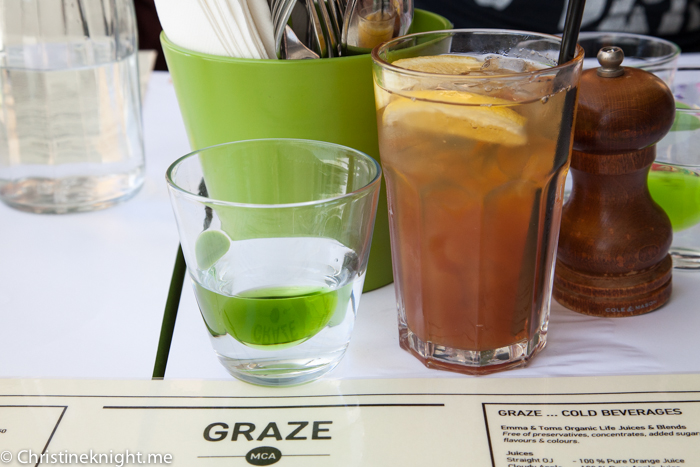 I really appreciated the helpful staff at GrazeMCA, particularly the one who, after I asked about iced tea (not on the menu) offered to have it made for me anyway. It was served New York style – ie very black and strong, with a lemon wedge in it – and enough caffeine to keep me going for the rest of the morning as a result. I so rarely get an iced tea in Sydney that I might have to keep coming back just for that one item.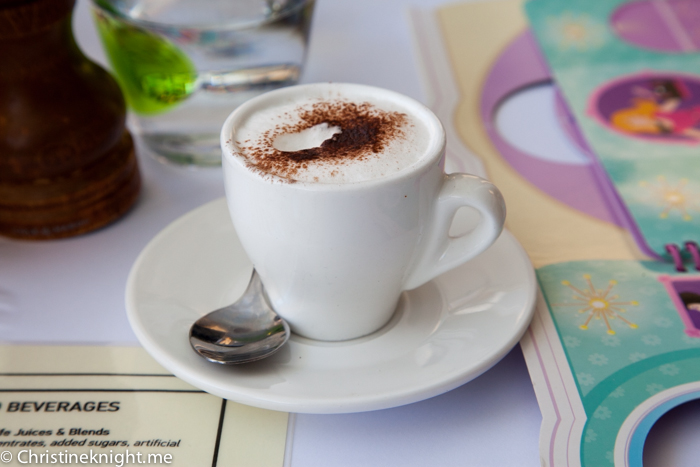 Cute babyccinos are $1 (this one had a finger poked in it before I could get a picture).
We arrived in time to order from the breakfast menu. Our group tried: Honey Toasted House Granola & Goji Berries ($15, with vanilla berry compote and thick yoghurt), Eggs Benedict ($22, with double smoked ham, sauteed baby spinach and hollandaise on sourdough toast), Fried Egg (in coconut oil, $18, with raw greens and grains, dukkha, grilled flat bread and tahini yoghurt, $18, plus a side of avocado, $4.50), Free Range Eggs ($16, scrambled with sourdough toast) and the Vegie Heaven on Sourdough Toast ($16, with avocado, roasted roma tomatoes and ricotta).
The meals were delivered quickly, all freshly made with generous portions. My vegie heaven came with an accidental additional poached egg. I found the mix of components to be the prefect breakfast blend, with the creamy avocado and cheese, and the strong roasted tomato taste to cut through it, all on top of fluffy, lightly cooked sourdough. Delicious.
Cheese had the eggs on toast – a very simple dish she was happy to eat. Again, it's a small thing, but really happy when we get bread that is soft and lightly cooked.
The house granola was an amazingly huge portion – enough for us to all give it a try. It was a delicious, light choice for breakfast.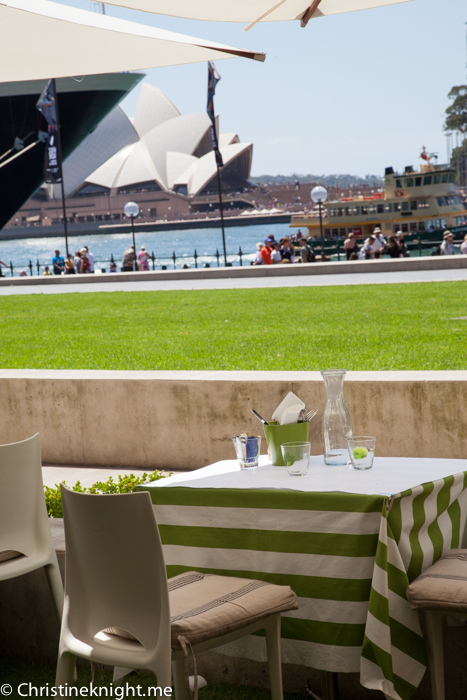 After we ate we sat around chatting for quite a while, so thank you to the staff for graciously letting us linger.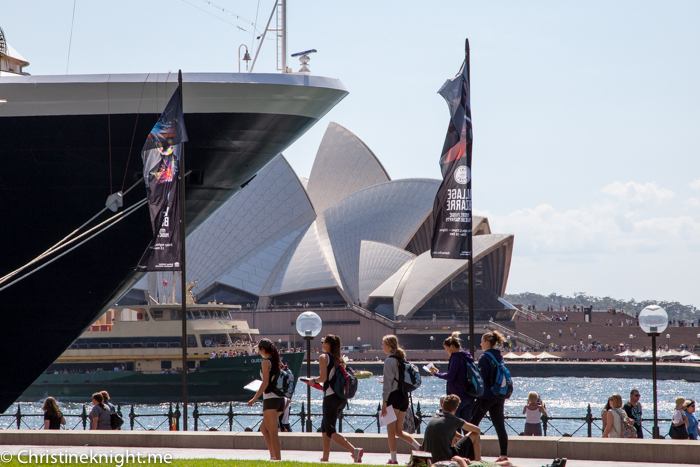 The park out the front of the MCA is perfect for kids to burn off energy, which is exactly what Cheese did after her breakfast.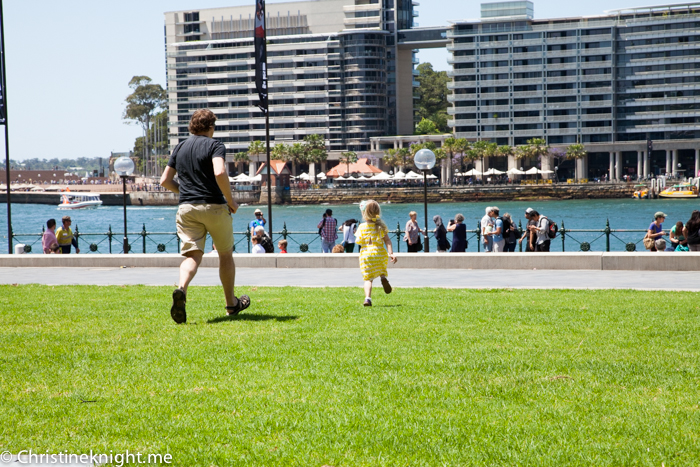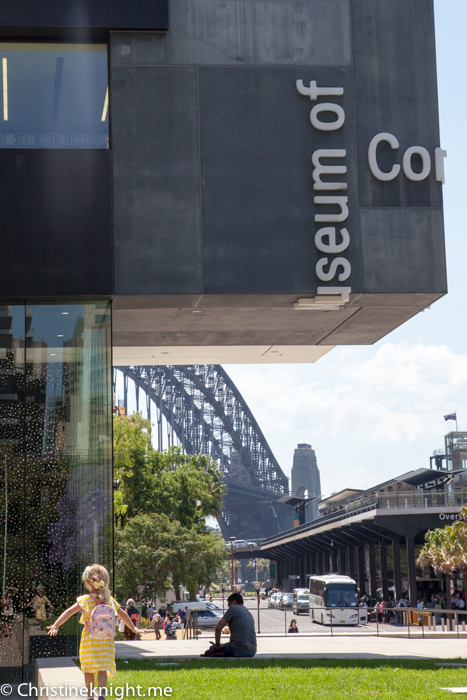 Highchairs: Yes.
Stroller storage: Yes.
Easy access: Yes.
Change tables: Yes.
Kids' menu: No – one item for kids.
GrazeMCA
149 George St,
The Rocks NSW 2000
Phone: (02) 9245 2452
Prices: $$
Hours: Mon-Fri 11:30am-3pm, Sat & Sun 9am-11:30pm, 12pm-3pm
Get Directions