Enjoy spectacular desserts beyond your wildest imagination at KOI Dessert Kitchen in Chippendale and Ryde.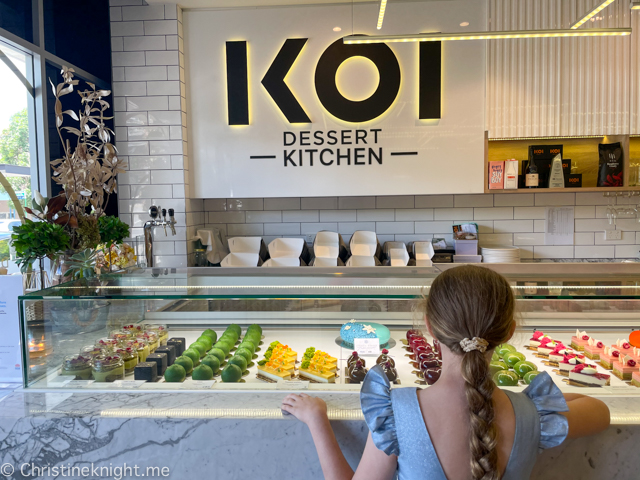 KOI, which stands for 'Kids of Ike', is a dessert "kitchen" operated by brothers Ronald, Arnold and Reynold Poernomo. Reynold came to national attention through his appearances on Masterchef – and indeed, a walk into KOI reveals a showcase of the most amazing looking cakes that our eyes have seen.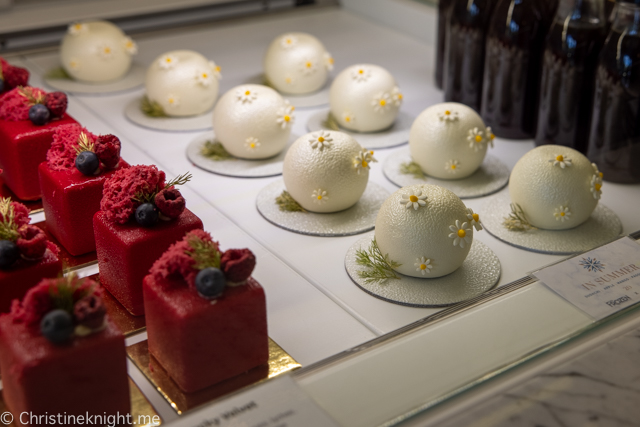 The desserts are single serve or cake-sized which are perfect for parties.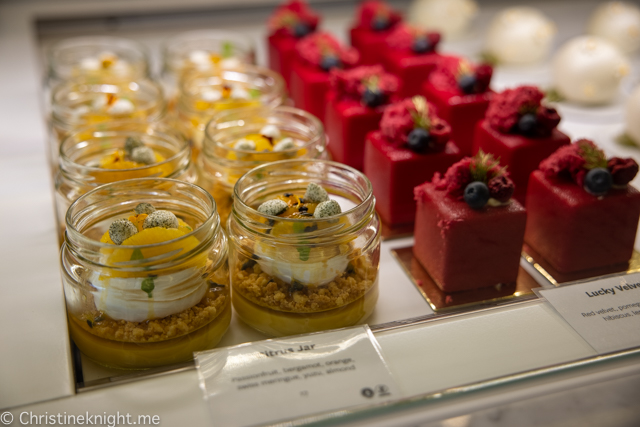 The three brothers aim to deliver KOI diners an experience that arouses and excites the senses. The kitchen is really more like a cafe serving just desserts. They do put on high teas, and we attended their "In Summer" high tea, inspired by Frozen the Musical.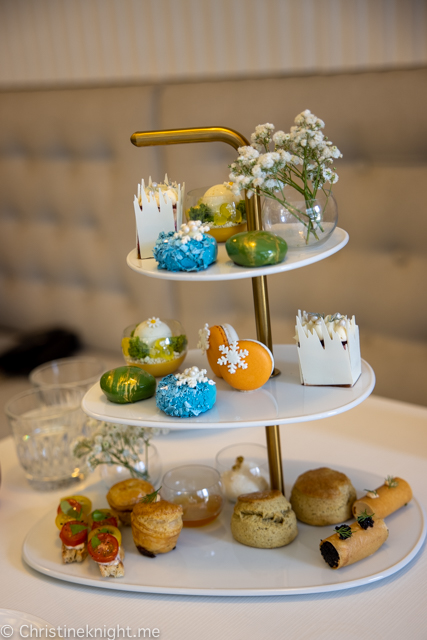 The High Tea is available Saturdays and Sundays only from 9th January – 31st January at KOI Chippendale and KOI Ryde.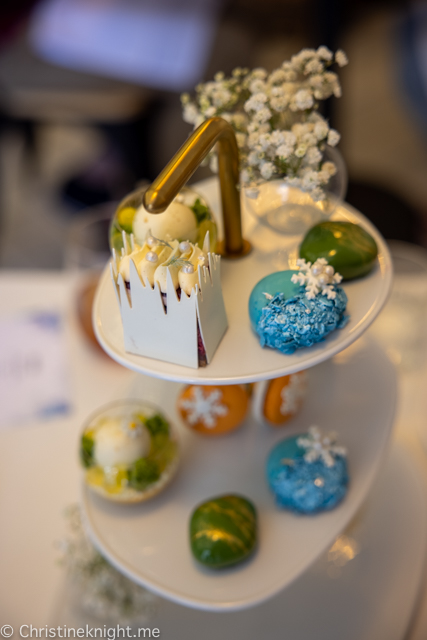 The high tea comes in adult and child servings. We opted for two adult servings for the three of us to share as hubby isn't a dessert person and the kid doesn't like the savouries. The kid version has two less dessert items.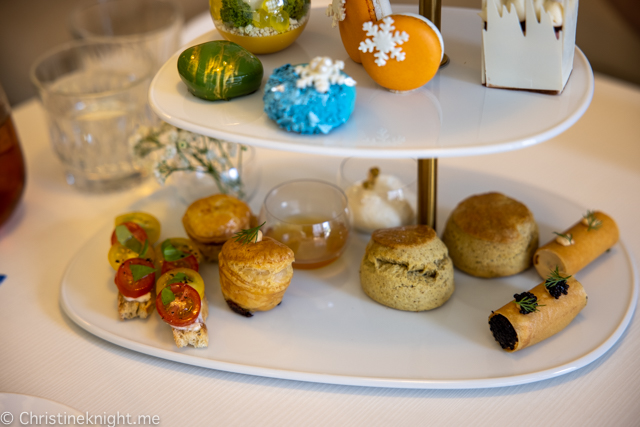 "In Summer" High Tea includes a selection of savoury bites, "In Summer" inspired desserts and free-flowing tea or coffee.
"IN SUMMMER" HIGH TEA MENU
Eternal Winter (raspberry, vanilla, chocolate, strawberry)
Jade (chocolate, raspberry)
In summer Jar (passionfruit, coconut, pineapple)
Cherry Jazz (cherry, raspberry, jasmine, blood orange, almond)
Salted Caramel Macaron
Chamomile and Honey Scone
Brik Pastry, Tomato Cream, Lump Fish Roe
Chicken and Leek Pie
Tomato on Toast with Feta
$70/person
(Including free flow of tea and coffee)
We had a vegetarian version which had a mushroom pie and tomato cream roll without the fish roe.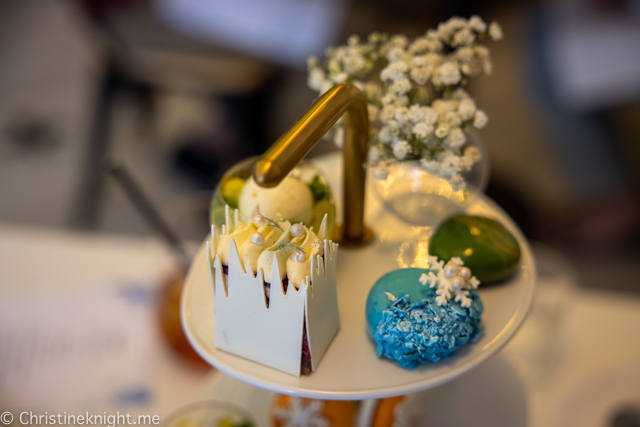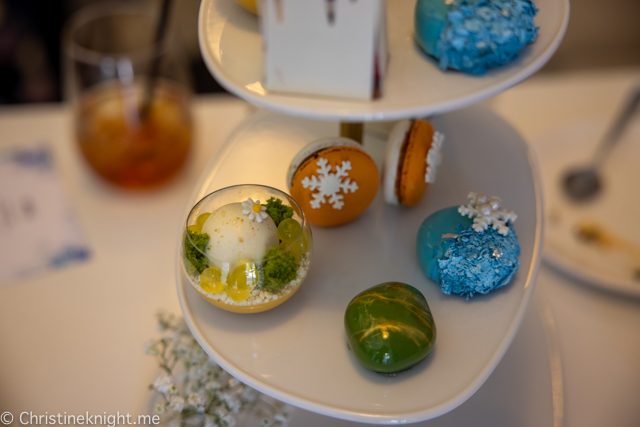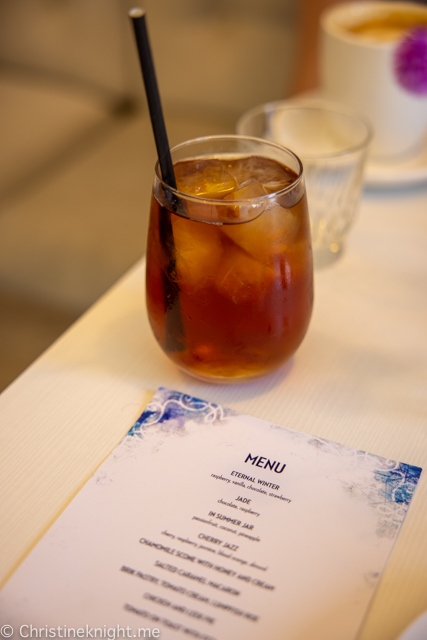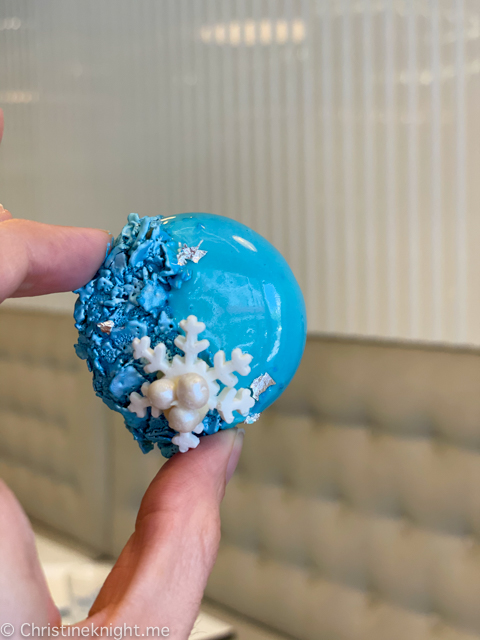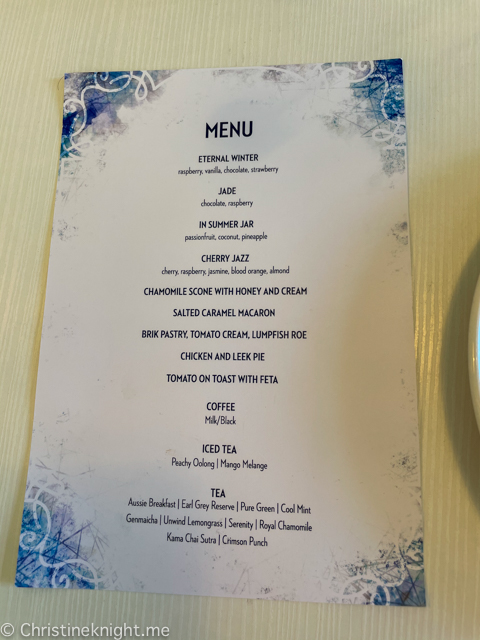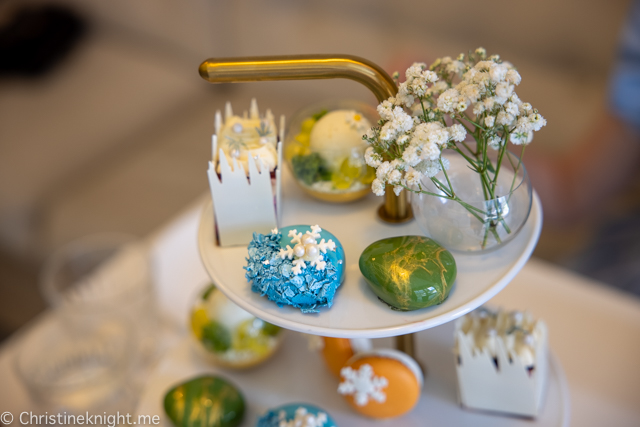 ESSENTIAL INFORMATION
High Tea time allocation is 1.5 hour per seating.
Booking time is between 11am to 4pm (last seating).
Minimum 2 people per high tea set.
Please provide 48-hour notice for all dietary requirements. Bookings are highly recommended and must be fully prepaid in advance.
Cancellation policy: 72 hours notification required, in the case booking is canceled less than 72 hours $70/person cancellation fee applies.
More things to do in Sydney
Find a list of the best things to do in Sydney with kids.
Find things to do in Sydney for free.
Explore the best Sydney gardens and parks.
Get a list of the best kid-friendly beaches in Sydney.
Find the best animal experiences in Sydney.
Chase waterfalls in Sydney.
More things to do on the Central Coast.
Visit the best kid-friendly restaurants in Sydney.
Find the best high teas in Sydney.
Things to do in the Southern Highlands.
Head to one of the best museums in Sydney.
Check out things to do in Sydney on a rainy day.
Enjoy one of the best ocean pools in Sydney.
First time visiting Sydney? Get tips for first time visitors to Sydney.
Cool down at one of these free water parks in Sydney.
Find the best vegetarian and vegan restaurants in Sydney.
Get a list of the best playgrounds in Sydney.
Find the best ice cream and gelato in Sydney
Things to do in the Blue Mountains.
Plan amazing NSW road trips.
Pick your own fruit: fruit picking Sydney.
The best things to do in Western Sydney and Parramatta with kids.
Visit the most beautiful Sydney gardens.
Explore Sydney's best parks.