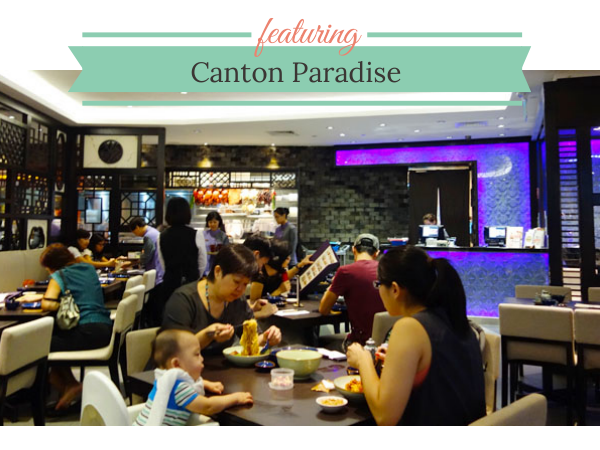 I've been on a bit of a yum cha frenzy as of late. I hadn't eaten it in years, then suddenly went mad with cravings over it. I'm not pregnant, so I have no idea why this is happening!
And so I've been dragging family and friends all over Singapore in my efforts to eat all the dim sum in the country.
We did a quickie at Canton Paradise, located at the Star Vista mall. It was relatively quiet when we rocked up at 11-ish in the morning, but quickly became packed to the brim by the time we were leaving towards 1PM. Guess I'm not the only one that's a bit of a yum cha fiend!!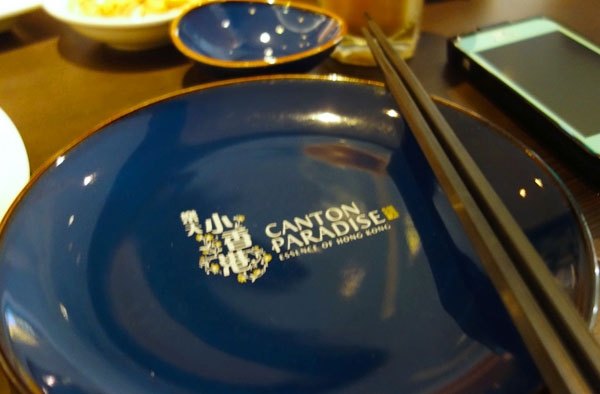 Service at this branch was impeccable. Extremely friendly and helpful, and food arrived swiftly. Exactly what you need when you have young children in tow!
Our iced coffee ($3.20) and iced tea/coffee mix ($3.60) was delicious. Well worth it.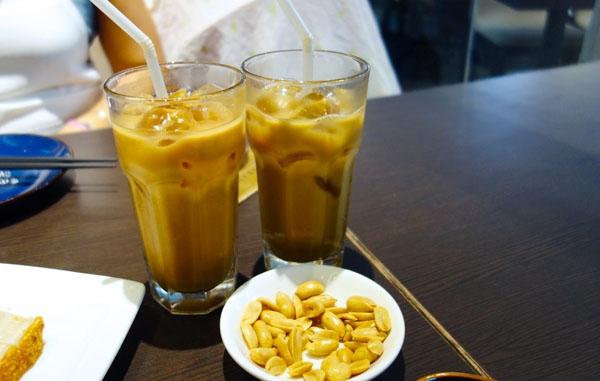 The Roast Pork Belly with Crackling ($12.80) was outstanding. It works out to just over a buck per morsel, but it's so good I'd order it again. The skin was as crisp as potato chips, and the pork wonderously tender. There was a thin layer of melty fat to bring all the textures together, but not too much to gross you out.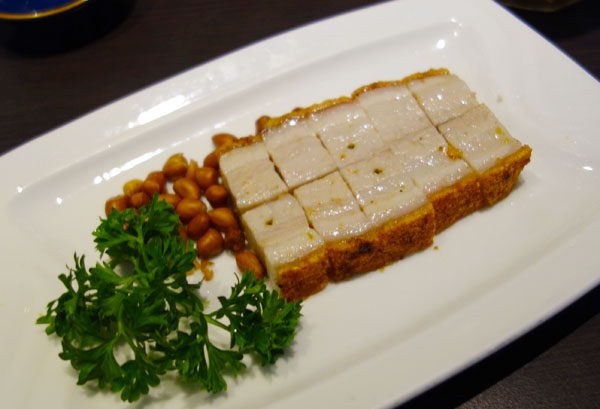 My Egg Noodles in Superior Soy Sauce ($8.00) was very tasty but also very oily. It came in a portion to be shared, I suspect.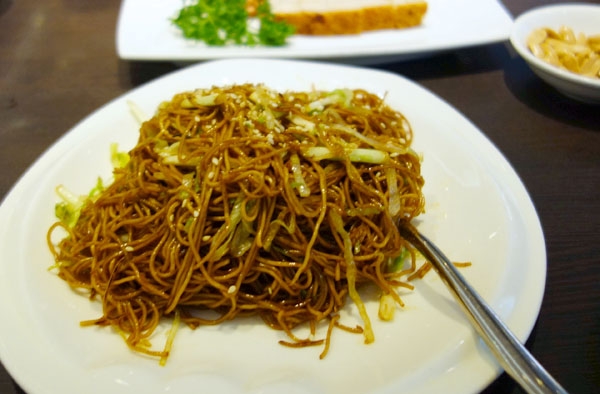 The Prawn Dumpling Noodles ($7.80) was a hit with the kids, who slurped it all up. I liked the mild taste of the dish, which accentuated the freshness of the prawns.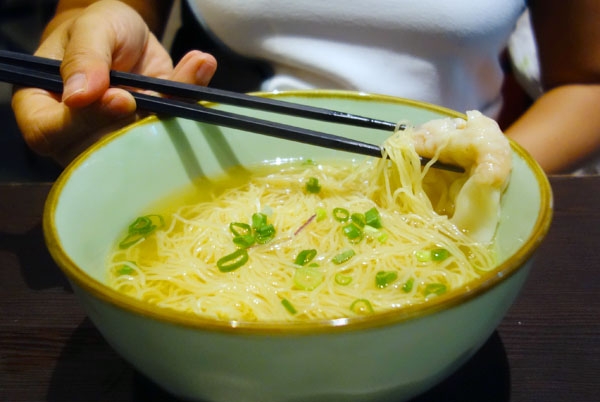 And…. the best for the last…… the Custard Egg Yolk Buns ($5.20)!! I was fantasizing about this all through my meal, and insisted we ordered it.
The bun was fluffy and light, and the interior molten and yellow. There is a very strong taste of egg yolk, which can feel a bit heavy if you're not into the high-calorie stuff. You also need to eat them (carefully) whilst they're hot, because they go rather powdery and weird when they cool down.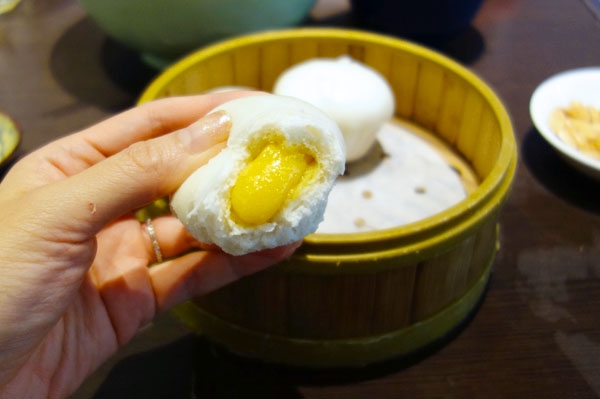 Last Bite: Canton Paradise offers impeccable service and an array of lovely dim sum dishes. The Roast Pork Belly with Crackling is a must!

Highchairs: Yes
Easy access: Yes
Change tables: Yes (in the mall)
Kids' menu: No
Canton Paradise
The Star Vista #B1-45/46
1 Vista Exchange Green
Singapore 138617
Phone: 66942915
Prices: $$
Hours: Mon – Fri: 11:00 – 22:00, Sat – Sun: 10:30 – 22:00, PH: 10:30 – 22:00