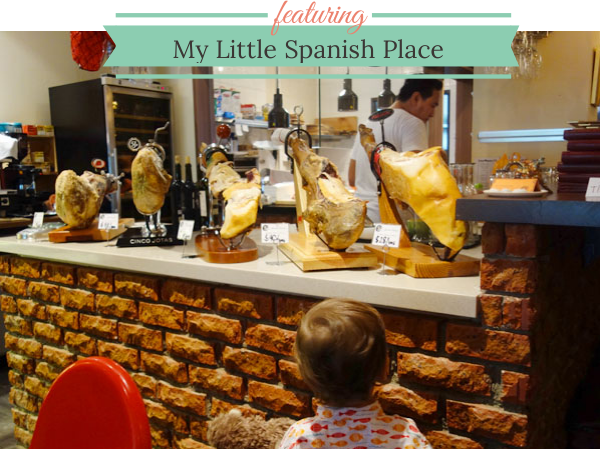 I must've driven past My Little Spanish Place at least a hundred times in the past two years in Singapore, but never noticed it. It's located right next to Coronation Plaza, along a row of shophouses. I'm glad that I discovered it on the Singapore Restaurant Week list, or we'd have never realised this little gem existed.
It's cozy and the atmosphere is warm when you walk in. They pride themselves on serving authentic Spanish home-style food, with an extensive menu to choose from.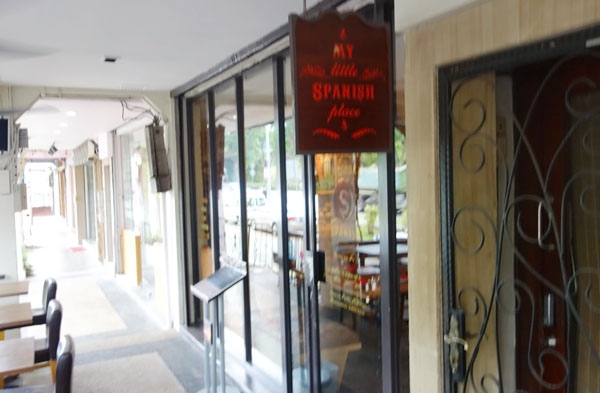 At centre stage is their Jamon Bar. Legs of ham are flown in from Spain, and represent their gourmet charcuterie. It was both impressive and kind of scary to see!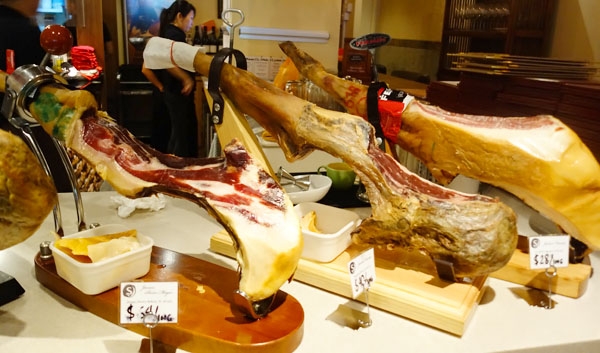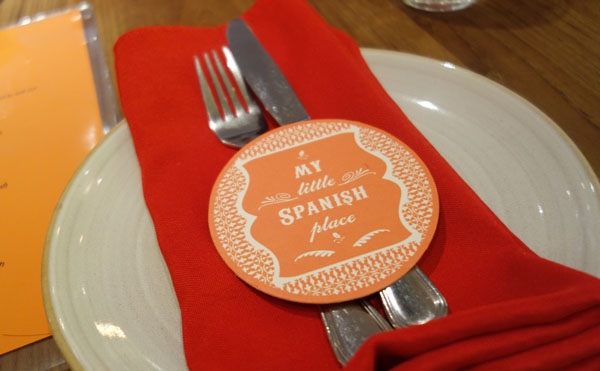 Their Cafe con Leche/Spanish Latte is basically a standard latte, brewed using Spanish beans. It was very mild and quite milky.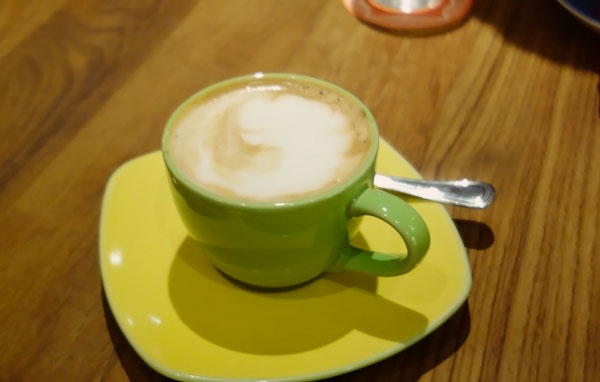 I was delighted with our appetizers. Both were incredibly kid friendly!! Our kids slurped it all up with gusto 🙂
The Meatballs in tomato sauce were very well cooked, with soft meatballs and a rich tomato gravy that wasn't too salty. Bread was provided for mopping up the extra gravy.
The Chicken soup with angel hair pasta would probably be a bit bland and boring for the grown ups, but our kids loved it. In particular, the chickpeas were really soft and we could mush everything down with a fork and spoon it all into waiting mouths.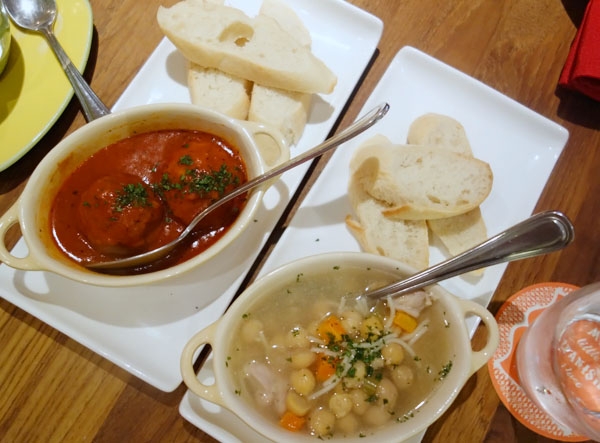 Apologies for the horrifically poor picture, which belies the fact that this dish was delicious. This is their Fried fresh chorizo with eggs and toasted country bread and the star is, of course, the chorizo. It was cooked to perfection – little juicy chunks that were charred just-right, and packed a real tasty punch. It was paired very well with our creamy scrambled eggs.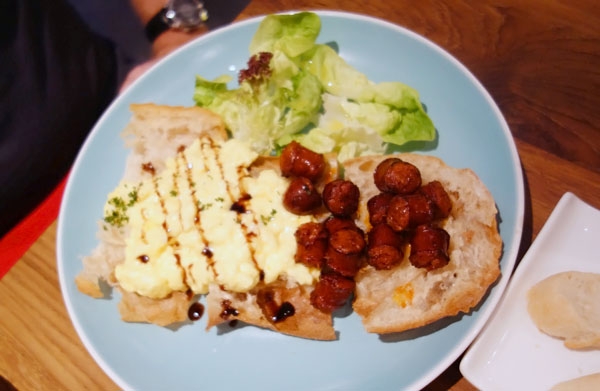 We were also pleased with the Jamon, serrano, menchego, with eggs on toasted country bread. The Spanish ham is sliced to order from their Jamon Bar, and the thin slivers are laid carefully on the bread, then topped with two fried eggs. It's a lovely combination and the portion size was sufficient.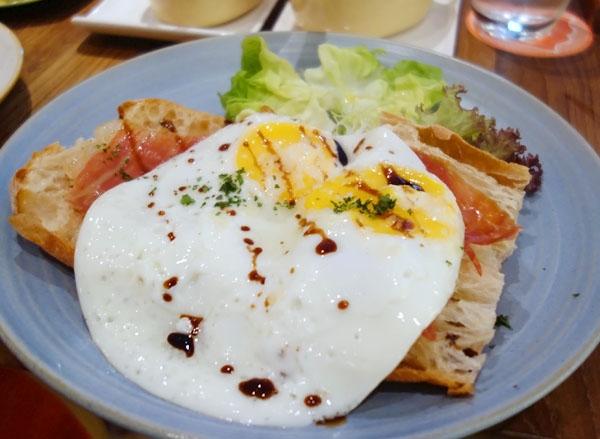 I personally am not a fan of creme caramel desserts so the Creme catalana didn't excite me. It's a lemon and orange infused custard dessert with a crunchy burnt caramel crust, and Chris loved it. Hunter wasn't impressed. Carter gobbled it all up.
I guess we were 50/50 😉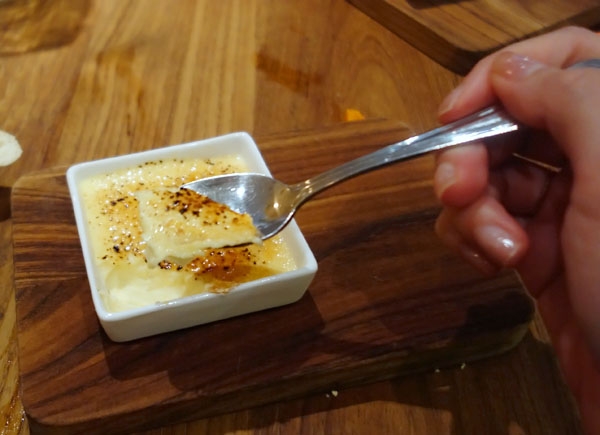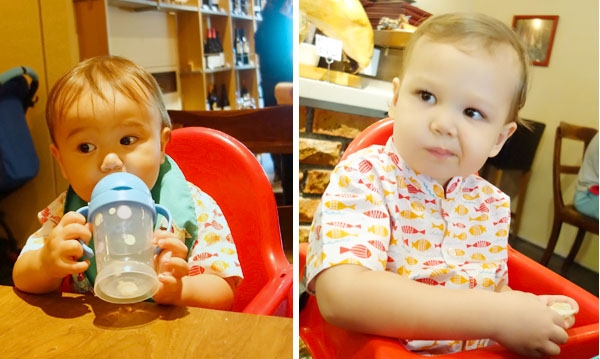 I felt right at home with the warm service at My Little Spanish Place, and I appreciated how food arrived swiftly and was well executed. It does seem like we were at a Spanish friend's place, and the kids obviously enjoyed themselves as they had zero fussiness and were on top behaviour throughout.


Last Bite: My Little Spanish Place impresses with its home-style Spanish cuisine and warm ambience. Chorizo and jamon are the stars of their menu, though our kids really rated their appetizers.

Highchairs: Yes
Easy access: Yes
Change tables: No
Kids' menu: No
My Little Spanish Place
619 Bukit Timah Road
Singapore 269720
Phone: 6463 2810
Prices: $$$
Hours: Mon: 6:30 pm – 11:00 pm, Fri: 6:30 pm – 11:00 pm, Sat – Sun: 9:30 am – 3:00 pm, 6:30 pm – 11:00 pm