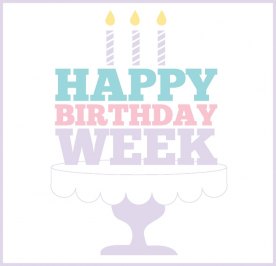 We have something very special to celebrate – we've turned ONE WEEK OLD!
Actually, we turned one week old three days ago, but errrrrrrrr who's counting 😉
Thank you for visiting, and for reading Brunch With My Baby Singapore. We've only been live for 1 week, but I hope we've brought you a few ideas on where to eat out with your family. Stay tuned though, there are way more cafes to come. Waaaaaaaaayyyyyyy more. Obviously I eat out too much.
What have we achieved in our first week? We've hit over 1,000 followers on our Facebook! AWESOMESAUCE!!!! (If you haven't already "LIKE"d us on Facebook, what are you waiting for buddy?)
Anyway.
LET'S CELEBRATE OUR 1-WEEK BIRTHDAY *AND* 1,000 FACEBOOK FOLLOWERS WITH OUR FIRST GIVEAWAY!!!!
I'm so excited about this giveaway, because it is from one of my favourite baby brands – aden+anais! I'm also a little biased since their founder, Raegan Moya-Jones, hails from Australia.

They need no introduction, but here goes: aden+anais make superior muslin swaddles for your baby, in adorable prints. They also make sleeping bags, bibs, and other baby-related goodies, all with their trademark soft muslin. They've also branched out into skincare recently, which I've been using on myself and the kids. If you haven't heard of aden+anais, you probably would have seen their muslin – made famous by Prince George!
My kids own a few aden+anais sleeping bags because they are just SO comfortable. They're extremely breathable, yet provide comfort. They also come in a wide variety of colours and prints that are so adorable!
aden+anais are being wonderful and giving away one sleeping bag (worth SG$49.90) to a lucky reader! 
You can submit some of the entries more than once a day, so come back tomorrow to get more entries in the draw.
 a Brunch With My Baby Singapore giveaway

Giveaway will run from 11 Oct to 18 Oct 2013.
Winner to pick up at a Singapore address.
Winner may select an aden+anais sleeping bag from available stock.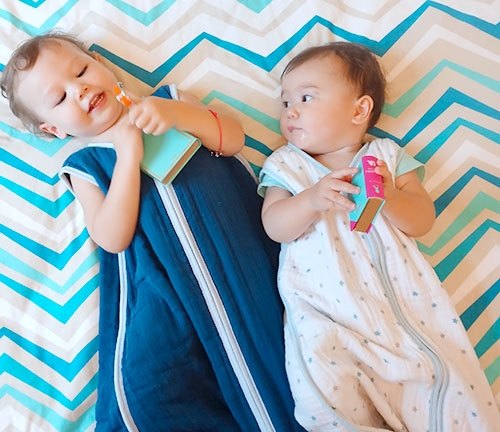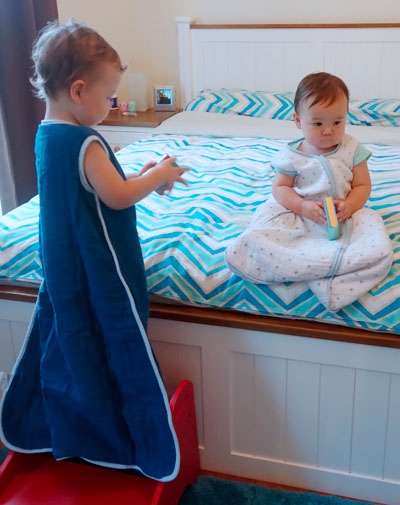 You can find aden+anais stocked at all Mothercare branches and selected retailers.
THANK YOU aden+anais!