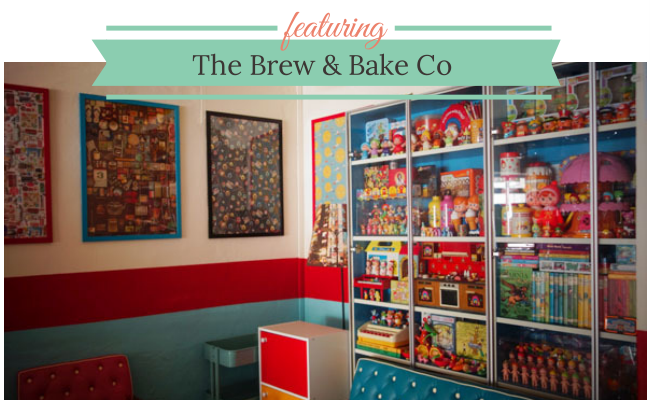 Opened for just a few months, The Brew & Bake Co is a real treat for the eyes on a strip consisting of simple local joints by the roadside (psssst! Niqqi's The Cheese Prata Shop is one of them). Decked out in bright primary colours, the cafe is all about vintage cheer, and it's adorable.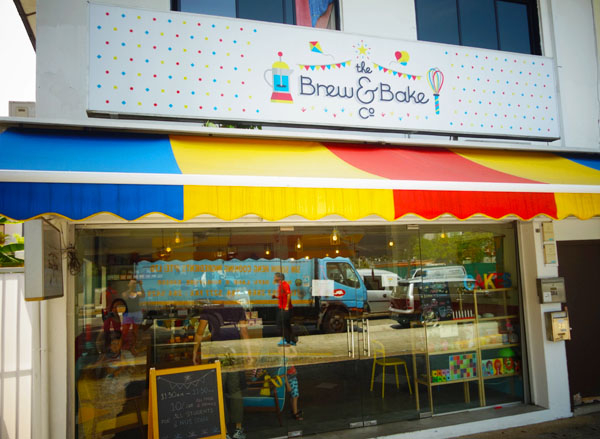 My kids were in a bit of awe when they spotted all the colourful vintage toys on display. It's more of a look-no-touch thing, since they're all behind locked cabinets, but it still does keep kids fascinated for awhile 😉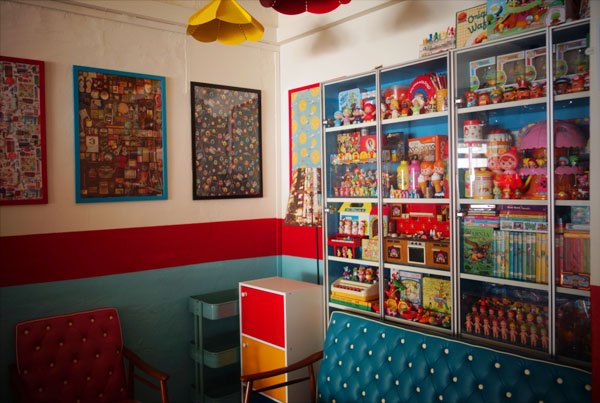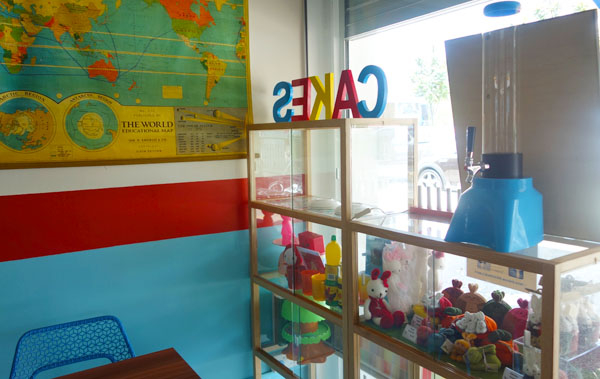 The furniture is imported and also in their trademark blue/yellow/red colours. The low sofas are excellent for young kids!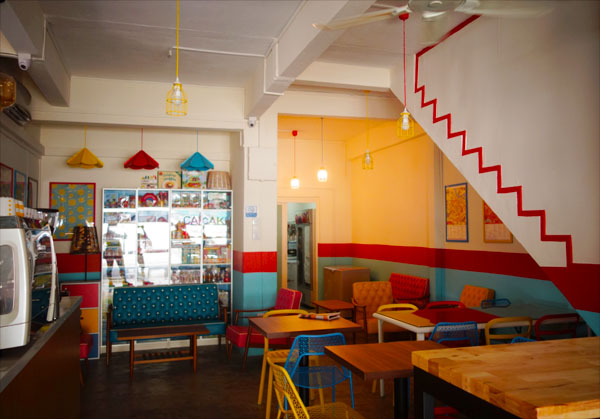 The Brew & Bake Co are almost entirely about coffee and cakes. And they do them well. It was actually pretty hard trying to narrow down a few to try!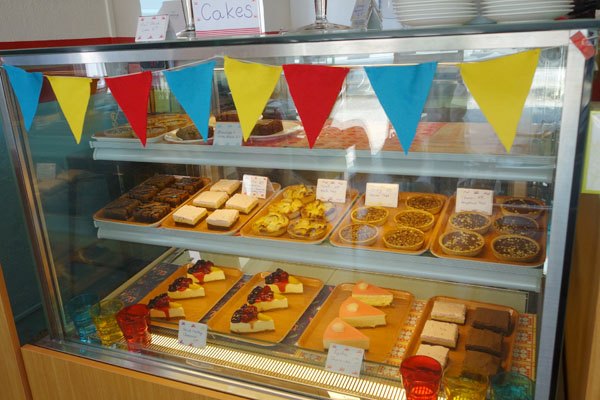 I was mostly delighted because they offer complimentary water, in an adorable tall water container! Awesome for young kids – the cuteness factor gets them drinking!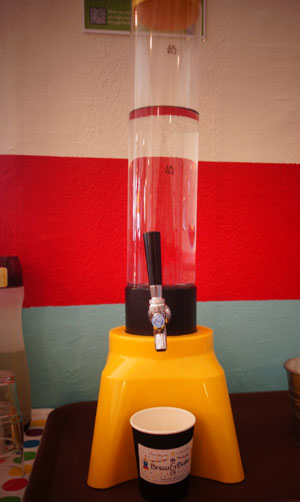 Check out their Elchemist Frappe station! It's DIY frappe time, where you pump your chosen syrup(s) into test tubes, and they whip it all up for you. Adorable concept and great for older kids (and adults)!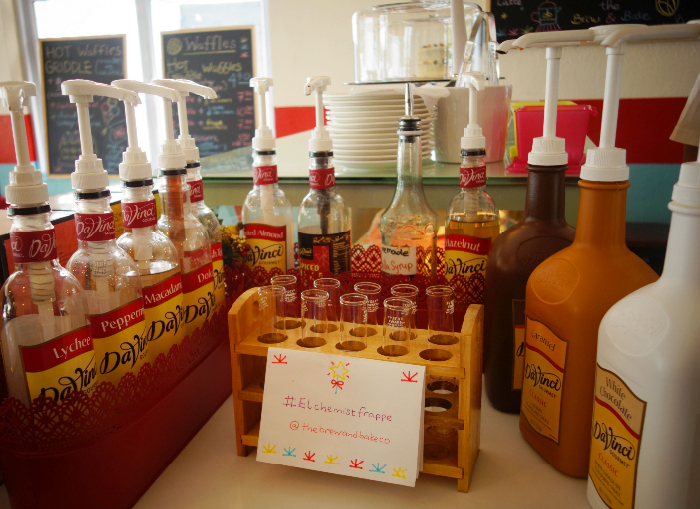 How adorable are their coffee cups? We had a Chai latte and a regular Latte. The coffee was well brewed and smooth, and the chai wasn't overly sweet.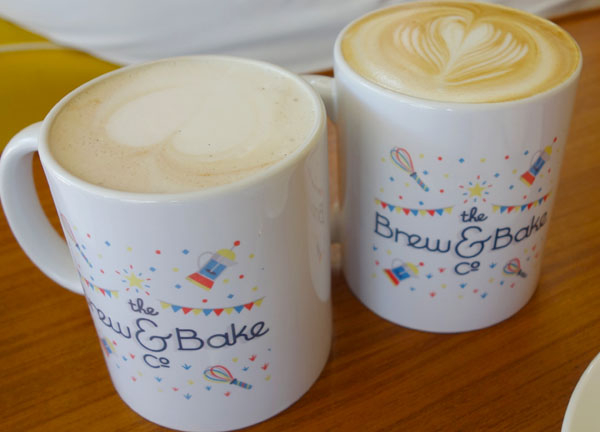 Their Lychee cheesecake was just too pretty to resist! This was a MEGA hit with the kids – they pretty much polished it off between themselves. They lychee flavour came from the lychee-flavoured jelly sitting on top of creamy cheesecake. What I loved most, though, was the buttery biscuit base. It was slightly salty, full of buttery goodness, and simply divine. Only problem? I wanted a double-layer of the biscuitty goodness 😉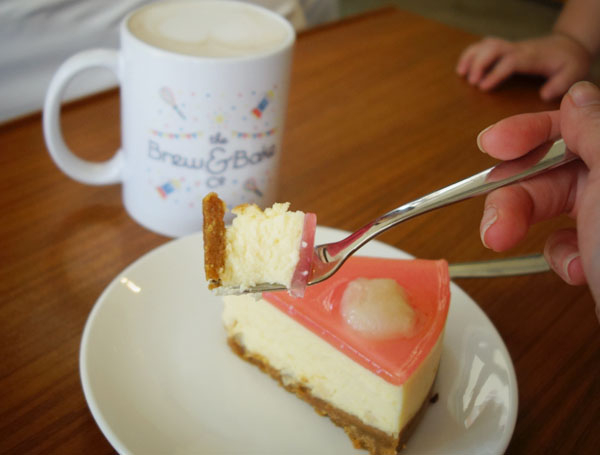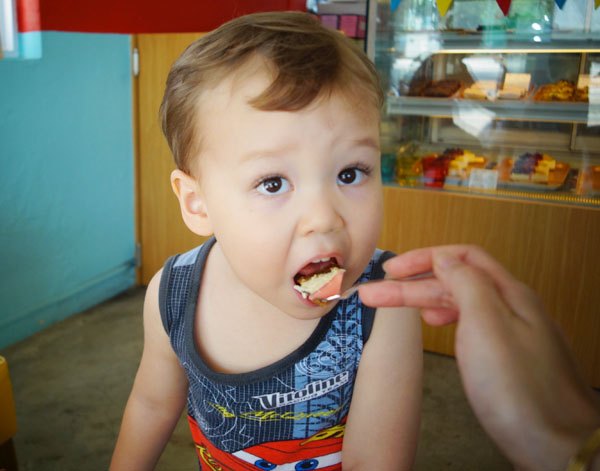 Their best seller, the Neopolitan, was a triple layer cake that was both unique and delicious. The strawberry fresh cream layer paired well with the creamy middle and brownie bottom layer.
And oh man is that brownie layer riiiiccch! It's dense and almost chewy. If you like rich chocolate brownies, you'll like this.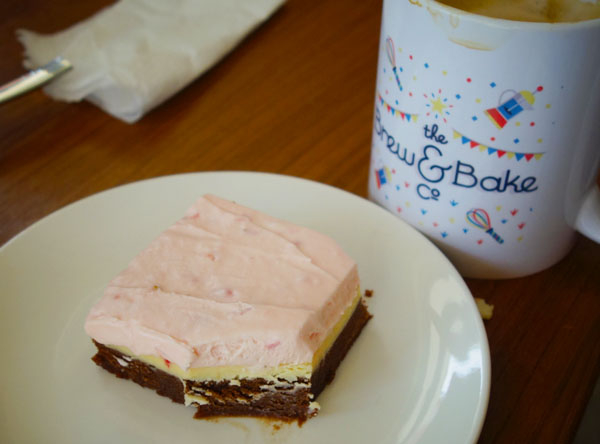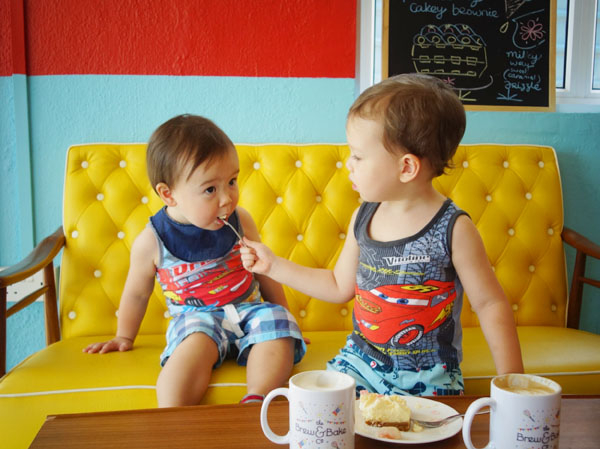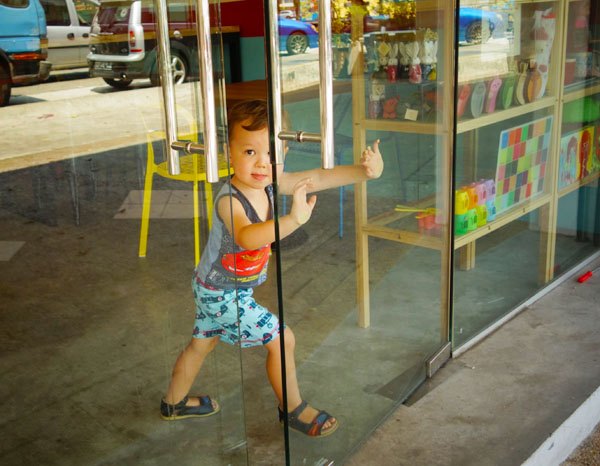 Last Bite: The Brew & Bake Co is all about vintage cheer and old school charm. They serve just coffee and cakes, but they do it well.
Highchairs: No
Easy access: Yes
Change tables: No
Kids' menu: No
The Brew & Bake Co
28 Clementi Road
Singapore 129754
Phone: 9235 2276
Prices: $$
Hours: Mon – Sat: 11:30 am – 11:30 pm, Sun: 11:30 am – 3:30 pm