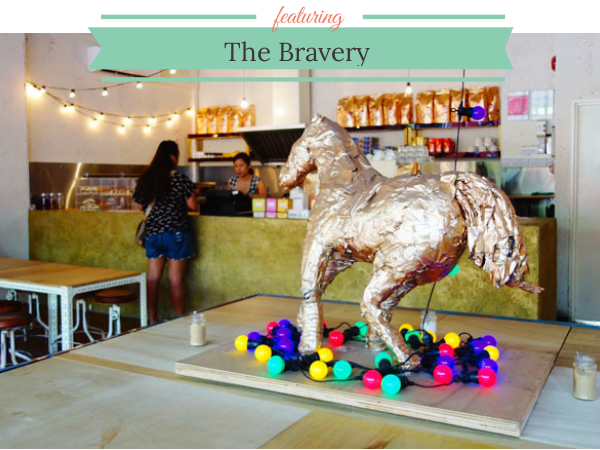 The Bravery opened up almost directly outside where my girl friend lives, so I thought I'd be there within days to check it out! Turns out, I only managed to get myself there a few weeks ago. But now that I've been, I am definitely returning over and over again!
The Bravey is one of those hipster cafes that are popping up all over Singapore at the moment. I am totally not a hipster – the closest I come to being anything remotely hip-py is just having big hips after giving birth to two kids. Hah!
So, it has no signage, and thus is very easy to walk straight past without noticing it. It also doesn't have a very obvious door – so you have to look for the panel that's gold, which you simply push on to enter.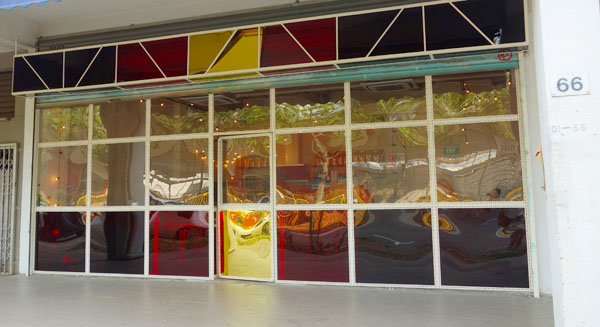 The interior is pretty stark and bare. Raw string of lights, raw wood tables and benches, and stools with round cushions that aren't easy to sit on. But, somehow, it works, and simply adds to the industrial bare feel of the cafe.
The staff are cheery, friendly and helpful. The perfect trifecta of customer service.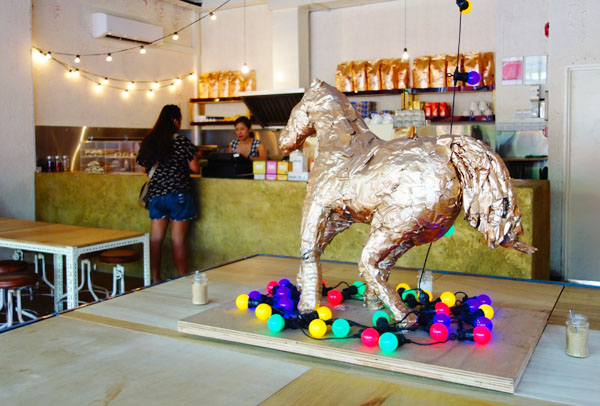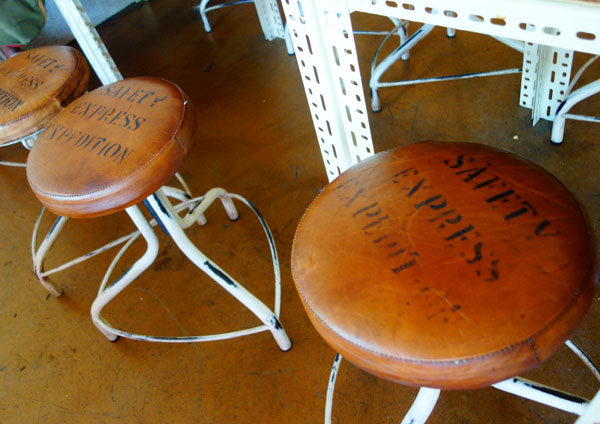 The menu is modestly sized, but they are good at what they do. We really enjoyed the food there. The cafe was also not crowded (we were there on a weekday before noon), which added to the relaxed feel of the place.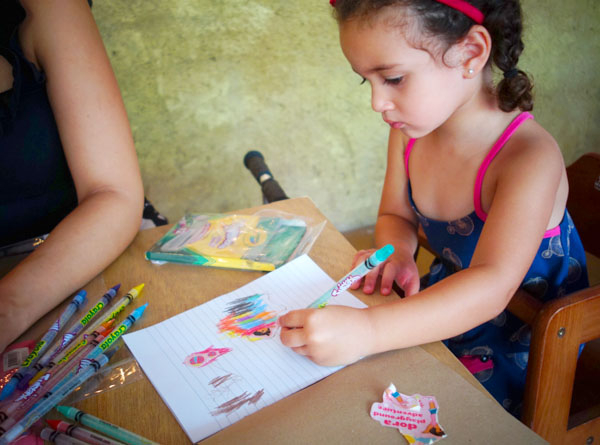 My Flat White ($4.50) was a delight. Zero bitter aftertaste, and I could drink it with only a small dollop of sugar added.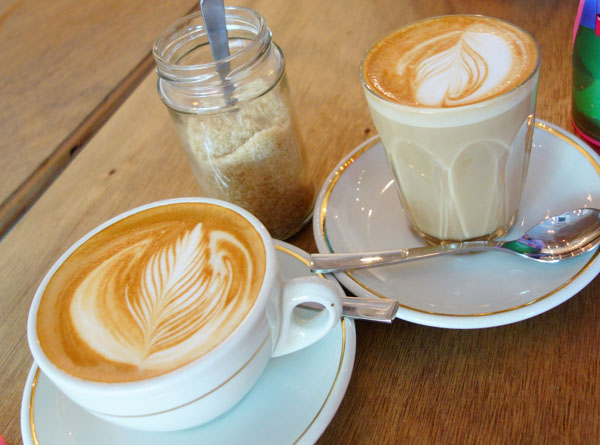 I was thoroughly impressed with their Beef steak ciabatta with rump steak and onion jam, melted mozzarella and tomato salsa ($13.50). The steak was completely tender to the bite, with zero stringy or tough bits. Paired with all the other toppings? This was a match made in heaven and the large size of the sandwich was perfection.
I brought this home for Chris and he gave it a massive thumbs up too.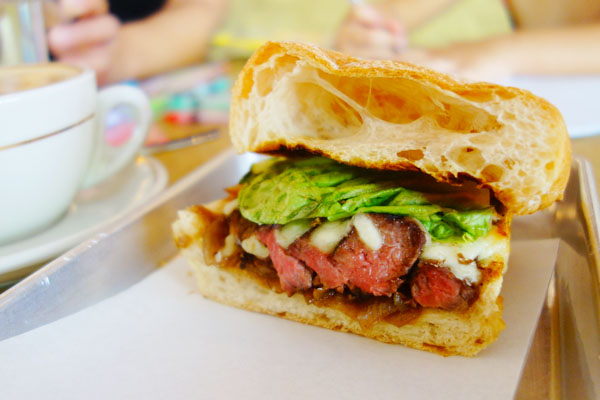 The Smoked salmon sandwich ($14) was simple and had nice delicate flavours, but for the price, it simply wasn't worth it.. especially when compared to the beef sandwich above. It was a very petite portion, and so basic that one could easily do this at home.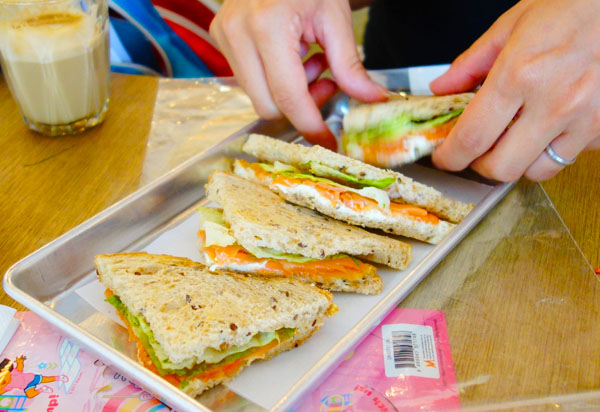 The Crostini – aubergine and chickpeas on sourdough with mint leaves and crumbed feta ($7.50) was also a fairly small portion, but it worked, considering the price.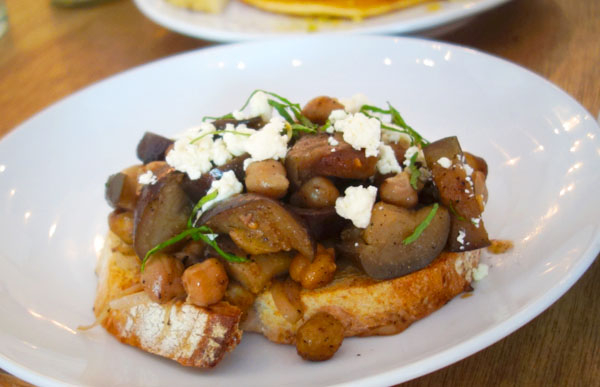 The other must-order dish is their Pancakes stack with bananas, ricotta cheese, honey and crushed pistachio ($15). Talk about delicious!! The pancakes were fluffy, beautifully moist, and went so well with the accompaniments. It would have been even better if the bananas were caramelized, but we still loved this dish.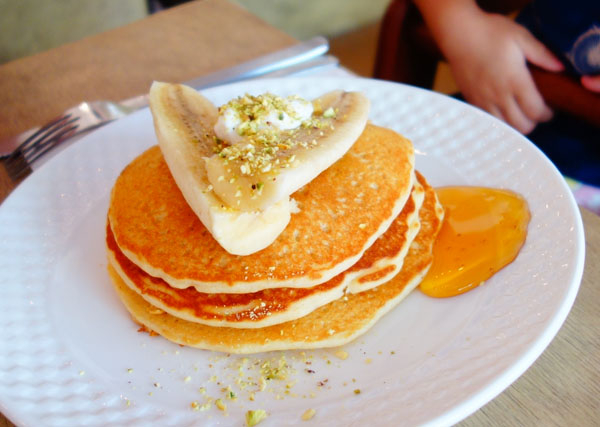 Last Bite: The Bravery may have a small menu, but the dishes are excellent as is the service. The Beef Steak Sandwich and Pancakes Stack are a must!

Highchairs: Yes
Easy access: Yes
Change tables: No
Kids' menu: No
The Bravery
66 Horne Rd
Singapore 209073
Phone: 9452 4785
Prices: $$
Hours: Mon: 8:00 am – 8:00 pm
Wed – Sun: 8:00 am – 8:00 pm