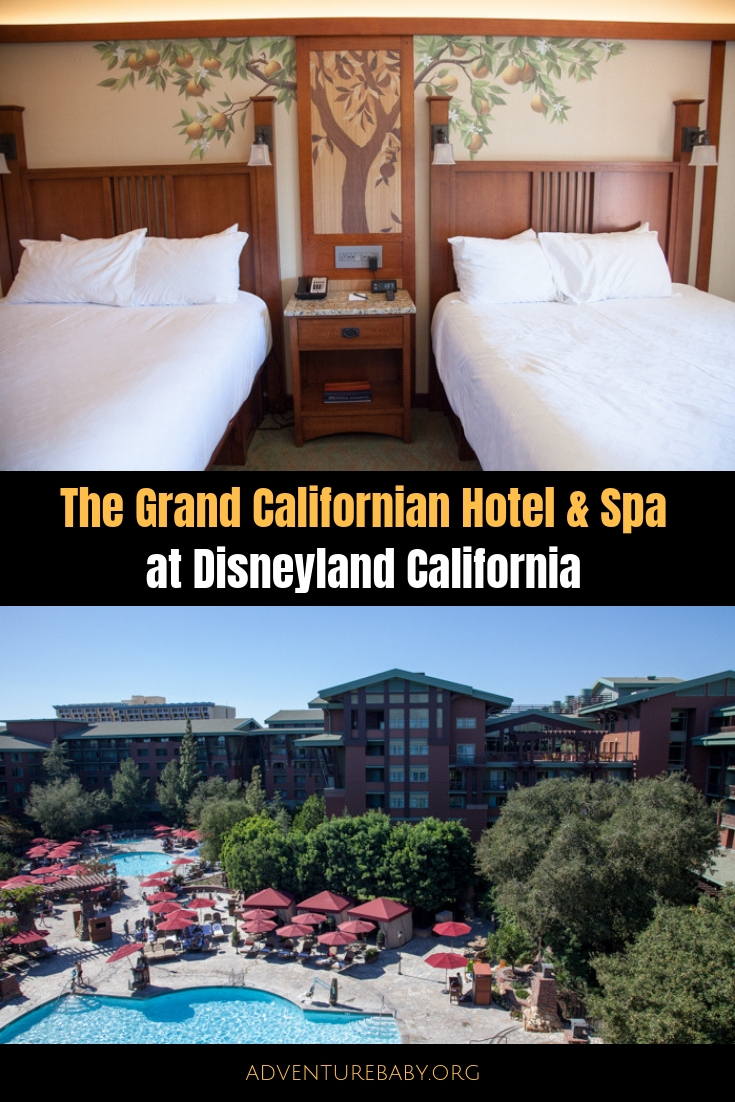 This article really should be titled "How staying at the Grand Californian Hotel ruined us for all other hotels in Anaheim", because that's pretty much what happened when we stayed at this incredible hotel.
The Grand Californian Hotel & Spa at Disneyland California is the best-positioned hotel for visiting the parks in Anaheim. An upscale, 6-story, lodge-style hotel, the Grand Californian Hotel & Spa is a tribute to the "Arts & Crafts" style that was popular in the early 1900s. If you're interested in learning more about this era and the design of the hotel, ask concierge about the "Art of the Craft Tour" offered to guests.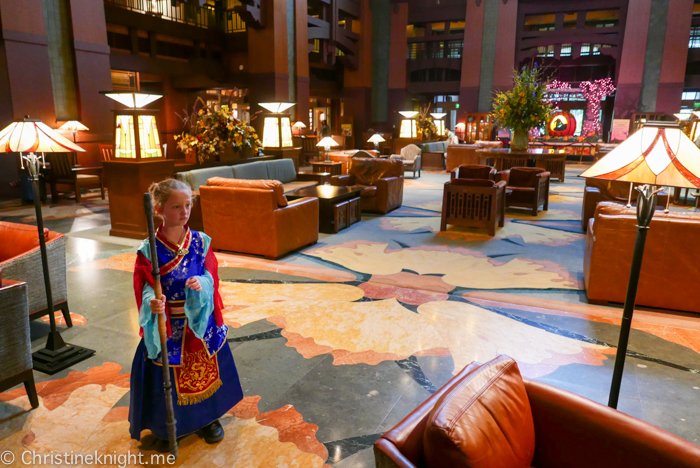 A stay at the Grand Californian is not just a regular hotel stay. It means being right inside the magic of Disneyland every minute of your stay. The design and detailing of the hotel is perfection. The location is incredible. The convenience alone is worth its weight in gold!
The Grand Californian is a vacation destination, not just a hotel to stay at when you're visiting Disneyland. Staying at a hotel with such amazing amenities as well as being so conveniently positioned meant that our whole Disney trip was a different experience to any we had had before.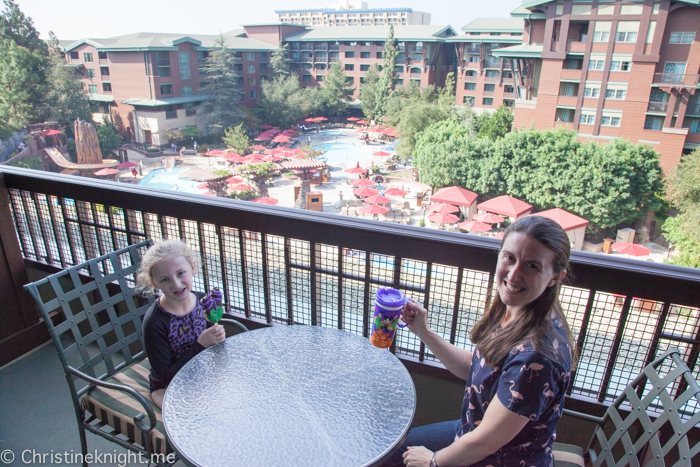 We spent less hours at the parks trying to squeeze everything in, and enjoyed relaxing at the hotel in the pools. Thanks to the Early Magic Hour we were given as guests of the hotel (more on this below) we were able to get on so many rides early in the morning that we felt finished in terms of rides we wanted to do earlier in the day than we ever had before.
It was so easy to get into the parks that we could come back to the hotel for a rest and then go back again for dinner easier than going to a restaurant outside of the parks. The parks were empty when we entered them.
We were the first guests in the parks and it was eye opening to see the parks this way – don't even start me on how amazing the photos are as a result of there being no one around to photobomb us! (See below!)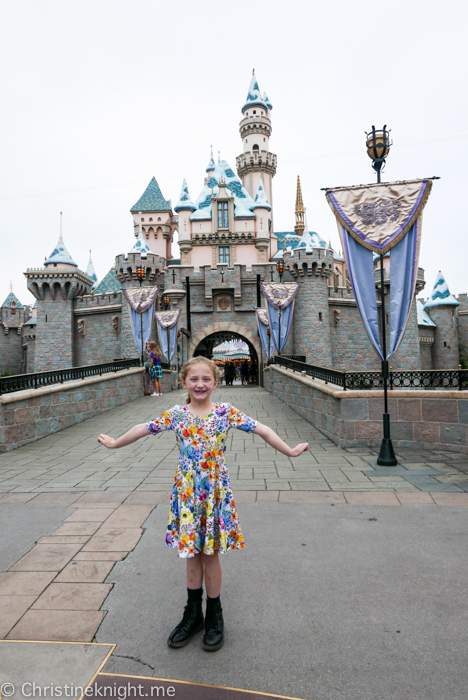 Because we were able to get on all the rides we wanted to in the first two hours every morning, we were able to then spend the rest of our time enjoying things we hadn't done before like collecting pressed coins, and didn't feel overwhelmed at trying to squeeze everything in. We had more energy, were less tired, and enjoyed the parks more. I think we have found the perfect way for our family to do Disneyland.
Grand Californian Hotel & Spa at Disneyland California
Accommodation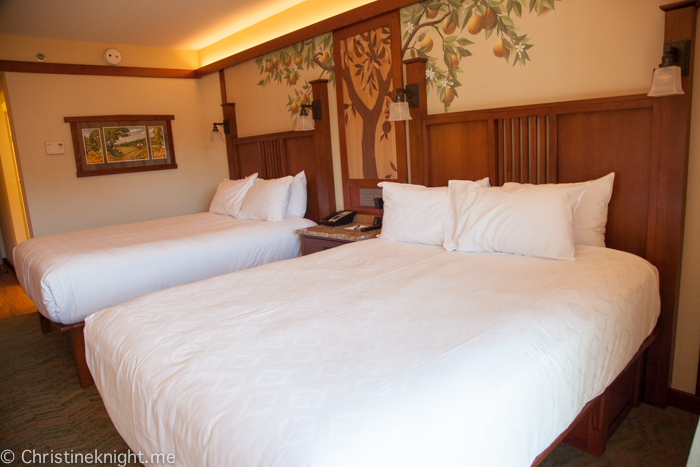 The 948 guest rooms at the Grand Californian include 44 suites, 71 villas, two Presidential and two Vice-Presidential suites. Standard rooms are 356-380 sq. ft. and have either two queen beds, a king bed, or one queen bed with bunk beds/ pull-out sofa. Suites have an added living area and up to 3 bedrooms. Concierge-level rooms give access to a lounge serving free breakfast and snacks.
We had a deluxe pool view room with two queen beds.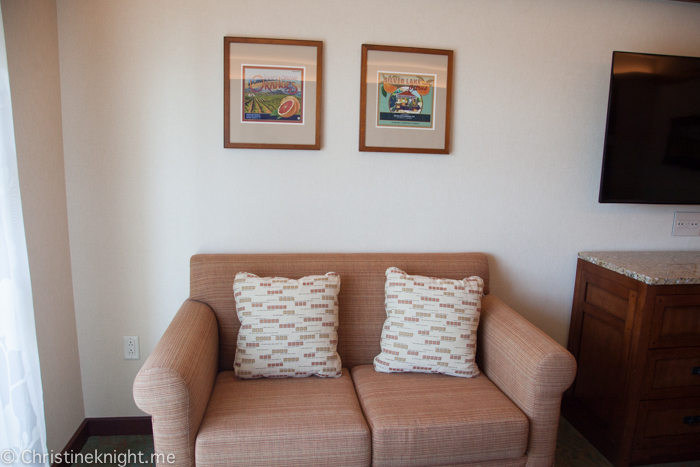 Room amenities include iron/ironing board, mini-bars, in-room safes, hairdryers, Keurig coffeemaker, bathrobes, free WIFI and flat-screen TVs.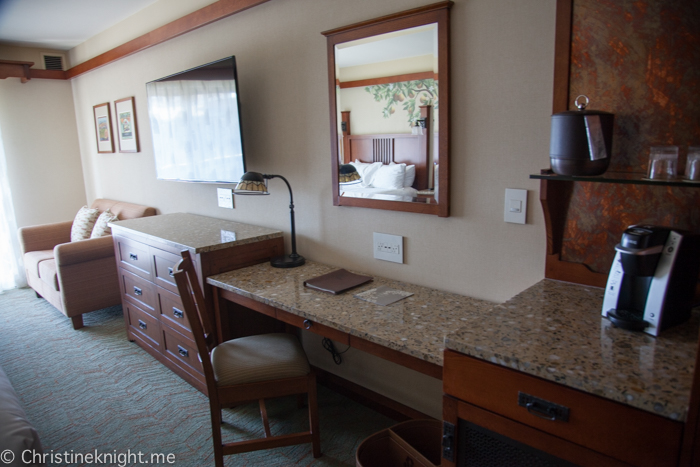 The rooms were renovated in 2017 and have a bright, elegant feeling to them, with touches of Disney in the small details.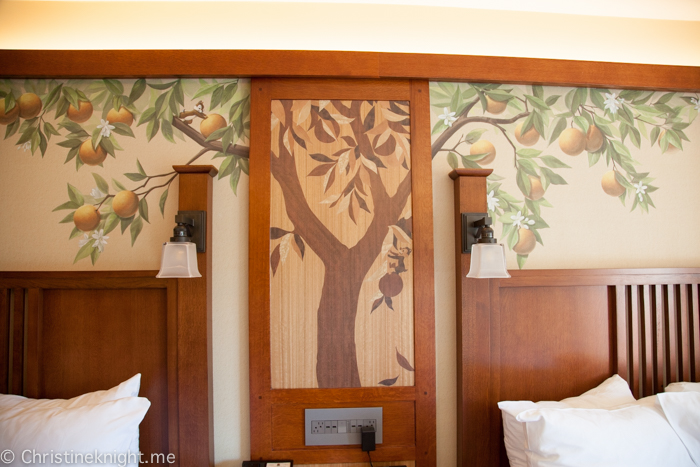 The orange tree behind the beds reflects the history of Disneyland and features Chip 'n Dale hiding in the branches.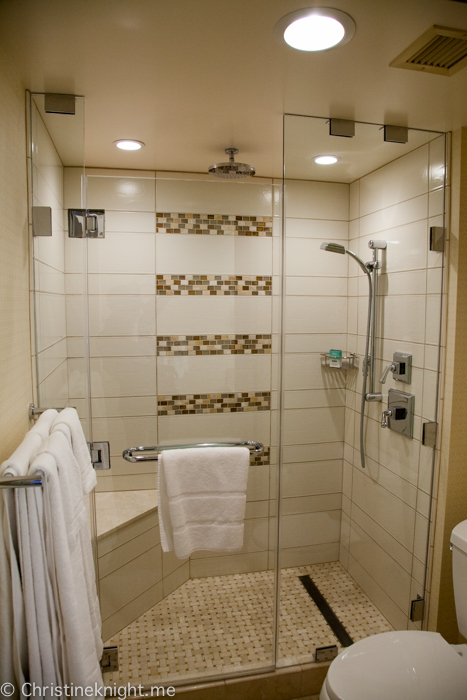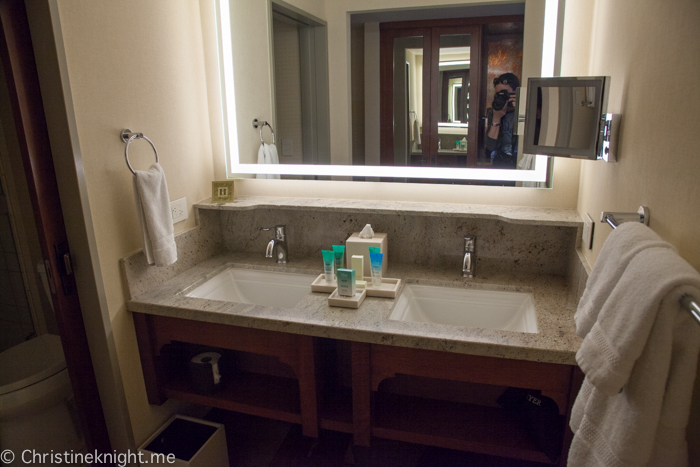 Toiletries provided by the hotel are H2O+, packaged especially for Disney, and are extremely high quality. We loved that the soap had "Disney" stamped on it! We were very happy to ditch our own toiletries and use the hotel-provided ones.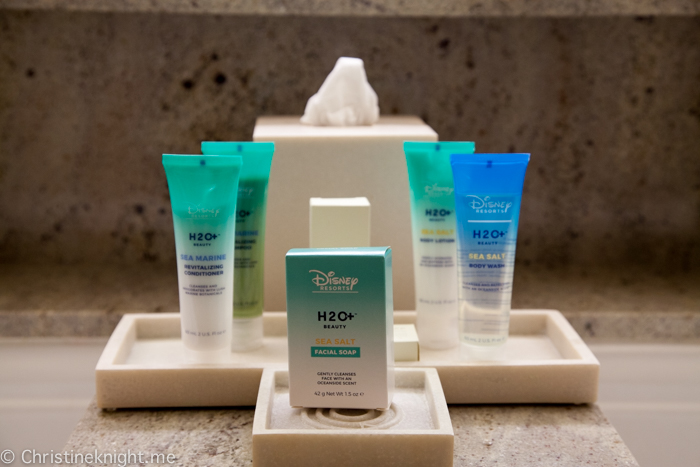 The beds were some of the most comfortable we have ever slept in and at the end of each long day at the park we were so happy to return to our comfortable room for a perfect night of sleep.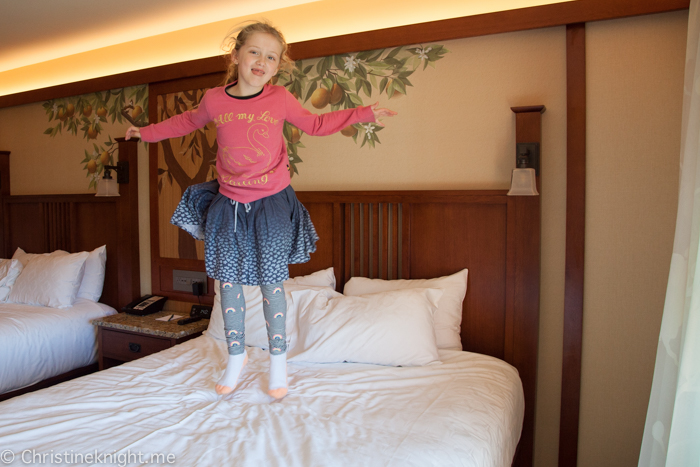 Our room was located directly over the entrance to Disney California Adventure Park, making the early morning walk to the security gates extremely fast!
We bought groceries online from the local store Vons and had them delivered to the hotel. The hotel has a cold storage area so if your groceries are delivered while you are away from your room they will be kept cold for you until you are able to collect them.
Evening turndown service is a lovely added bonus. We loved being left little Disney Parks Ghirardelli chocolates and having fresh towels and the curtains drawn when we returned in the evening, helping us prepare for bed.
Access to parks
The Grand Californian Hotel as direct access to Disney California Adventure Park and the Downtown Disney District. You will need a valid park ticket to enter Disney California Adventure Park but can enter the Downtown Disney District whenever you choose.
Having access to both locations was even more convenient than I had thought it would be.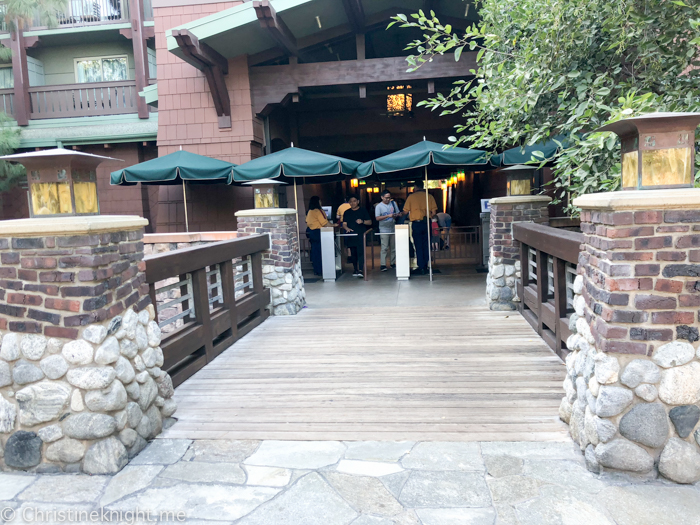 The entrance to Disney California Adventure Park is located inside Grizzly Peak (above), while the entrance to the Downtown Disney District is located near the restaurants and shops (below), only a short stroll from the Disneyland entrance.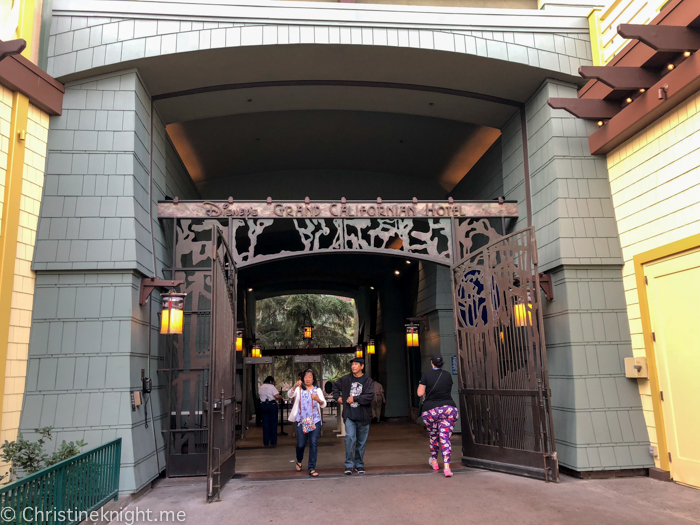 Extra Magic Hour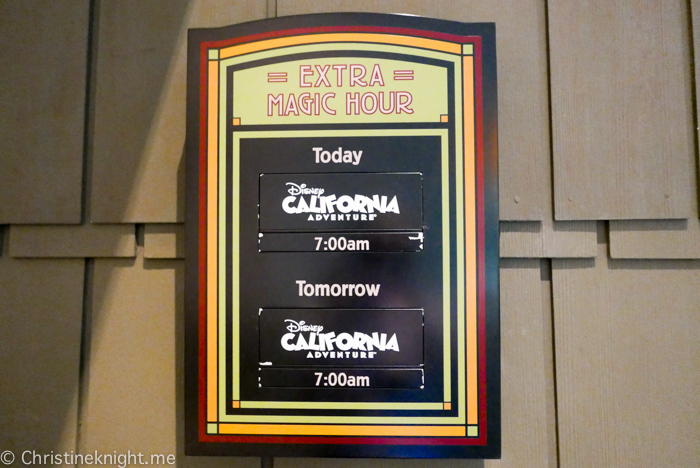 This was a huge perk for us. Guests of the three Disneyland Resorts are eligible for an Extra Magic Hour (EMH) at both parks. EMH is available at Disneyland Tuesdays, Thursdays and Saturdays and at Disney California Adventure on Sundays, Mondays, Wednesdays and Fridays, up to one hour prior to regular park opening.
Entering the park early made the world of difference to our stay. We were able to explore the parks and particularly jump on a lot of rides with no queues, long before the parks opened to everyone else.
Amenities
Lobby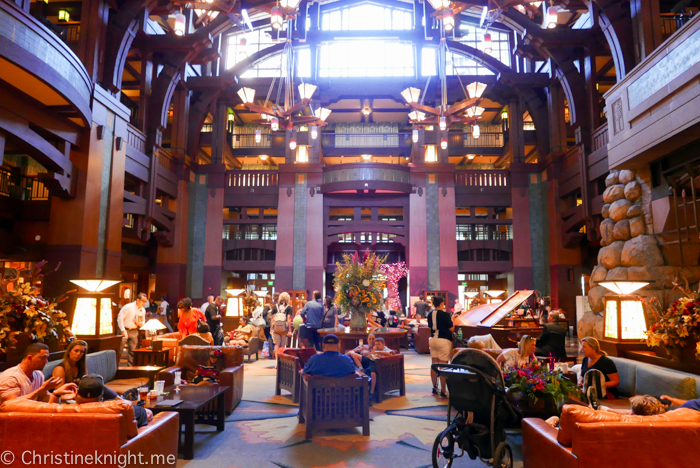 The lobby is a particularly beautiful space to sit and relax, with beautiful stained glass doors, inviting sitting areas and a piano where live music (Disney tunes, of course) is frequently played.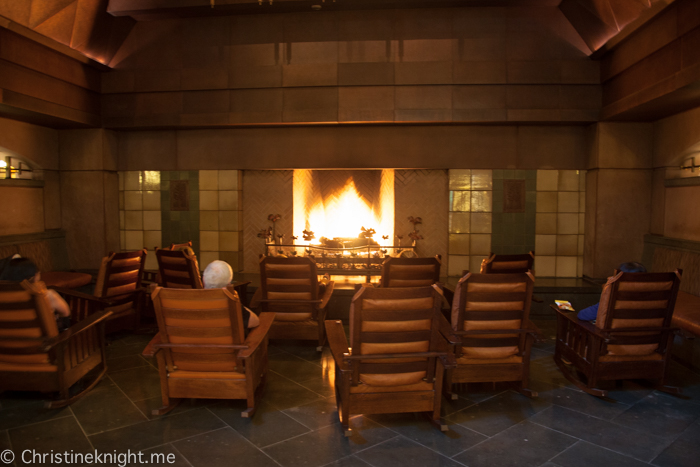 A fireplace with comfortable chairs invites those wanting a rest, while kids gather around a TV playing Disney shows all day.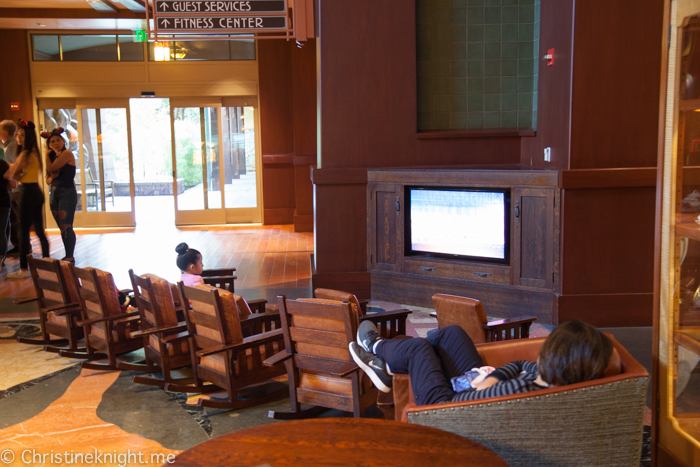 The lobby is decorated seasonally – during our stay it featured an amazing Halloween display made entirely out of cake.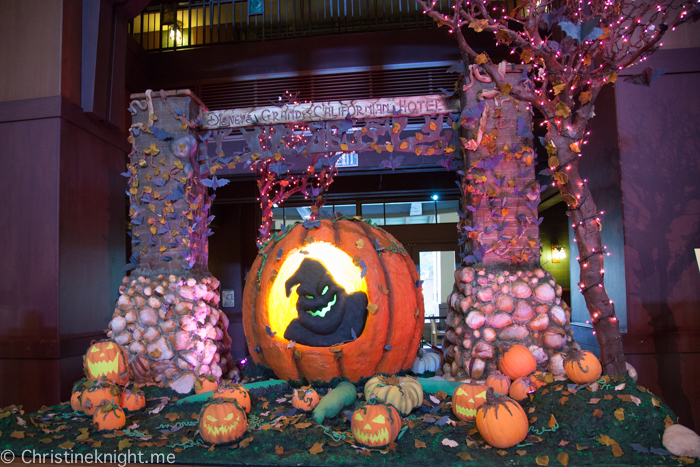 Pools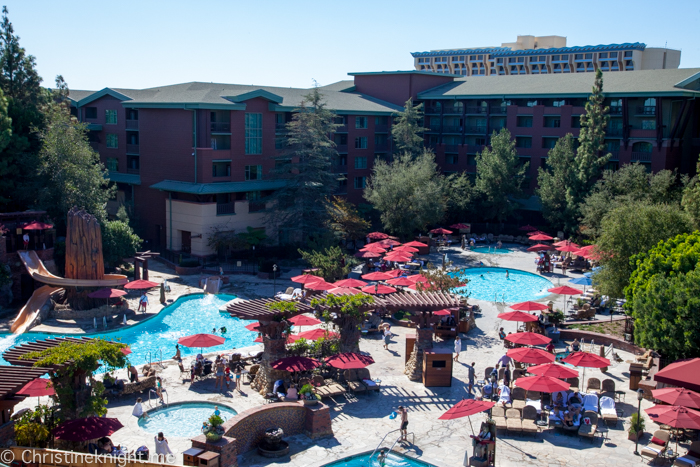 There are three pools to choose from. The Redwood Pool features a a 27-metre-long waterslide that curves around the stump of a giant redwood tree and a Children's Pool.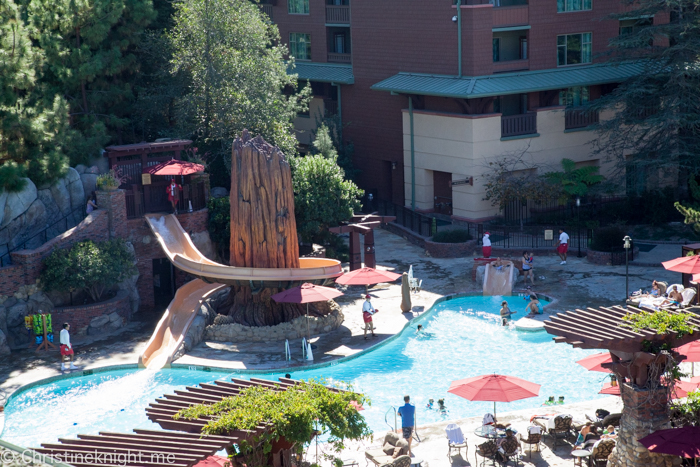 Our fave was the Fountain Pool as it was a good depth for our swimmer to practice all of her tricks.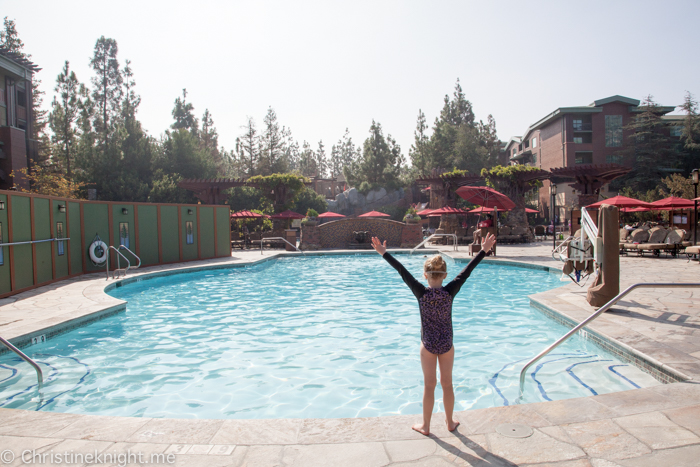 The third pool, the Mariposa Pool, has a hot tub plus four private cabanas that are available for hire.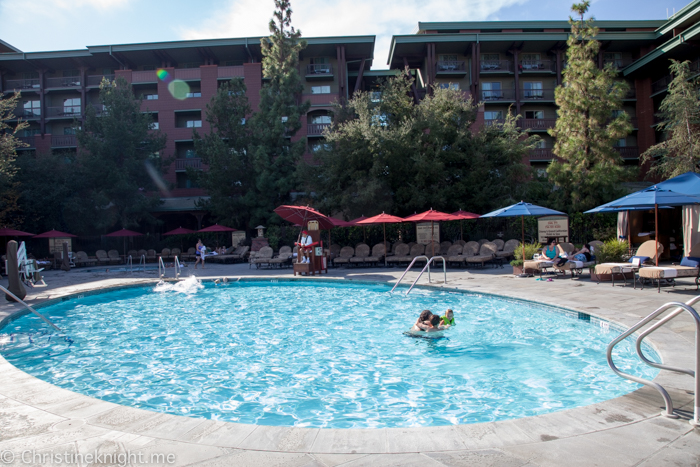 Towels are available by the pool, as is free sunscreen and water to drink.
Spa
The Mandara Spa is the spot to relax and unwind with treatments, massages and facials. State-of-the-art fitness equipment is available for hotel guests.
Dining
White Water Snacks
While White Water Snacks was closed for renovation when we were there, it offers simple, self-serve breakfast, lunch and dinner in a casual setting.
Storyteller's Cafe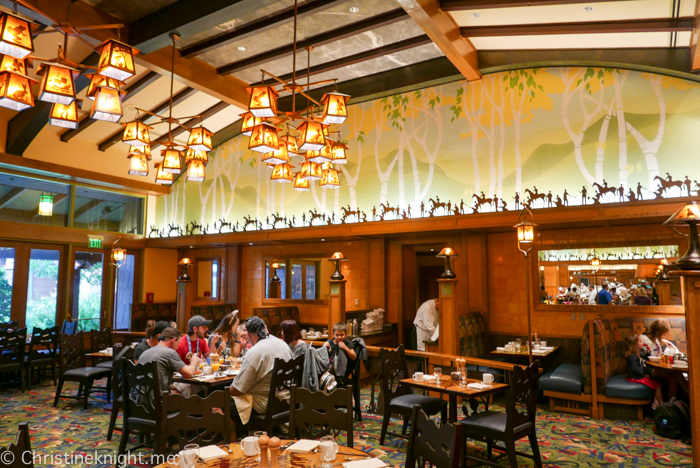 The Storyteller's Cafe is the place to enjoy Mickey's Tales of Adventure character breakfast or brunch. At dinner time an American buffet is on offer, with selections including carved meats, salads, and filling sides, and kid-friendly selections for little ones.
We highly enjoyed the character breakfast, which featured an excellent buffet including an omelette station, Mickey waffles, fresh fruit, juices, cereals, and other hot and cold dishes.
Read more about our excellent experience dining at Mickey's Tales of Adventure here.
Heathstone Lounge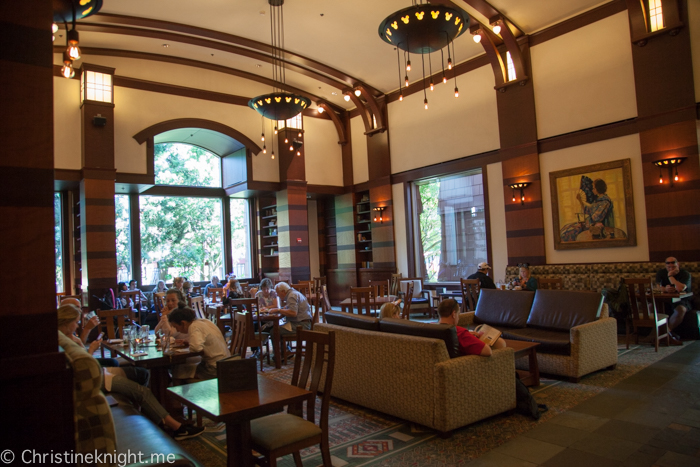 A spacious lounge location inside the main building, Heathstone Lounge serves continental breakfast in the mornings and cocktails or coffee later on in the day. The lounge is lined in wood from a single redwood tree.
Napa Rose
Fine dining awaits at the award-winning Napa Rose Restaurant.
Disneyland purchases
When you buy merchandise at the parks you can have it sent back to the hotel to save you carrying it around all day! The items will appear at the concierge desk the following morning.
Guest Activities
A schedule of Guest Activities are available for guests of the Disneyland Resort hotels. All of the activities are free, unless otherwise noted on the schedule. When we stayed, the activities included:
Get Up & Go Power Walk – Walk while enjoying the sights and sounds of Disney California Adventure before opening.
Morning Stretch
Mat Pilates
Pin Trading
Movie Screenings
Art of the Craft Tour – A guided walking tour of Disney's Grand Californian Hotel & Spa.
Final Thoughts On Staying At The Grand Californian Hotel & Spa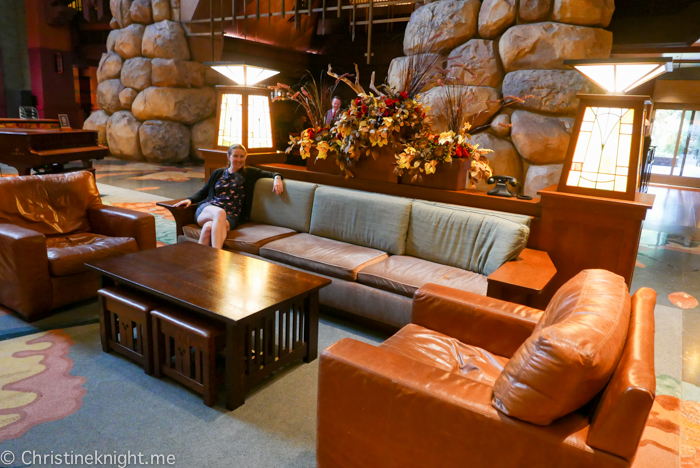 Before we this trip we had only ever stayed at Good Neighbour hotels, thinking we would save the money "because we will be in the parks all day anyway". This trip completely changed our minds and also the way in which we "do Disney". The hotel was a refuge from the busy day and we wanted to return early to swim in the pools and unwind. We took more breaks from the days at the parks which gave us more energy on the following days.
Add in the entrance to Disney California Adventure and Downtown Disney, combined with the Early Magic Hour and we are sold, sold, sold and plan to never stay in another hotel other than the Grand Californian when we visit Disneyland in the future.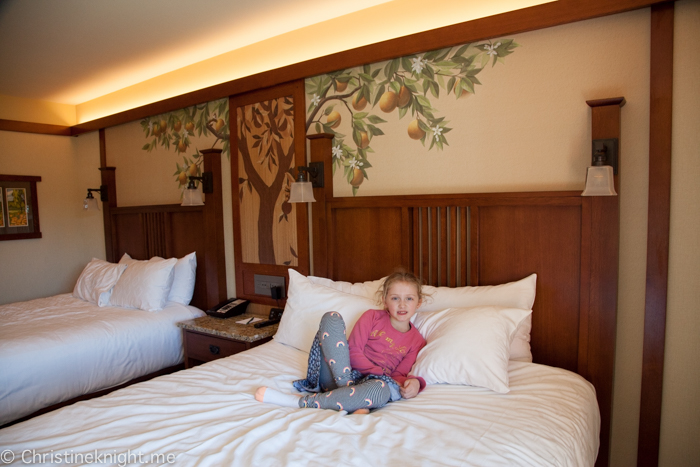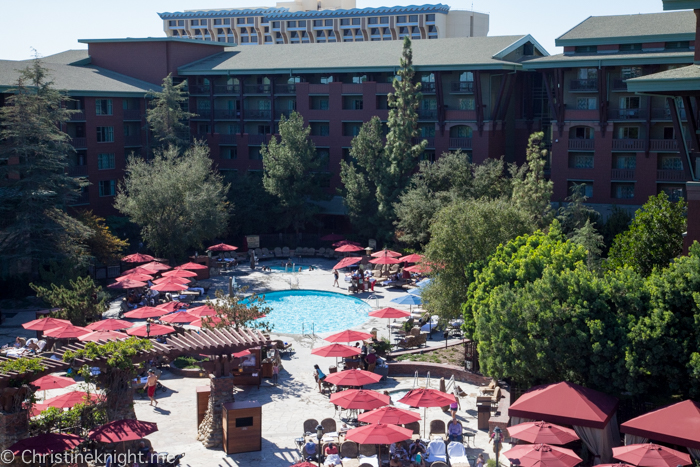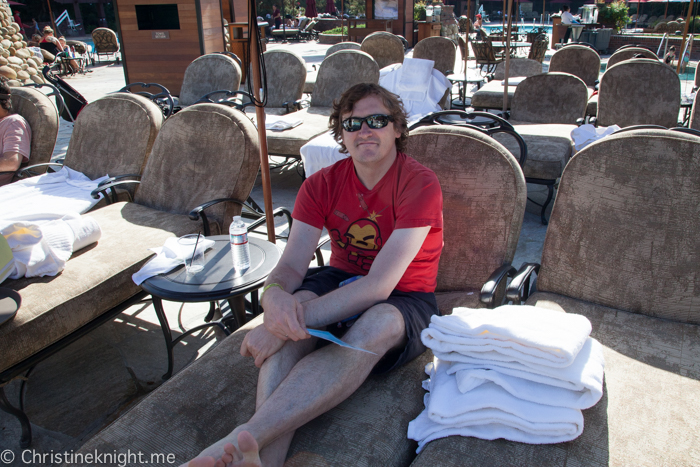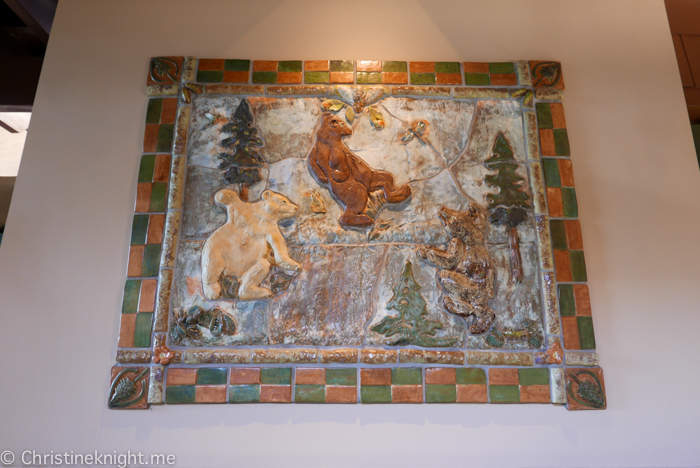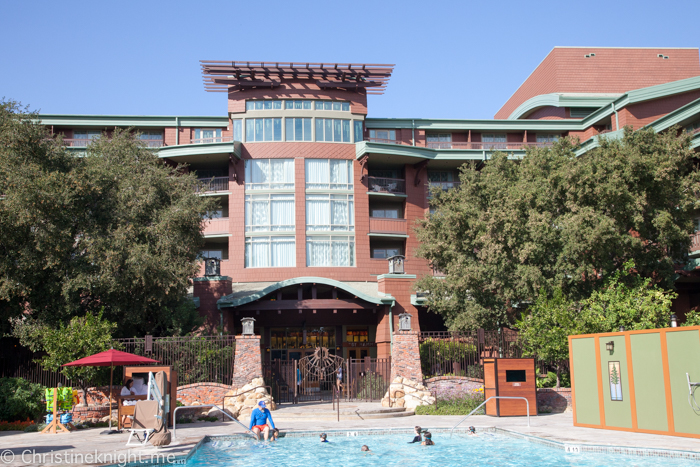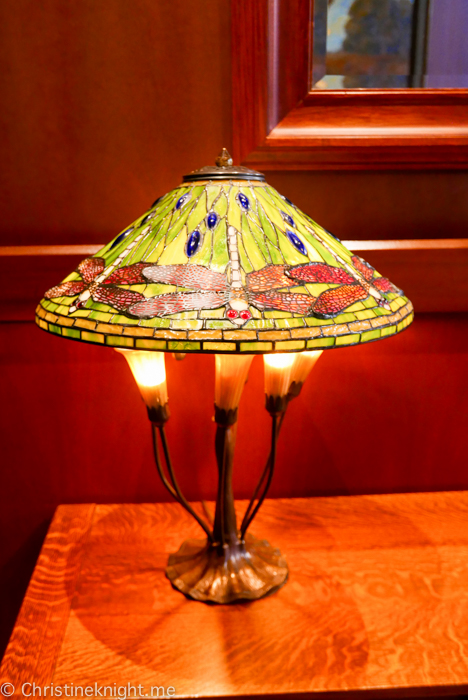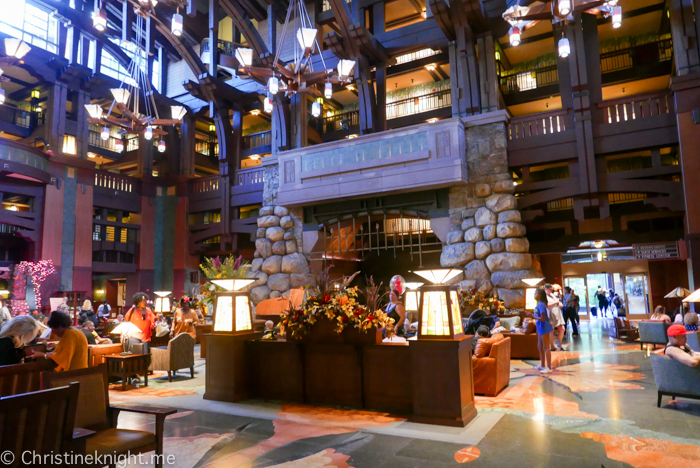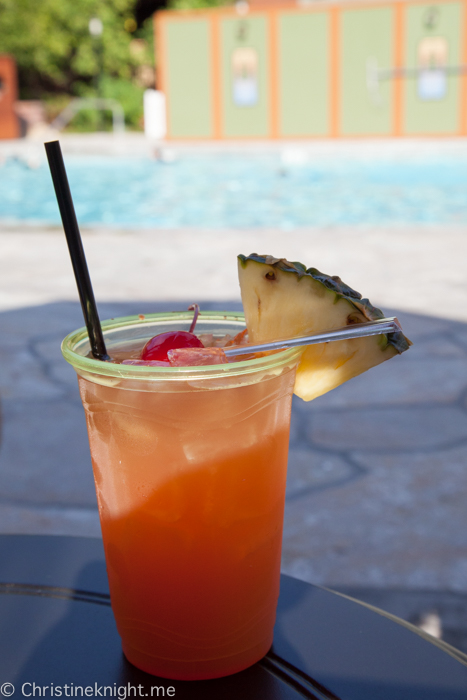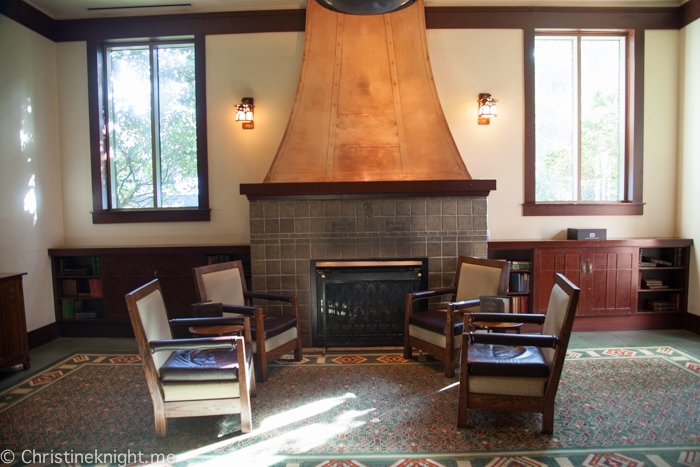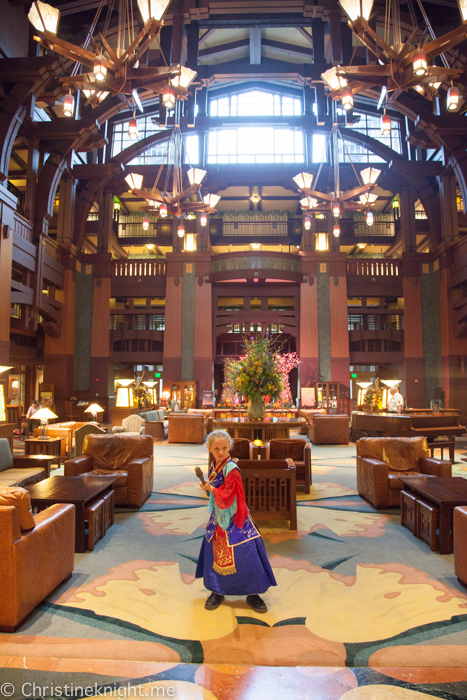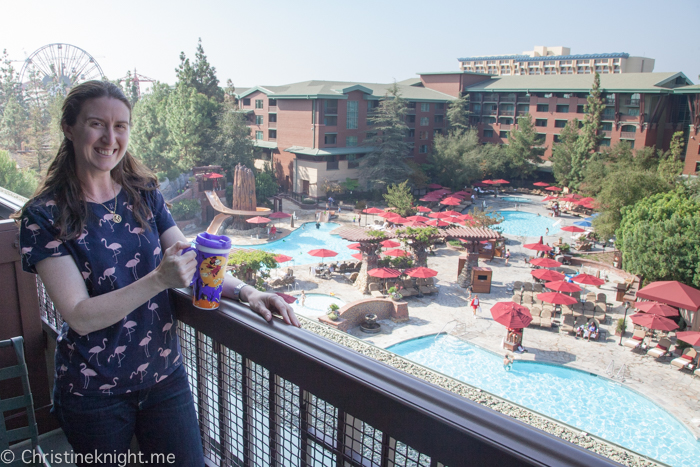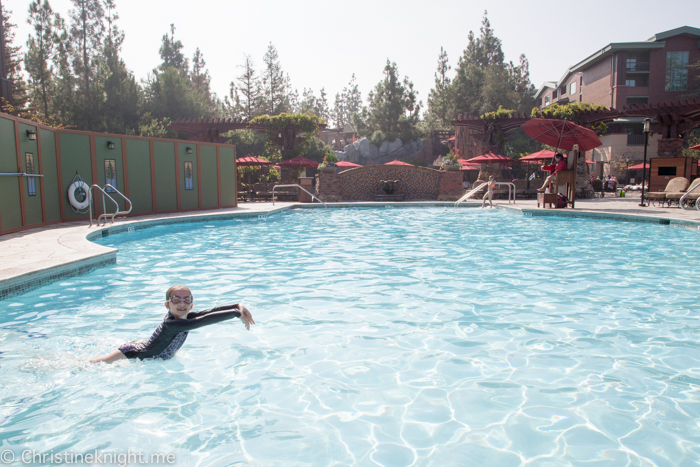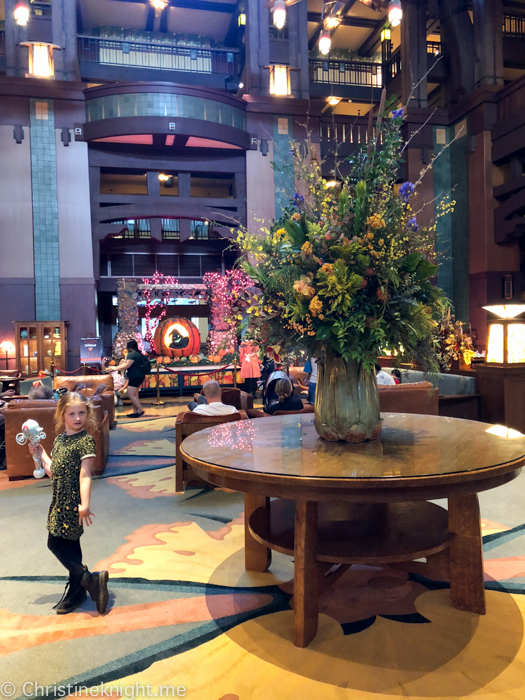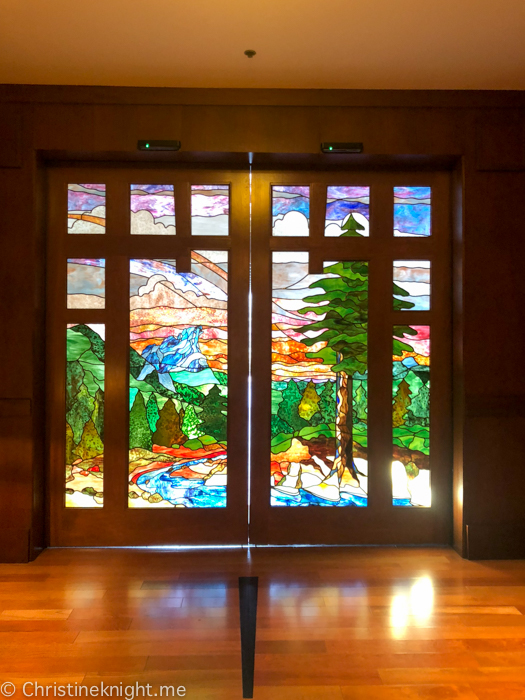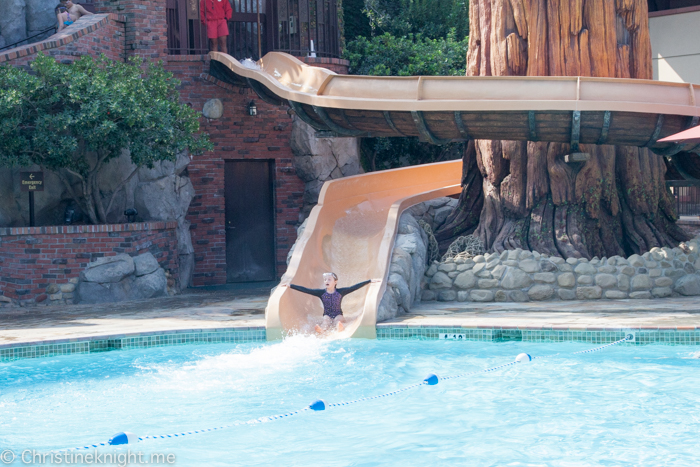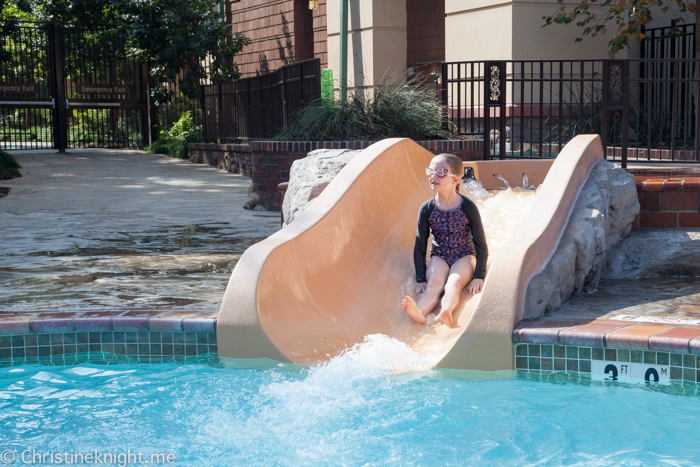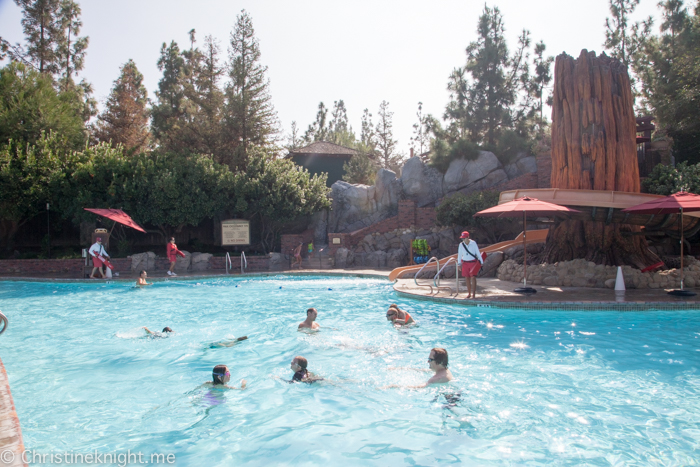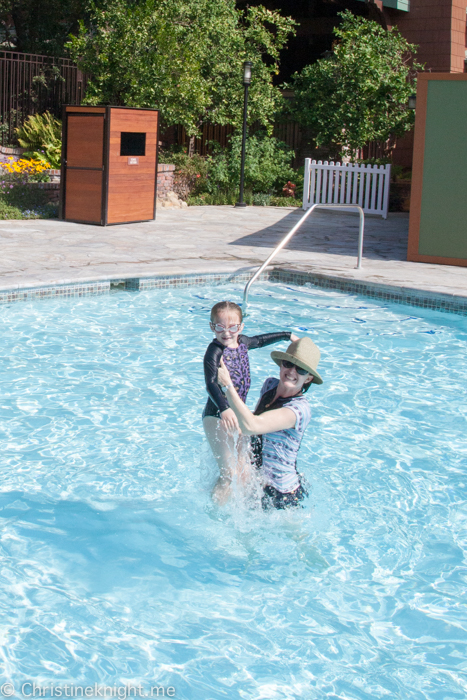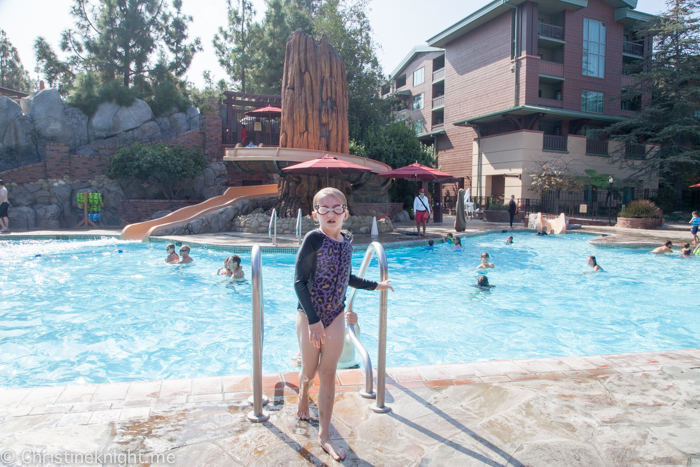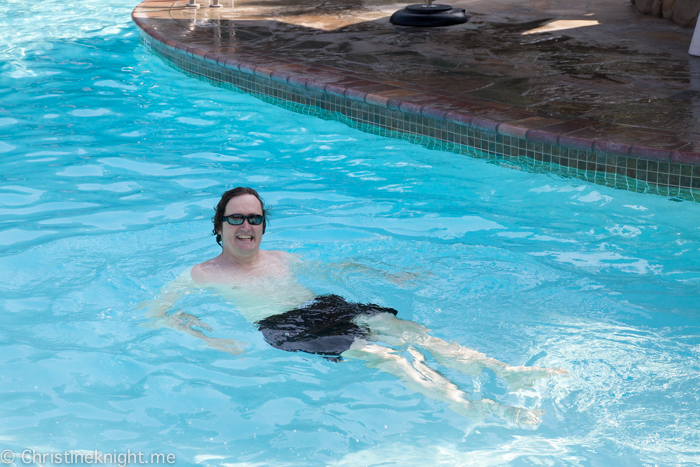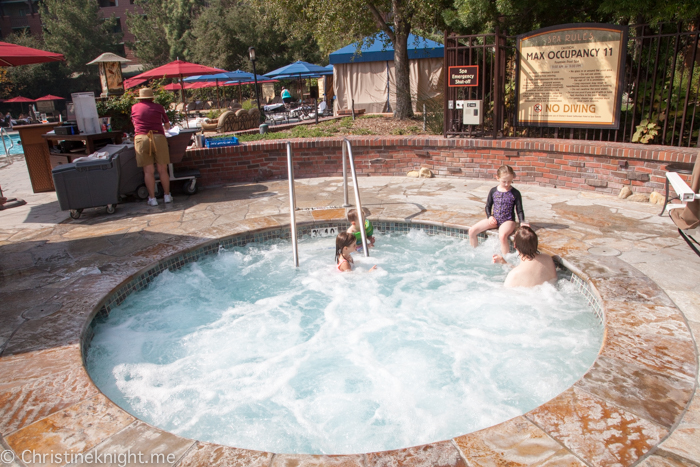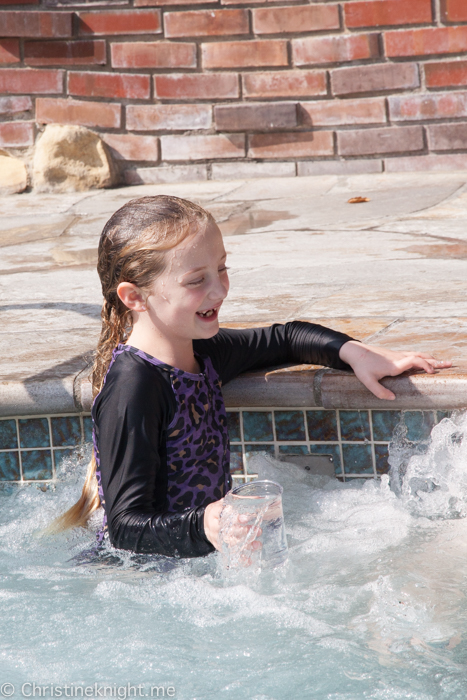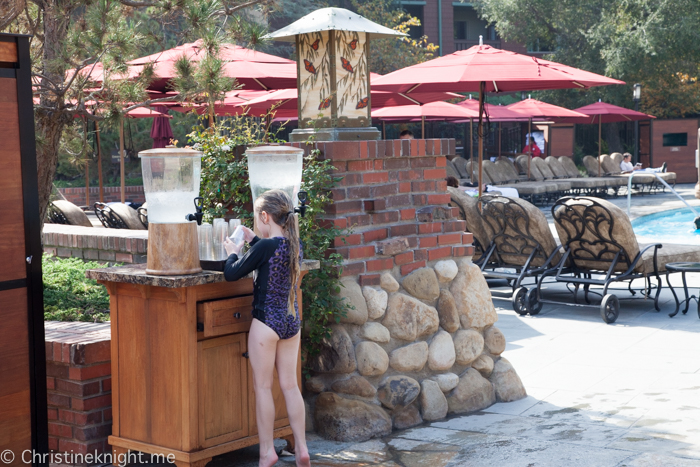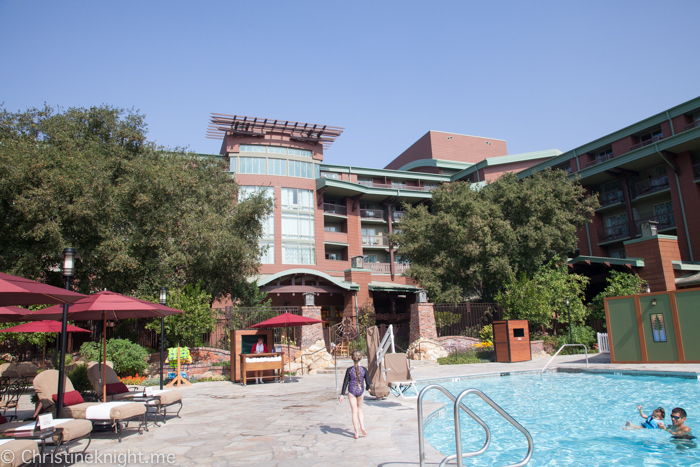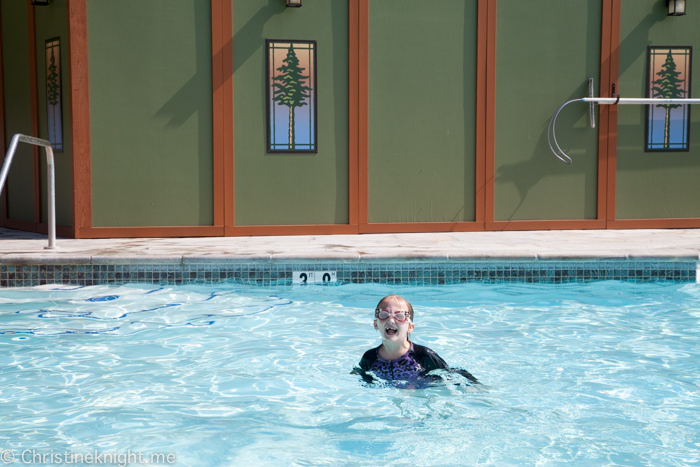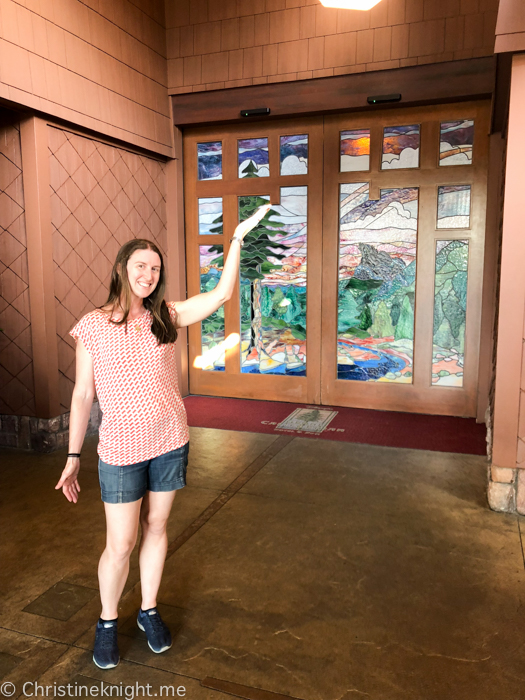 Grand Californian Hotel & Spa
1600 S. Disneyland Drive
Anaheim, CA 92802
Phone: 714-635-2300
Online: https://disneyparks.disney.go.com/au/disneyland/hotels/grand-californian-hotel/
A huge thank you to Disney for hosting our stay. All opinions are my own.
Read more about our most recent stay at Aulani, A Disney Resort & Spa here.
Read a full review of Aulani, A Disney Resort & Spa here.
Read a full review of the Grand Californian Hotel here.
Get tips for Disneyland first-timers here.
Read about celebrating Halloween at Disneyland here.
Find out about celebrating the holidays at Disneyland here.
Read about saving money at Disney hotels by using the DVC Point Rental System here.
Thinking about a Disney cruise? Here's why you should!
Get Disney Cruise planning tips & tricks here.
Sail to Alaska aboard the Disney Wonder here.