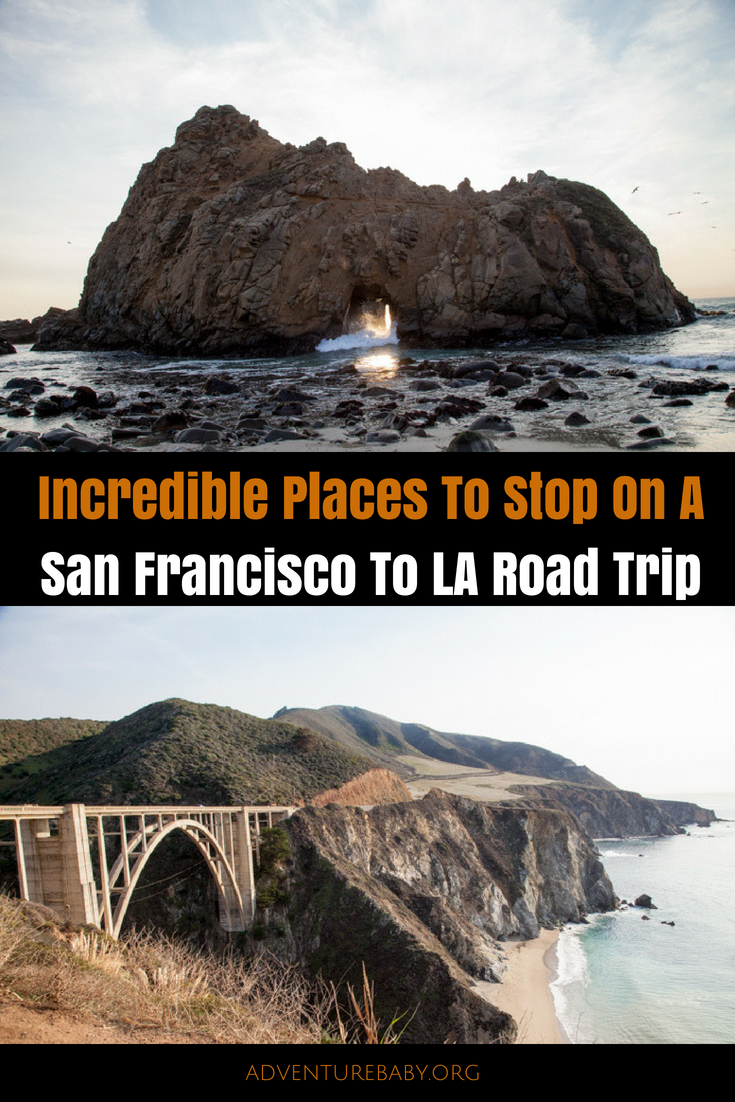 Incredible Places To Stop On A San Francisco To Los Angeles Road Trip
The San Francisco to Los Angeles road trip down Highway 1 is an iconic drive through some of the most beautiful parts of California. Stretching 442 miles / 711 kms and taking around 8 to 9 hours non-stop to drive, the San Francisco to Los Angeles drive down Route 1 is scenic beyond belief. Voted as one of the Best American Road Trips by National Geographic, this is one of the most memorable road trips you can make.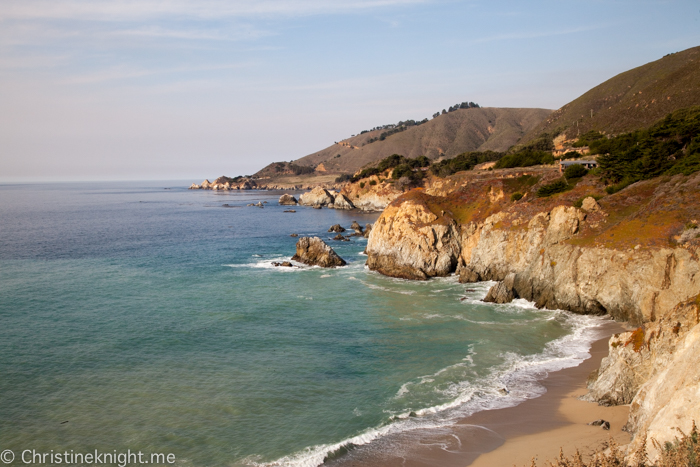 While the fastest route to take between San Francisco and Los Angeles is the Interstate 5 Freeway (382 miles / 615 kms from Downtown LA to Downtown SF, taking approx 5.5 hours to 6 hours), if you have time to spend, I highly recommend taking the scenic LA to San Francisco road trip down Route 1 instead.
Please be aware that after the 2017 landslide there have been road closures on Highway 1 south of Big Sur / North of Piedras Blancas Lighthouse / San Simeon. The road is hopefully reopening in July 2018. Check here for updates and here for info on the detour.
Spending time in San Francisco? Check out things to do in San Francisco with kids here.
Have a few days sightseeing in LA? Check out things to do in Los Angeles with kids here.
Monterey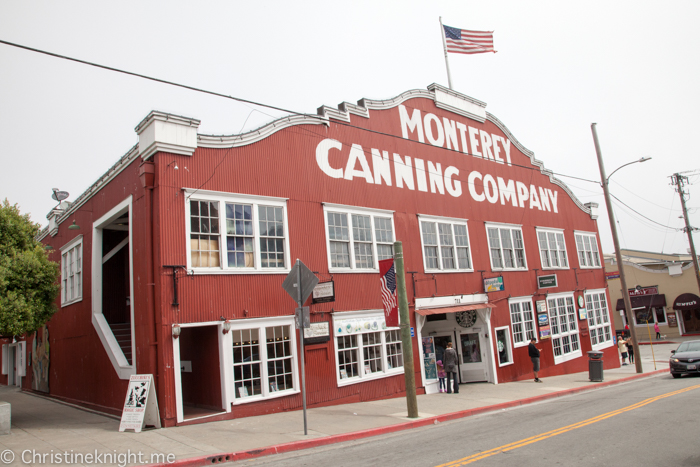 This seaside town is famous for Cannery Row, the the waterfront street with now-defunct sardine canning factories, Fisherman's Wharf, the fantastic Monterey Bay Aquarium and world-renowned PGA Golf Course at Pebble Beach.
We also enjoyed spotting sea lions basking on Del Monte Beach. If you have kids in tow, head to Dennis The Menace Playground, which features a maze and rock climbing wall.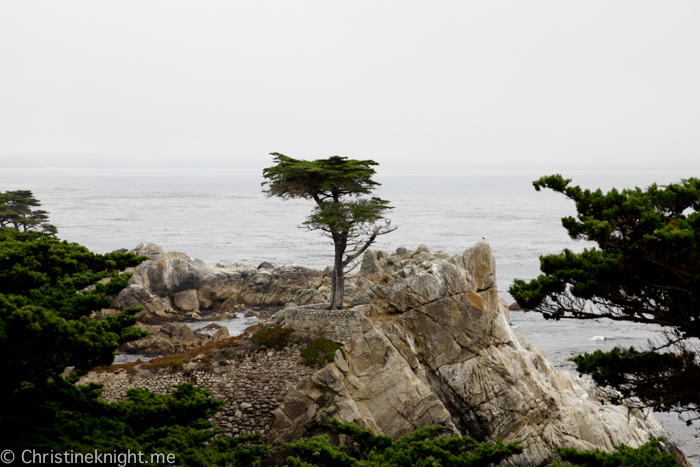 The scenic 17-Mile Drive to Pebble Beach is a great detour, with dramatic cliffs, the iconic Lone Cyprus and wildlife to see.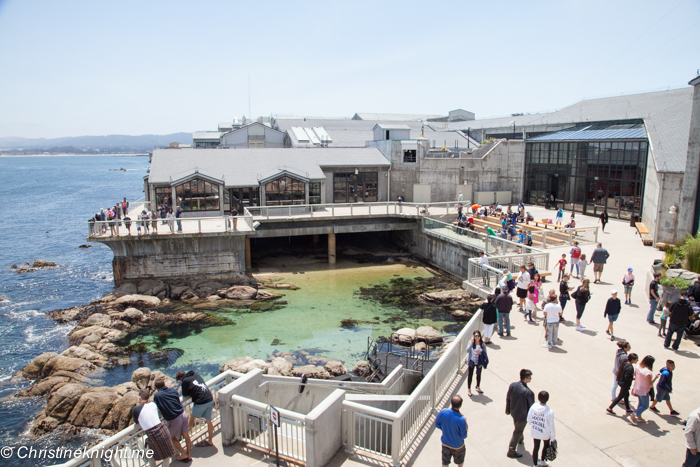 Get more info on Monterey Bay Aquarium here.
Get more info on the 17-Mile Drive here.
Find and compare hotels in Monterey here.
Carmel-by-the-Sea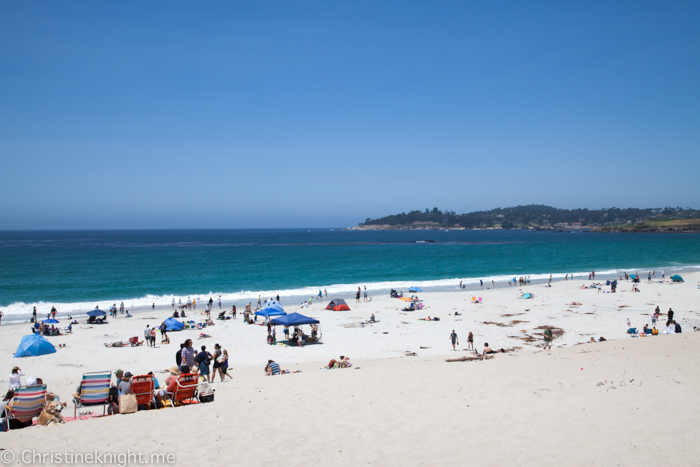 One of our favourite little towns, Carmel-by-the-Sea is a must-visit on the San Francisco to Los Angeles road trip. Often called Carmel, the town was founded in 1902 and is known for it's artistic history and beautiful scenery. I would say it's also known for it's storybook houses that I would love to retire to one day.
Carmel is very dog-friendly, and you'll see dogs literally everywhere – on the beach in hotels, restaurants and shops.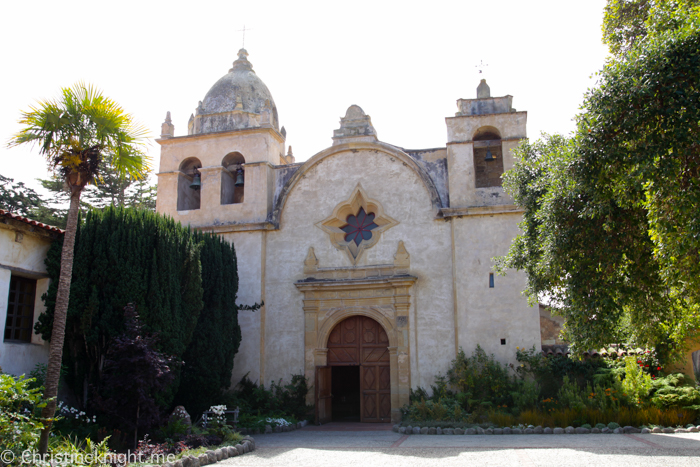 We also enjoyed a visit to the Mission San Carlos Borroméo del río Carmelo, also called the Carmel Mission. Built in 1797, the Mission is one o the best examples of Roman Catholic mission churches in California.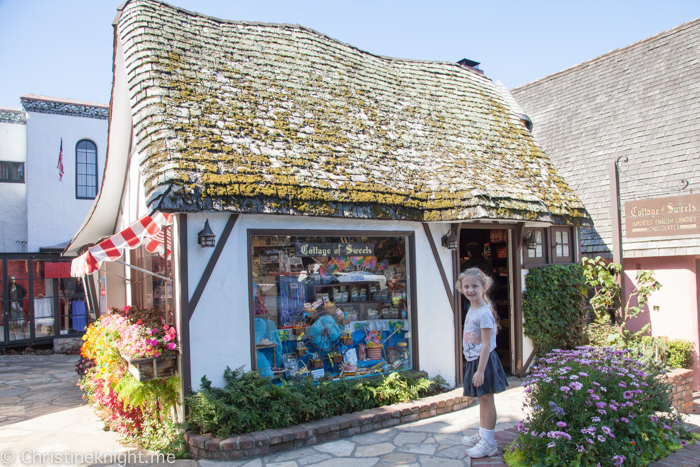 Take kids to the Cottage of Sweets, a traditional British-style sweets shop with homemade fudge and imported candies, and locally-owned Thinker Toys.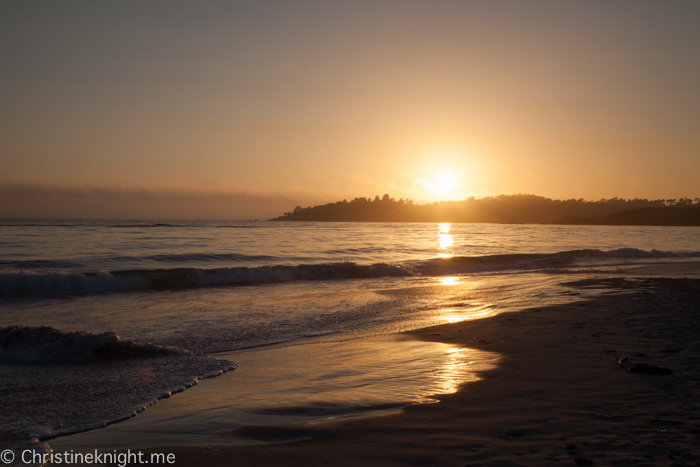 Sunset on the beach is a must in Carmel. It gets chilly, even in summer, so rug up.
Where to stay in Carmel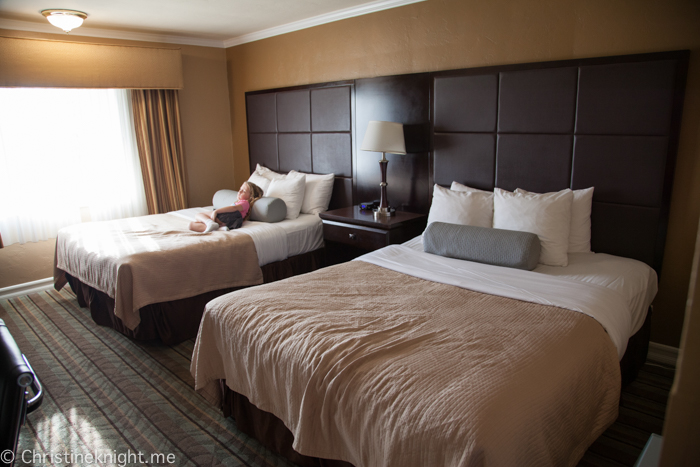 We stayed at the Best Western Carmel's Town House Lodge for the night, which had all the basics we needed.
Find and compare hotels in Carmel here.
Where to eat in Carmel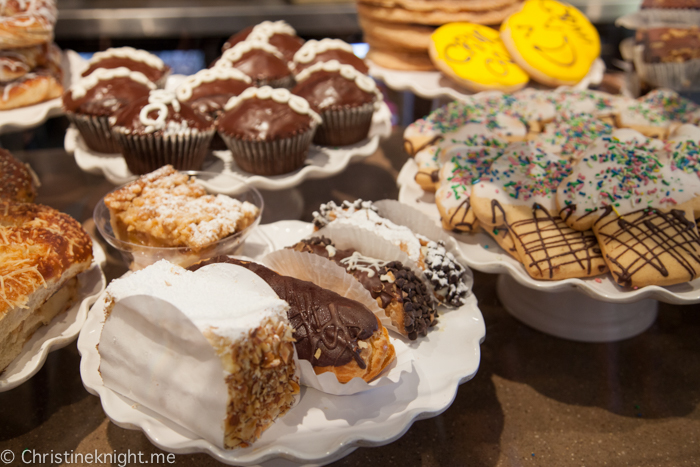 We enjoyed a hearty breakfast at bustling Katy's Place, delicious brunch and lunch at Carmel Belle, great coffee from Carmel Coffee House, upmarket dinner at Casanova (with kid-friendly options!), homestyle Italian food at Il Grillo and baked treats at Carmel Bakery (photo above).
Big Sur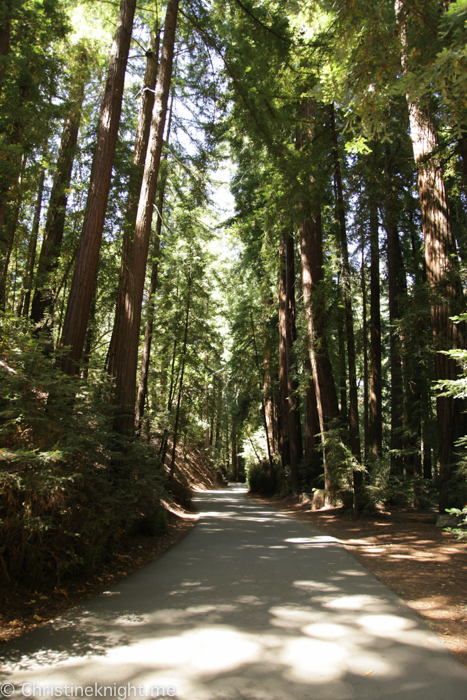 The 90-mile stretch of redwood-trimmed coast between Carmel-by-the-Sea and San Simeon is where you'll find Big Sur. The name Big Sur comes from the Spanish ""el sur grande" or Big South. The name refers to Big Sur's location, 25 miles south of Monterey.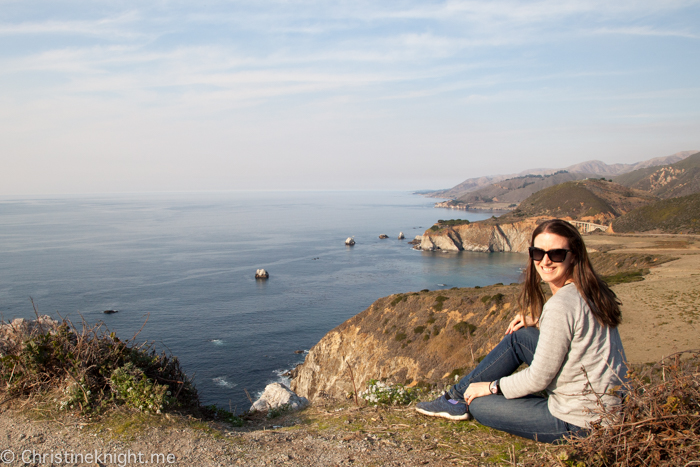 Bixby Bridge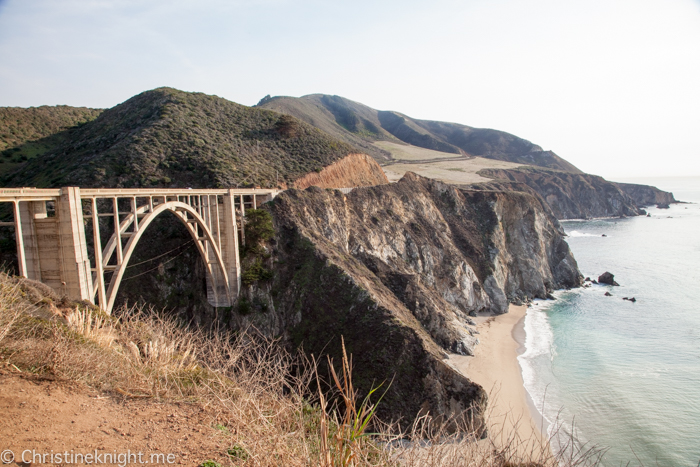 The most instagrammable spot on the Big Sur coast, Bixby Bridge was built in 1932, 260 feet/79 metres above a canyon.
Pfieffer Beach and Keyhole Rock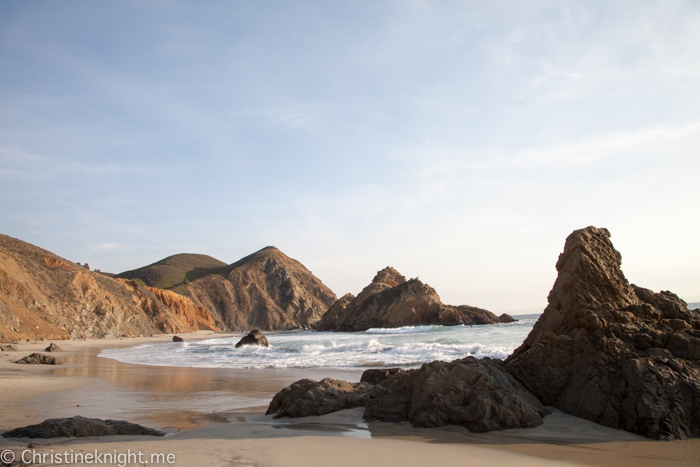 A detour off the beaten path, but well-worth it, particularly at sunset. Pfieffer Beach is south of Big Sur Station, where Sycamore Canyon Creek meets the Pacific Ocean, framed by rocks at either end.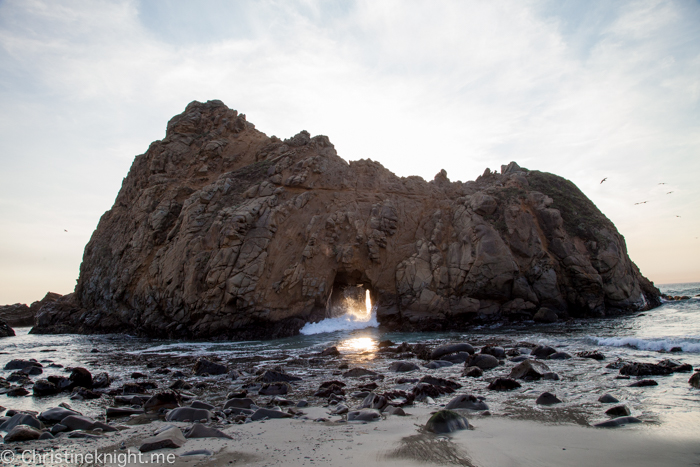 While tidal pools can be fin to explore at low tide, and the north end of the beach has unique purple sand, the beach is renowned for Keyhole Rock, an incredible natural rock arch formation that waves and the last light of sunset pass through. It's an incredible place to watch the sunset.
San Simeon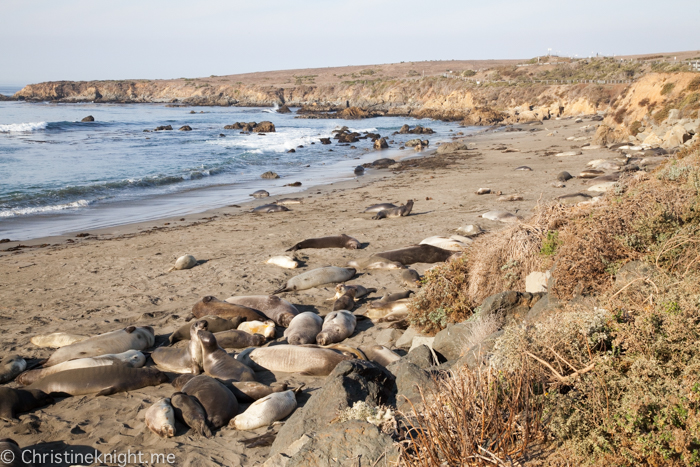 The town itself doesn't offer much, with the main draw cards to the area being Hearst Castle and the elephant seals at Piedras Blancas.
Hearst Castle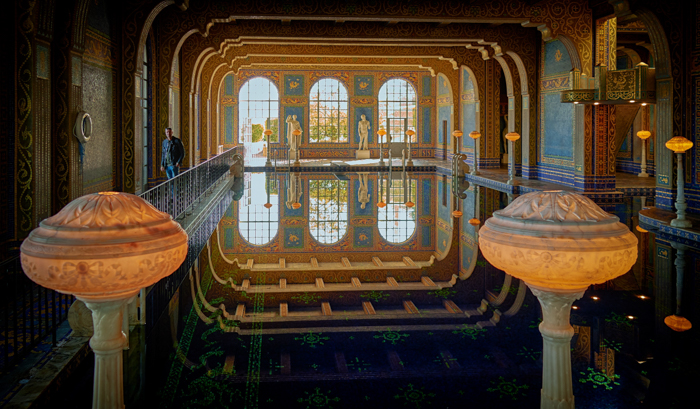 A National Historic Landmark, Hearst Castle was the private residence of newspaper magnate William Randolph Hearst in the 1920s. The lavish mansion is accessible by tour only. Advance bookings are highly recommended.
Get more info on visiting Hearst Castle here.
Photo by Vidar Nordli-Mathisen on Unsplash.
Piedras Blancas Elephant Seal Rookery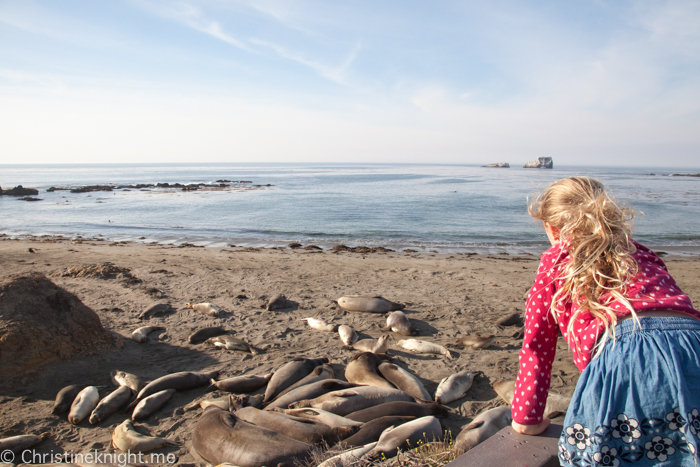 Piedras Blancas is an excellent spot to observe the magnificent northern elephant seal. Spread over 6 miles of shoreline, the viewing areas provide access to the elephant seals as they bask on the shore at their land-based rookery. We saw literally hundreds of elephant seals when we visited. The elephant seal rookery was one of our favourite stops on the San Francisco to Los Angeles road trip.
There is a free car park at the view area, which is open daily and is wheelchair / stroller accessible.
Where to stay in San Simeon
We stayed at the Days Inn San Simeon, which was basic but catered for all of our needs.
Find and compare hotels in San Simeon here.
Madonna Inn San Luis Obispo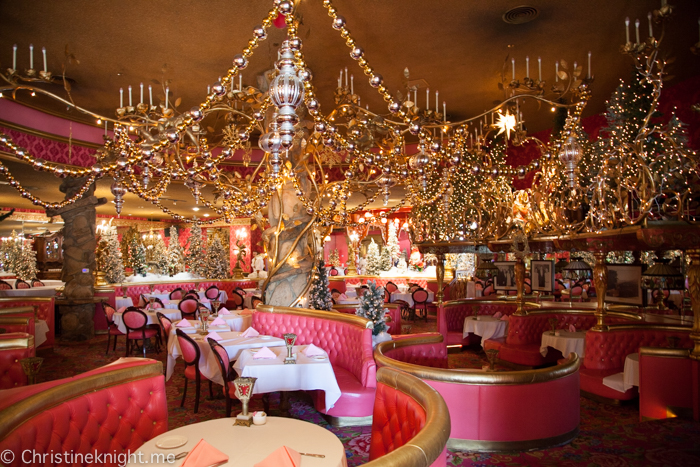 We stopped at the family-owned Madonna Inn for lunch, but it's an incredible spot to stay the night. The unique resort has been welcoming guests since 1958. The incredible interiors must be seen to be believed. We recommend dining at the Copper Cafe.
Get more info on the Madonna Inn here.
Santa Barbara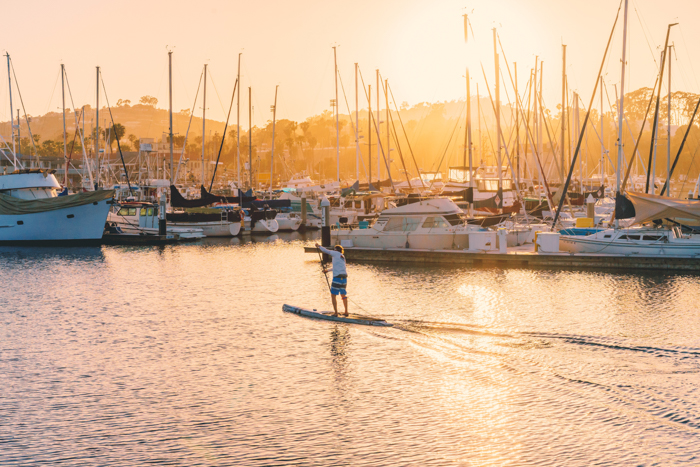 Visit the Santa Barbara Museum of Natural History to see the 73-foot long blue whale skeleton, one of only five complete blue whale skeletons in the USA, or the Santa Barbara Museum of Natural History Sea Center for an interactive marine experience. Mission Santa Barbara, also known as Santa Barbara Mission, is also worth a visit. Walk down to Stearns Wharf and enjoy the seaside atmosphere.
Get more info on Santa Barbara Museum of Natural History Sea Center here.
Get more info on Santa Barbara Museum of Natural History here.
Find and compare hotels in Santa Barbara here.
Photo by OC Gonzalez on Unsplash
Malibu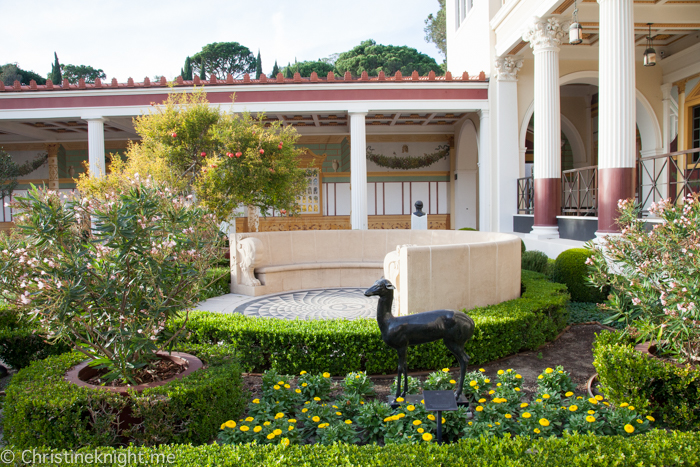 While there are some beaches (and celebrities) in Malibu, I would suggest visiting the incredible Getty Villa art museum that is located in the area.
Get info on visiting the Getty Villa here.
Santa Monica Pier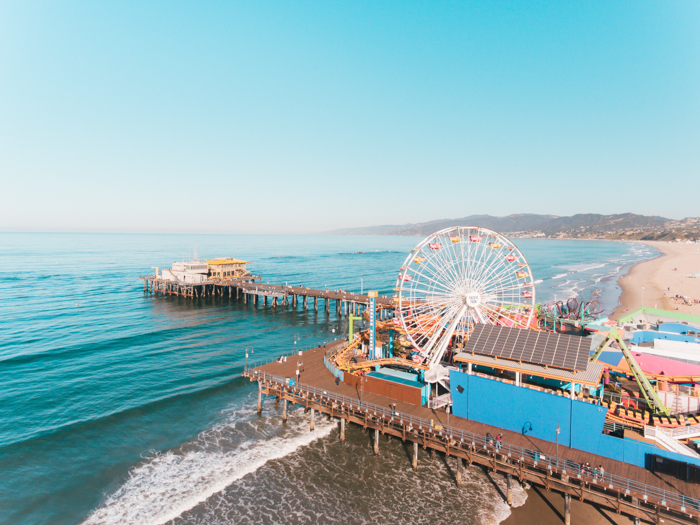 The iconic Santa Monica Pier was built in 1909, the first concrete pier on the USA West Coast. Ride the Santa Monica Pier Carousel built in 1939, take a spin on the world's only solar-powered ferris wheel, challenge each other to a game at Playland Arcade and don't miss the gorgeous sunset.
Photo by Matthew LeJune on Unsplash
Get more info on visiting Santa Monica Pier here.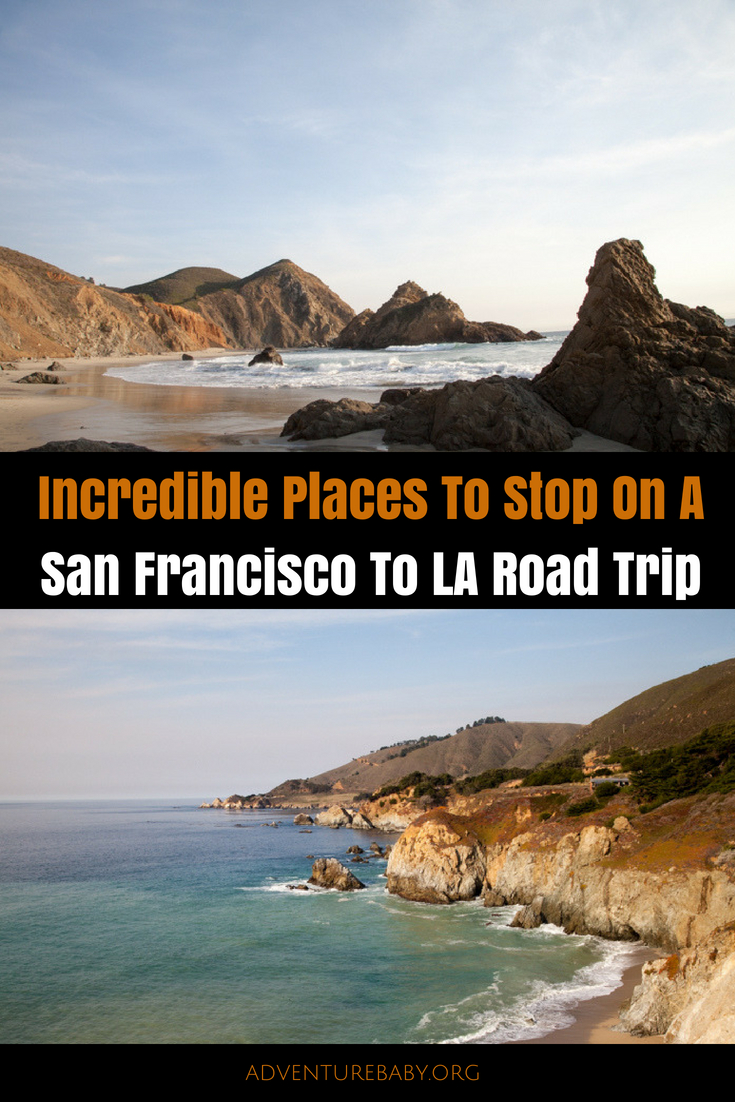 Spending time in LA afterwards? Check out the best things to do in LA with kids here.
Take the slow drive down the coast in a own motorhome. Get tips on motorhome rentals in California here.
This blog post contains affiliate links. This means if you book a hotel through a link on this page, I will receive a small commission at no extra charge to you. Thank you for supporting me and my site!