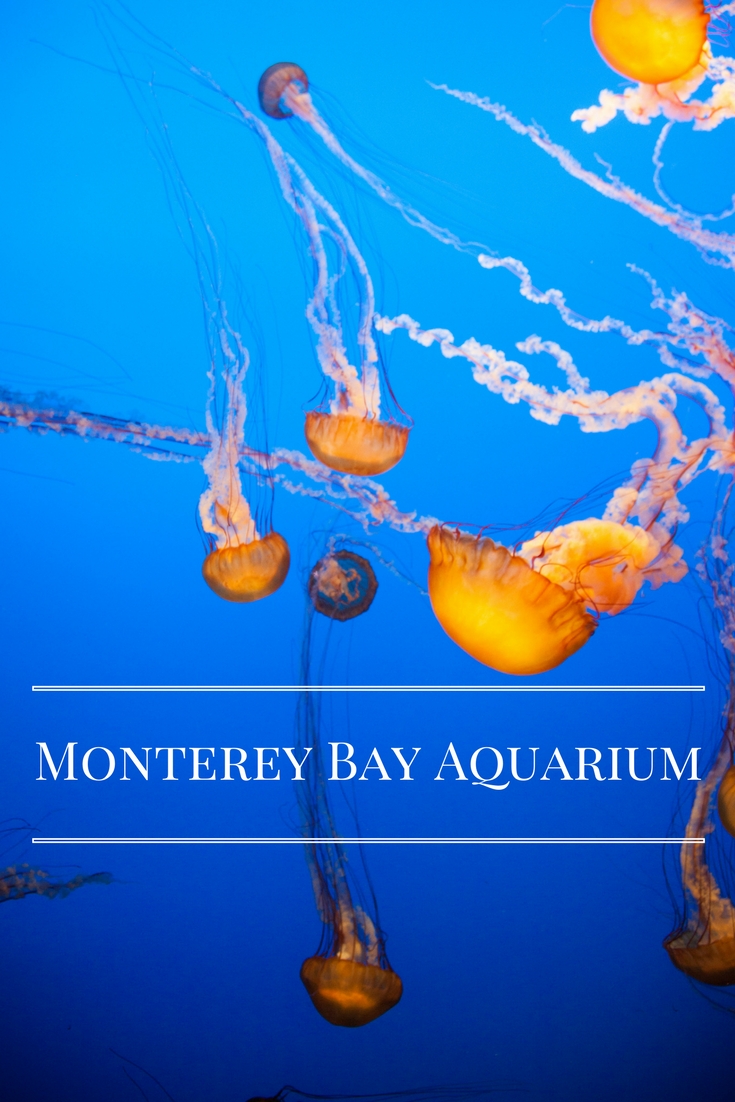 A must-visit in Monterey, California, the Monterey Bay Aquarium is a non-profit public aquarium that is located on the site of a former sardine cannery on Cannery Row. The aquarium opened to the public in 1984, and now houses more than 35,000 creatures, with over 550 species in 34 major galleries.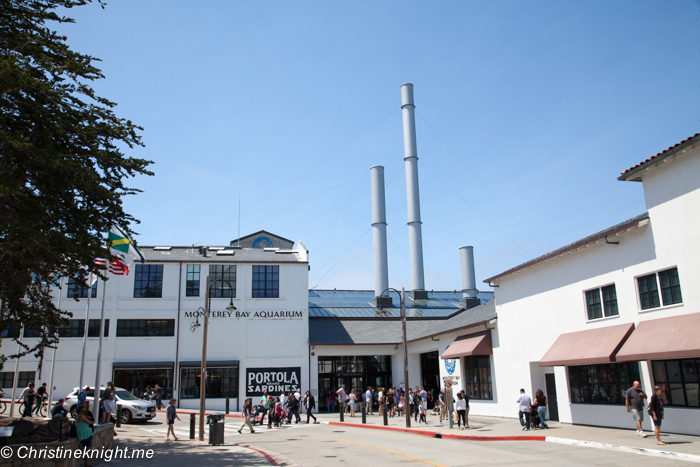 The Monterey Bay Aquarium aims to inspire conservation of the ocean. There is a strong focus with all the exhibits on conservation, including information on how we as individuals can modify our choices to be more environmentally friendly.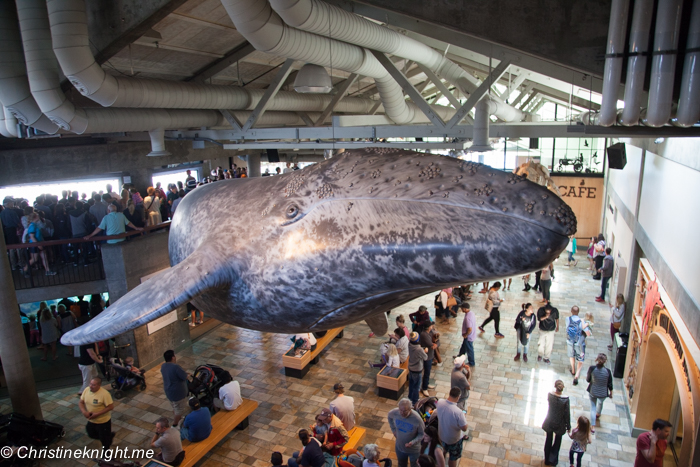 The aquarium has a variety of tours where visitors can go behind the scenes and learn more about the work they do. We did the family tour, which was advertised as being suitable for kids under 8, but we found it to be more suitable for kids aged around 6-10 as there was a lot of talking and asking of questions.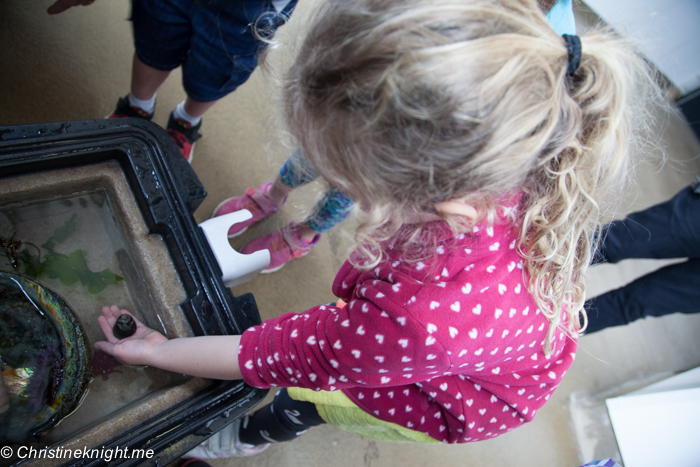 The tour was an extra $15 on top of general admission and lasted half an hour. The tour took us behind the scenes of the aquarium where the kids were able to see how it runs and learn about some of its inhabitants. There were plenty of hands-on elements involved, and the 30 minutes was a good amount of time to hold short attention spans. The kids loved holding the hermit crab and hearing how the animators of the movie Finding Dory visited to the aquarium and based the scenes on it.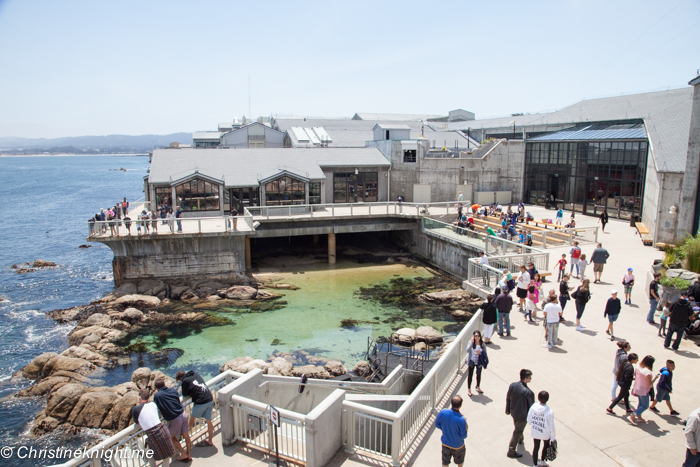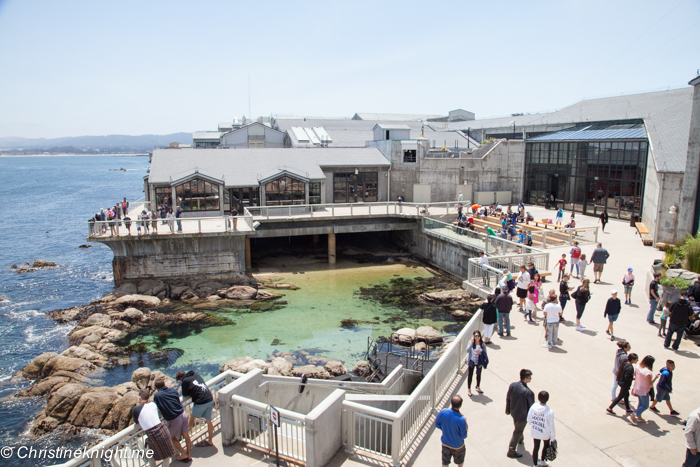 The aquarium is large and has a lot inside to see and do. It's very easy to spend an entire day here, particularly with kids as the kids' education and play stations are extremely well designed and plentiful.
Highlight exhibits include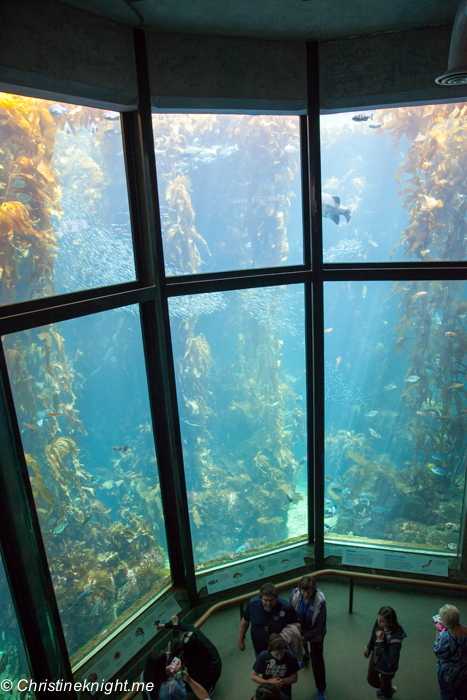 The Kelp Forest
At 28 feet tall, the Kelp Forest is one of the tallest aquarium exhibits in the world. We enjoyed watching the swarms of sardines, leopard sharks and wolf-eels weaving through the swaying kelp, just like in the wild.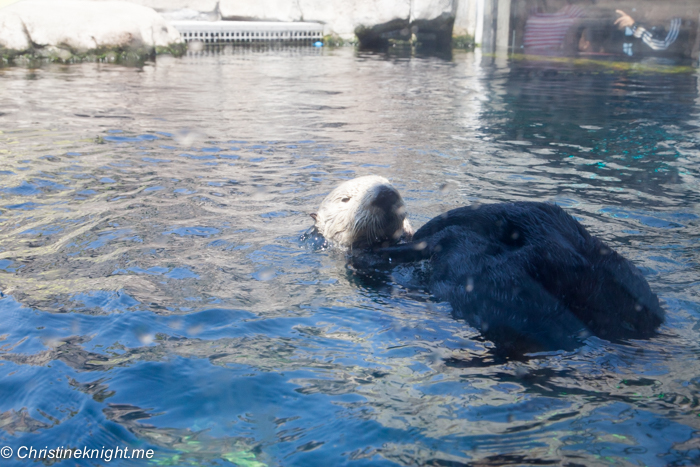 Sea Otters
The spirited sea otters are all rescued animals that are no longer able to survive in the wild.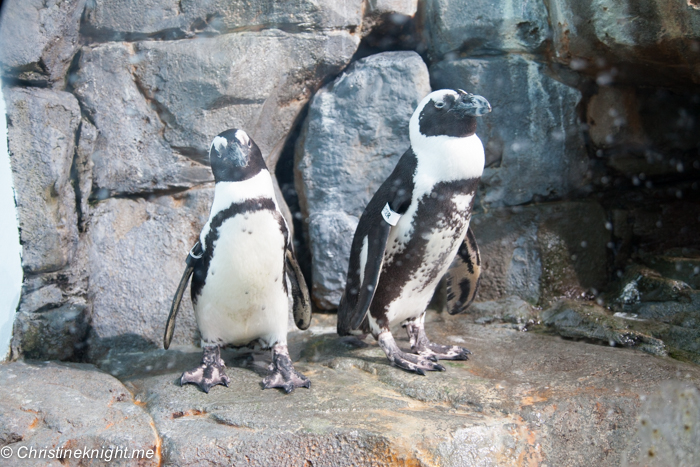 Penguins and Splash Zone
A fave with families, there are over 45 interactive exhibits in English and Spanish in this area to explore. African penguins and clownfish can be found in this area, as well as telescopes to look out over the bay and spot sea lions or wild otters.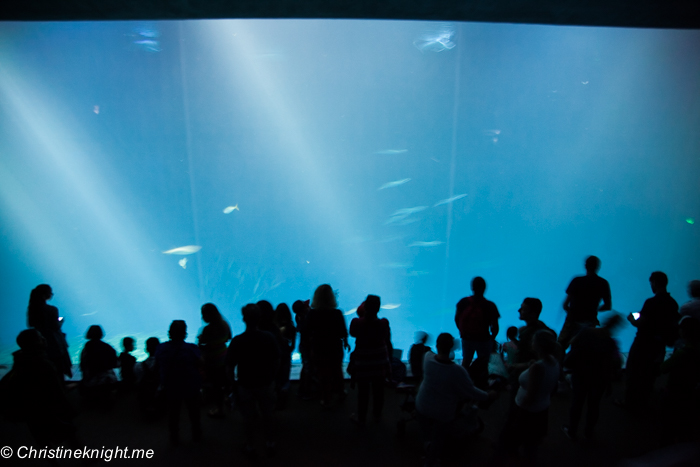 Open Sea
This is the the aquarium's largest exhibit. it includes several types of luminous jelly fish plus a 90-foot window that feels like being under the ocean, with tuna, sharks, sardines swarming in mesmerising schools, and sea turtles floating by.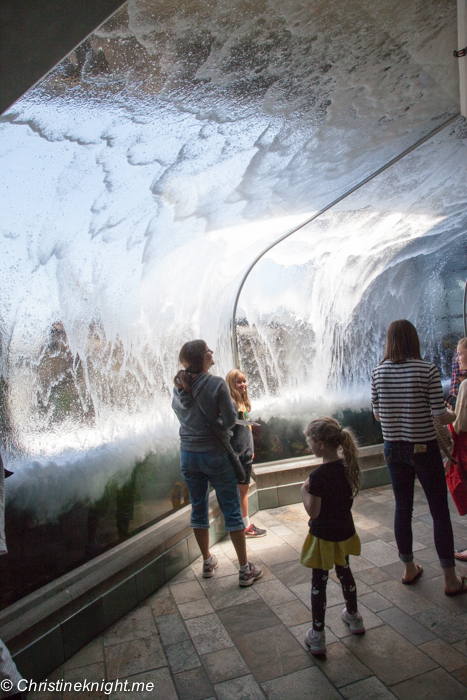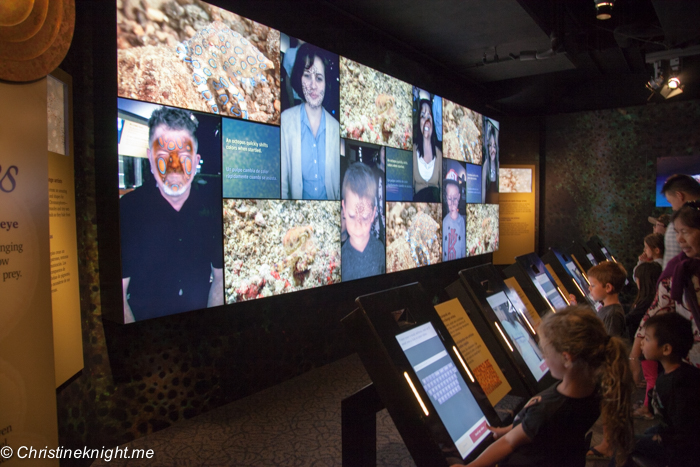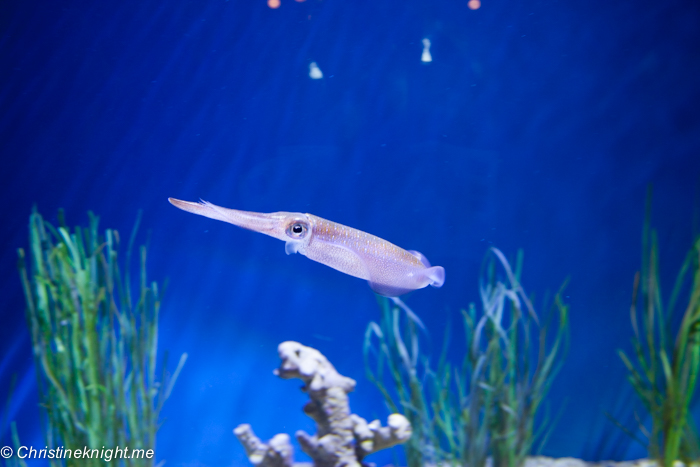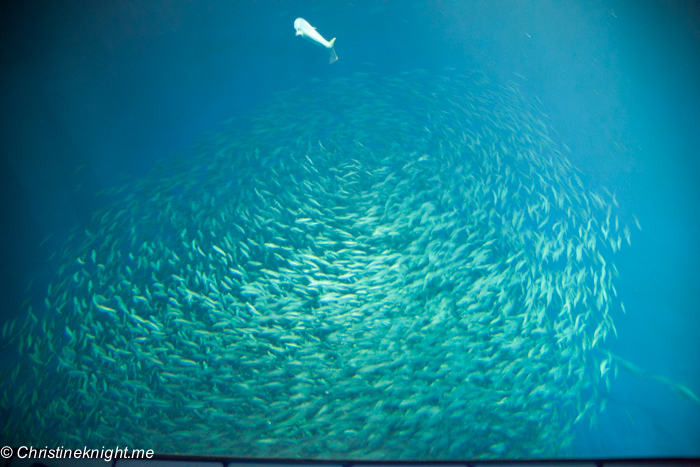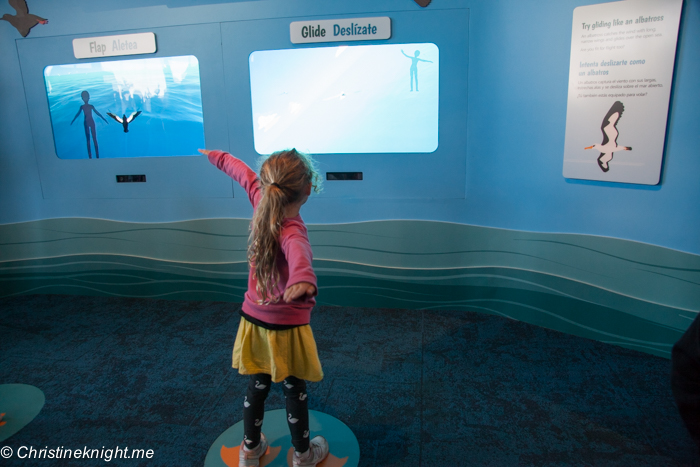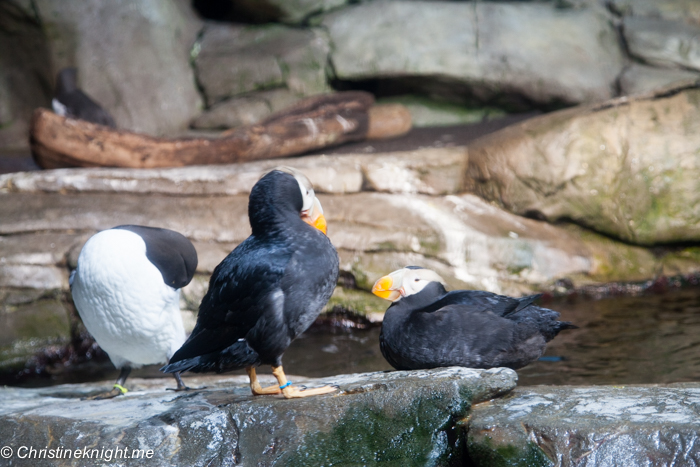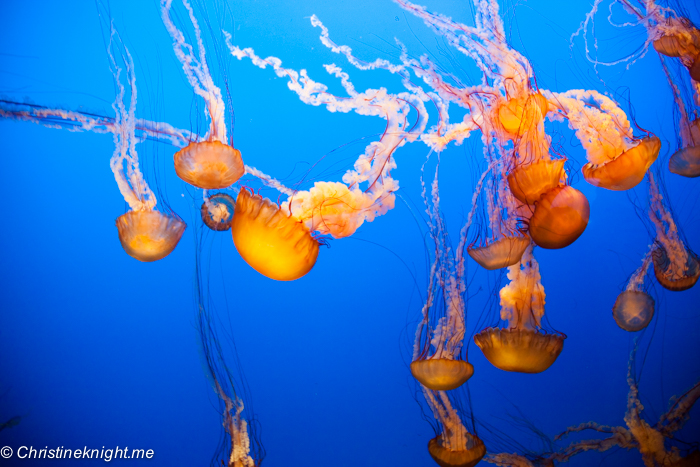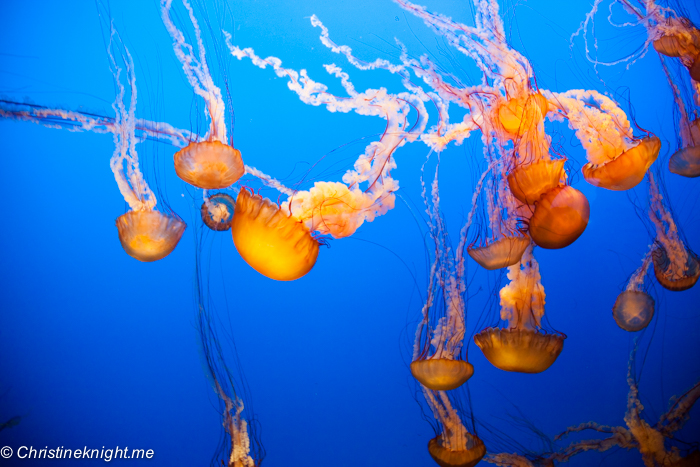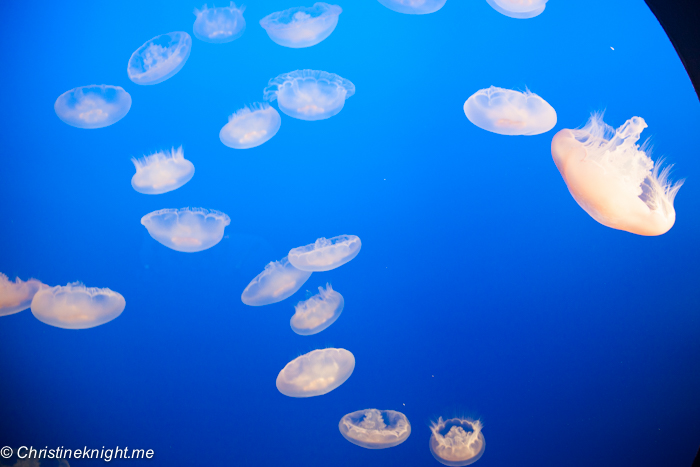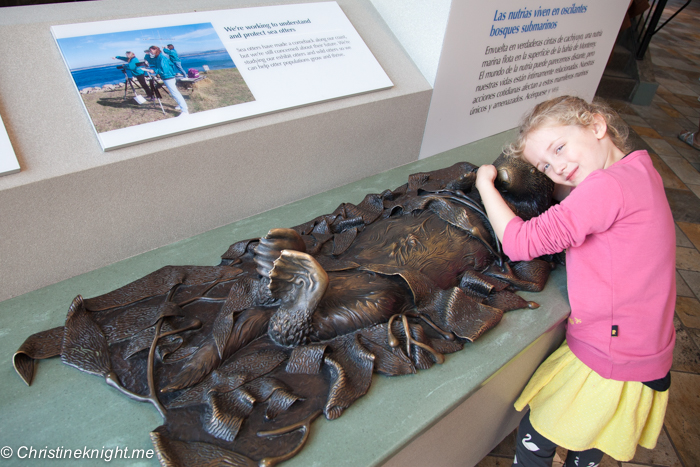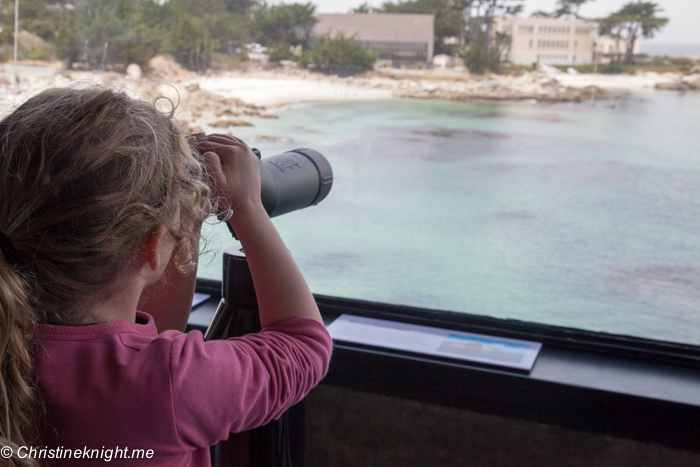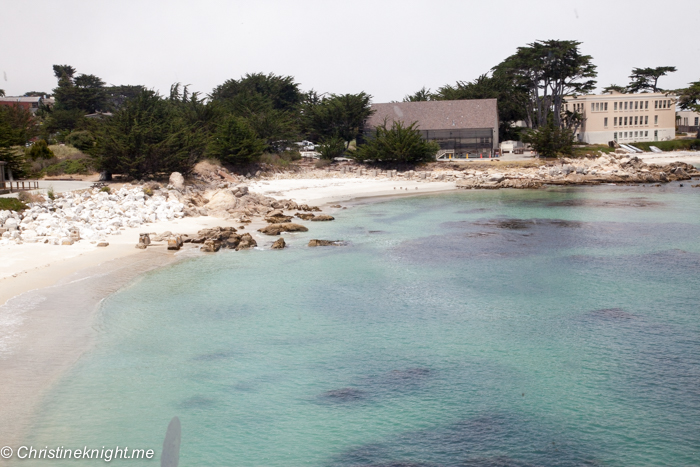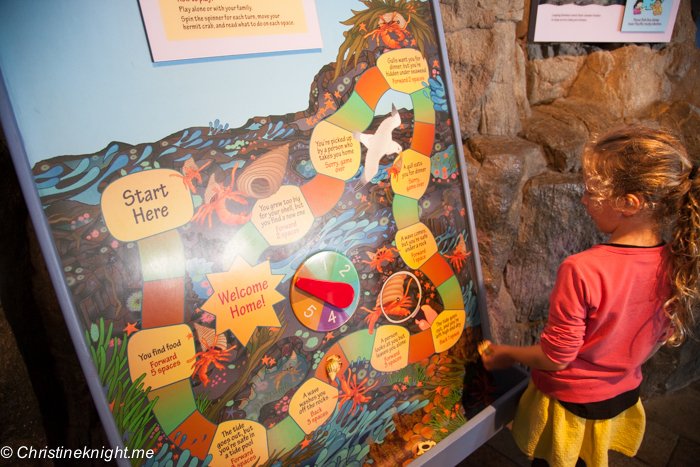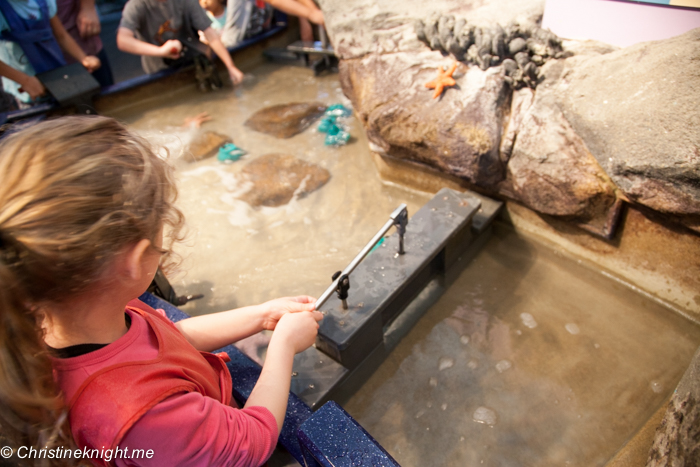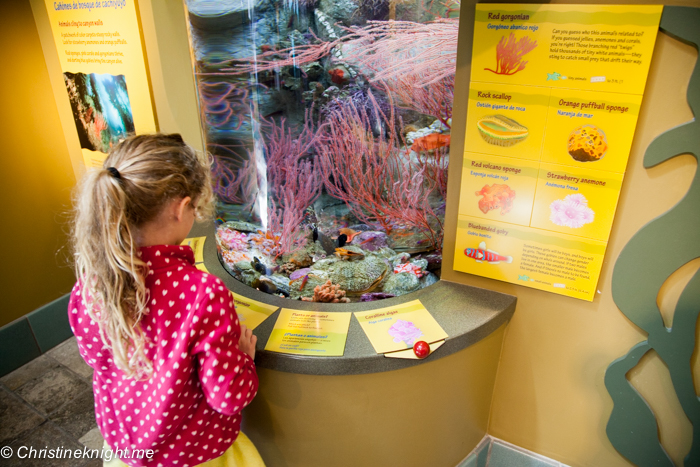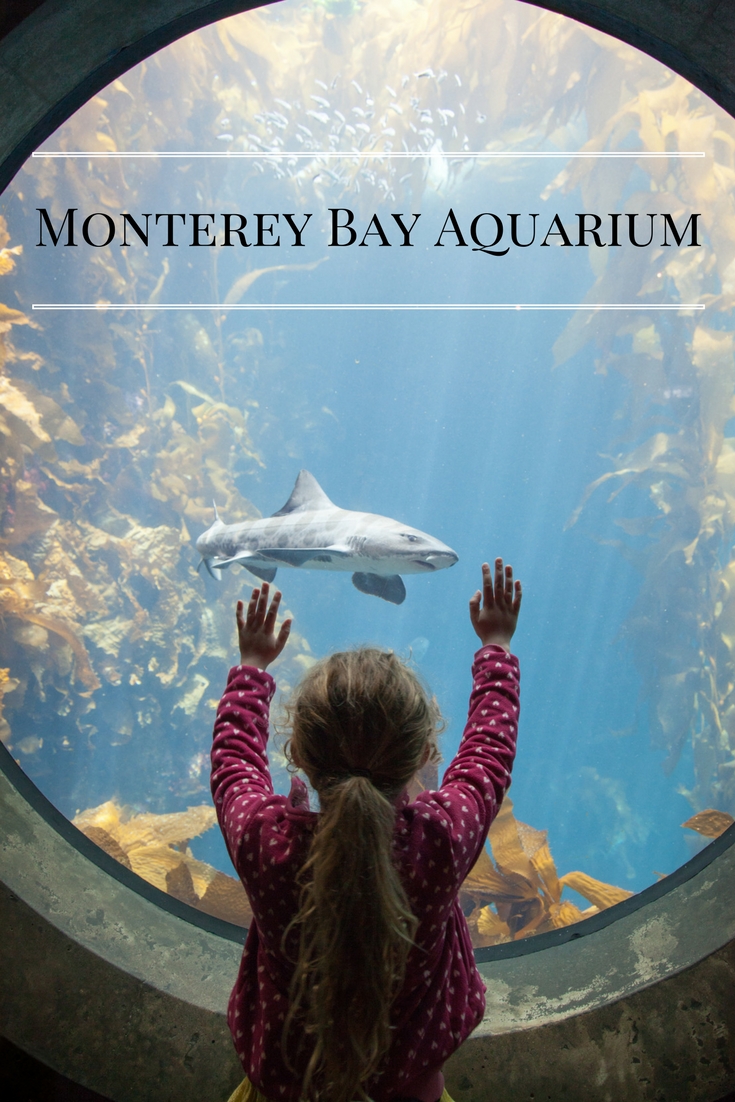 Monterey Bay Aquarium
886 Cannery Row, Monterey, CA
Hours: Daily, 9:30am-6pm
montereybayaquarium.org