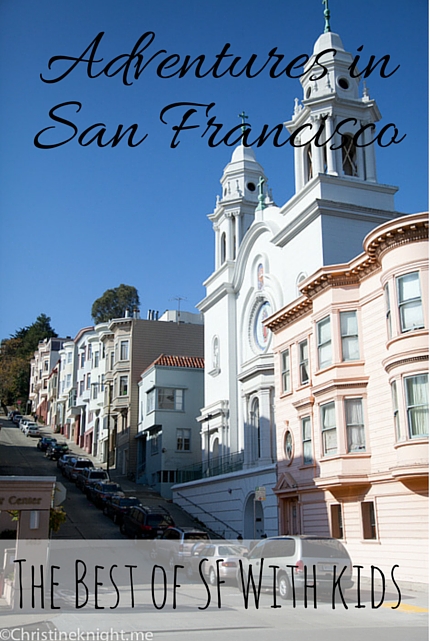 San Francisco is a great place to take kids. We've been several times with Cheese, from baby to preschooler, and each time we find new things to do together. Here are a few ways to spend your family holiday in San Fran so everyone has a great time.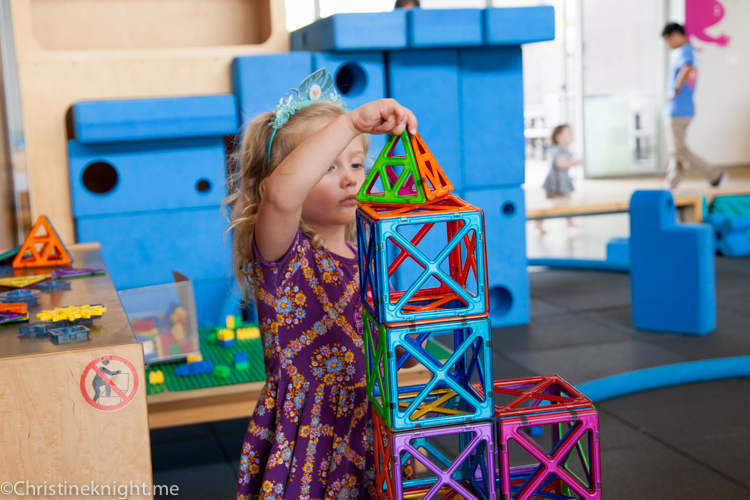 Children's Creativity Museum
Children's Creativity Museum is a hands-on, multimedia arts and technology museum for kids of all ages. Take a ride on the hand-carved carousel, sing your heart out in the recording studio or build a masterpiece. Kids will never want to leave. Cheese particularly enjoyed the dress ups, puppet theatre, magna tiles and singing studio. She belted out "Let It Go" into a microphone and was filmed singing against a blue screen that transported her into an icy Arendelle. Priceless! Read more about our experience here.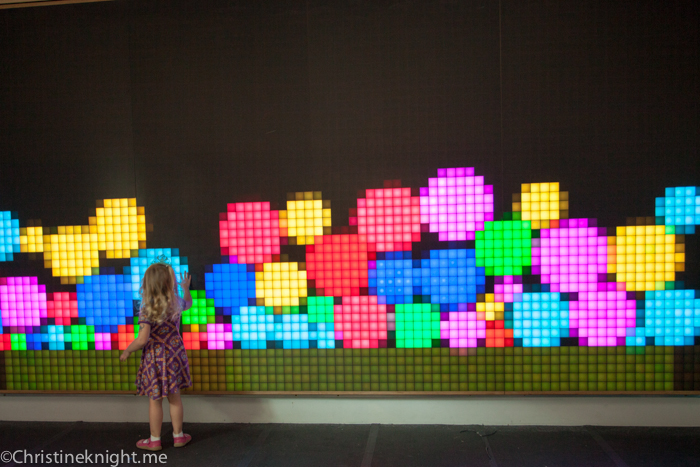 Children's Creativity Museum
221 Fourth St. San Francisco, CA
Price: General admission $12. Kids under 2 free.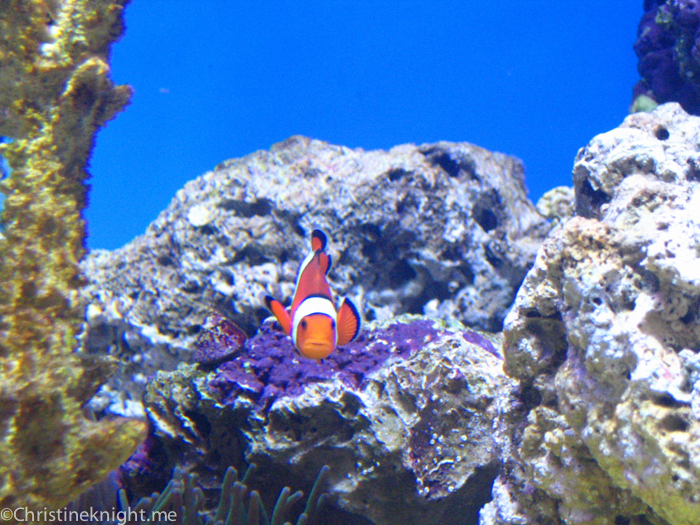 Aquarium of the Bay
This little aquarium has over 20,000 marine animals to visit. With a focus on conservation, kids will learn a lot about taking care of our water and the animals within, while getting up close to exotic and local aquatic life. Highlights include 300 feet of crystal clear tunnels with marine animals from San Francisco Bay and nearby waters and Touch the Bay, featuring touchpools with sharks, rays and sea stars.
Aquarium of the Bay
2 Beach St, San Francisco, CA
Prices: Adult $22.95, kids 3-12 $13.95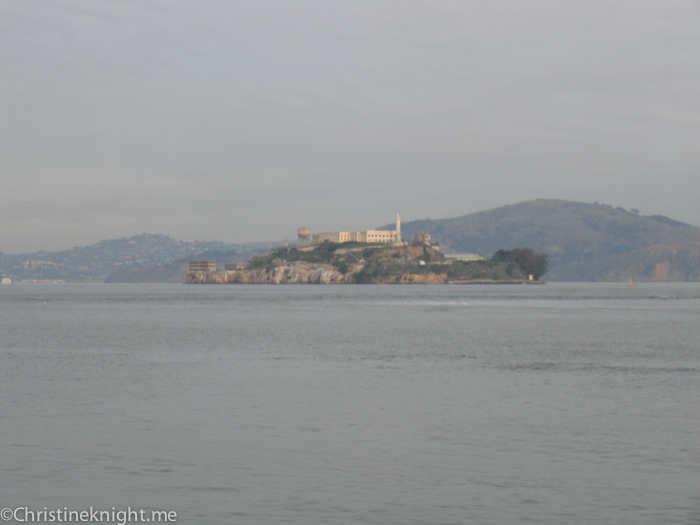 Alcatraz Island
A very popular day trip, Alcatraz Island is located 1.5 miles offshore from San Francisco. A visit to Alcatraz offers a close-up look at the site of the first lighthouse and US built fort on the West Coast as well as the infamous federal jail.
As well as being steeped in history, the Rock is also home to tide pools, bird colonies and stunning views of San Francisco Bay. Wear very comfortable shoes, bring a light jacket no matter how warm the day begins, and be sure to book your tickets well in advance.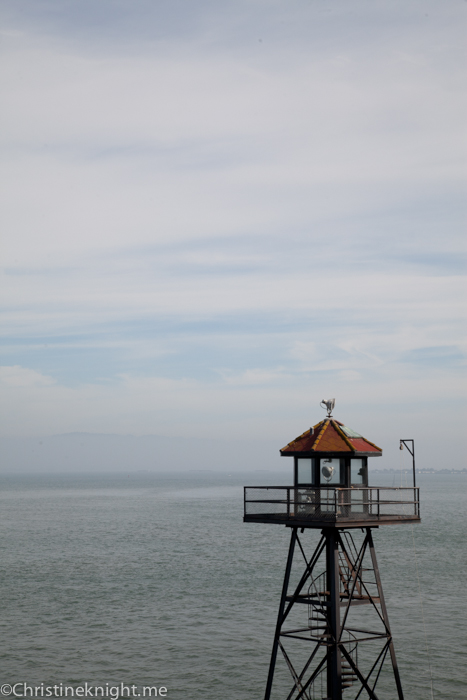 Alcatraz
Buy tickets for the cruise across to Alcatraz online.
Ferries depart from Alcatraz Landing at Pier 33.
Prices: Adult $31, kids 5-11 $19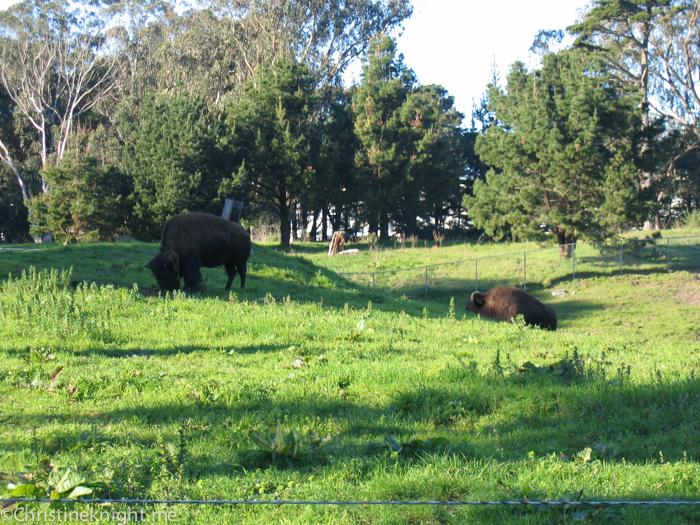 Golden Gate Park
You could easily spend a week just exploring everything Golden Gate Park has to offer. This 1,017 acre urban park is open to the public for free (however there is an entrance cost for some of the attractions). Be sure to check out the American bison who have happily lived in the park since the 1890s.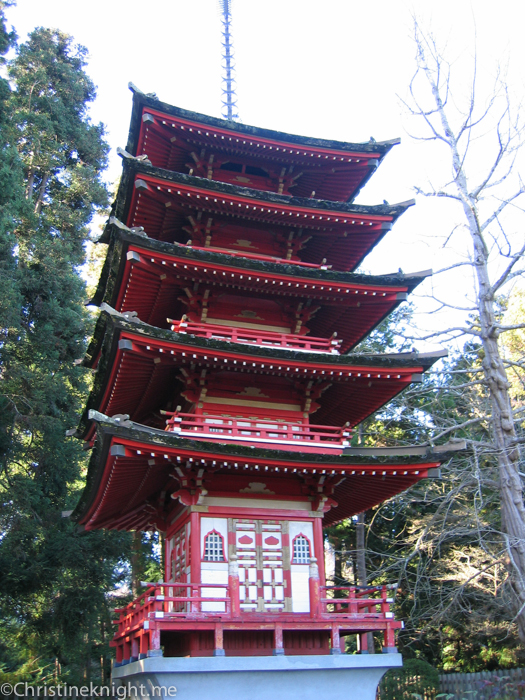 Other attractions of note include Golden Gate Park Aquarium, Strawberry Hill (where you'll find a waterfall and gorgeous views), Koret Children's Quarter with its new and improved playground, Japanese Tea Garden, Carousel, windmill and tulips and the California Academy of Science.
More info at Golden Gate Park.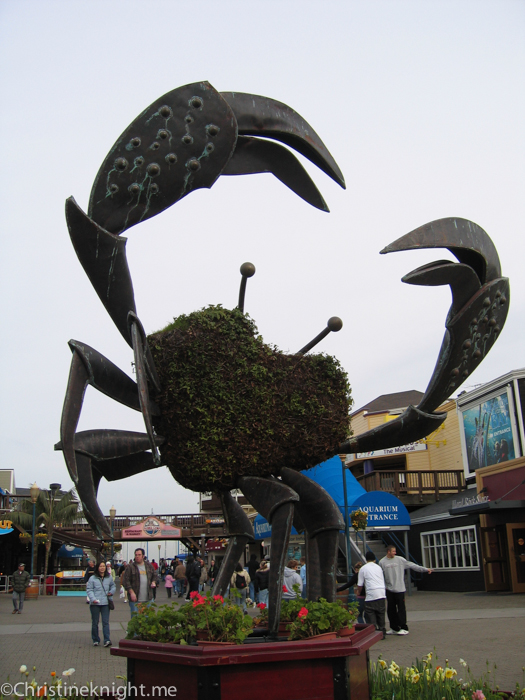 Fisherman's Wharf
This is considered the "touristy" part of town, but I think it's worth a visit as it's right next to the aquarium and has a few fun things for kids to see.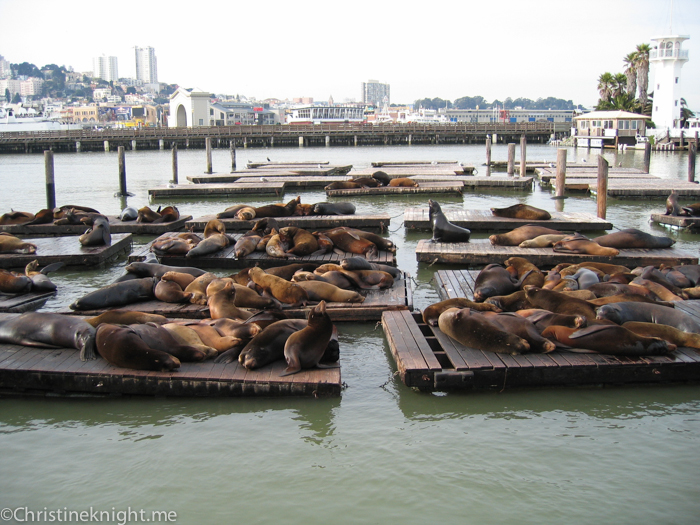 Visit the California sea lions at Pier 39, where several hundred sea lions like to doze in the sun (be warned, they smell and are very loud!).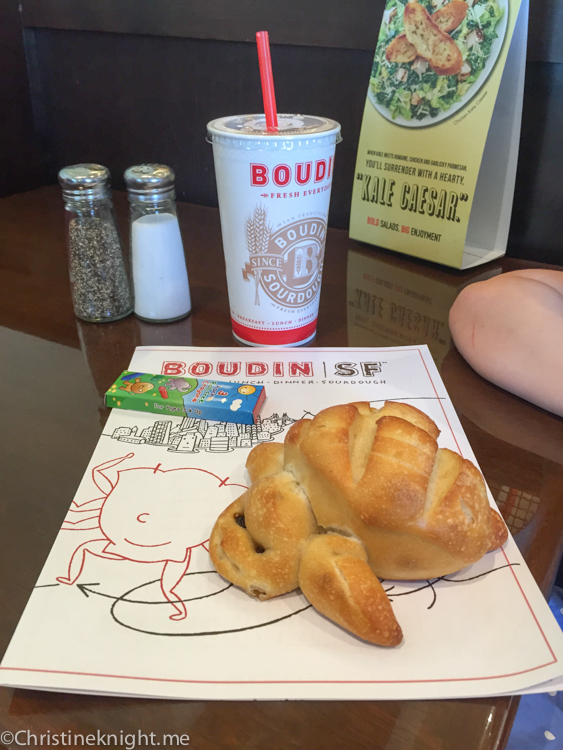 Eat at Boudin's Bakery, home of the most delicious sourdough bread. This is their flagship location.
More ideas and info: Fisherman's Wharf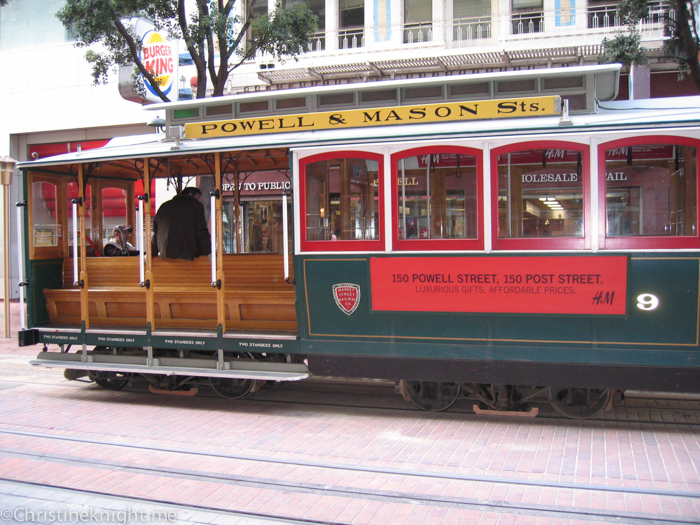 San Francisco Cable Cars
An absolute must when you visit San Francisco. Check out the route and jump aboard an historic cable car to see San Francisco from a unique point of view. We like to catch the Powell-Mason from Powell/ Market streets up and over Nob Hill and down to Bay Street at Fisherman's Wharf.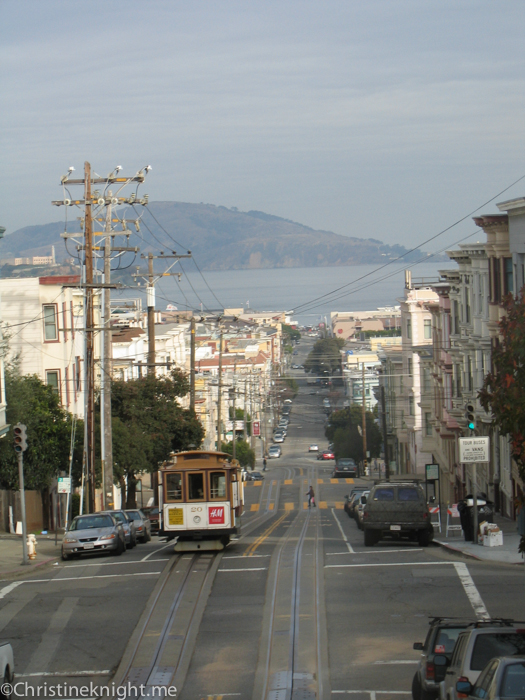 Tickets are $5 each way for ages 5 and up and can be bought at turnabouts (the beginning points) or from the conductor as you board.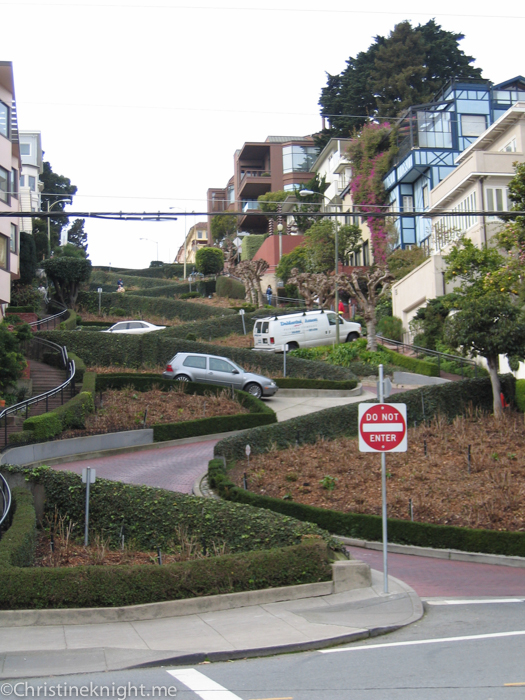 Lombard Street
This topsy-turvey street is like something out of Dr Seuss book. Lombard Street is famous for a steep, one-block section with eight hairpin turns past beautiful Victorian mansions. Be warned, kids will want to bolt down at high speed.
More info on Lombard Street.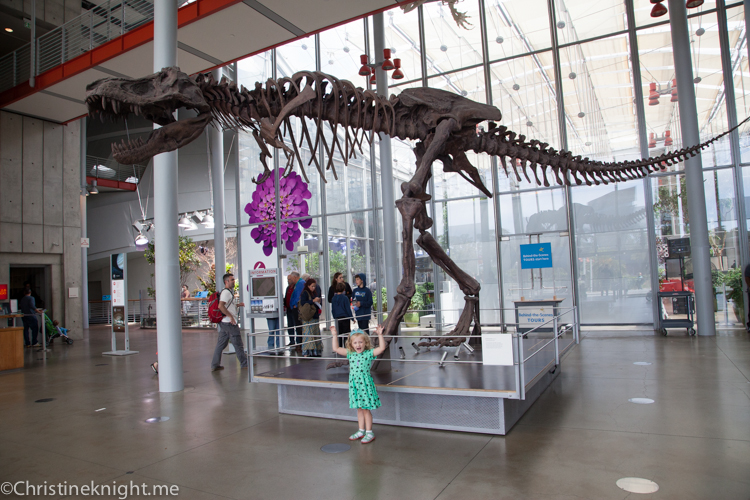 California Academy of Science
One of the highlights of our time in San Francisco, the California Academy of Sciences is a natural history museum in that is among the largest museums of natural history in the world, housing over 26 million specimens – 40,000 of them live. Inside the one building is an aquarium, planetarium, natural history museum and rainforest – all under one living roof (literally – the roof is alive!). The Academy has plenty of hands-on exhibits and activities for kids to explore. Our favourites were the Shake House section of the Earthquake exhibit where kids can experience what it would feel like to be on top of an earthquake, the aquarium with its immersive glass tunnels, the dinosaur in the foyer, and the rainforest with live butterflies and birds. Read more about our experience here.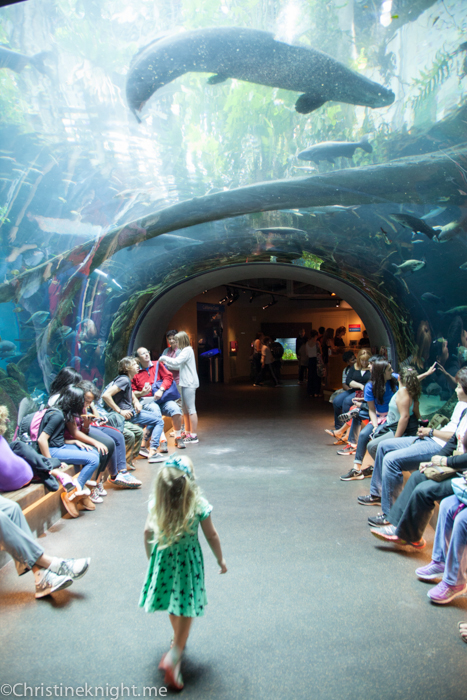 California Academy of Science
55 Music Concourse Dr, San Francisco, CA
Prices: Adult $34.95, kids 4-11 $24.95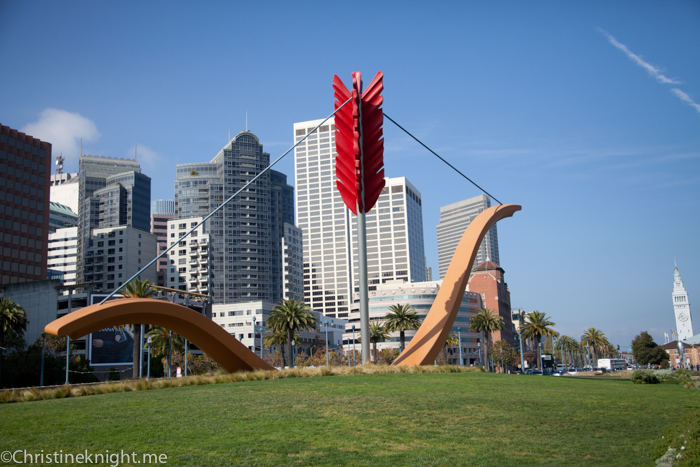 Cupid's Span
Kids absolutely love this sculpture by artist Coosje van Bruggen on the Embarcadero along San Francisco Bay. The art work was inspired by San Francisco's reputation as the home port of Eros.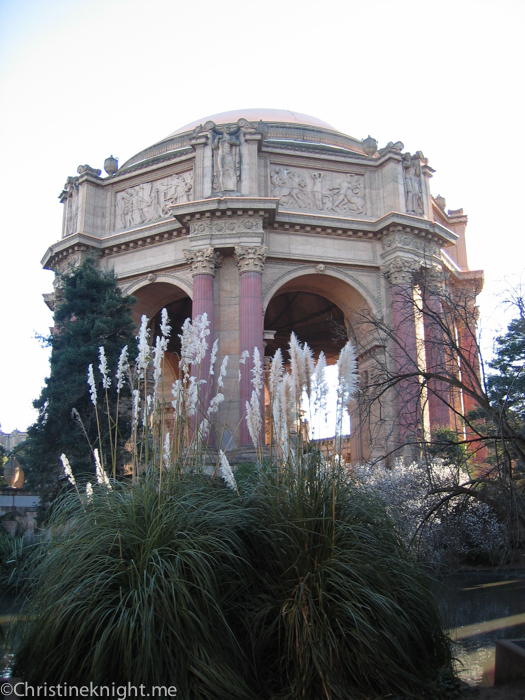 Palace of Fine Arts
While the Palace of Fine Arts is actually home to art exhibitions, visitors also go to enjoy the beautiful structure (originally built in 1915), walkways and lagoon. The palace is iconic in San Francisco, and is a popular destination for family and wedding photos. Kids will particularly enjoy spotting the swans who live in the lagoons.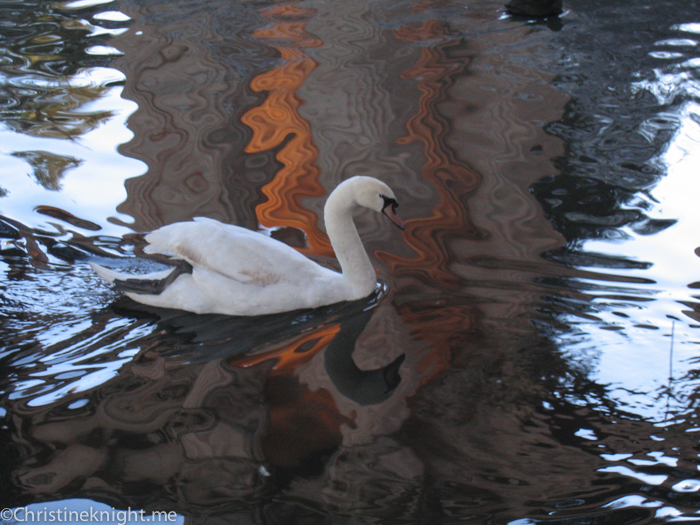 Palace of Fine Arts
3301 Lyon St, San Francisco, CA
Prices: It's free to walk around the grounds.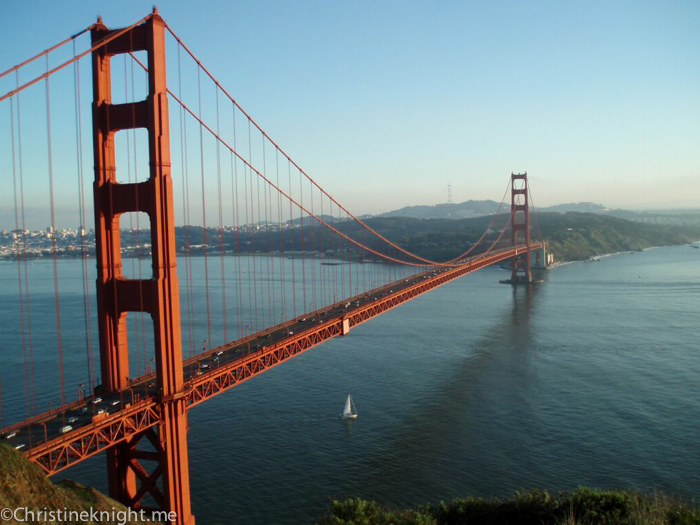 Golden Gate Bridge
And lastly … don't forget to check out Golden Gate Bridge. While the bridge can be seen from Alcatraz and various points on around San Francisco Bay, my favourite place to photograph it is Battery Spencer, on the Marin Headland just north of the bridge.