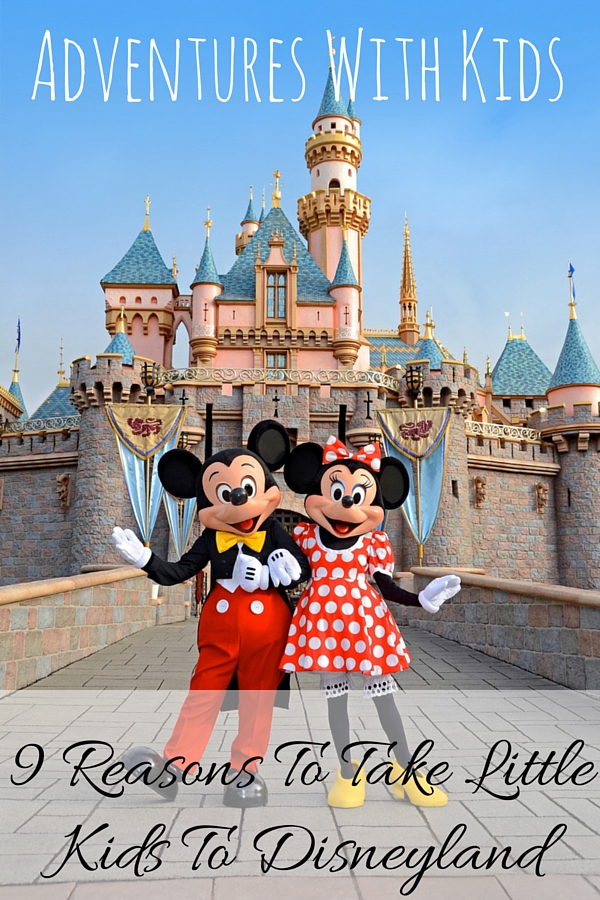 I often see people asking in forums about the right age to take their kids to Disneyland. I honestly don't think there is a "right" age. There are easier ages than some, but never a "right" age. Disneyland is one of those amazing places that has something for everyone from babies to oldies (as long as they're the type that love Disney, that is!).
I've been to Disneyland with my toddler, and next year will go back to Disneyland with my preschooler, so I'm right in this age bracket right now. If you're weighing up whether or not to take a Disney trip, here is my 2 cents worth on why taking your toddler or preschooler to Disneyland is the best idea ever.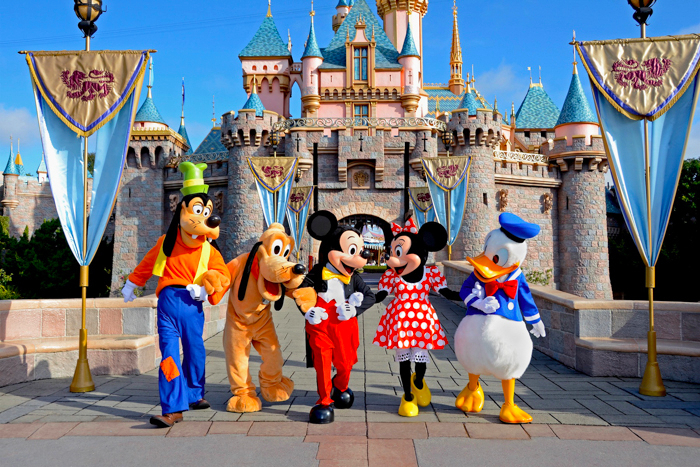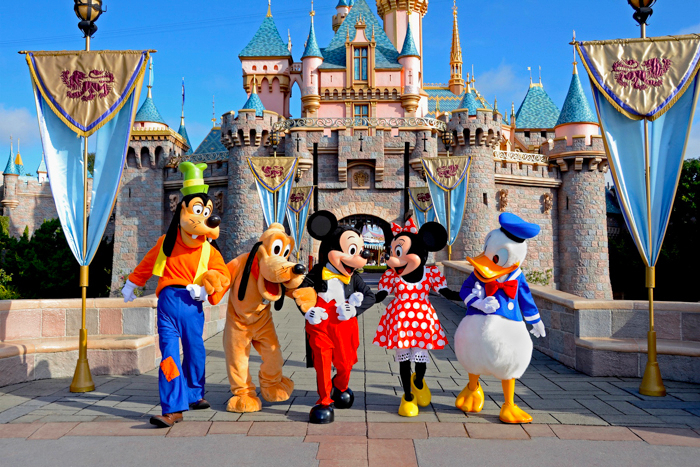 It's magical!
Anyone who says otherwise is a grinch. With young kids, Disneyland is all about the magic. Their favourite characters come to life, music playing seemingly out of nowhere, castles and fireworks. See? Magical!
Princesses abound
Princess-haters, I don't want to hear about it. Little girls outgrow their love of princesses very fast, so there is a small window of time that they are desperate to meet Aurora and Cinderella and co, and when they do, it's the sweetest moment ever.
You share every moment together
Little kids are still at the age where they want to do everything with you, such as sit on your lap when you're watching the parade, or hold your hand when you're walking down Main Street. You really experience Disneyland together when your kids want to do everything with you.
The kiddie rides are more fun than you'd expect
Some of the best rides are for littlies, and you can happily ride the tea cups till you feel ill when you have a little one with you. I love riding the carousel or Dumbo the Flying Elephant with my daughter perched on my lap – I'll be sad next time we go and she'll want to ride them solo.
Relieving your own childhood
If you went to Disneyland as a child, or a similar amusement park, this will bring back memories of a carefree time of childhood before you were worried about if something was too daggy or uncool to be seen doing.
It's the childhood you never had
If your childhood was spent yearning for Disneyland like mine was, it's a chance to experience the Disney magic at all ages, starting from the very beginning.
They still want to be in photos with you
As my child gets older, the less she wants to be in photos I take, particularly with us. It's so great going somewhere as photogenic as Disneyland with a kid who is either happy to smile or doesn't notice the camera yet so you can capture their joy.
Nap time = parent time
When I went with my two-year-old, she fell asleep in the stroller at nap time and we wheeled her around Disneyland looking at things we were interested in that she was too young for, and also had a long lunch while she napped next to the table. Winning!
They rock a pair of Mickey ears like a boss
One of the best things about tiny kids is that you can dress them in anything and they don't care. Pick out the crazy cutest disney-inspired outfit and matching headband and there's your family Christmas card, done!
If you're weighing up if your kids are too young for Disneyland or not, my advice is to just go!
Have you taken your kids to Disneyland or Walt Disney World? If so, how old were they?