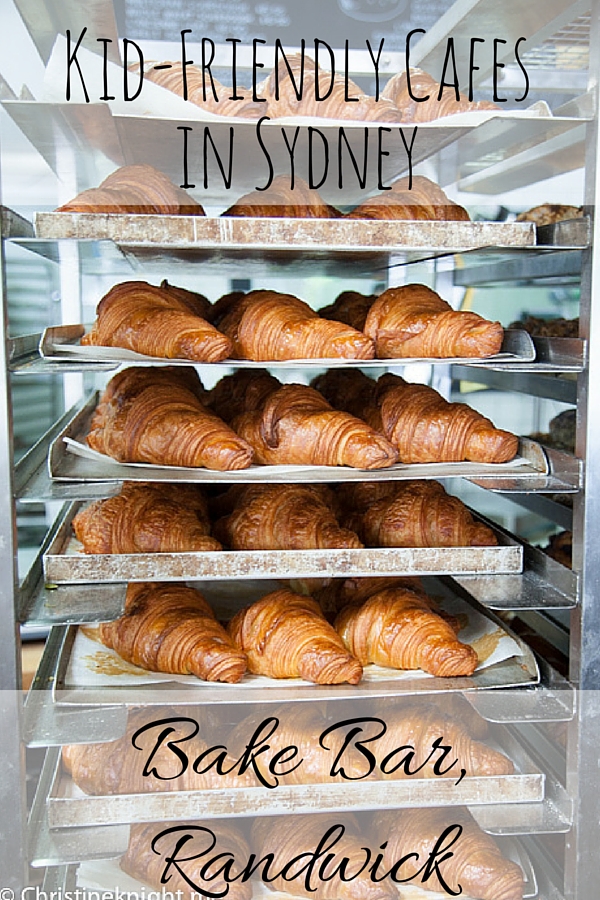 I've been going to Bake Bar weekly for about a year now and only just took my camera there for the first time to take some pictures for a blog post. It's one of my favourite little cafes that I'm reluctant to share incase it gets even busier!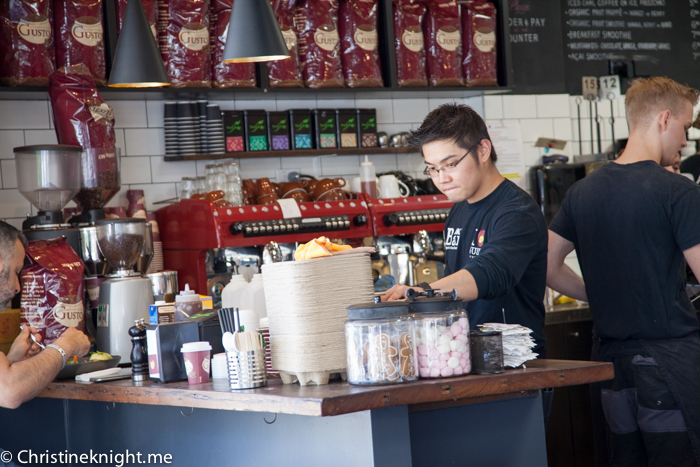 Bake Bar is kind of the perfect cafe to take kids to. It's casual, with an open layout on a busy road (so you don't need to worry about the noise your kiddos might make!), and it has a really cute little nook in the back that's perfect for holing up with kids for a cosy coffee and snack.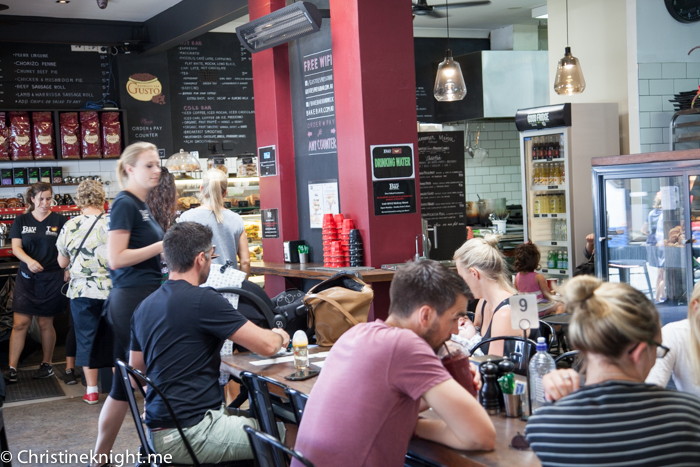 There are two places to order food inside – one to sit down and one to go. I love this and sometimes will grab something from the "to go" counter and perch at one of the stools for a bit with my daughter, maybe snack a bit, then leave with her to the playground that's just up the road.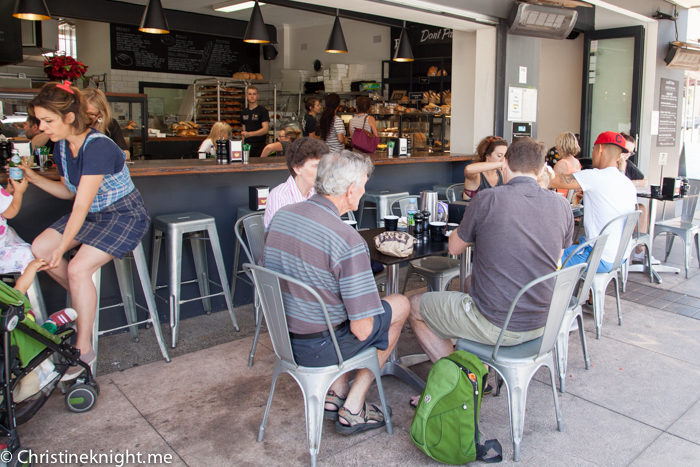 Bake Bar is famous for their amazing sourdough bread. I buy a loaf every week (bonus points because they slice it for me!) as well as a berry scone with poppy seeds, a chocolate croissant for Cheese and a bagel for Alec. The bread is so incredibly good. It's so soft and fluffy with a firm but not hard crust. There's nothing worse than bread with a tough crust that hurts the roof of your mouth.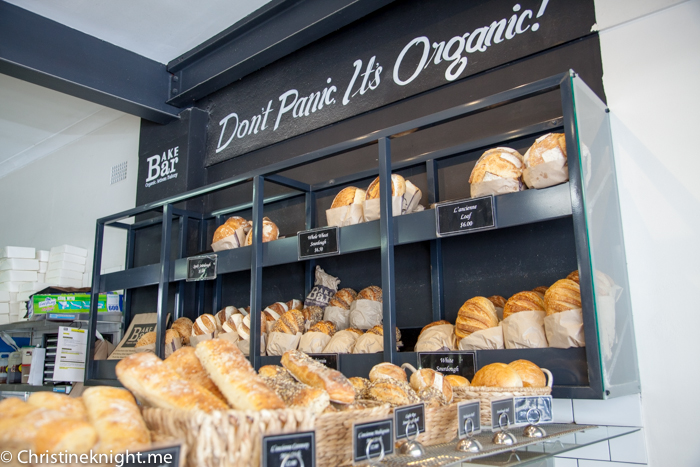 If you're thinking of dining in, here's what we ate on our most recent visits: Avocado & Tomato (on sourdough, $9.50) plus Haloumi ($3), Gusto's Famous Brekkie Combo fruit salad yoghurt (small $7.50), Eggs Poached (served with tomato, spinach & your choice of hollandaise or yoghurt basil pesto $11.50) and the Chunky Beef Pie $5.50.
I love the avocado and tomato on sourdough because the bread is a star at Bake Bar, so you know it's going to be good. My other favourite dish is the fruit salad yogurt because it's light and filling at the same time. You can make your own combination from their muesli bar too, and add in granola or a berry coulis.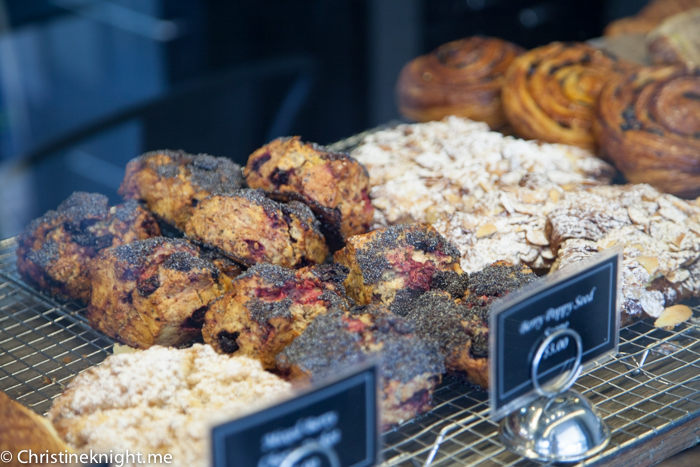 Bake Bar does get busy particularly on weekends, but there is a fast turnover of tables so the wait is never long. If you take your kids, they have a small selection of books you can find to read to them stored underneath the water cooler.
Before you go, grab one of their delicious pastries for the road. The fruit tarts are excellent, as are the croissants.
Highchairs: Yes.
Stroller storage: Yes.
Easy access: Yes.
Change tables: No.
Kids' menu: No.
Bake Bar
67 Frenchmans Rd,
Randwick NSW 2031
Phone: (02) 8021 0728
Prices: $
Hours: Daily 6am-6pm
Get Directions