Newmarket Dining Randwick: Eat, Play and Unwind
Sydney's newest precinct, Newmarket Dining is a place to eat at cosy cafes and restaurants, picnic in the park and play at a state-of-the-art playground.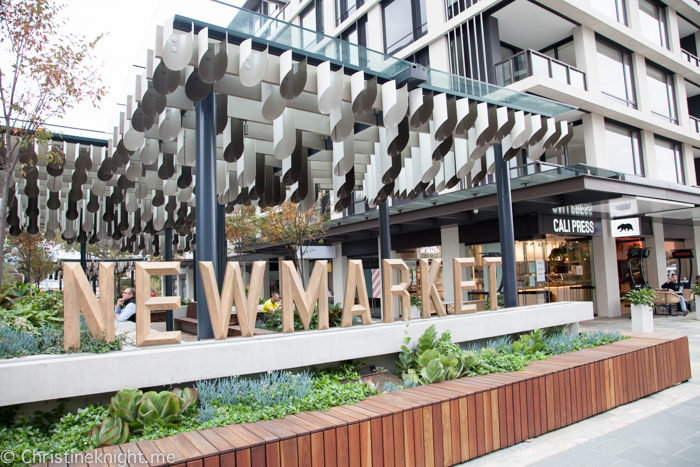 Officially opened in 2020, Newmarket Randwick was built on a site containing plenty of local history. The original inhabitants were thought to be the Cadigal and Biddigal Aboriginal people. In 1809, the land was granted to an ex-convict named Andrew Byrne, before becoming part of Randwick's horse racing story. William Inglis & Son, Australia's largest and oldest racehorse auctioneer, took over the site from 1917 – 2017, transforming it into the Newmarket Sales yard.
Some of Australia's most famous horses paraded the sales yard, which has now been transformed into a children's playground, and scenes from the movie Phar Lap were filmed in the Newmarket Big Stable, which is in the process of being resorted for use by the community.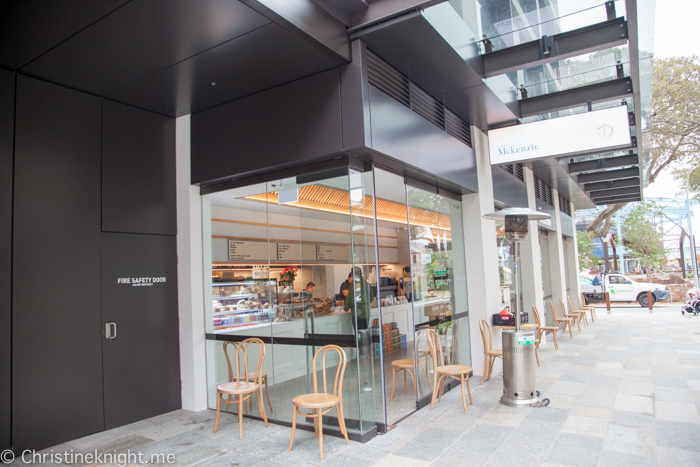 Surrounded by a ring of shiny new apartments, the Newmarket Dining precinct at Newmarket Randwick has opened with Baccomatto Osteria, an Italian restaurant, RaRa Randwick, a Japanese diner, Cali Press, makers of seasonal salad bowls, Café Mckenzie, serving speciality coffee and a Middle Eastern menu in a family-friendly environment.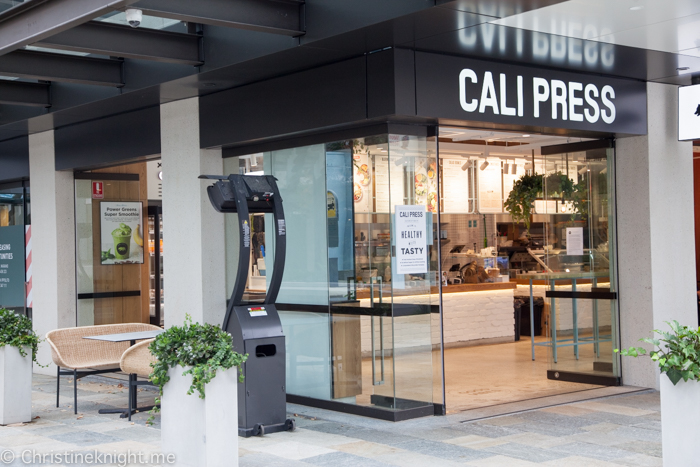 The outdoor space at Newmarket Randwick is designed to encourage community engagement, with space for picnics, BBQs and a brand new playground with lots of inclusive elements.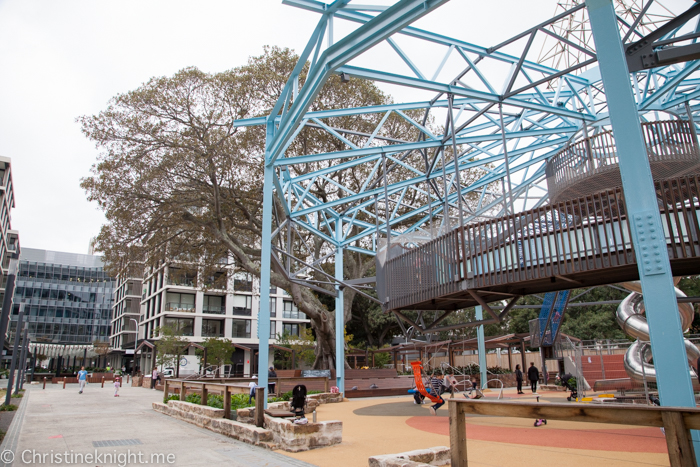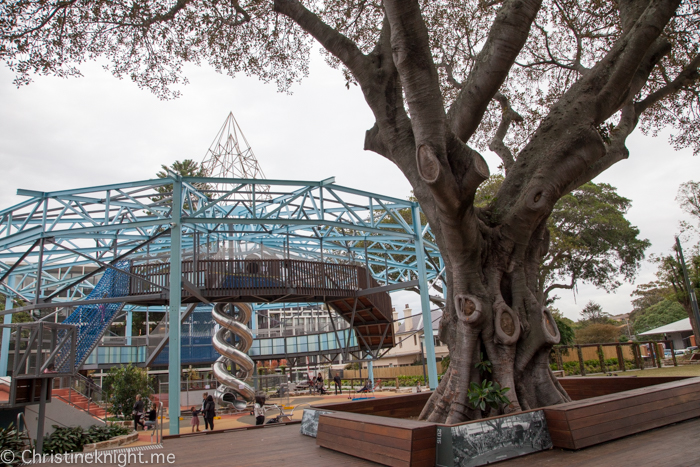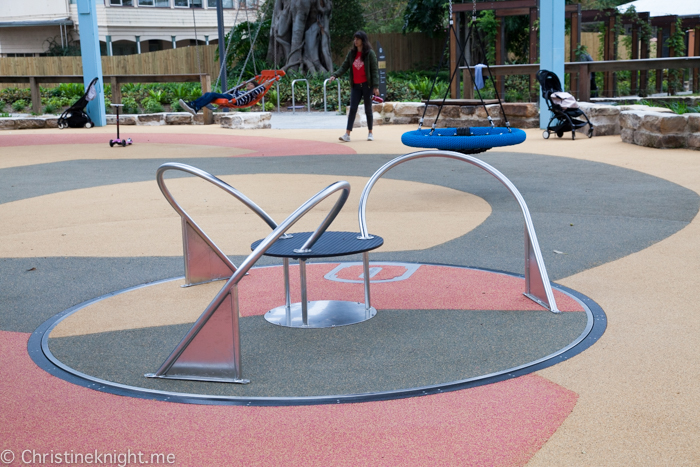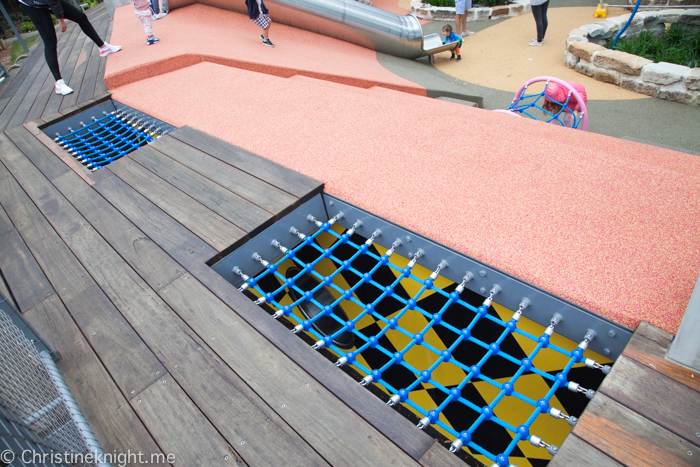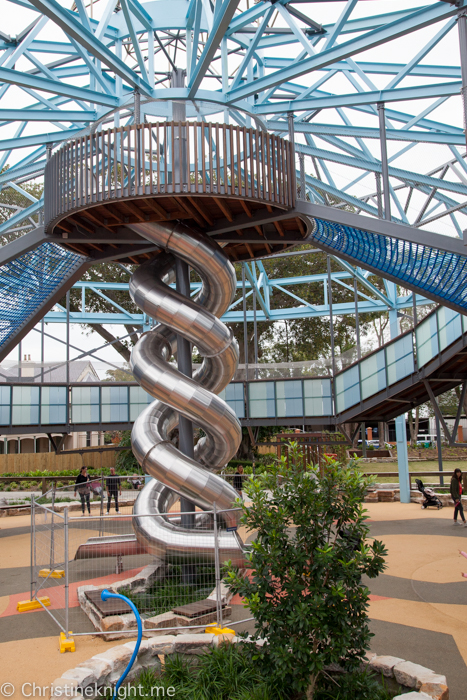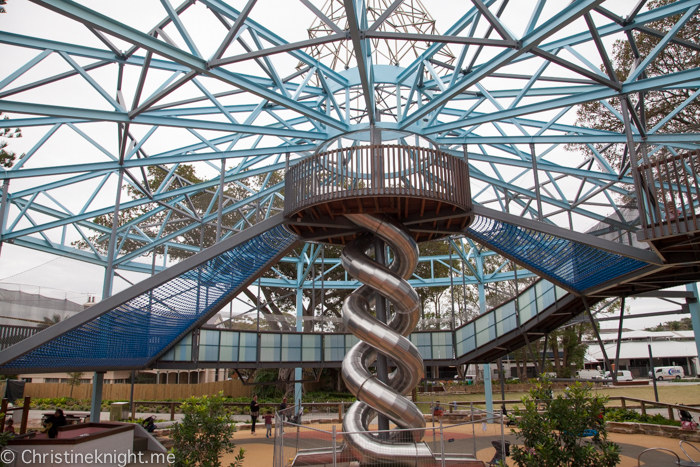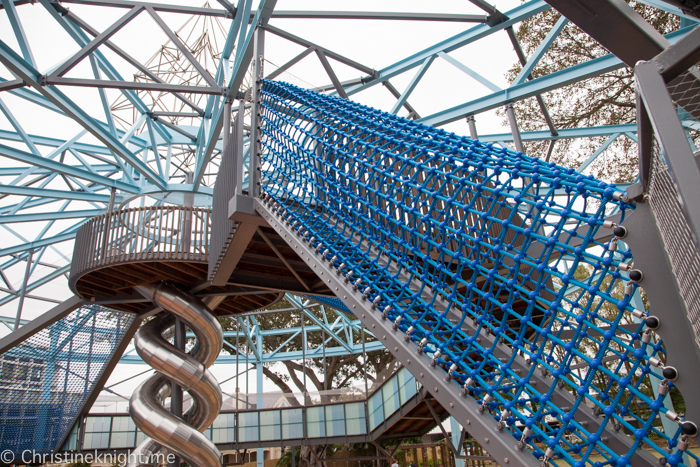 One challenge we noticed on our visit was that the bathrooms were locked and not generally accessible, so keep that in mind when visiting that if you need to use a toilet you will need to ask one of the shops/cafes for a key.
The easiest way to reach Newmarket is by public transport as parking in the area is a challenge. To use public transport, take the light rail or bus. The nearest light rail stops are UNSW High Street and Randwick.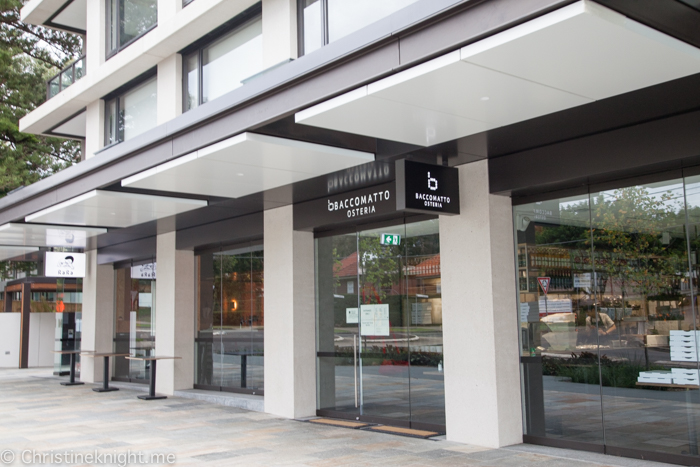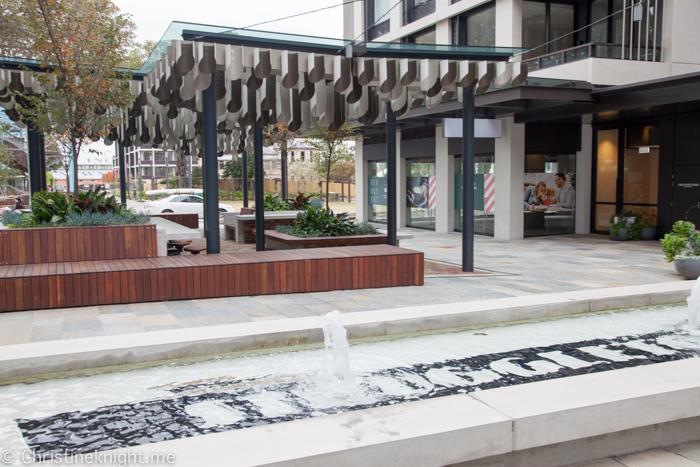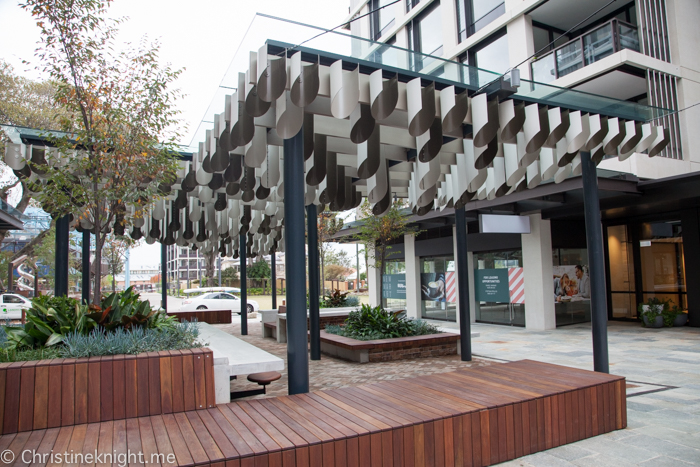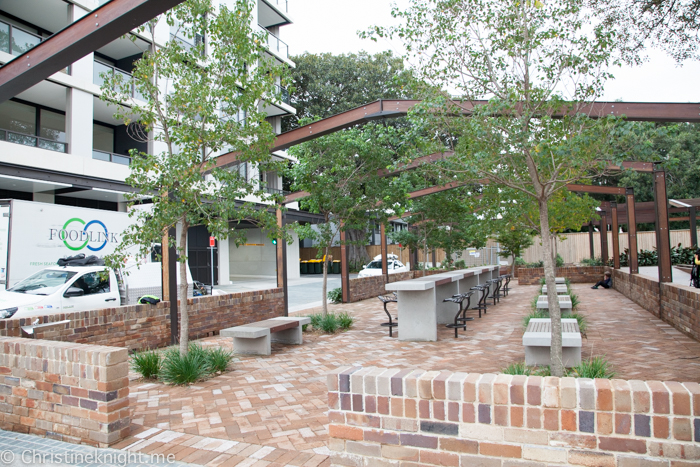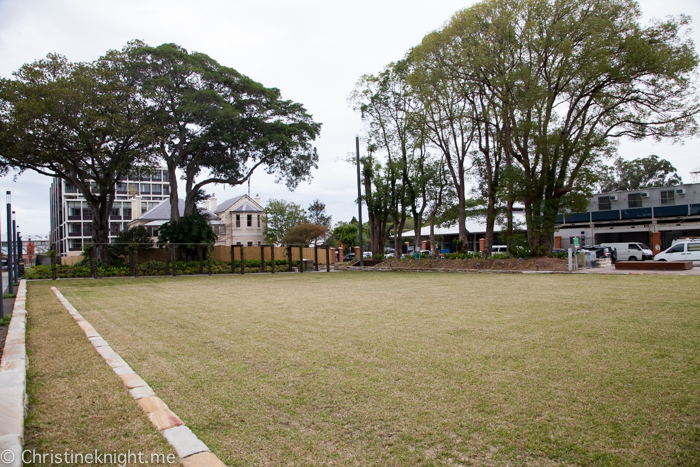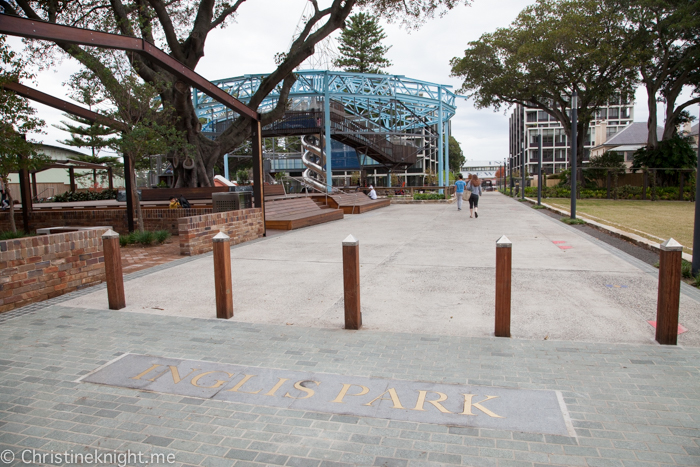 Newmarket Randwick
154 Barker St, Randwick
https://newmarketrandwick.com.au/
More things to do in Sydney
Find a list of the best things to do in Sydney with kids.
Find things to do in Sydney for free.
Get a list of the best kid-friendly beaches in Sydney.
Find the best animal experiences in Sydney.
Visit the best kid-friendly restaurants in Sydney.
Find the best high teas in Sydney.
Head to one of the best museums in Sydney.
Check out things to do in Sydney on a rainy day.
Enjoy one of the best ocean pools in Sydney.
First time visiting Sydney? Get tips for first time visitors to Sydney.
Cool down at one of these free water parks in Sydney.
Find the best vegetarian and vegan restaurants in Sydney.
Get a list of the best playgrounds in Sydney.
Find the best ice cream and gelato in Sydney
Things to do in the Blue Mountains.
Plan amazing NSW road trips.
Pick your own fruit: fruit picking Sydney.