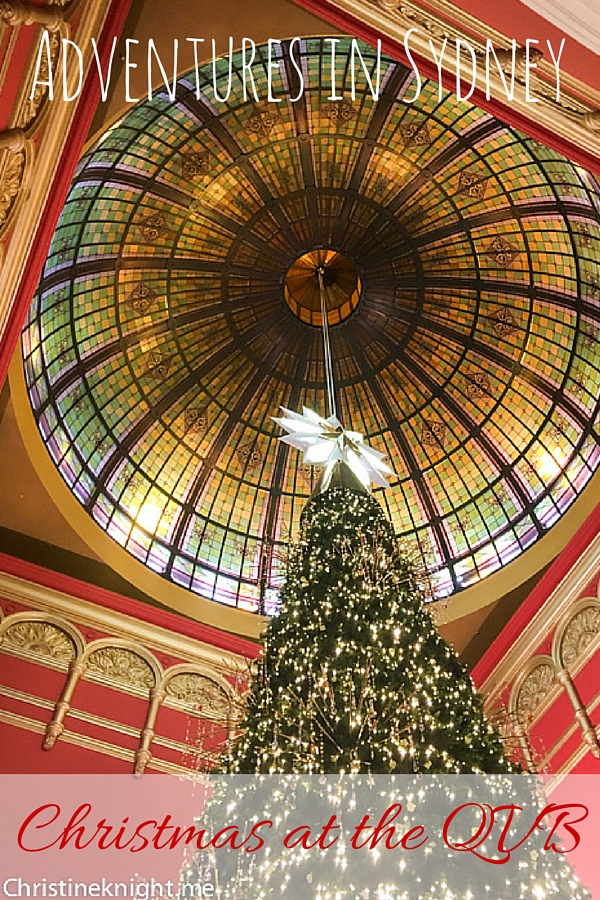 I'm such a big kid, I just love Christmas. Not that I have a child of my own, it's like I have permission to go all out for the season again. When we moved back to Australia last year we started a new tradition of kicking off the holiday season at the QVB. We have just returned for our 2015 visit and it was so much fun for all of us that I think if you live in Sydney, you should include the QVB in your Christmas plans.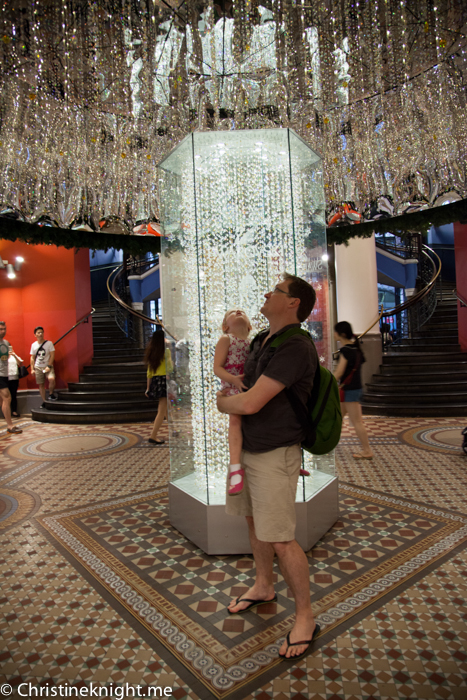 The fun begins on the ground floor with the crystal part of their Swarovski Christmas tree. This magnificent tree is three stories tall, so you need to work your way up to the top floor to see the entire free in all it's magnificence.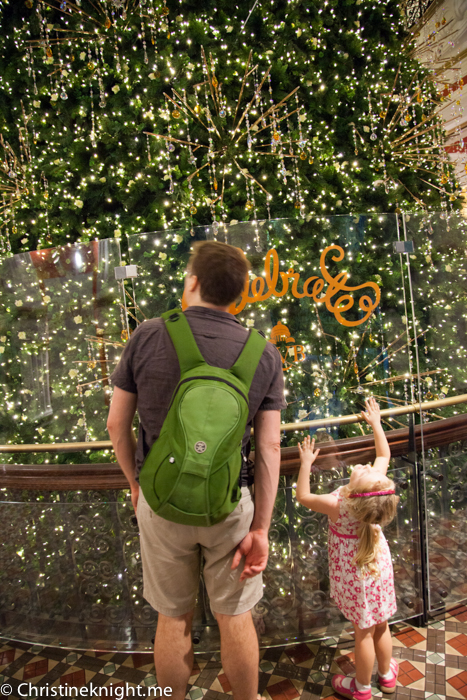 The Swarovski tree is a thing of wonder to behold for adults and kids alike. The tree has 82,000 crystals and 65,150 lights twinkling on it. Start at the bottom and slowly work your way up to the top level, where Santa's Enchanted Garden lives.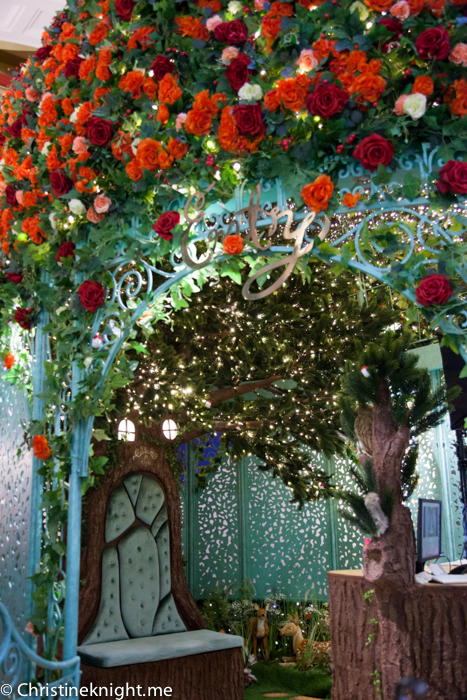 I am a huge fan of the QVB Santa set up, despite it being a bit of wait to get photos done. Each year they create a different, unique display for the Santa experience. This year is the Enchanted Garden, complete with flowers, woodland creatures and fairies. It's whimsical, adorable, and completely enchanting. The wait can get quite long, so I suggest using their SMS service that keeps your place in the queue virtually so you can browse the shops and be alerted on your phone when it's time for your photo to be taken.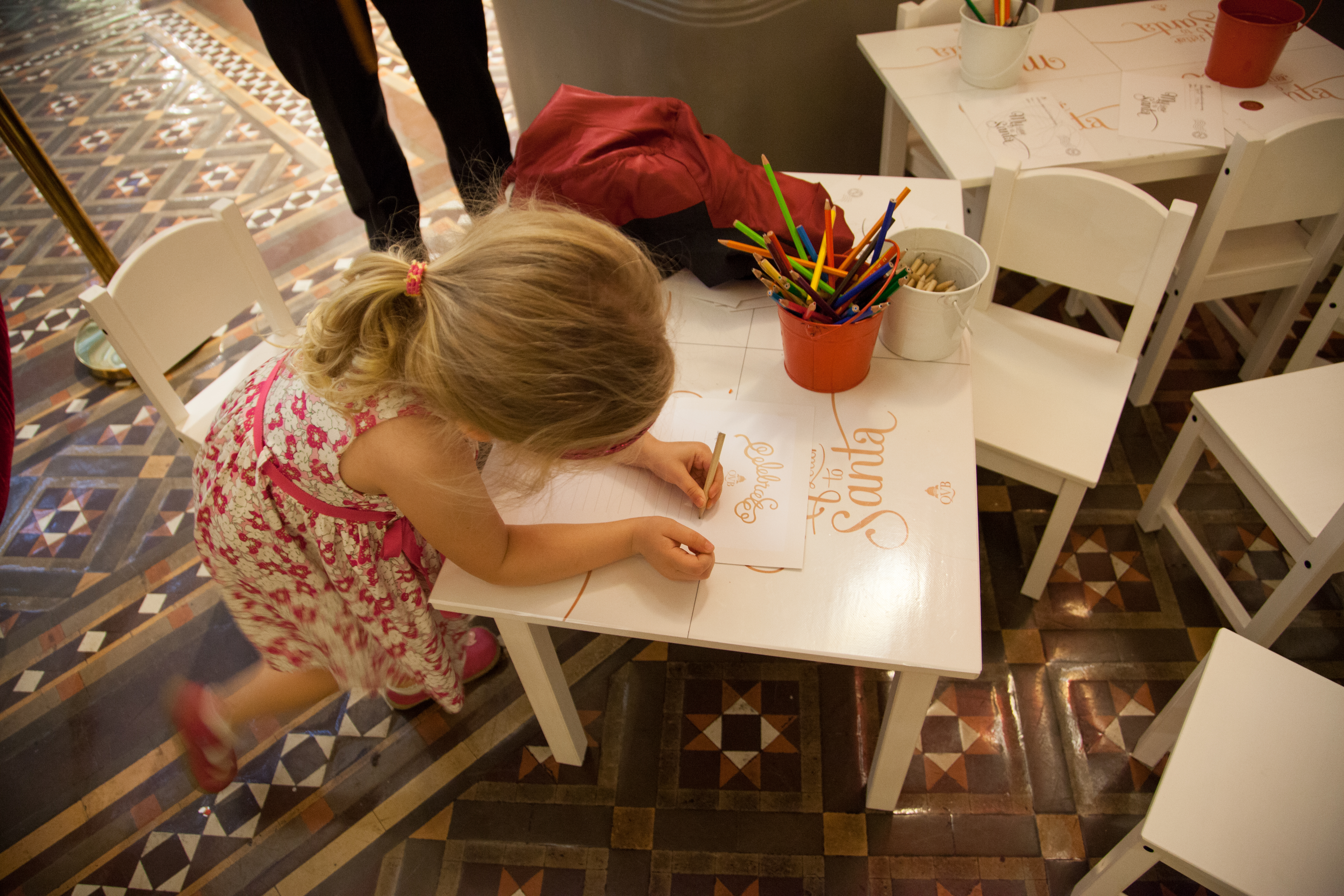 While you're waiting, kids can also write a letter to Santa and post it in Santa's special post box.
On weekends the Santa experience gets extremely busy, so visit before 11am if you intend on going.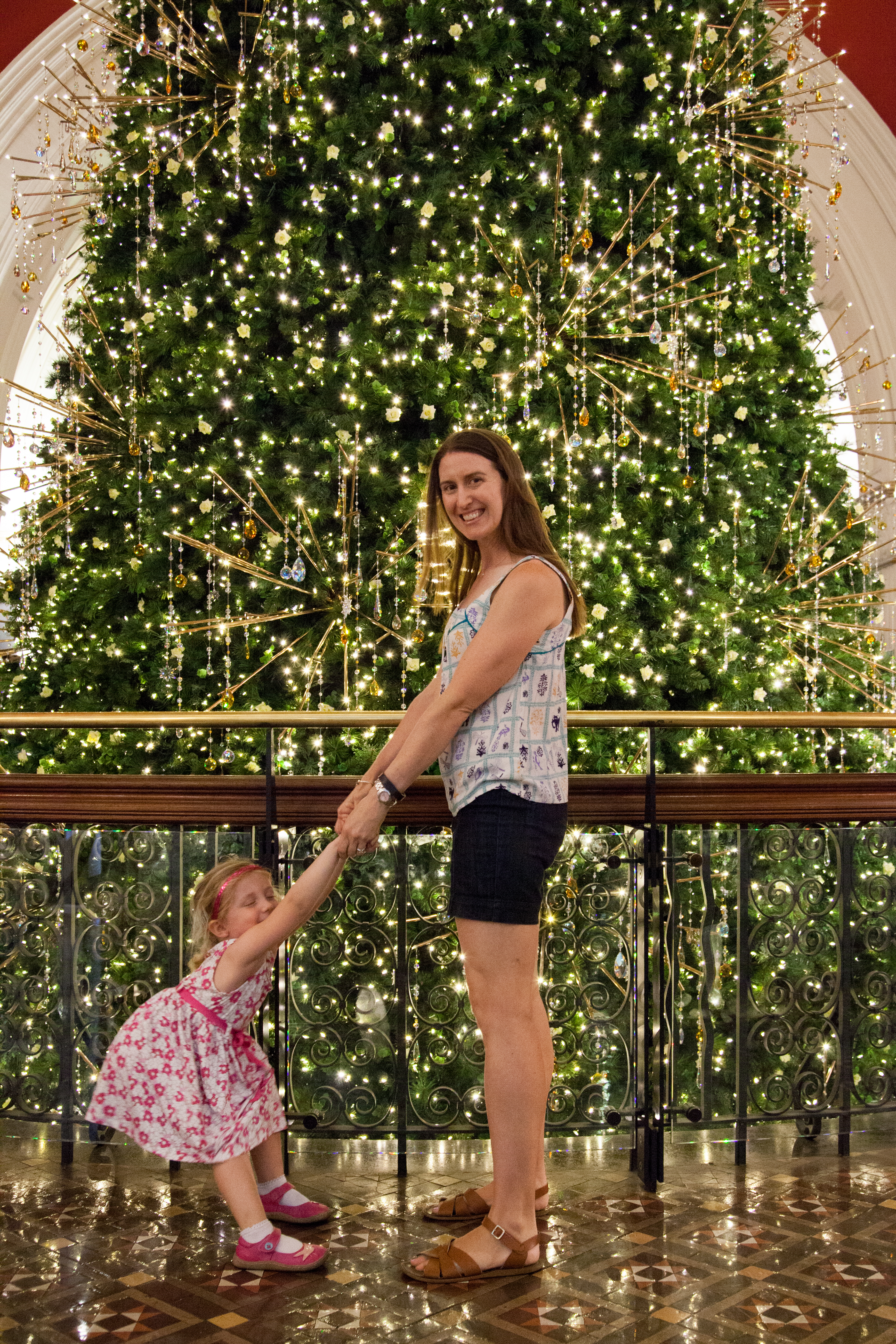 Before you go, be sure to get a photo in front of the tree. The sparkling lights make for a magical photo opportunity.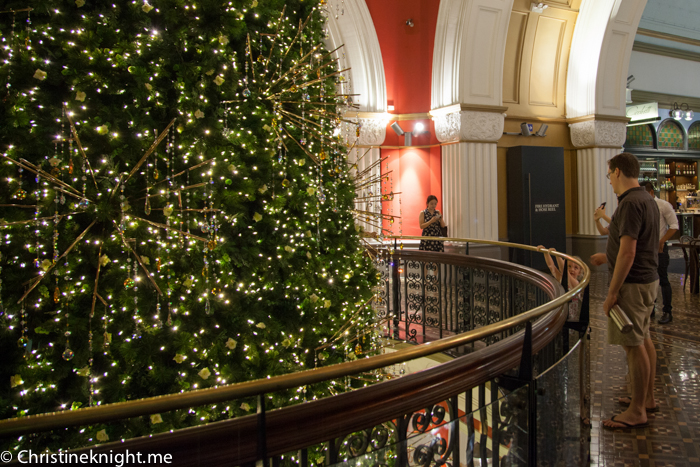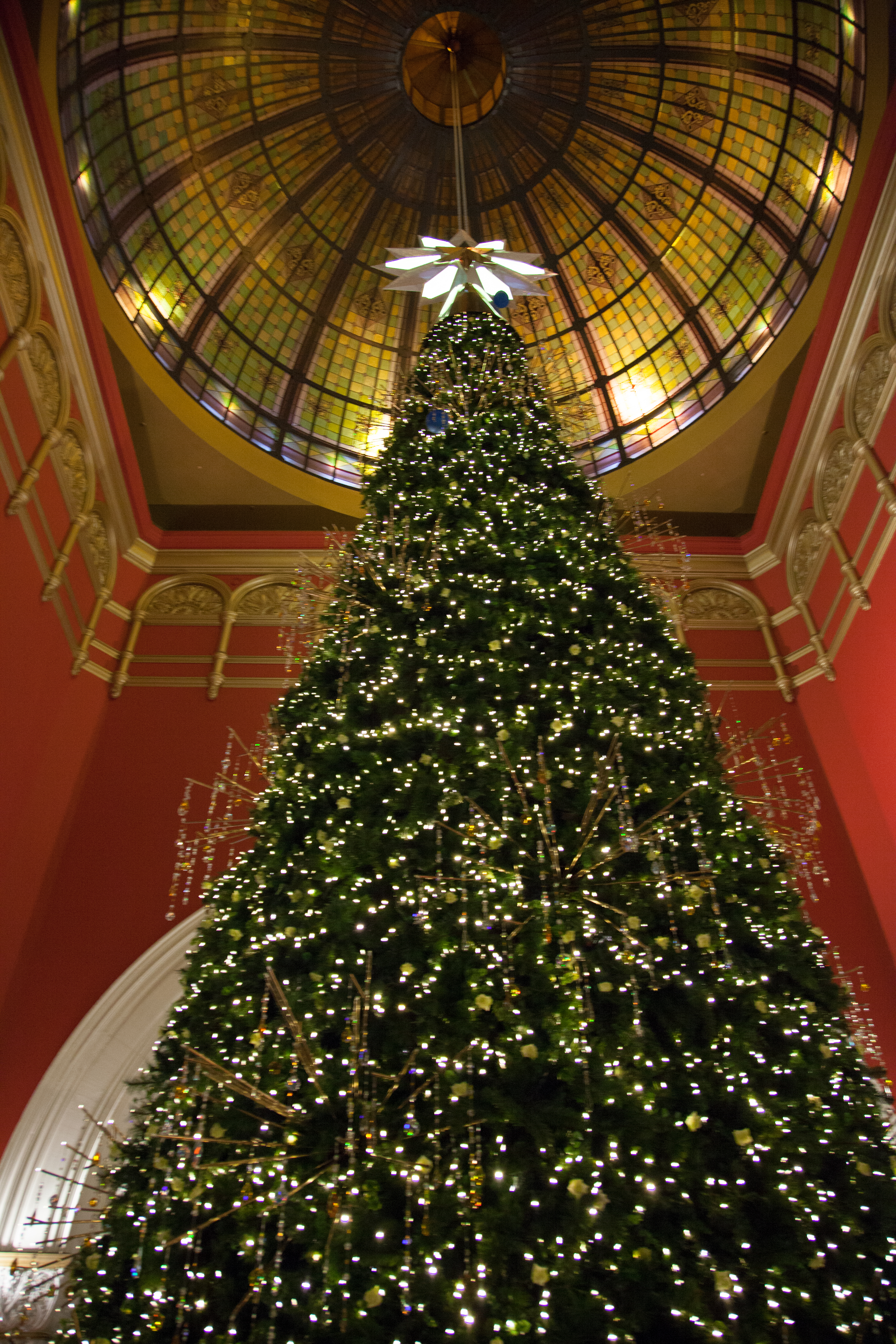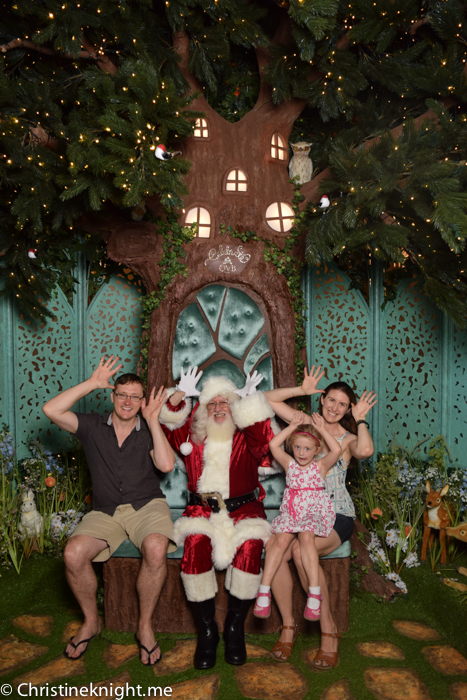 Get more info including hours of operation and photo packages.