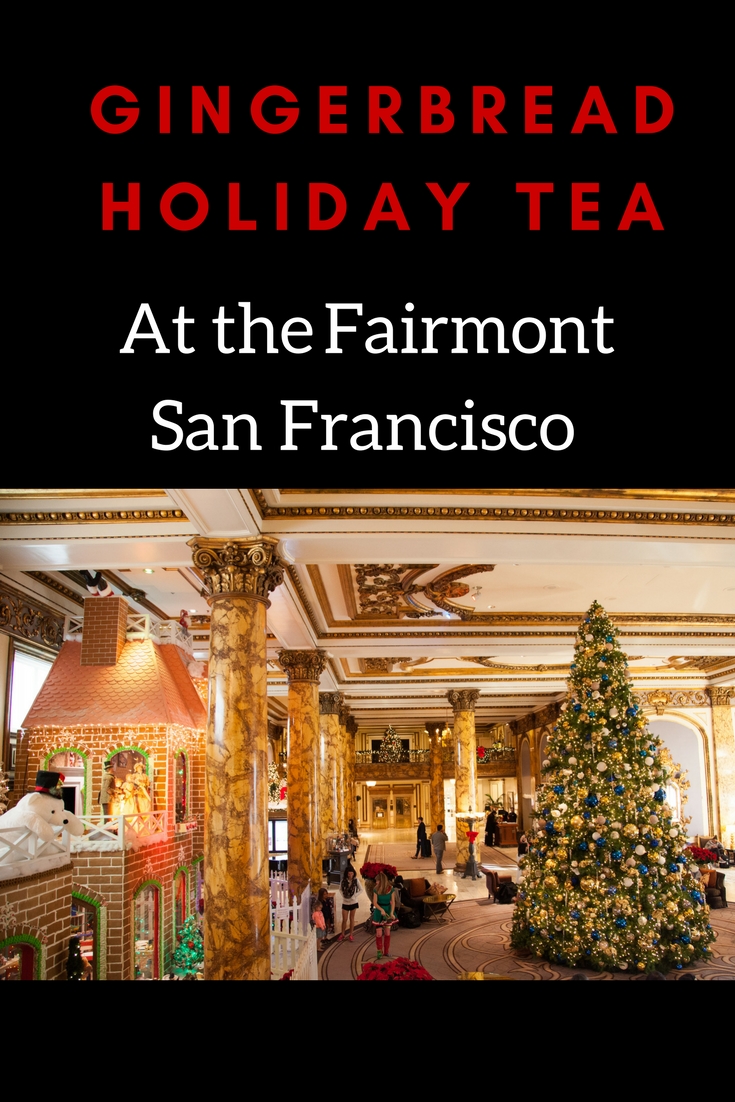 The holiday season really isn't complete without a delectable holiday tea! Lucky us, on our San Francisco visit we were treated to the delicious Gingerbread Holiday Tea at the Fairmont San Francisco Hotel.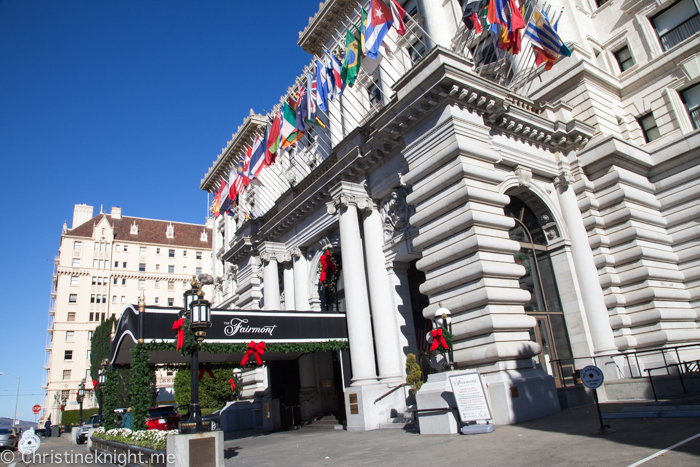 During the holiday season, the hotel decks out its lobby with incredible decorations, a 23-foot Christmas tree and a life-sized gingerbread house. It certainly is a sight to be seen, and draws plenty of visitors just to check out the lobby.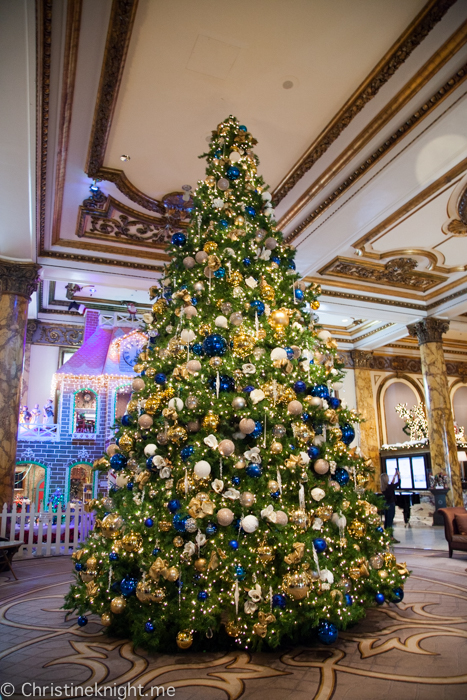 The gingerbread house is especially impressive. It is 25 feet high and 35 feet wide, and includes more than 10,000 pieces of gingerbread topped with with over a tonne of icing and candy.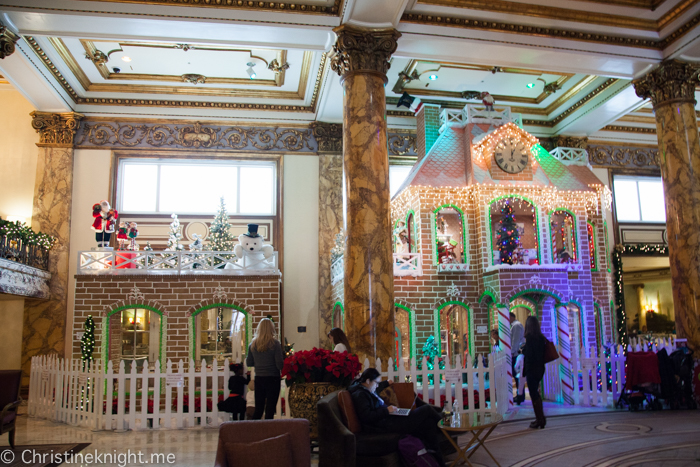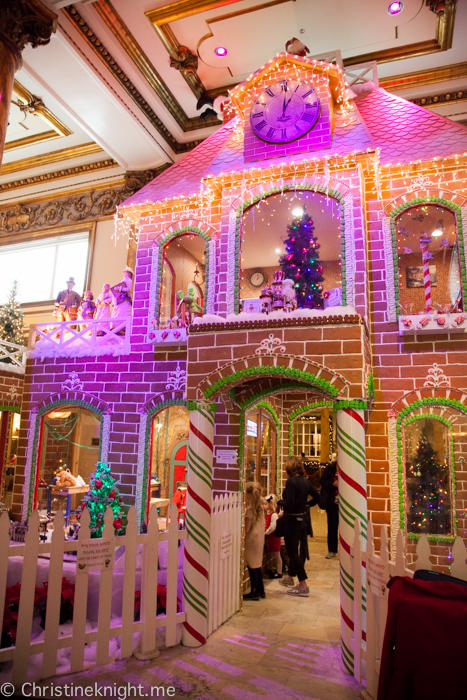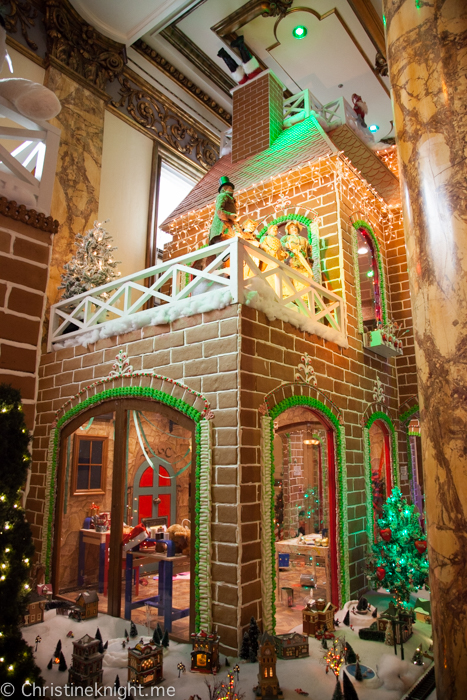 The Gingerbread Holiday Tea, which is why we were there, is a special annual tradition at the hotel, running this year from November 24 2017 to January 1, 2018.
It features three layers of delicious food and includes a glass of champers plus choice of tea.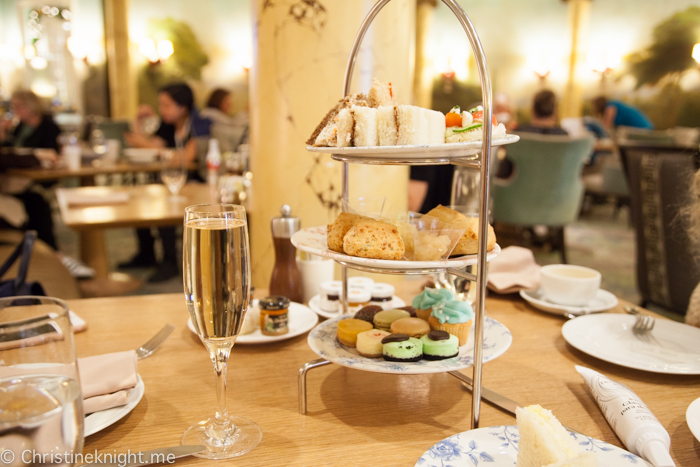 Savoury 
Deviled Egg Salad (Watermelon Radish, Pickled Cucumber, White bread)
Smoked Salmon (Chive Creme Fraise, Pumpernickel)
Dungeness Crab & Mango Salad (Chives, San Francisco Sourdough)
Curry Chicken Salad (Curry Leaf)
Caprese Salad Sandwich (Mozzarella Cheese, Heirloom Tomatoes, Cucumber, Basil)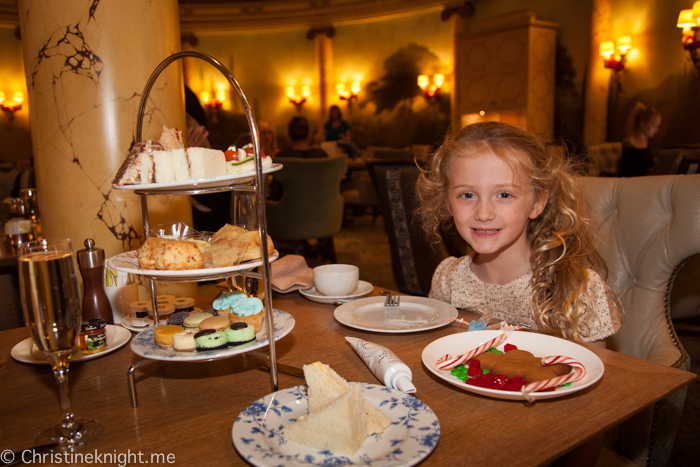 Scones
Holiday Spice
Aged Cheddar & Chive
Served with Spiced Pear Compote, Devonshire Cream, Meyer Lemon Curd
Sweet
A daily selection of miniature desserts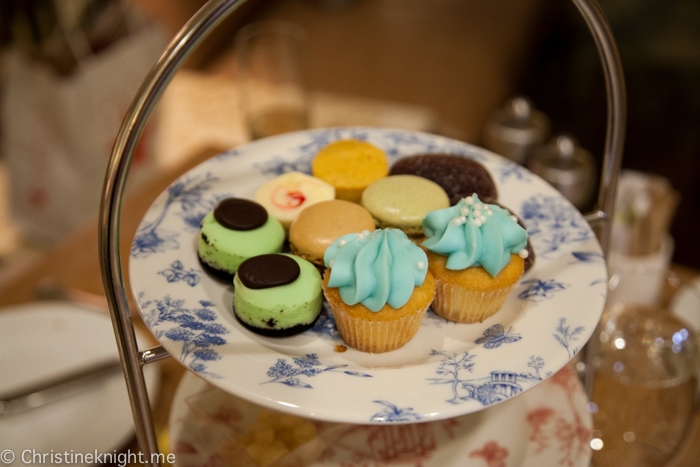 Children's Tea
Sandwiches
Peanut Butter & Jelly
Traditional Egg Salad
Ham & Cheese
Tuna Salad
Scones
Holiday Spice
Aged Cheddar & Chive
Served with Spiced Pear Compote, Devonshire Cream, Meyer Lemon Curd
Assorted Pastries
Choice of tea, sparkling apple cider or hot chocolate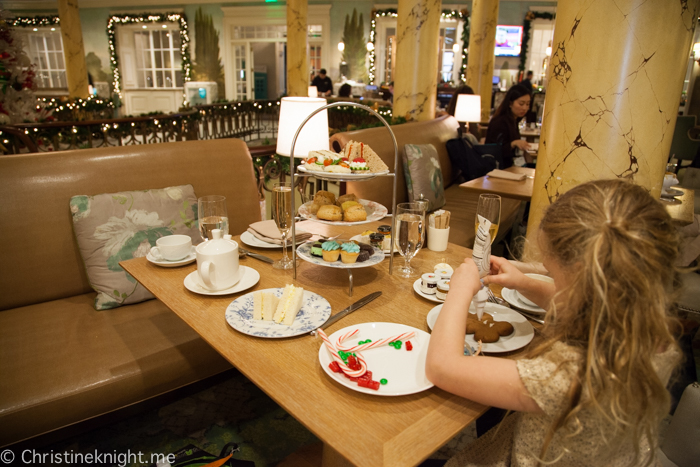 The food was as delicious as one would expect from a top class hotel such as the Fairmont. Piles of fresh sandwiches (ours were vegetarian substitutes), delicious scones (I really enjoyed the savoury cheese one and the three different toppings on offer), and the tiny little pastries. The four types of jam was also a lovely touch.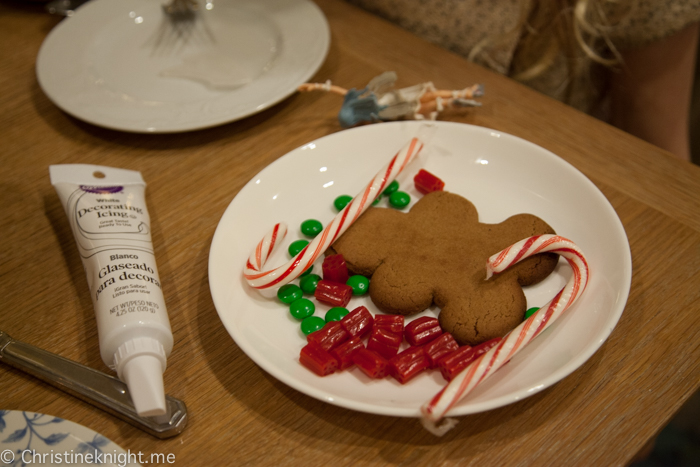 Where the Fairmont really outdoes itself is in catering to families. A huge gingerbread cookie was brought over on arrival with icing and decorations to keep the kid busy – and it certainly did the job. In case the cookie wasn't enough, we were also given a colouring in book and crayons. We didn't even need to open the book thanks to the arrival of Bree the "Elf", who made the table rounds to share her "toy testing" tricks with the kids and a special Christmas ornament to take home.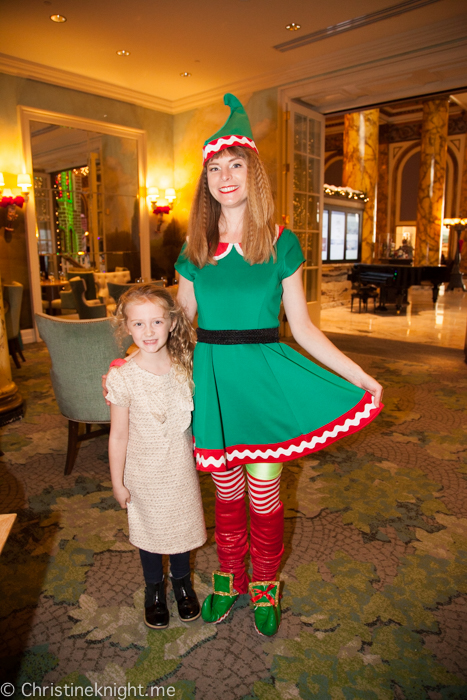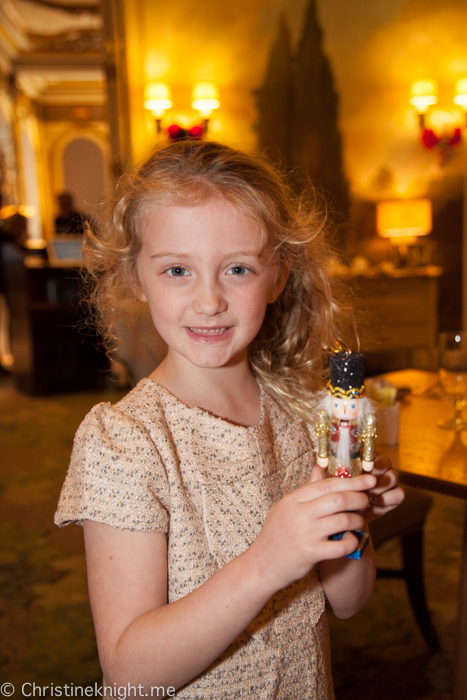 The whole Gingerbread Holiday Tea was a delightful experience for us both. It's very rare that we attend a tea where the two of us are equally happy with the offerings and entertainment. What a delightful afternoon we had, where neither of us wanted to leave, and very special memories were made.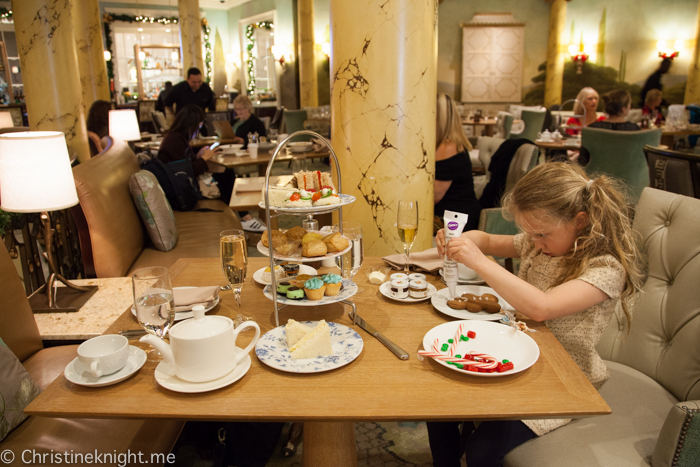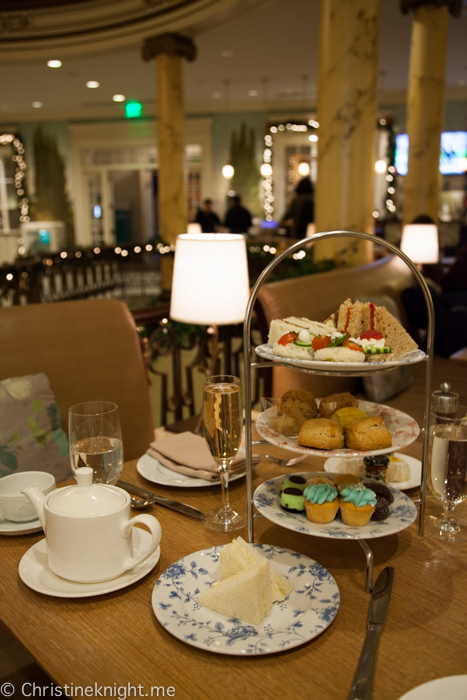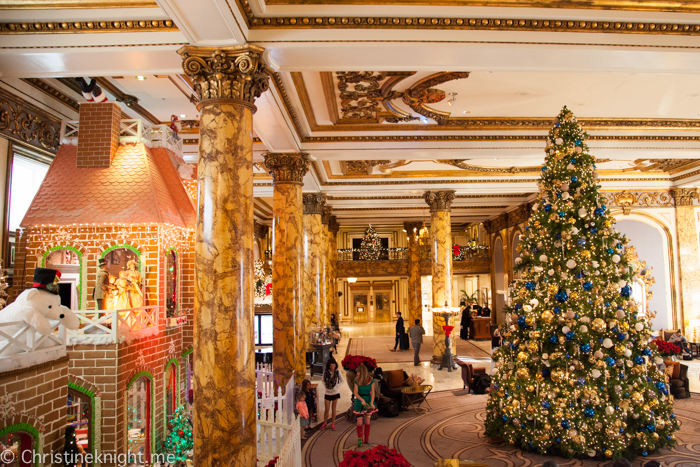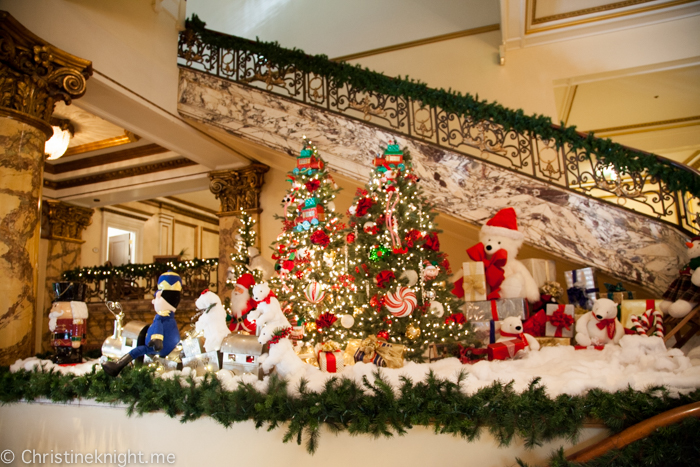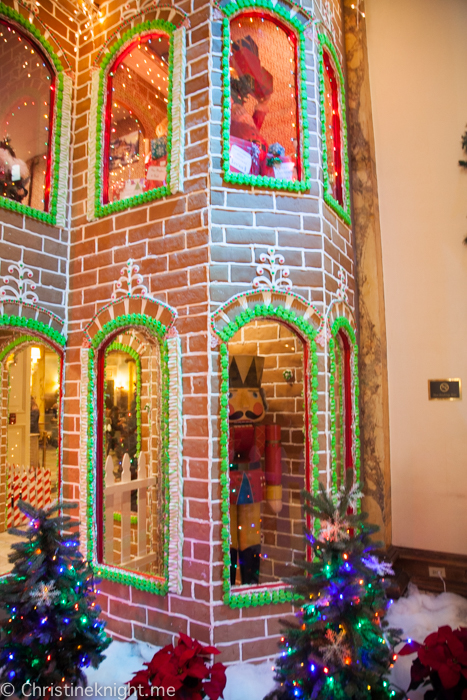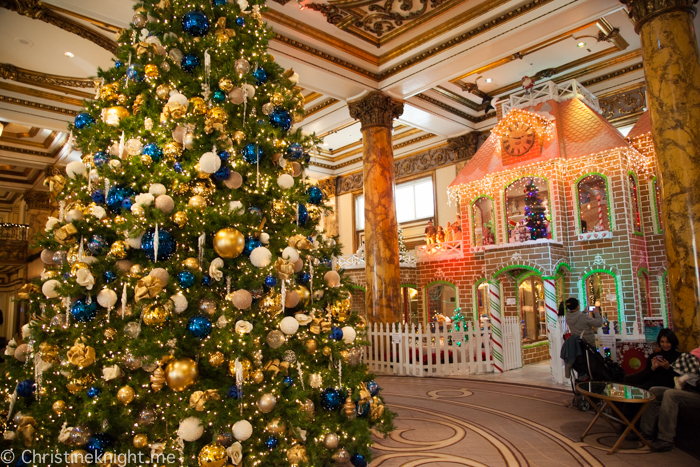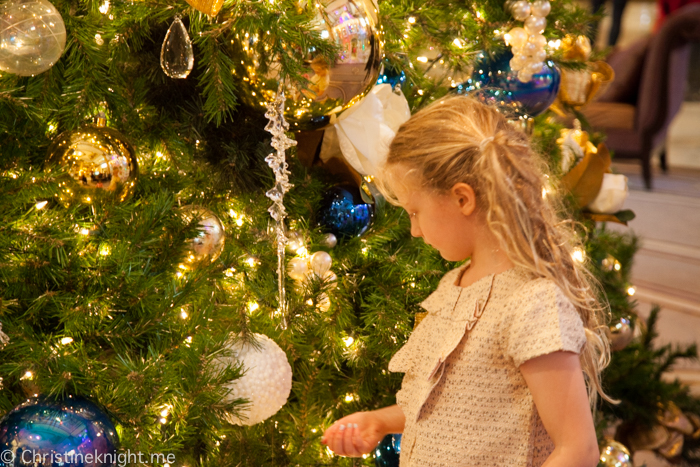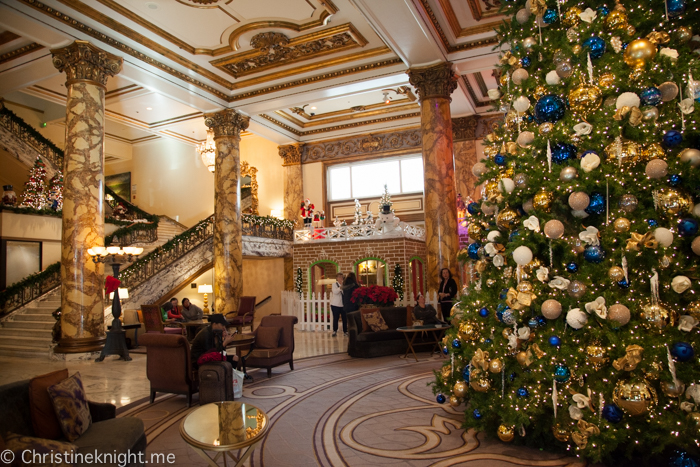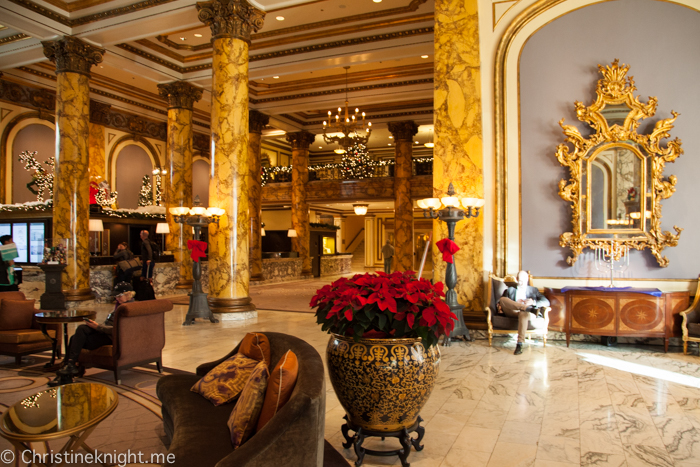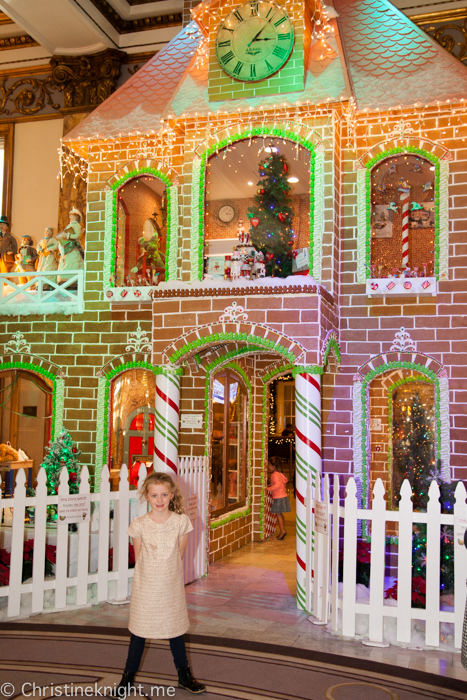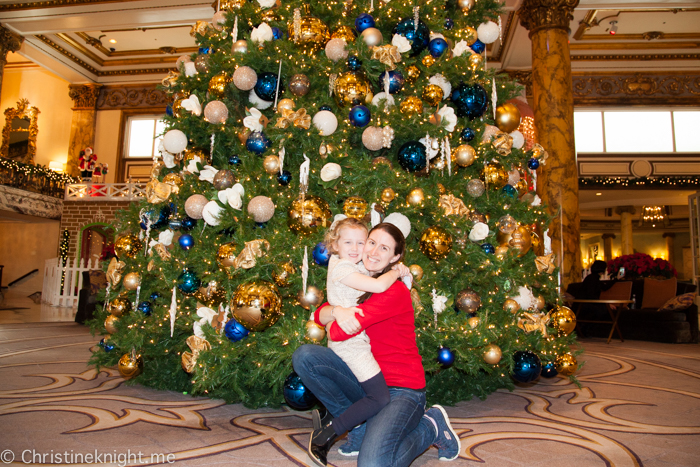 FAIRMONT SAN FRANCISCO GINGERBREAD HOLIDAY TEA 2017
The hotel's famed Gingerbread Holiday Tea is available starting November 24, 2017 through January 1, 2018. 
Reservations 1:00pm-3:30pm Daily 
Weekdays (November 24, 2017– January 1, 2018) Price: $99 Adults/ $69 Children under 12 (+ tax & gratuity) 
Weekends (November 25– December 31, 2017) and Peak Dates (December 15-26, 2017) 
Price: $119 Adults/ $89 Children under 12 (+ tax & gratuity) 
* Gingerbread Holiday Tea is not available on Christmas Eve or Christmas Day.
FAIRMONT SAN FRANCISCO SANTA SUITE
Fairmont San Francisco's Santa Suite offers guests a stay in Santa and Mrs. Claus's San Francisco "home" away from the North Pole!
Santa Suite includes: Overnight accommodations in the a Two-Bedroom Luxury Suite, decked out in 
Santa-inspired décor, Breakfast for up to four registered suite guests in Laurel Court or delivered to suite, "Candy and Hot Chocolate Bar" + adult beverage for parents
One Gingerbread House Kit, Use of suite's holiday movie library, Overnight Parking for One Vehicle, Rate starts at $1,599.00+ tax per night, pre-paid non-refundable at time of booking. Available: December 3, 2017 – December 25, 2017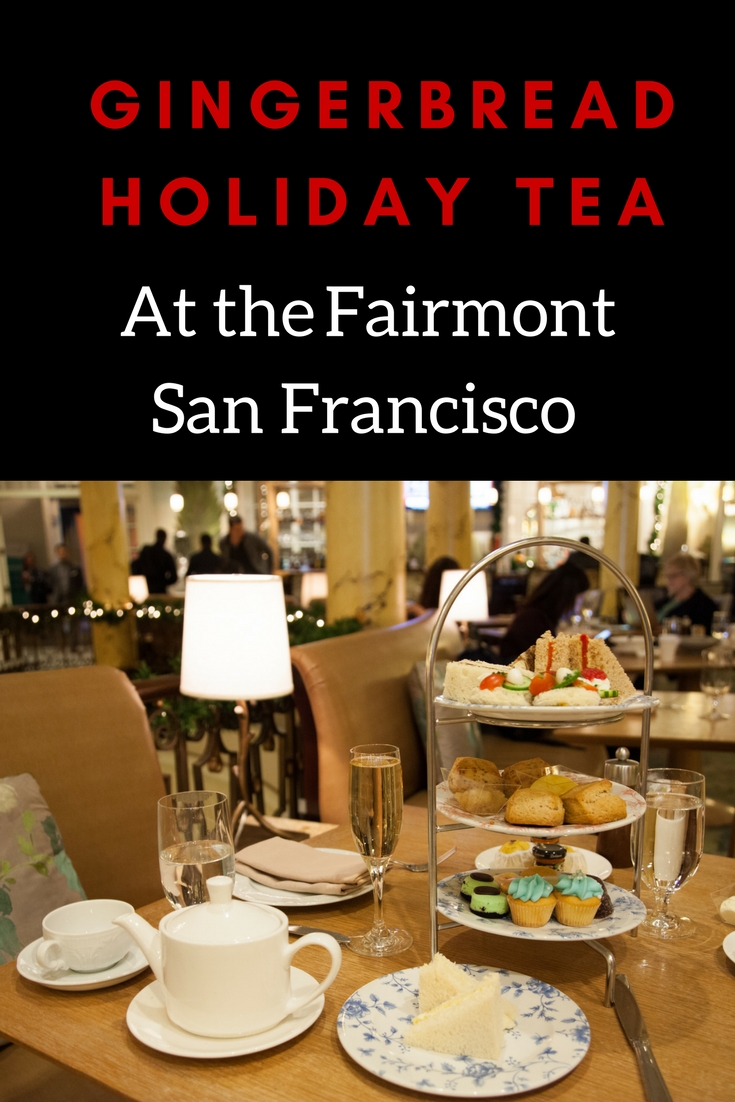 Fairmont San Francisco
950 Mason St, San Francisco
Thank you so much to the Fairmont San Francisco for hosting us. All opinions are, as always, my own.