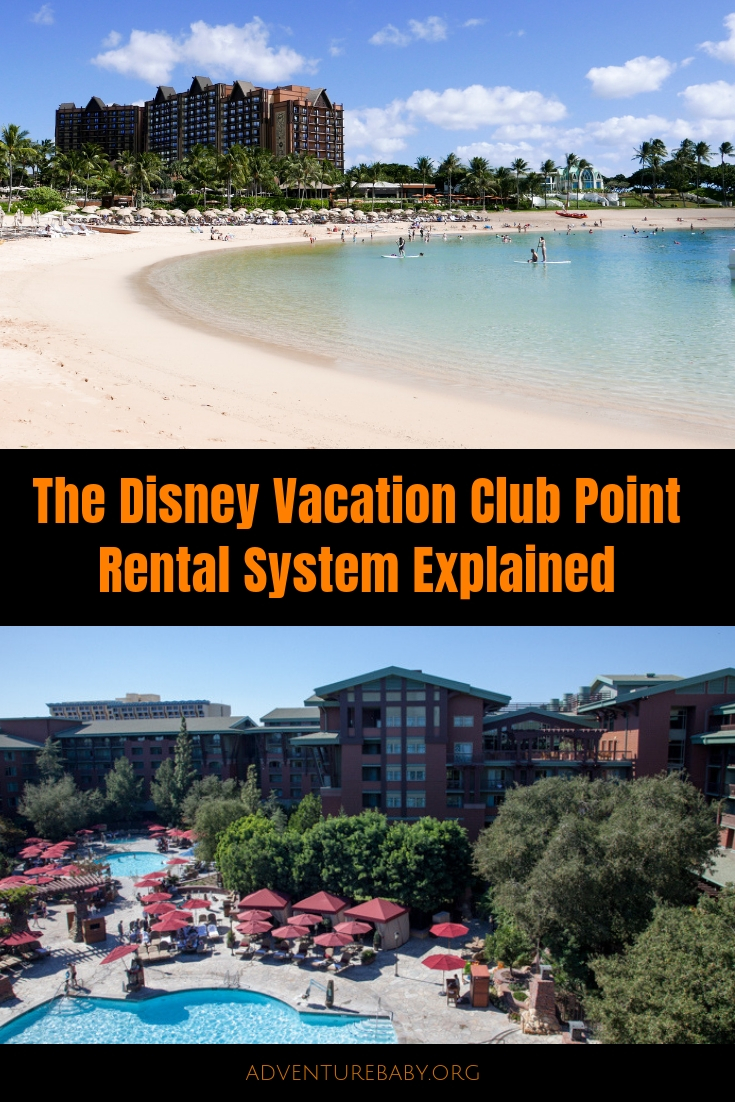 Stay at Disney hotels around the world for less by booking a Disney Vacation Club Rental (aka DVC Rental). Save around 30-50% off Disney premium hotels by booking a room through the DVC point rental system.
The DVC Point Rental System Explained
On our recent trip to Aulani, a Disney Resort and Spa, we saved a lot of money by using the DVC point rental system. It was daunting to try a system that wasn't through the official hotel channel, but worked out extremely well so I can now highly recommend it.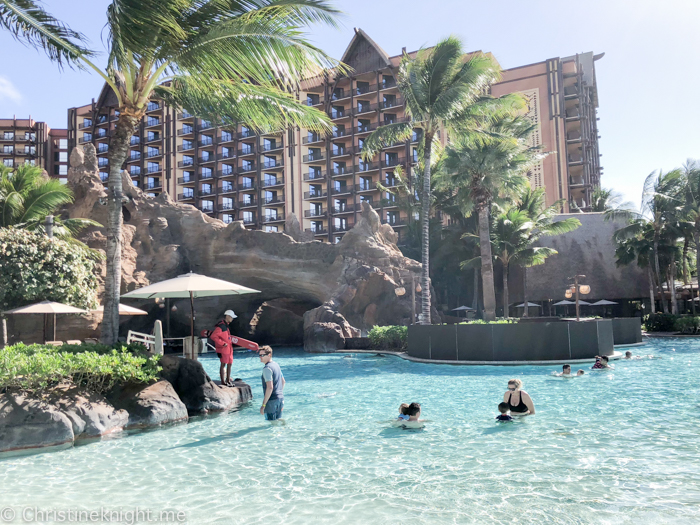 The basics of DVC Point Rental
People buy points from the Disney Vacation Club, like a timeshare arrangement. They are then the owner of these points. If they aren't using the points themselves, the owner may choose to "rent" the points to a rentee, in exchange for payment. The amount of the payment is determined by the number of points needed for the reservation. The cost per-point is agreed upon by both parties – or by a third party who mediates between the two. The owner of the points then makes a reservation for the rentee under the rentee's name.
The rentee also benefits from free parking, which is included for Disney Vacation Club members. At Aulani, parking costs $37USD per day so it's quite a saving.
One other cost-saving benefit is paying no taxes or resort fees (except for in Hawaii where there is a very small tax on the room that is paid at check in. It was about $19 from memory). Free wifi is also included.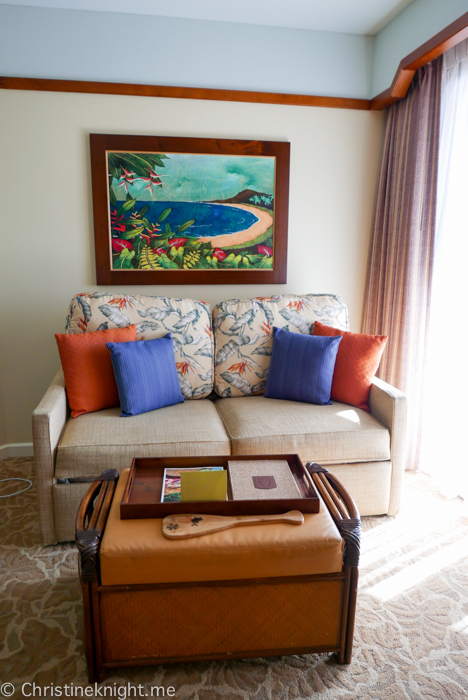 Where to rent DVC points from
While you can rent points directly from members this can be a riskier exchange. I prefer to rent Disney Vacation Club points from either DVC Rental Store or David's Vacation Club Rentals. I used the later on my last trip. Both are reputable businesses and are pretty similar, however DVC Rental Store has a few advantages do not require a deposit to search for availability and they offer point protection (insurance). I was extremely happy with David's however and I would use them again.
You can use this tool to search for resort availability before even contacting DVC Rental Store or David's.
Some of the sites require a refundable fee of $50 -$75 USD to perform the search for room availability. If they find you an available room then the amount is applied to the overall rental price. If there is no availability found then the money is refunded.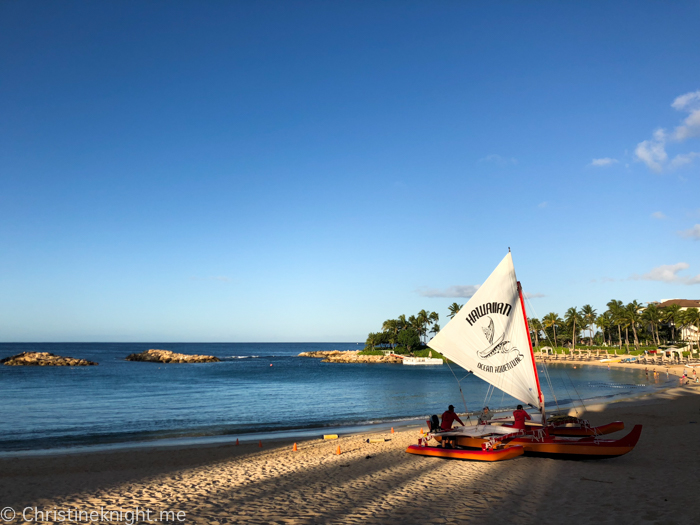 DVC Point Rental = lack of booking control
This was the biggest concern for me (after the concern about the booking not going through at all). Since the owner of the points booked the room for us, we had no control over the reservation whatsoever. I put in a request for the type of room we wanted, which the broker (David's) passed on to the renter, who passed it on to the resort. It gets quite convoluted, fast. Luckily we got exactly the type of room we were after, but we didn't know what we would get until we arrived. Likewise if we had wanted to make any changes to the reservation, we would have had to go through the broker to ask the owner to submit any changes for us again. You cannot call the Disney Vacation Club directly as they will only speak with the member themselves.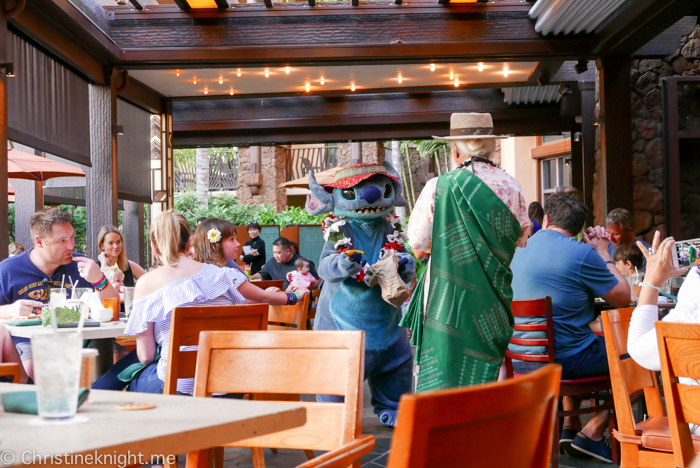 Pay in advance, no refunds given
This is a biggie – you must pay the full amount of the booking upfront, and there are no refunds given. I highly suggest looking into travel insurance and dig into the details to make sure it covers timeshare rentals like this.
Which resorts can you book?
Disney has three types of resorts – value, moderate and deluxe. The Disney Vacation Club villas are located at the deluxe resorts only. This includes Aulani, a Disney Resort & Spa, the Grand Californian at Disneyland, at WDW the Polynesian, Contemporary & Grand Floridian at the Magic Kingdom, Disney Beach Club, Boardwalk, Animal Kingdom Lodge, Old Key West and Saratoga Springs. The other resorts (value and moderate) have cheaper rooms that might be on-par cost wise with renting DVC points at these deluxe resorts.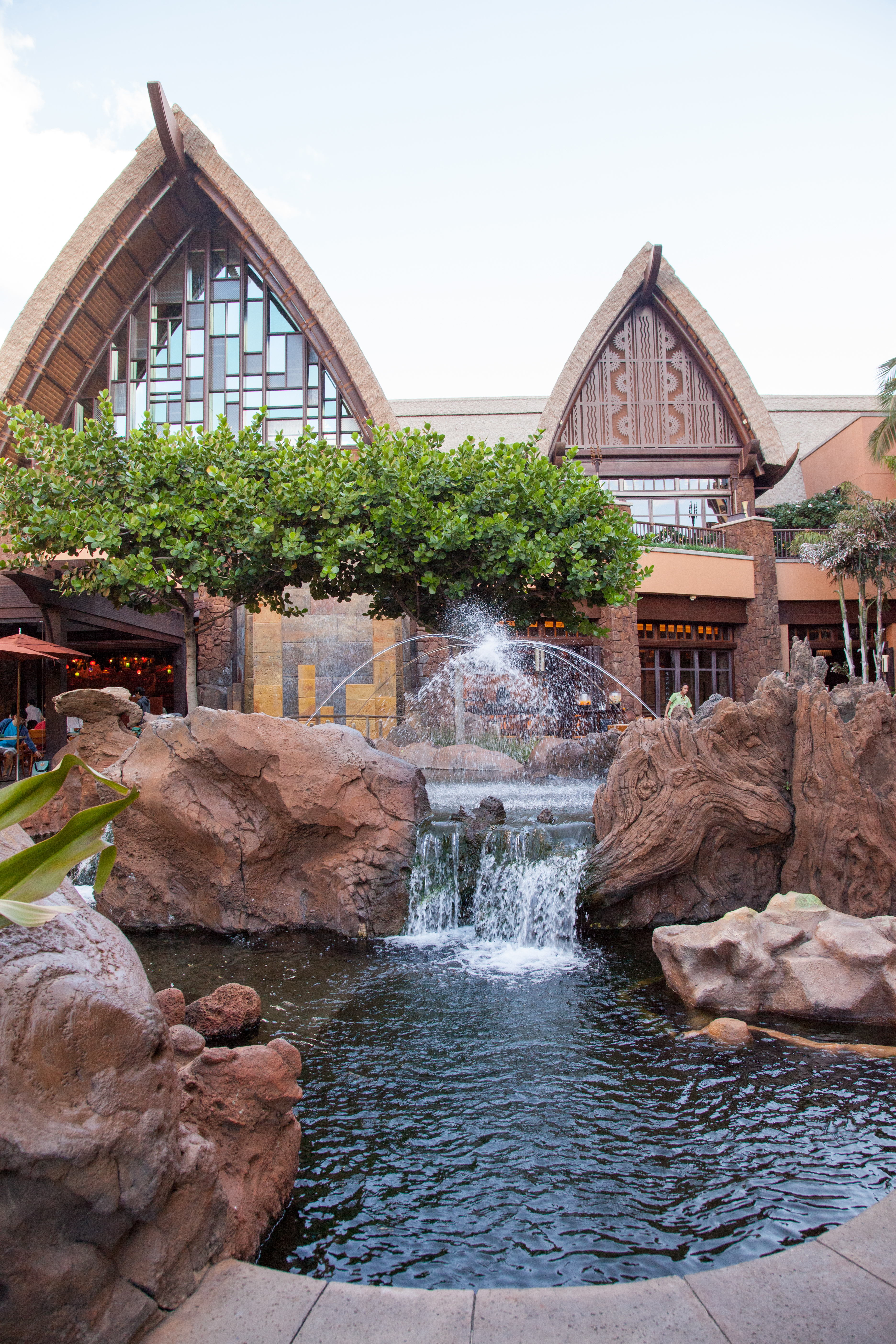 Included amenities with DVC point rentals
Staying on points at a Disney hotel means you get all the benefits of a traditional booking, plus a few extras.
Free parking
In Florida, free transportation from the airport through Disney's Magical Express
Magic Bands
Booking Fastpass + 60 days in advance
Booking dining reservations 180 days in advance,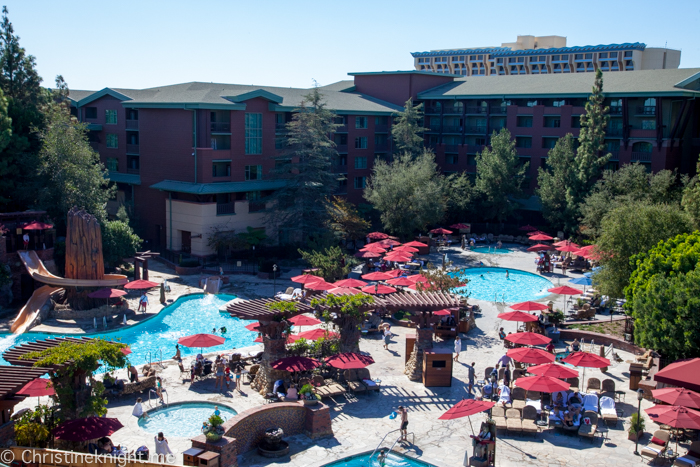 When to book to secure a room
Getting the room you want requires being extremely organised and booking ahead – 7-11 months is ideal. There's a limited supply of rooms on offer. The reason for this is that a perk of ownership for a Disney Vacation Club Member is that they are able to book a room at their home resort (the resort they own the points at) 11 months in advance. At 7 months out, every DVC Member is able to book at any resort, so the remaining rooms get booked quickly at this point.
We booked 11 months out to secure our room at Aulani.
Staying in a DVC Villa: what to expect
The rooms are a bit different to the traditional hotel rooms. Our studio was basically the same as it had a queen bed and a pullout couch, plus a mini-fridge and microwave, however the larger rooms have extra amenities like a full kitchen in a 1-bedroom, 2-bedroom or grand villa plus a washer/dryer.
Housekeeping is performed on days four and eight rather than daily. Stays seven nights or less days receive "Trash and Towel Service" on day four, where housekeeping empties the rubbish and puts in new bin liners, brings fresh towels, replaces shampoo, facial soap and bath soap, paper towels and toilet paper, coffee, sugar, cream, dishwashing liquid, dishwasher detergent, sponges, and laundry detergent as needed.
Stays eight nights or longer receive a full cleaning on day four that includes changing the bed linen, vacuuming, cleaning the bathroom and kitchen/kitchenette, and Trash and Towel Service on day eight.
If you need extra towels or amenities you can call housekeeping and they will be brought to the room. While there may be an additional charge listed for this service, it's often given for free. If you would like daily housekeeping, you can request it at the front desk for an additional fee.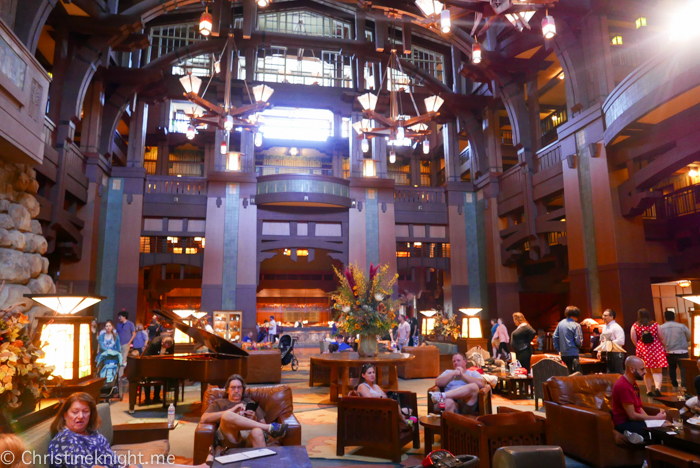 Staying on DVC points: our experience
We have stayed at Aulani as regular visitors and through using the DVC point rental system and definitely noticed a bit of a difference. Using the DVC points we were able to line up at the from desk in the DVC member queue which is shorter, and were greeted effusively "back home" by the cast members. At the pool we were given a sparkly band for DVC members only which was a lot prettier than the regular bands! While the cast members are always extremely friendly and courteous I did notice they were even friendlier than usual when they knew we were DVC.
Related posts
Read more about our most recent stay at Aulani, A Disney Resort & Spa here.
Read a full review of Aulani, A Disney Resort & Spa here.
Read a full review of the Grand Californian Hotel here.
Get tips for Disneyland first-timers here.
Read about celebrating Halloween at Disneyland here.
Find out about celebrating the holidays at Disneyland here.