National Museum of Australia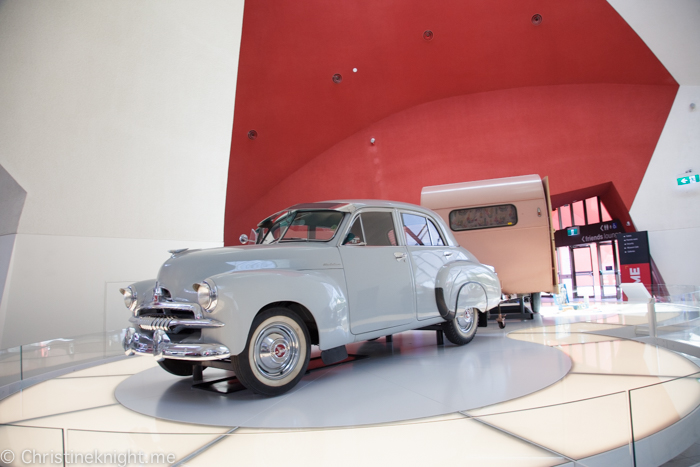 The National Museum of Australia, in the nation's capital Canberra, preserves and interprets Australia's social history, exploring the key issues, people and events that have shaped the nation.
The museum's National Historical Collection is home to an impressive 210,000 objects representing Australia's history and cultural heritage.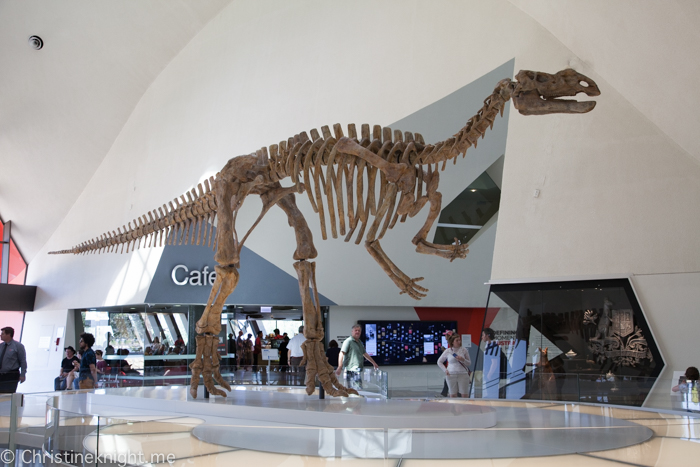 We particularly loved the 3x10m cast of the Aussie dinosaur Muttaburrasaurus in the main hall. The fossilised dinosaur was found on a sheep property near the town of Muttaburra in central-west Queensland in 1963. Palaeontologists named it Muttaburrasaurus langdoni. The Muttaburrasaurus was a herbivore who lived lived about 100–110 million years ago, during the Cretaceous period, when Australia was part of the Gondwana supercontinent.
Highlights at the National Museum of Australia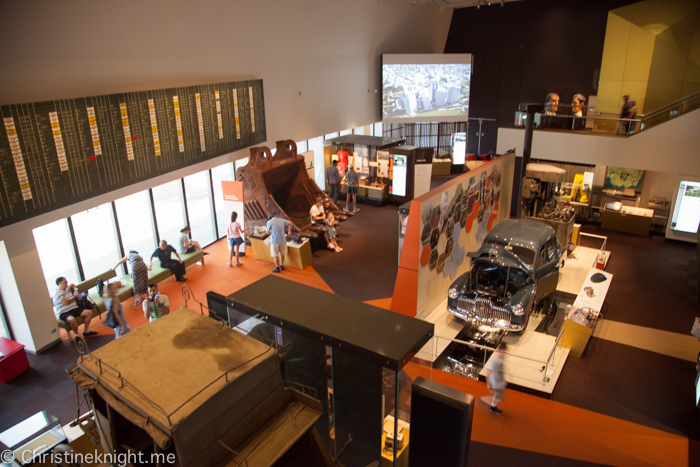 Journeys Exhibition
Explores the journeys of people across Australia and into the Pacific including Indigenous trade, exchange and ceremony, early explorers and settlers, migrants, travellers and tourists, plus modern day sportsmen and women, artists and scientists.
First Australians
The stories and experiences of Aboriginal and Torres Strait Islander peoples can be found in the largest gallery in the museum.
The land is the focus of this exhibition, including Australia's diverse and unique plants and animals.
National Museum of Australia
Lawson Crescent
Acton Peninsula, Canberra
Hours: Daily, 9am-5pm (closed Christmas Day)
Cafe: Daily 9am–4.45pm
Prices: Free
Parking: 8.30am to 5pm weekdays, $2.90 per hour or $14 per day. Short-stay machines accept Visa, MasterCard and coins.
Online