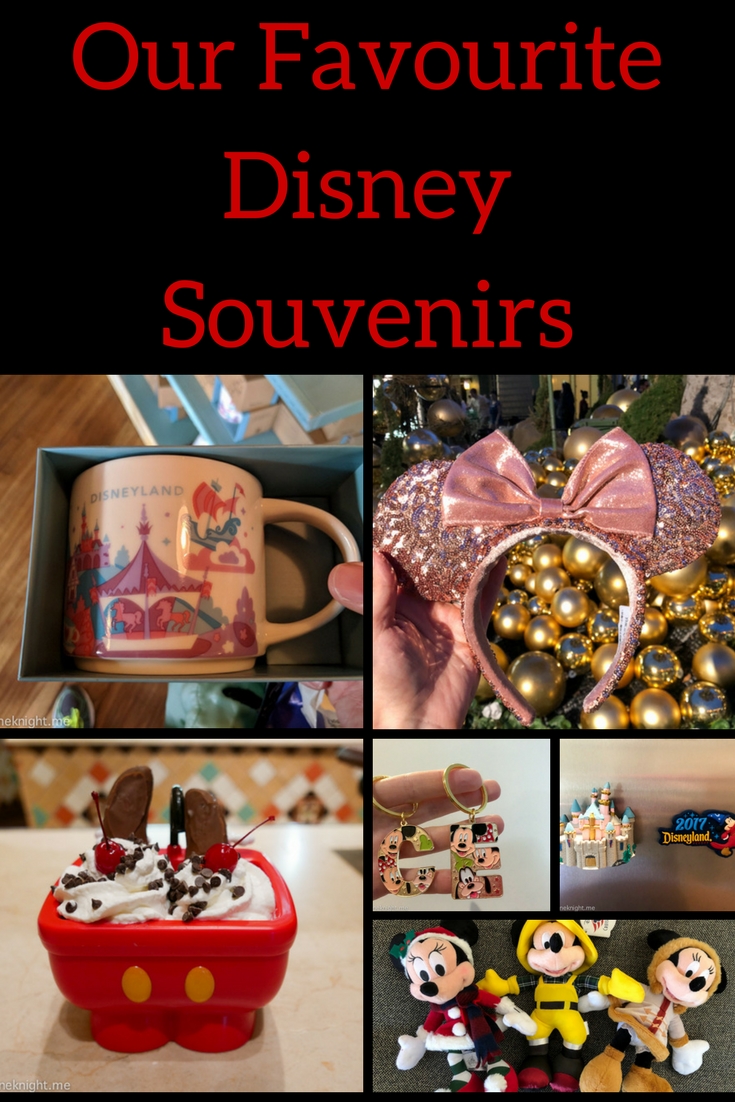 We love to bring home a little bit of Disney magic when we travel, so we can enjoy the memories of our Disney trips long after we are back into the daily grind. Here are a few of our faves take-homes.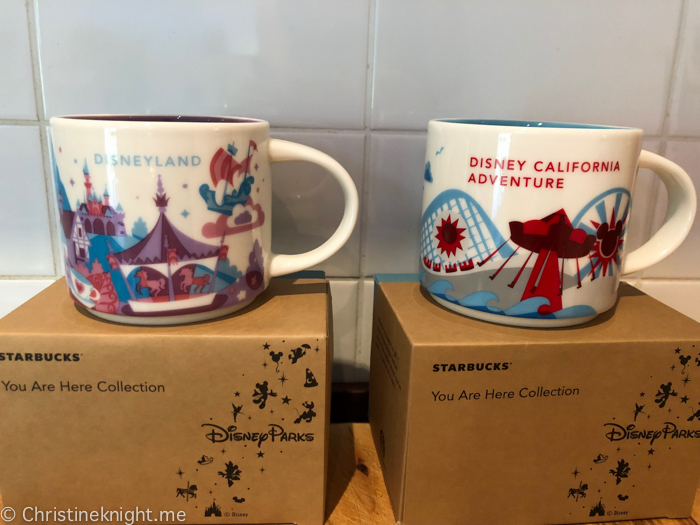 Mugs
I love both the mugs from the Disney stores well as the special "You Are Here" Starbucks mugs that can only be bought at Disneyland. There are Starbucks stores on Main Street in both parks where you can buy these mugs.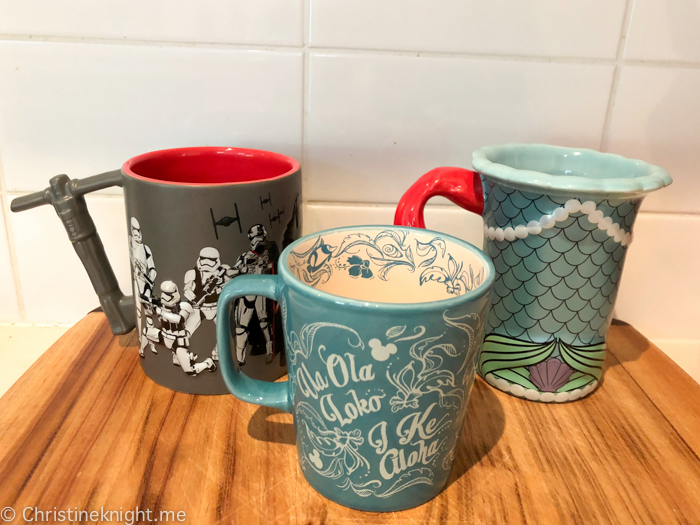 Husband loves the Star Wars mug and I love the Ariel and Aulani ones. We picked them up at random little stores around the parks (the Aulani one is from Disney's Aulani resort in Hawaii). The mugs cost around $20 each.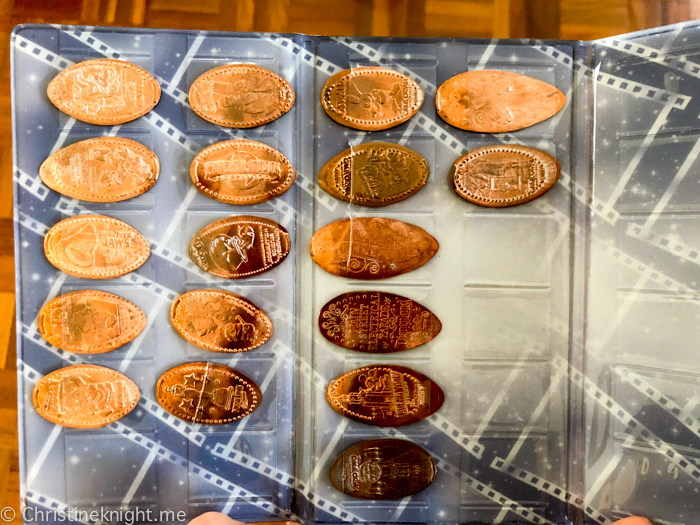 Pressed Pennies
We are new to these and they are so fun. You'll need a selection of quarters and pennies and be on the look out for the machines around the park to convert them into little collectables. They're a cheap souvenir to take home and are run to make as kids can put in the coins, select the design and turn the wheel to press the penny themselves. Serious penny collectors can use a map to locate all of the machines in the park. A pressed penny costs either two quarters or two quarters and a penny.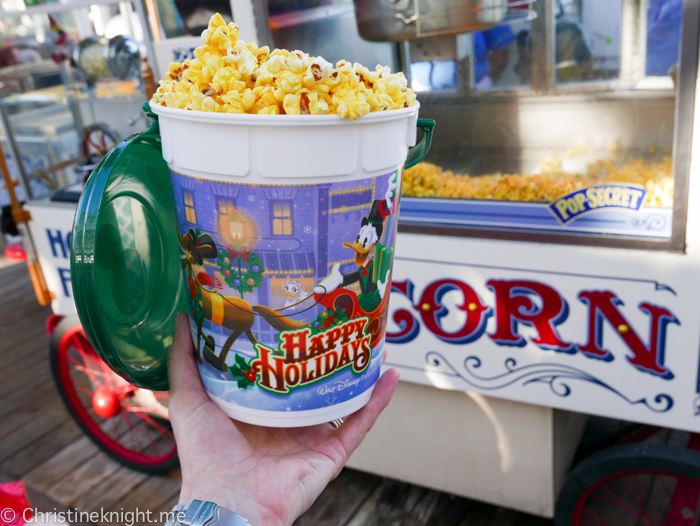 Popcorn Buckets
My daughter is a popcorn monster so we eat a lot of popcorn when we are in the parks. The buckets are an additional cost to the standard popcorn in a disposable container – between $10 and $25 depending on which design and size that you choose. The buckets have seasonal and limited edition designs so we love to collect them – and yes we re-use them at home!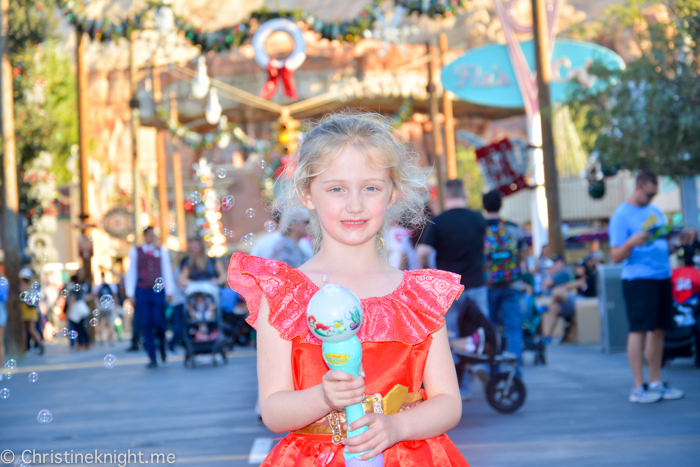 Bubble Wands
One of our best souvenirs ever, as this bubble wand really goes the distance. We have refilled it over and over again and it continues to work flawlessly. At around $20 it's an expensive toy but it's lasted so well that we were happy with the purchase. Wands are available all over the parks.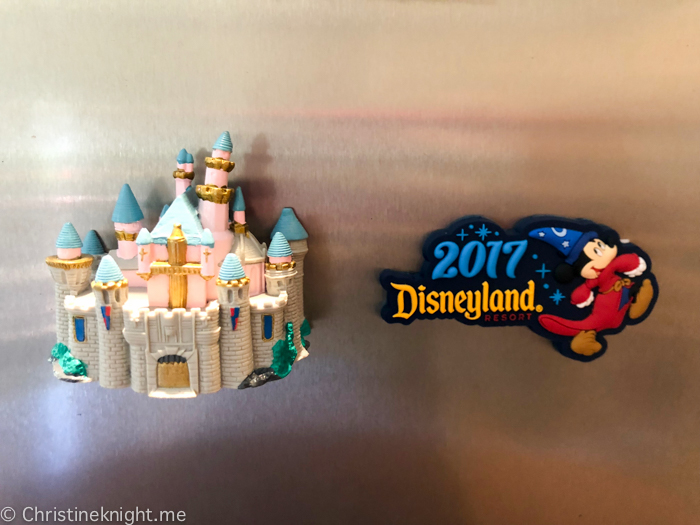 Fridge Magnets
A really cheap and easy souvenir that we like to look at every day on the fridge. Our fridge is covered in magnets from around the world and they're a nice reminder of our travels each time we open the door. You can buy these magnets at little stores all over the park and they cost around $10 each.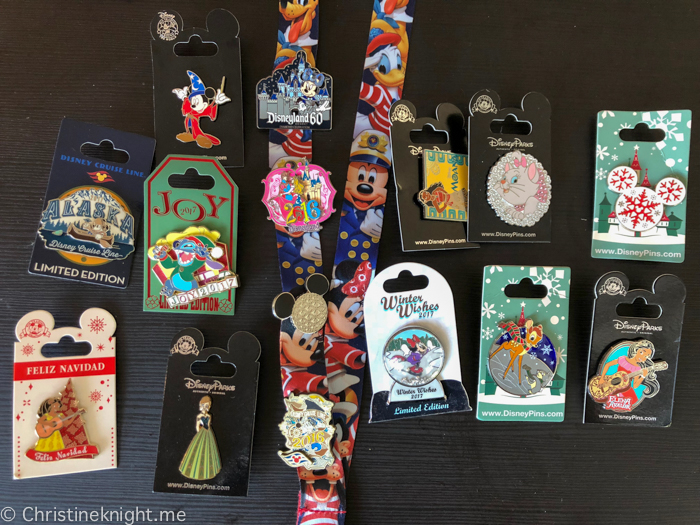 Pins
Pins are an easy souvenir to collect. There are stores all over both parks that sell the pins alongside other merchandise so they're easy to find. If you get super into it, you can wear them on a lanyard to the park and swap them with the Disney cast members. Some pins are limited edition so make for particularly good collectables. Pins cost between around $11 and $20 each.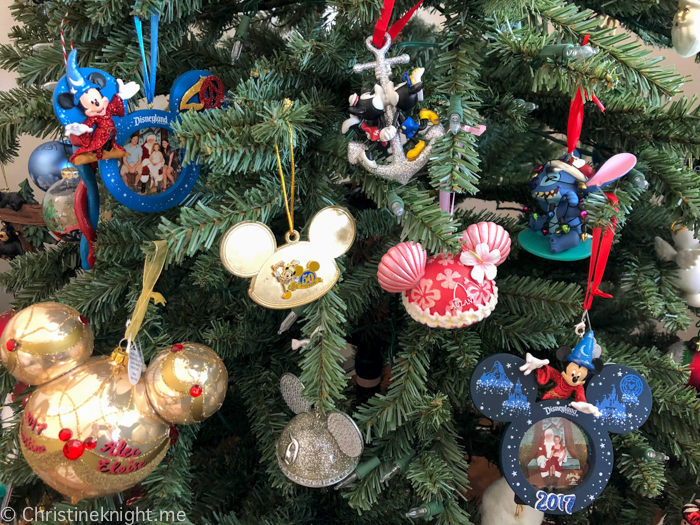 Christmas Ornaments
We collect Christmas ornaments from all over the world and get a great deal of joy every year unwrapping the ornaments and putting them on the tree, while reminiscing about our travels. Disney ornaments are available in several locations in each park all throughout the year, and cost around $20-$40 each depending on the size.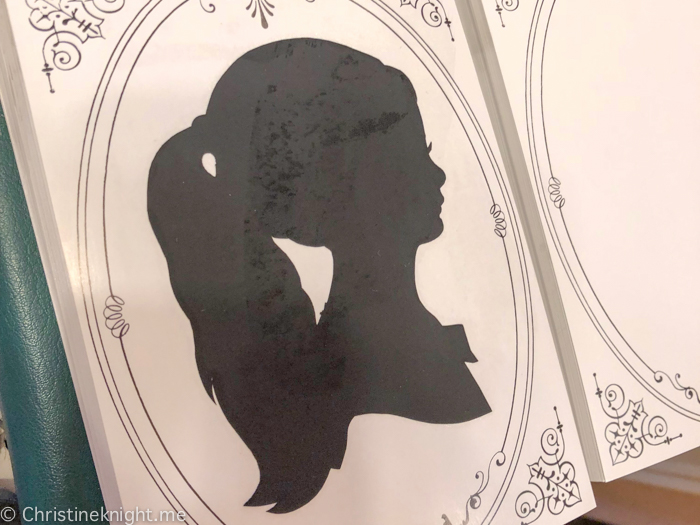 Silhouette
We discovered the silhouettes in Disneyland on our recent trip. It costs $10 to get two (identical) silhouettes cut and $20 for a frame. They only take about 10 minutes to get made and make a great gift for grandparents.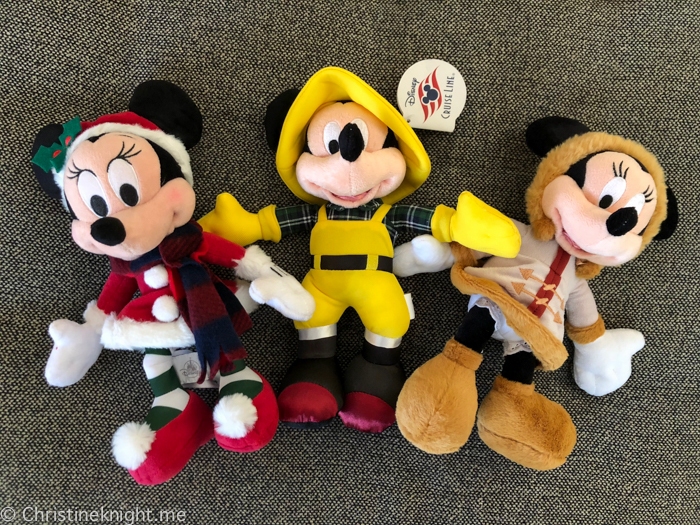 Stuffed Characters
The small stuffed characters are fun to collect. We love to find the seasonal and location-specific ones when we travel. These three are from Disneyland at Christmas and our Disney Alaska cruise. They cost around $20 each.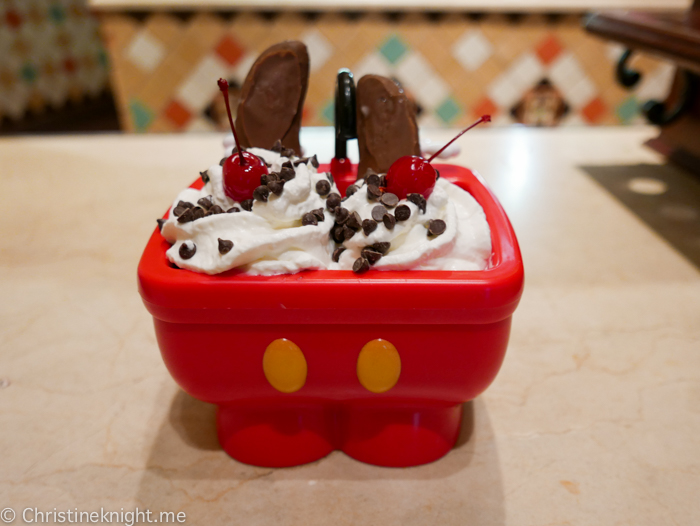 Mickey Sink
This delicious treat is available at Clara's hand-scooped Ice Cream in Disney California Adventure Park. It costs $13.50 plus tax and you can take home the sink.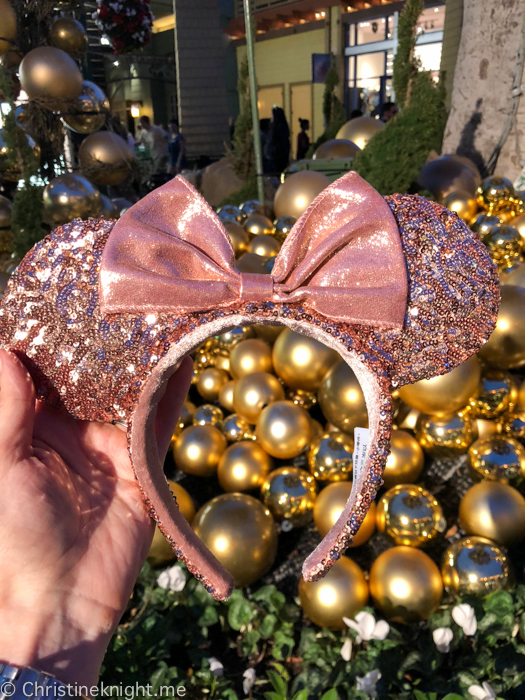 Disney Ears
These are fun to wear at the park and make for great photos. Mickey and Minnie ears like this can be purchased all over both parks and cost about $20.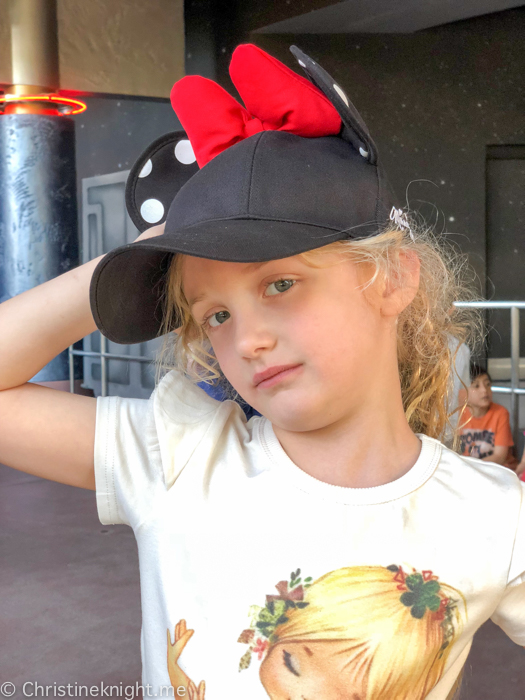 Hats
A useful souvenir to take home! Hats can be found in both parks in lots of stores and cost about $20-ish.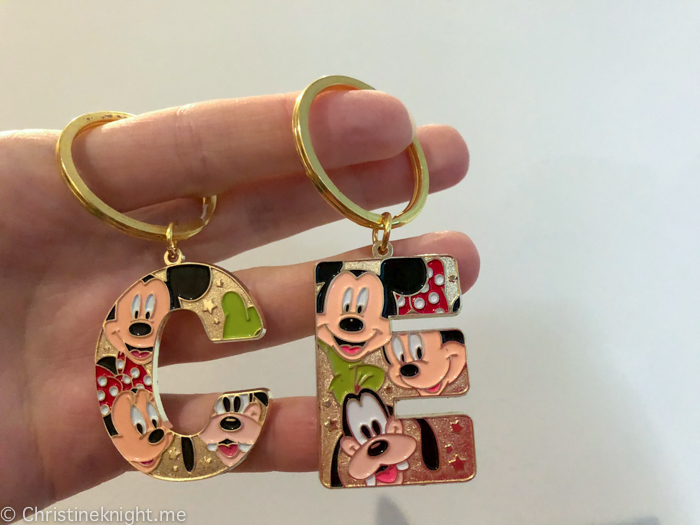 Keyrings
I use these as zipper-pulls on my bags and my daughter puts them on her school bag. They cost about $10 and can be found in lots of places in the parks.
There you have it! I'll add to this post in time as we find more fun little Disney souvenirs to take a little of the magic with us.