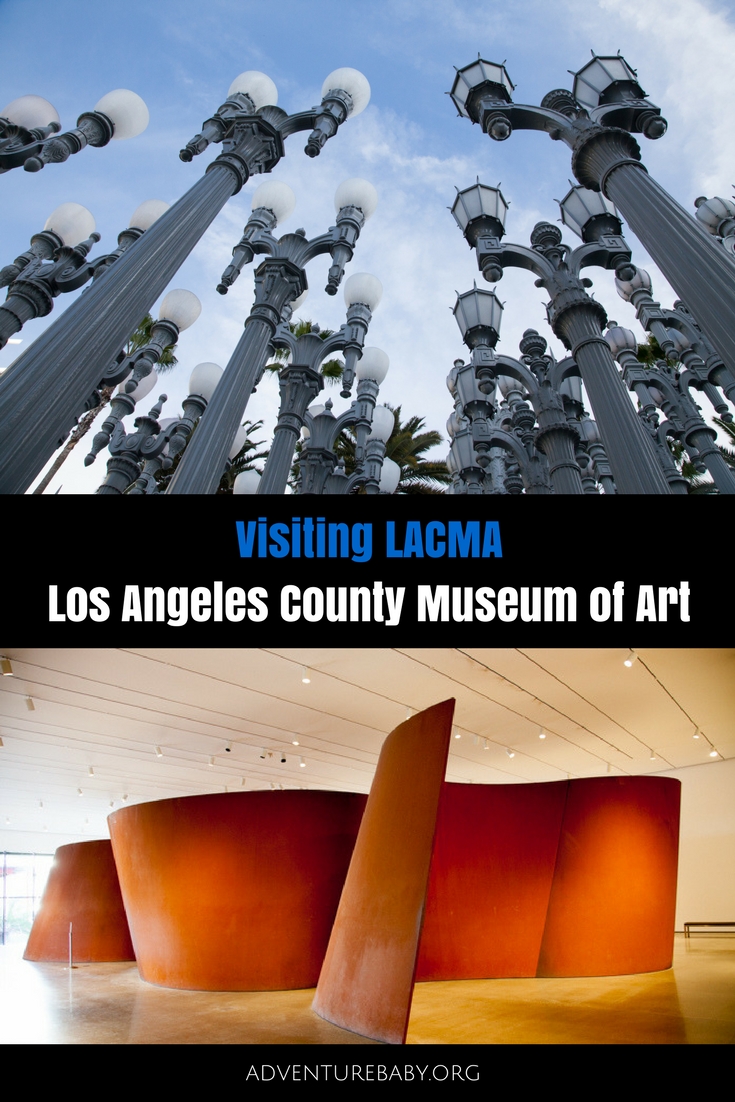 Los Angeles County Museum of Art (LACMA)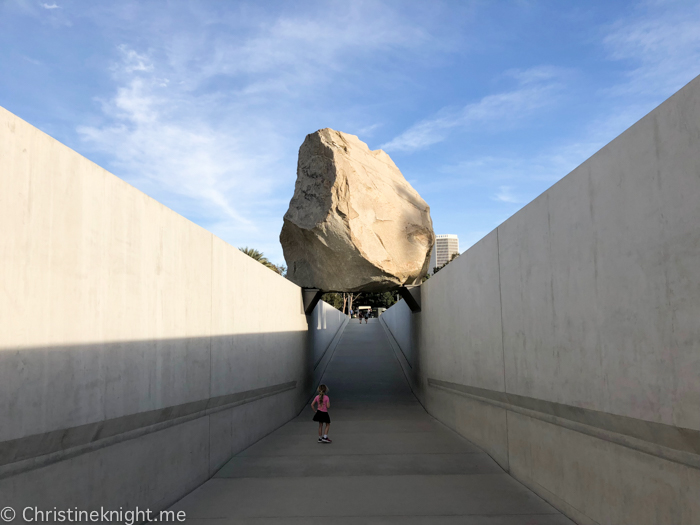 The iconic Los Angeles County Museum of Art (LACMA) in the Miracle Mile area of Los Angeles is a must-visit for any lover of art and design.
LACMA is the largest art museum in the western United States, featuring an excellent collection of modern art including works by Picasso, Paul Klee, Wassily Kandinsky, Willem de Kooning and Joan Miró, plus collections of American and Latin American art, Asian art, Greek, Roman, and Etruscan art, Islamic art, Decorative arts and design and photography.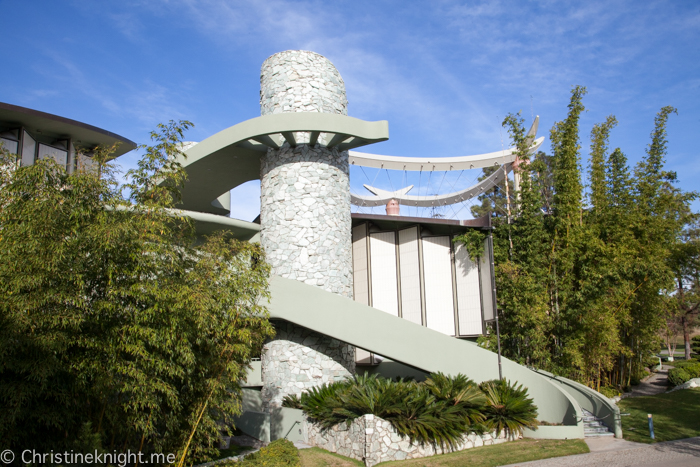 Outside, there is an outdoor sculpture garden and palm garden to enjoy
In front of the entrance to LACMA on Wilshire Boulevard you'll find the famous Urban Light light installation, featuring 202 antique cast-iron street lights from various cities in and around LA. The lights turn on at night so be sure to visit during the day and evening for the full experience.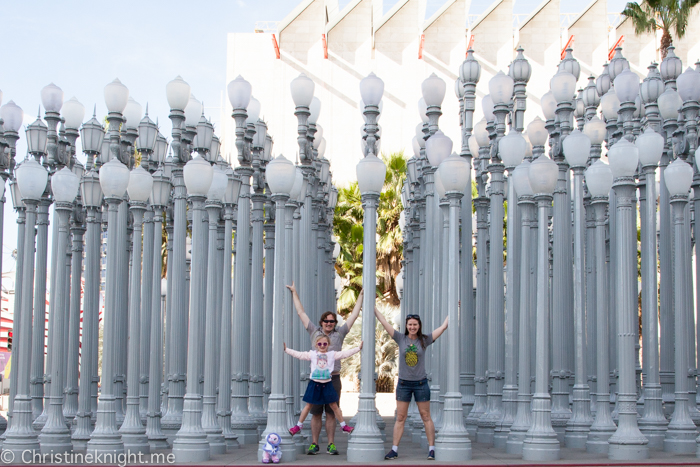 At the rear of the gallery sits another large-scale installation, Levitated Mass. A 340-tonne boulder sits atop of a 456-foot-long trench allowing visitors to walk underneath.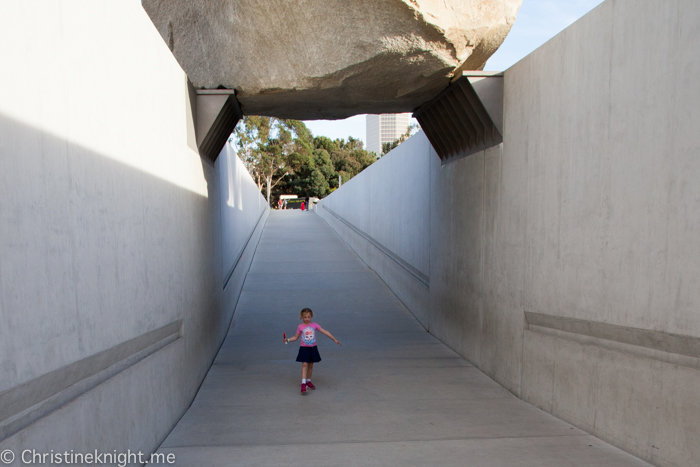 Kids are more than welcome at LACMA, they're invited to participate in art making in the Boone's Children's Gallery, a free, creative space where visitors of all ages can explore painting. LACMA also offers Story Time in the Galleries, featuring folk-tales and stories aimed at engaging young children, every Friday at 2pm in the Korean art galleries adjacent to the Boone Children's Gallery.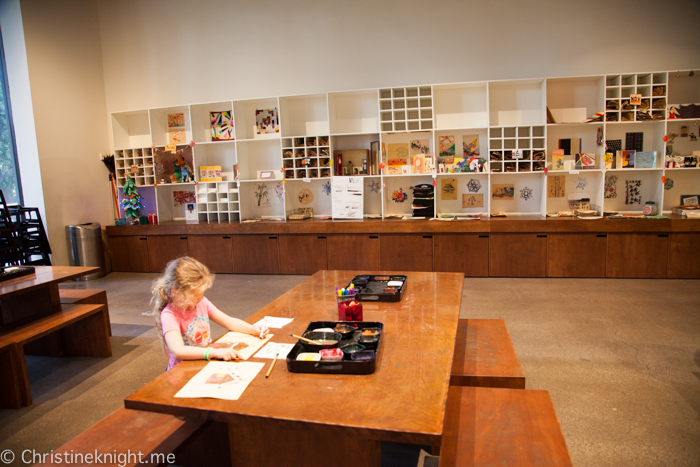 Families can also enjoy Andell Family Sundays, a weekly event featuring artist-led workshops, family gallery tours and activities.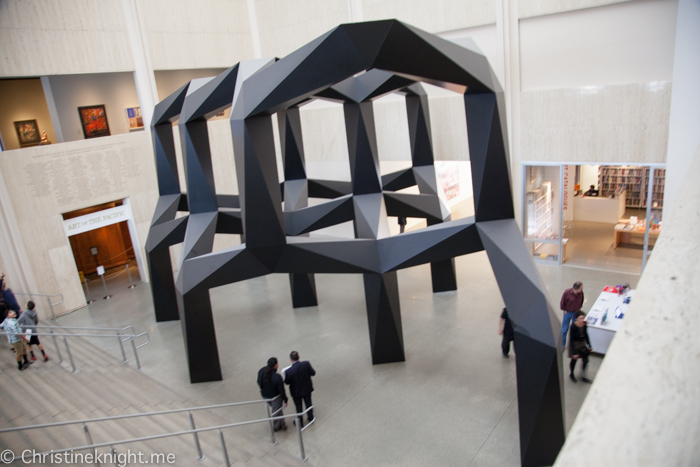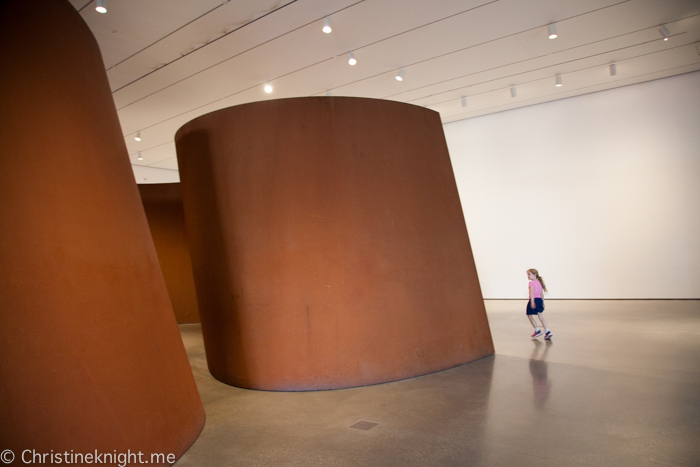 LACMA
5905 Wilshire Blvd, Los Angeles
Hours: Mon, Tue, Thur & Fri 11am-5pm. Sat & Sun 10am-5pm.
Children aged 17 and under are free (3-17 need a "free" ticket)
lacma.org