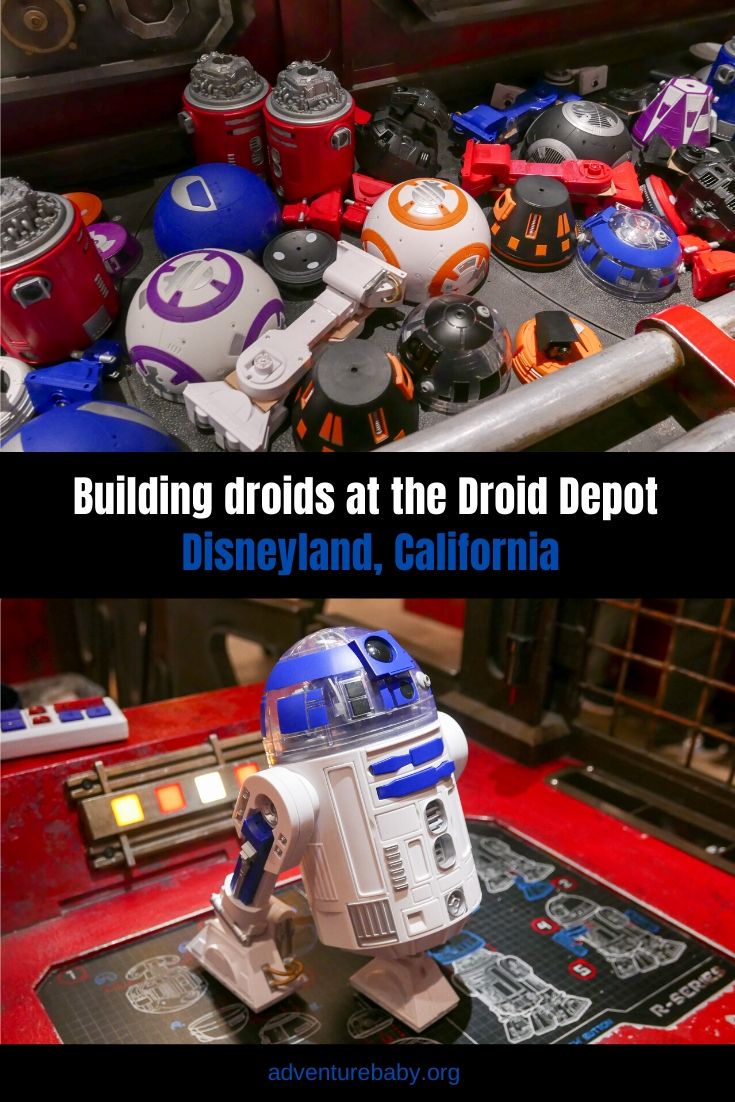 Droid Depot at Star Wars: Galaxy's Edge, Disneyland Resort California
Build your own custom droid at Star Wars: Galaxy's Edge, Disneyland Resort California.
One of the most fun things we did at Star Wars: Galaxy's Edge was building our own droids at the Droid Depot inside the Black Spire Outpost. We had intended to build just the one but it was so much fun that we ended up building two.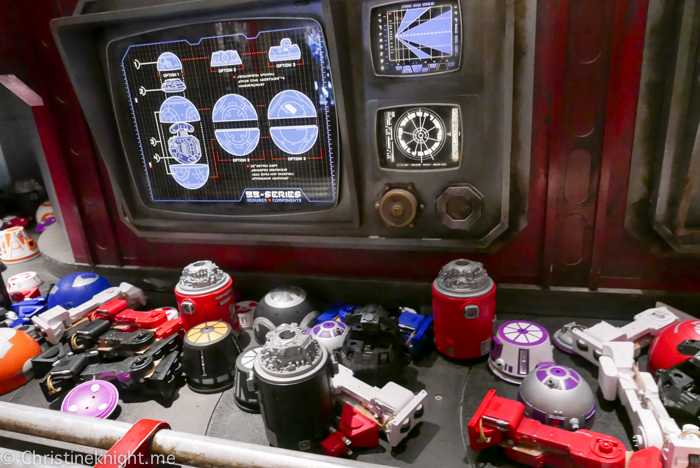 First, register your choice of the BB-series unit or R-series unit with the clerk, who'll provide a basket and blueprint for parts. Next, the builder selects the parts they want from a conveyor belt. You can take as long as you like to sort through the parts and decide what kind of droid you want to make.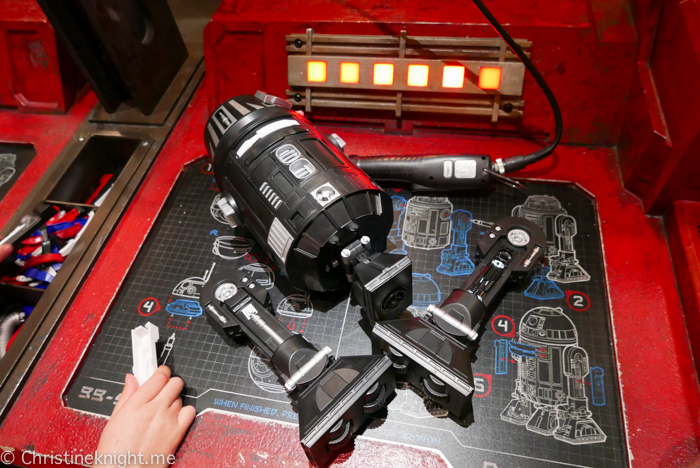 After the parts have been selected, they are taken to the build station in the center of the workshop.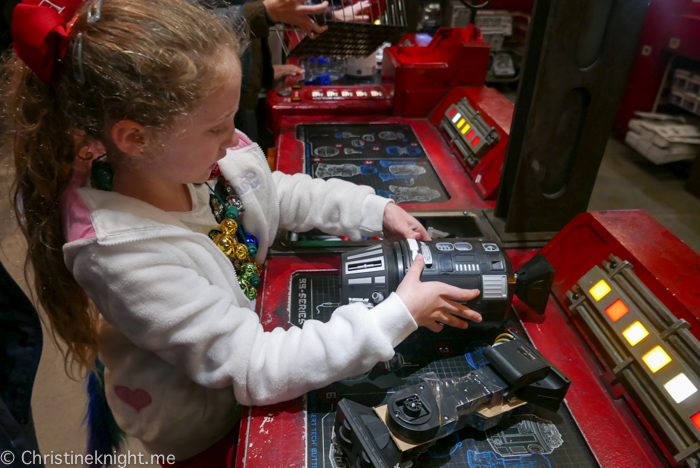 At the build station, follow the instructions on the placemat to assemble the droid in the proper sequence.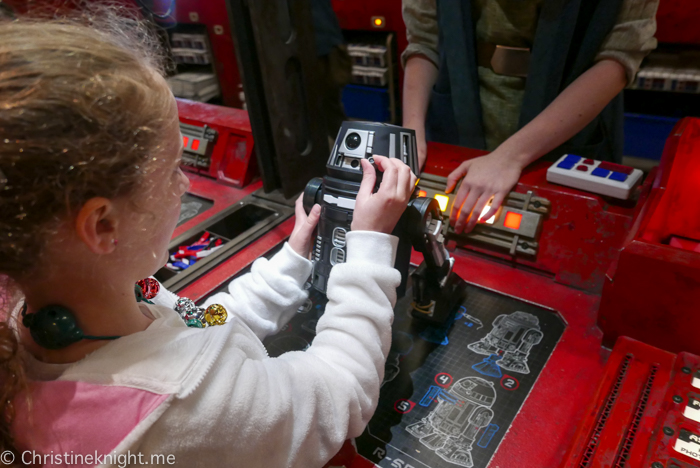 Once the parts have all been put together, the clerk will assist in pairing the droid with a remote control. Once activated, the droid comes to life.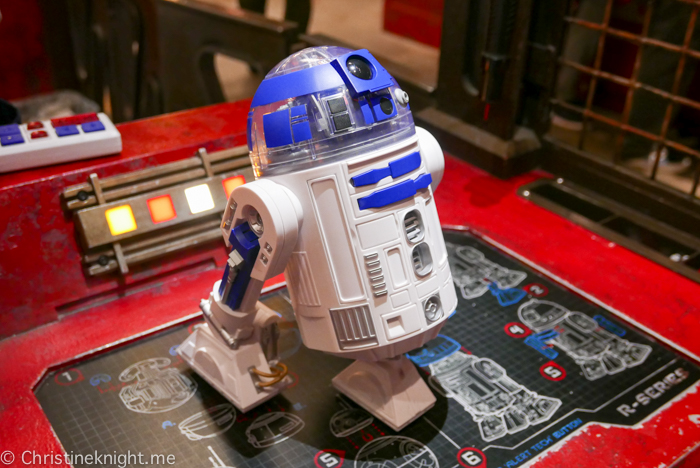 The droids use bluetooth technology to communicate with other droids as well as certain other elements and objects in Star Wars: Galaxy's Edge. We loved watching our droids "chatting" with each other.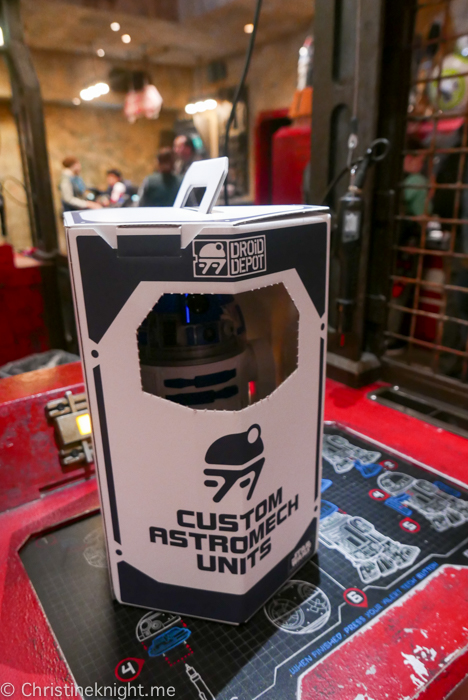 Once the droid is built it is placed in a cardboard carry box. Builders have the option of buying additional accessories such as sticker panels and personality-affiliation chips for their droids.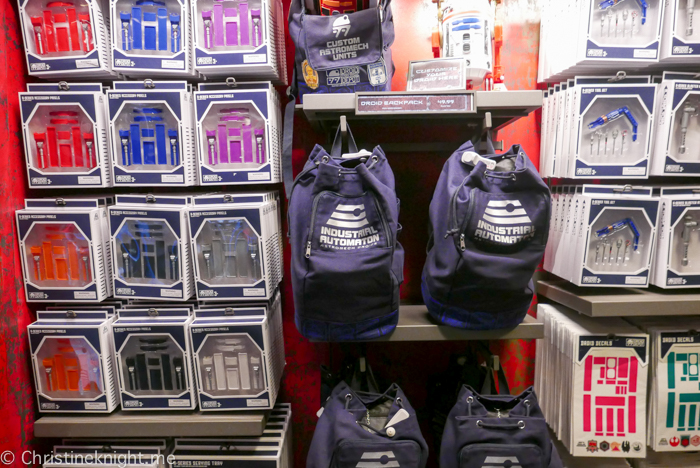 The whole droid experience can take as little as 20 minutes if you're fast, but a lot longer if you take your time. We spent at least an hour making our droids.
Must Know Info About Building Your Own Droid
Pricing: At time of writing, the each astromech droid unit cost $99.99, plus tax.
The age recommendation is 3+, however I would suggest even older than this as it's quite tricky to assemble the droid and our 8 year old needed assistance.
The experience area is limited to the builder and one guest, and at least one person in the party must be age 14 or older.
If you run into trouble with how to use your droid, instruction manuals are available online.
Reservations can be made for Droid Depot up to 60 days in advance, with a credit card number required at the time of booking and payment will be due upon arrival. We had trouble with the online reservation system but had no trouble walking straight in and building our droids without a reservation.
Theme park admission is required to participate in this experience, and you will have to buy your Disneyland Park ticket separately.
If you do make a booking and want to cancel it, you must do so at least one day prior to your reservation to avoid a per-builder cancellation fee.
Droids must be carried around the park. You may not take them out of their box and use them while you are inside the park. The droid is able to interact with elements around the park while being carried.
Transporting Droids Home
We took our droids on an international flight from LA to Sydney with Qantas. To transport our droids we removed them from the cardboard boxes and wrapped them in thick jumpers and jackets, then enclosed them in backpacks. The droids were then placed inside a hard shell suitcase. The droids arrived intact on the other end and we had no problems with security or customs.
Disneyland Resort
Disneyland Dr, Anaheim, CA
disneyland.disney.go.com/shops/disneyland/droid-depot/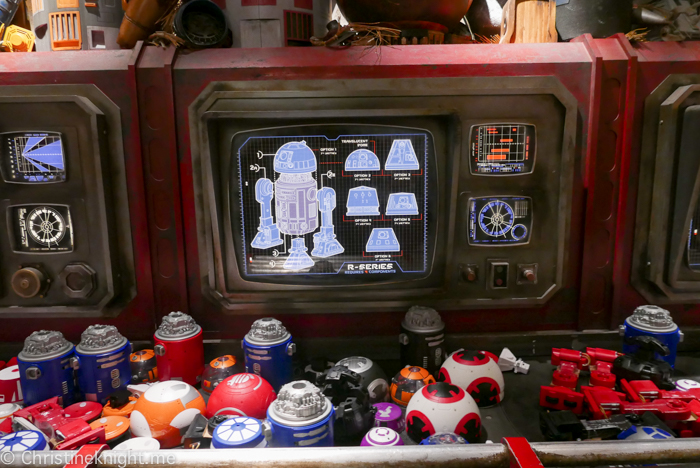 More Disneyland Resort California Tips
How to have the best Disneyland holiday ever.
A guide to using MAXPASS At Disneyland.
Celebrating Halloween at Disneyland.
Celebrating the holidays at Disneyland.
Hotel review: The Grand Californian Resort & Spa.
Character Dining: Goofy's Kitchen.
Character Dining: Minnie & Friends Breakfast at the Plaza Inn.
Character Dining: Mickey's Tales of Adventure.
Our favourite Disney souvenirs.
The best bits of Disneyland with little kids.
Bibbidi Bobbidi Boutique at Disneyland.
How to survive and enjoy Disneyland with a toddler.
Frozen Live at the Hyperion Theater.
Savi's Workshop Lightsaber Building Experience.
Enjoy a drink at Oga's Cantina.
A guide to Star Wars: Galaxy's Edge.